Insight
Room for a new view

By Rob Darracott
Since the publication of the Independent Review of Community Pharmacy Contractor Representation and Support (the "Wright Review"), much of the focus for community pharmacy's national organisations in England has been on the shape (and cost) of future representation. That's unfortunate for two reasons.
Firstly, discussions about who makes the decisions and how many chairs are around the table can prove time-consuming and are never easy – believe me, I've been there. Throw in suggestions for limiting the time individuals can sit at the top table and it is no surprise it will be getting on for a year since David Wright and his colleagues unveiled their report before we get a clear sense of what might be coming next.
More importantly, the focus on structures – including of the negotiating machinery itself – means less attention has been paid so far to three recommendations to plug gaps in pharmacy's support mechanisms with considerable potential for impact.
Recommendations 10, 11 and 14 of the Review cover the need for a national vision and strategy; communications to enhance the external perception of the sector, and an inclusive approach to policy development in support of the national negotiations.
In other words, the sector needs a clear sense of what it wants the future to look like and how it intends to get there. It needs formal policy processes to work up the detail, and a communications strategy to sell that to the public and those who commission it. I'd say it also needs an approach that involves contractors and pharmacists on the front line. It's their future too, and it is probably no coincidence that there are increasing reports of a brain drain into general practice, which offers real development potential and scope to use the kind of skills now being extensively acquired in schools of pharmacy.
The development of a new vision for community pharmacy might not need a completely blank sheet of paper
Ordinarily, given that pharmacy services evolve over time, and particularly with a five-year contract agreement in place, this might not matter much. However, as we have reported several times in the past
year, the pandemic crisis has prompted considerable change within the health system, including a speeding up of decision making, particularly at a local level. Now, with organisations like the NHS Confederation talking about a post-pandemic "reset", which keeps the best of what has been learned, and the confirmation by NHS England of a further 11 integrated care systems, making a total of 29 covering 60 per cent of the population, community pharmacy may need to be involved in discussions on a number of fronts or risk being left outside the tent again.
Workforce and skills development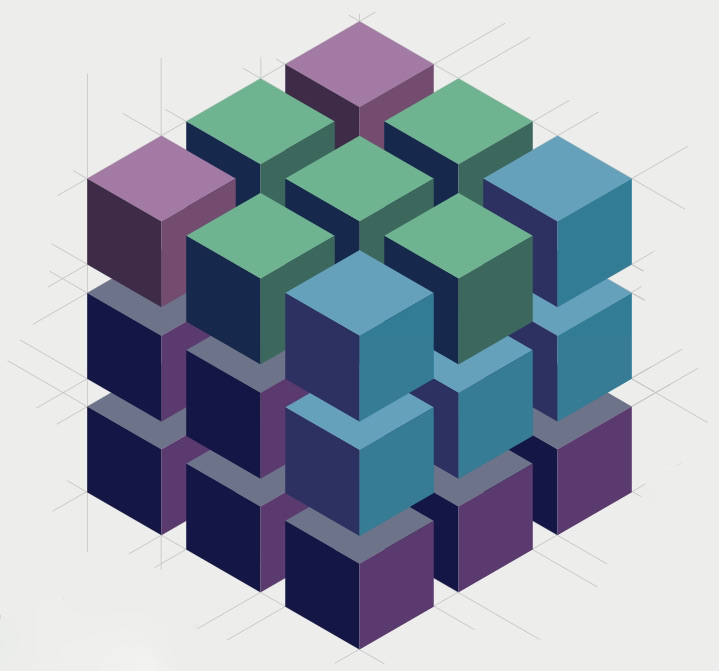 Context: Workforce management is a major stream of NHS work. The NHS Long Term Plan committed the NHS to a workforce implementation plan which has yet to arrive in full, although an interim NHS People Plan was published in 2019. Last July's We are the NHS: People Plan 2020/21 built on that interim plan taking into account the NHS's Covid-19 experience.
The NHS Long Term Plan recognises that the NHS is made up of people in many settings, including those "employed by community interest and other companies or partnerships – for example, in primary care across GP practices, dental surgeries, pharmacies and optometrists". One of its signatories, Health Education England (HEE), has an annual budget of more than £4 billion for education and training across the system, including support for the new Interim Foundation Pharmacist Programme, the GP pharmacist programme, as well as the Centre for Pharmacy Postgraduate Education (CPPE).
Status: The argument about what kind of workforce community pharmacy in England needs is a somewhat circular one, since it would help to have endpoints in mind. It's hard to define the skills you need if you aren't sure how they might need to be deployed. There is some data on the workforce profile, but HEE's last formal survey was in 2017; the current CPCF does not make much of workforce development as an issue. It recognises that independent prescribing could be useful, but this needs to be defined.
Writing in the Pharmaceutical Journal in December independent community pharmacist Reena Barai and her colleague Harpreet Chana suggested four ways to build a community pharmacy workforce fit for the future. This included "pushing prescribing as far as it will go", as a precursor to "taking control of chronic conditions". There is more of this kind of thinking needed.
In Scotland, a workforce with "enhanced clinical capability and capacity" is a key enabler of NHS pharmaceutical care transformation according to Achieving Excellence. Three of the 14 principles needed to "transform pharmacy" in Delivering a Healthier Wales revolve around developing the workforce. In Northern Ireland, Community Pharmacy NI was so concerned with funding insufficiency and instability in the system that it conducted its own workforce survey in 2019.
Scotland and Wales have programmes for developing community pharmacists as independent prescribers, to facilitate more first contact care. The General Pharmaceutical Council has recently announced new standards for initial education and training, which will enable pharmacists to independently prescribe from the point of registration.
Issues: How many pharmacists/pharmacy technicians/support staff are needed to deliver the community pharmacy service in England, in line with the CPCF and non-NHS health and care services? What benefits would independent prescribing skills add to existing services? How should services develop as more pharmacists become prescribers?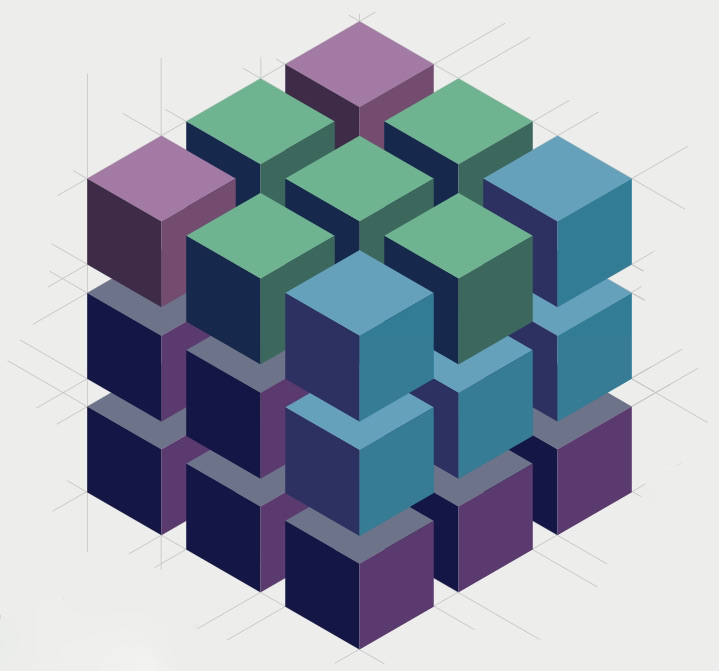 Professor Wright was clear about the benefits of having a national vision and strategy, saying it would lead to a "better understanding of the issues faced by community pharmacies, better understanding of community pharmacy plans externally [ie by NHS England, other healthcare professionals and patients], improve focus with respect to local and national activities, and strengthen and underpin the national negotiating strategy". He pointed to Community Pharmacy Scotland's strategy, which was developed alongside and is significantly aligned with NHS Scotland's, as beneficial in simplifying the negotiating process.
He also notes that the last national vision for community pharmacy – the Community Pharmacy Forward View (CPFV), which was developed in 2016 by the now defunct Pharmacy Voice (PV) and the Pharmaceutical Services Negotiating Committee (PSNC) with support from the Royal Pharmaceutical Society – "is no longer in the national consciousness".
That's true, although you will find references to it in the pharmacy press from time to time. However, a rereading of it today, with a reminder of aspects of its back story, suggest that the development of a new vision for community pharmacy might not need a completely blank sheet of paper.
The CPFV was originally intended by PV as a pharmacy response to the NHS's Five Year Forward View, published in 2014. When the funding cuts were announced in the December 2015 Community Pharmacy in 2016/17 and Beyond letter, the strategy development process was broadened to include other organisations and repurposed as a formal response to the consultation on the Government's plans that followed. The outcome was submitted to the Department of Health and Social Care (DHSC) at the end of May 2016.
The CPFV envisaged a future for community pharmacy focused on three domains:
The facilitator of personalised care for people with long-term conditions
The trusted, convenient first port of call for episodic healthcare advice and treatment
The neighbourhood health and wellbeing hub.
Looked at almost five years later, some elements of that future stand up to scrutiny better than others. On developments in long-term conditions management, the CPFV is bang on the money in addressing the need for more 'right care'. However, much of the investment in putting pharmacists into general practice is designed to deliver the kind of services community pharmacy organisations wanted to see in community pharmacies in England in 2016.
Was it a pipe dream in England? The staged development of the Medicines Care Review (MCR) service in Scotland – previously the Chronic Medication Service (CMS) – suggests not. The service is still evolving, and it incorporates aspects of care similar to England's New Medicine Service and the mediciens safety audits within the Pharmacy Quality Scheme (PQS). But some elements are still in play, though delayed by the pandemic – notably, support for safe discharge from secondary care is coming soon (and is working in Wales), and medicines reconciliation. The CPFV also include routinising medicines optimisation using independent prescribing skills allied to electronic repeat dispensing (eRD) in its wishlist. With eRD now expanded (at last) as a time saver during the pandemic, this option remains too.
Looked at almost five years later, some elements of that future stand up to scrutiny better than others
This section of the CPFV also had a lot to say about local partnership working, including that "pharmacists should be operating as part of 'integrated primary care networks' [they were announced in 2019's Long Term Plan], both to facilitate effective referral of patients around the system, and to build confidence in community pharmacy teams' ability to take on these new roles". It highlighted the need for registration of some patients (also a feature of Scotland's MCR) and for community pharmacies to work together locally – another feature of today's PCNs (see panel, below).
Representation and the local agenda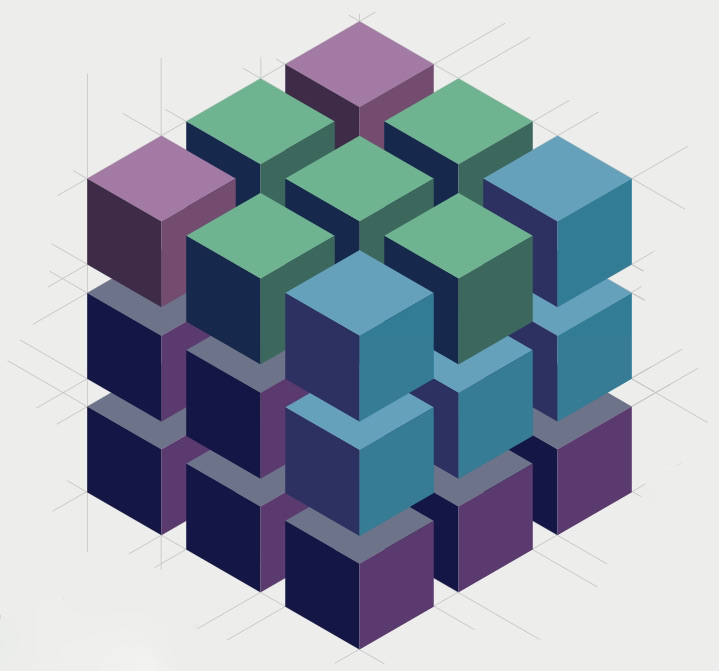 Context: Since 1948, community pharmacy has operated under largely national arrangements (the "community pharmacy contract") for the remuneration for services and reimbursement of costs (including of medicines supplied). At various times since, aspects of the service have been subject to more local control, for example where services relate to local circumstance, or as local health bodies were given powers, and a budget, to reflect specific local needs in determining the provision of local services.
Local commissioning of public health services through pharmacy has been around since the 1990s, although the period of austerity following the 2010 election, and particularly cuts to local authority public health budgets, has led to a reduction in many of those services.
Over the past 10 years, and particularly with changes arising out of the Five Year Forward View, the NHS has become more locally managed. The strategic focus that disappeared with the abolition of the regional health authorities in 2012 has re-emerged in sustainability and transformation partnerships (STPs), which are now being formalised as integrated care systems (ICSs). These are supposed to promote more integrated models of care and simplify patient care pathways across each of 42 English localities.
At a more local level, over £4bn of NHS spending is now being routed through primary care networks (PCNs) which, in theory at least, comprise all primary care providers delivering services to population clusters of around 50,000. PCNs, while not formal organisations (for now) are 'employing' additional staff (usually via a third party), including pharmacists, to deliver these new pathway-based services.
While the exact purpose of PCNs is still taking shape under the leadership of appointed clinical directors (CDs), confirmation that ICSs will be placed on a statutory footing and that clinical commissioning groups (CCGs) will be gone by April 2022 suggests PCN influence is likely to grow. Further development of services within primary care, which could/should include through pharmacies, is on the cards.
Status: Community pharmacy has been encouraged to engage with PCNs, with incentives in the PQS for nominating a community pharmacy point of contact in each PCN. Most, if not all, PCNs do now have a lead community pharmacist, but the role remains undefined and, as a recent P3pharmacy and Numark webcast demonstrated, many community pharmacists feel outside the loop, and the sector as a whole is struggling for recognition in some PCNs.
Issues: Is local development through PCNs an option for community pharmacy? In the directed enhanced services (DESs) PCNs are being tasked to deliver, are we clear what elements might be best provided by community pharmacies? What would those services look like, what preparation would commmunity pharmacy need to deliver them and how would the sector want to be remunerated? What role does the sector want its PCN leads to undertake? Who should direct them and how will we know whether they are effective?
In the section on 'first port of call', the CPFV argued for services that have come to pass since, including the NHS Urgent Medicines Supply Advanced Service (NUMSAS), which became part of the Community Pharmacist Consultation Service (CPCS), and a community pharmacy pathway from NHS 111, GPs and A&E.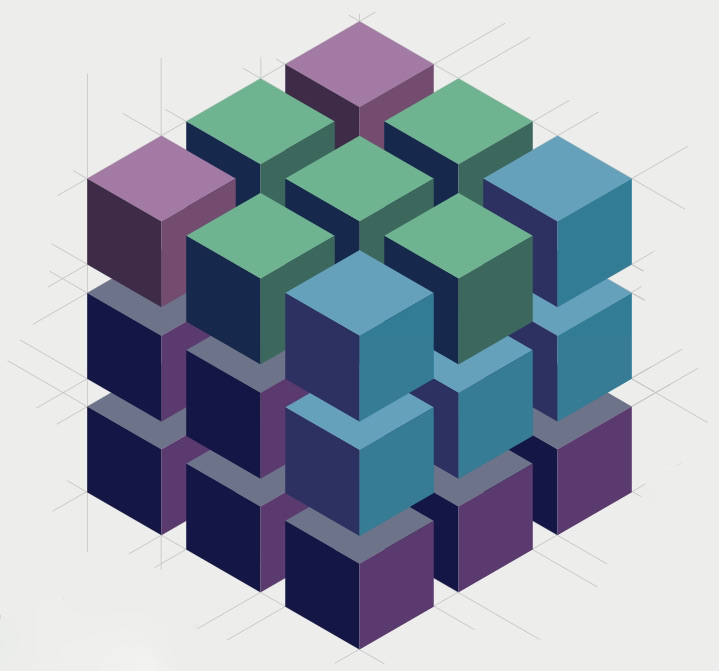 Job done? Not quite; the ambition from 2016 was that a 'pharmacy first' attitude would be ingrained in patient, public and professional behaviours, with access to these services "via a variety of routes, including online". As we reported back in July (link here), tech companies who have been pushed to deliver digital developments at pace for general practices during the pandemic response say community pharmacy had been largely absent from those discussions. There's work to be done there, too.
Lastly, in the section on acting as a neighbourhood health and wellbeing hub, the CPFV envisaged community pharmacies ramping up their local outreach activities in their communities and to employing organisations. We have seen during the past year many community pharmacies recognised by politicians and community leaders alike as the local community resource and social asset they are. We have also seen, in particular through the PRINCIPLE trial featured on page 18 of this issue, the fulfilment of a wish for community pharmacy teams to "participate in collaborative research".
At the very least then, the CPFV could prove useful as a starting point or baseline for the development of a new vision and strategy for community pharmacy in England. And, in 2021, that vision would be enhanced with new examples of what the 2016 document says "is already happening across all or part of the community pharmacy network", supplemented with pharmacy's own Covid experiences too.
There are, however, key enablers for future development that need some work. Without resolution, or options, these key issues stand in the way of thinking differently about what community pharmacies could deliver for patients and the public. In Wright Review terms, they are the sort of issues that might be considered by the policy development groups in recommendation 14, particularly if constituted so as to "bring in appropriate external expertise to provide additional and different perspectives to discussions".
More thoughts on three of these key enablers – workforce and skills development, the use of automation and representation and the local agenda – can be found in the separate panels in this article.
Use of automation, hub and spoke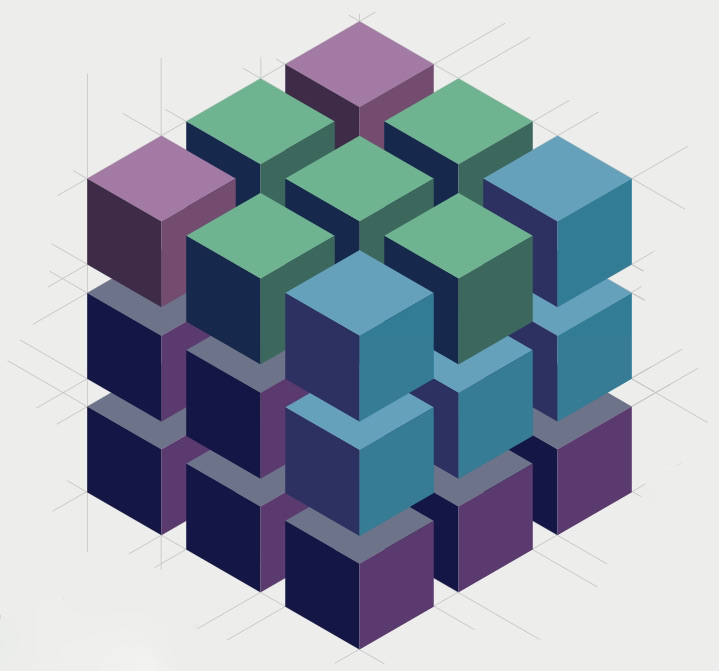 Context: Since 2015, NHS England and the DHSC have argued that community pharmacy should seek further efficiencies in dispensing, including the use of automated dispensing technology where appropriate. NHS Scotland says in Achieving Excellence "we will explore further options to increase the use of automation in areas where medicines are used in order to release pharmacist and pharmacy technician time to provide pharmaceutical care".
In 2016, officials proposed changing the rules to level the playing field for access to technology from third party providers (currently problematic under the Human Medicines Regulations) – an offer that was turned down by some pharmacy organisations.
In pharmacy circles, 'hub and spoke' is often used as a shorthand for automated solutions. It could, however, equally apply to centralising the assembly of prescriptions in a single pharmacy locally, for example to facilitate to create efficiences and a common approach, whether automated or not, to compliance pack dispensing for patients at home.
Status: Both PSNC and the NPA are considering afresh how automation, including its use in hub and spoke systems, might be used to benefit all community pharmacies. The major distributors have indicated they intend to offer such services when lawful, and new third party players, such as HubRx founded by former Pharmacy2U chief executive Daniel Lee, say they intend to be operational from as early as 2022, regulations permitting.
Issues: How might community pharmacy benefit from greater automation? What lessons can be learnt from the hundreds of pharmacies now using onsite automated dispensing about the impact on and use of staff time? What might the business case for using a third party hub look like? Is there a case for local investment in technology where specific groups of patients might benefit? How might supply chain processes, including dispensing, be optimised to take advantage of automation?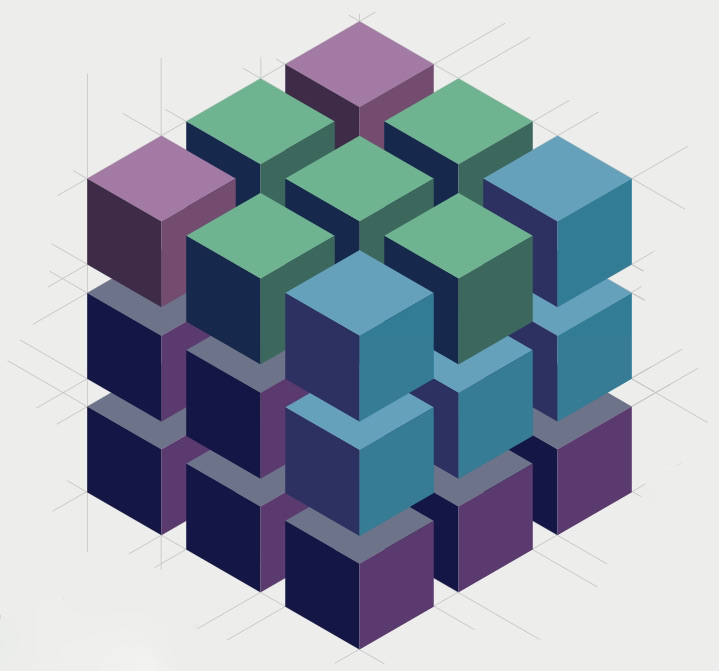 Of course, it will be up to Community Pharmacy England – if the renaming recommendation of the Wright Review is adopted – to determine whether a clear vision, and a strategy to achieve it, would be useful at this stage. But as other parts of the UK seem to have found a strategic direction agreed between community pharmacy and NHS/government to be helpful, it might even prompt a genuine partnership approach to the direction of travel. At the very least, contractors might have a better sense of where they were headed.
An extra help?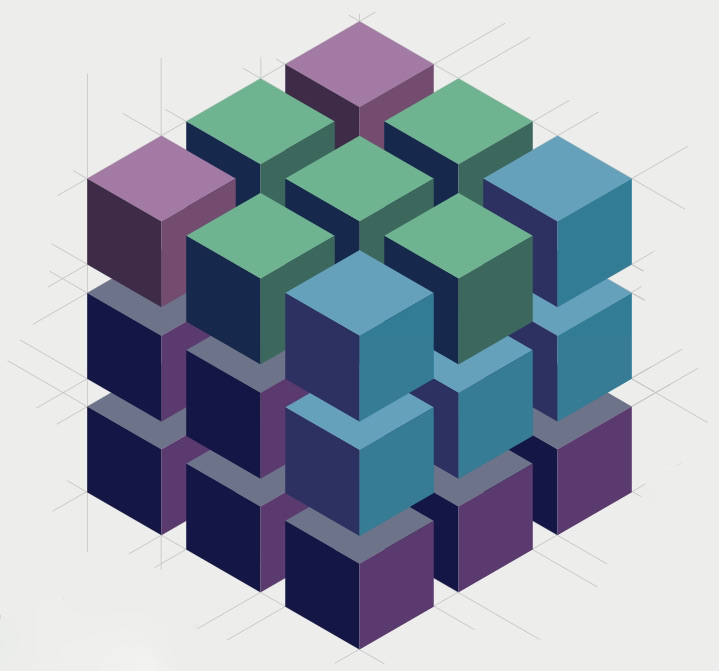 It was not widely publicised at the time, but the version of the CPFV Pharmacy Voice submitted to NHS England and DHSC in 2016 included an additional appendix, "Making it happen". This implementation framework set out some "principles for change" and described how relationships with service users needed to be strengthened, how partnerships across the health and care system needed to be built, how the workforce could be empowered, and how local representation should be delivered and better supported. At the time, PV considered this appendix to be the most important part of the CPFV and submitted it as an integral part of its response, over the objections of others. It included a commitment to work through change, and proposed a partnership with the NHS in a programme approach like the one now being used for the CPCF, and which is not dissimilar to the approaches being taken by NHS Scotland and the Welsh Government to support the implementation of Achieving Excellence in Pharmaceutical Care and Pharmacy: Delivering a Healthier Wales respectively.
Note: CPFV Part II – Making it Happen, published at the end of 2016, lacked the commitment style of the original, and most of the detail.
Sponsored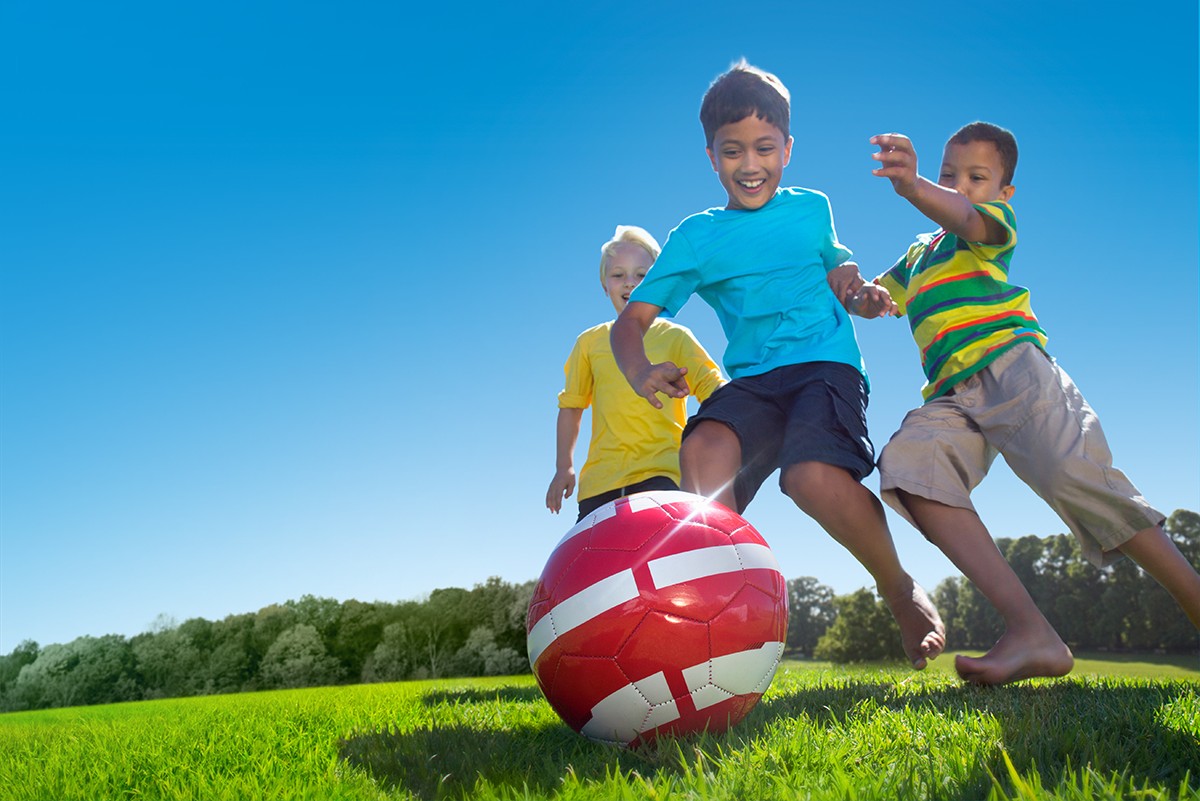 Sponsored Education
Work through this new-style module to increase your confidence in reassuring parents of children with allergies, and know what advice and products to recommend
Sponsored Education
With research suggesting a possible link between COVID-19 and EPs, make sure you're confident discussing EPs and their treatment with customers
Record my learning outcomes