Insight
A safe pair of 'hands'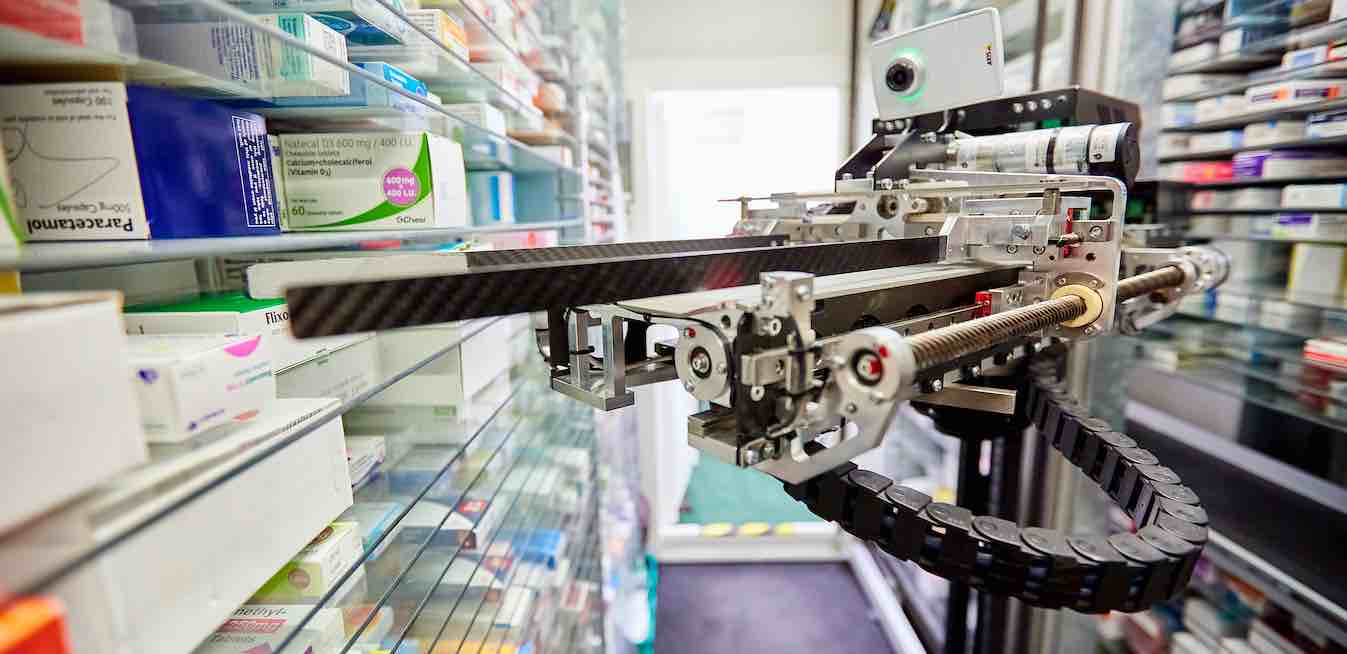 It's more than two and a half years since then health secretary Jeremy Hunt pledged to reduce medication errors. That action followed a study by the Universities of Manchester, Sheffield and York which calculated that more than 237 million medication errors a year in England were costing an estimated £98.5m and 181,000 bed days in avoidable adverse drug reactions and other unintended consequences.
Pharmacists' roles have expanded since, in general practice and in care homes in particular, as part of the effort to improve prescribing and reduce avoidable harm. In community pharmacies, medication errors have many touchpoints. Increasingly it is the use of new technology that enhances patient safety by reducing dispensing errors.
Process improvement
Pharmacy technician and Dispensing Doctors Association board member Jacinta Edgar is the manager of Kepple Lane Pharmacy and a partner in the 'hybrid' Garstang Medical Practice.
After almost a decade of research, Ms Edgar convinced the partnership to install a BD Rowa Vmax medicines storage and dispensing robot at the start of 2019, and says she noticed a reduction in errors straight away. "We record all our near misses on camera with short error codes so the team can reflect on them every month," she says. "The robot reduced these by probably about 80 per cent. The only errors we now have are quantity and labelling errors, as the robot is basically 100 per cent accurate."
As someone with a number of pharmacies – some without robots, I see picking and quality errors far less frequently in my robot shops
At Windmill Pharmacy in Denton, Manchester, pharmacist owner and manager Rachel Potter refitted the dispensary with a BD Rowa Smart automatic storage solution with one-point dispensing when she took over the pharmacy four years ago. "My PQS (Pharmacy Quality Scheme) report for LASA (look alike, sound alike) errors now says zero," she says. "We pick the drug from the PMR system, which is linked directly to the robot, and the robot dispenses exactly what's on there, so any errors we do have are counting errors."
With a bespoke BD Rowa Vmax in his head office running central distribution for eight pharmacies and an 11 metre Vmax in his Bridgeton branch, Stephen Dickson – owner and superintendent of the Dickson Chemist group in Glasgow – has been so impressed with the error reduction that he is about to install a third machine in his Partick branch. "As someone with a number of pharmacies – some without robots, I see picking and quality errors far less frequently in my robot shops," he says. "Plus robots, by the very nature of their function, impose a rigid standard operating procedure for dispensing, so you end up with a much more stable dispensing process."
Scalable gains
On a larger scale, Phoenix, owners of both Rowlands Pharmacy and Numark, began proof of concept testing for industrial scale pouch dispensing at its NuPAC hub and spoke facility in 2017. This incorporates Rowa Dose, BD Rowa's dose pouching technology for producing patient-specific medication regimes as an alternative to the MDS traditionally assembled in community pharmacy.
Nicky Grundy, former head of centralised dispensing at Phoenix, now at Numark Consulting, says patient safety was critical right from the start. "Quality control and patient safety are at the heart of the operation, with production conducted in a clean clinical environment," she says. "Specifically within pouching, where we assemble at tablet level, there is rigorous quality assessment measuring throughout the operation, from the point of deblistering medication, through quarantine, production and finally ZuiZ optical checking of every individual dose form within each individual pouch."
The operation is continually assessed using a suite of key performance indicator metrics, so even a slightly clipped tablet will be recalled for inspection and correction.
Expected outcomes
Stephen Dickson says his robots "perform as expected" and stresses that "the short-term loss in operational terms that you get while you
are implementing technology is far less than the gains you see in speed and accuracy".
At Windmill Pharmacy, Ms Potter says she already had a robust checking process in place pre-automation, with prescriptions going through the pharmacist, dispenser and an accredited checking technician (ACPT). Nonetheless, she admits to being "quite surprised" that the error rate went down as much as it did, and points out other unexpected benefits. As well as the increased speed of dispensing, the robot has improved the environment in the dispensary, which she says is "much less hectic and really quiet now, and it's also very tidy, so it looks really professional".
Robots are like any computer system. They are only as good as the information you put into them
For Ms Edgar, despite talking to other robot owners before installing her automation, she says she was "still surprised by how good it was", adding: "Fewer near misses means fewer errors that go out the door to a patient. It's another level, and I certainly sleep far better at night now."
Human experience
While repetition, fatigue and distraction are human factors known to raise the risk of errors with traditional dispensing, there are still some who worry that robots cannot be safer than an experienced pharmacist or checking technician.
Ms Grundy says: "When comparing productivity outputs and safety, automation is undoubtedly safer. Automation is a constant when commissioned and continually inspected to ensure quality levels are maintained. This removes the human emotions of having a bad day, feeling under the weather or stress that can affect the quality of checking. A pharmacist or checking technician simply cannot check at the same productivity rate whilst maintaining the same safety profile."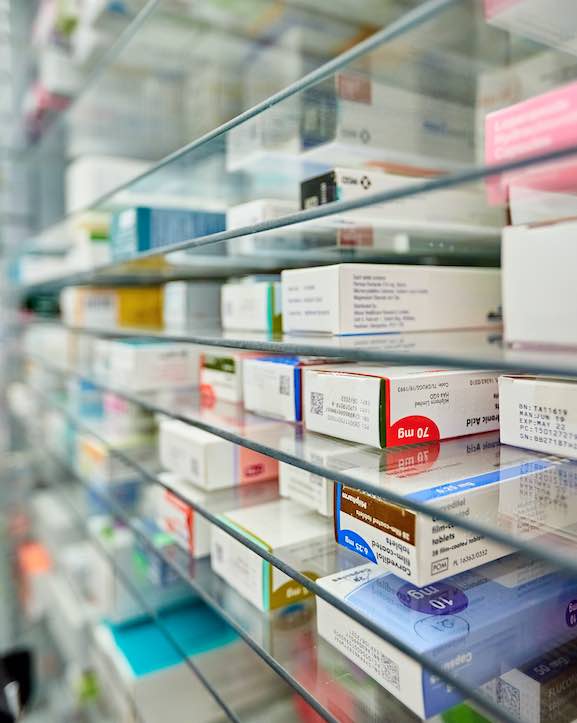 However, she stresses that it is vital that the commissioning of any installation is robust before going live. This, she says, should include "a multi-layer approach involving installation, operational and professional qualification sign off, and must be critiqued throughout the process utilising a wide range of test criteria".
Janice Perkins is pharmacy superintendent at Well and chair of the Community Pharmacy Patient Safety Group (PSG). She says that not all PSG members are using automation, but those who do are "unanimous in the benefits with regard to patient safety". Nonetheless, she says: "Using automation should not mean that team members can reduce their concentration or compliance to the agreed processes. Patient safety incidents do still happen with automation and when investigated are nearly always linked to human intervention."
This is something independents, too, are very aware of. "Robots require a degree of effort to keep them accurate and working properly," says Mr Dickson. "If you have an experienced team, they will be at least as accurate, but with less effort – as long as everyone takes it seriously."
Ms Potter agrees: "Robots are like any computer system," she says. "They are only as good as the information you put into them."
Forward motion
Anyone who was even a little apprehensive about their new system and the change in ways of working has ended up relieved they took the plunge – especially because of the patient safety gains, and even more so with the challenge of coronavirus to contend with.
Ms Potter says she wouldn't go back to her pre-robot days: "During Covid, our prescription numbers rose by 25 per cent over the space of a month, and our technician hours have gone down by about 20 hours a week because of splitting shifts for social distancing reasons, and yet we haven't really noticed that as a safety or productivity issue. In fact, we've managed that increase in business relatively easily, but we wouldn't have been able to do it without the robot."
"We would definitely have struggled to get through the coronavirus pandemic without it,"says Ms Edgar. "You can have as many processes as you want, but you'll never do it like a robot."
Automation 2020 is a P3pharmacy series, produced in partnership with BD Rowa
Sponsored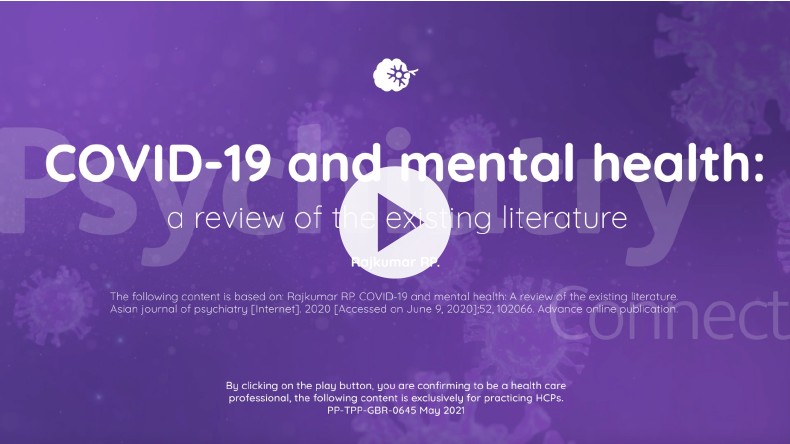 Sponsored Education
Viatris has created this short video based on a publication reviewing global research into the potential impact of the Covid-19 pandemic on mental health. It identifies six areas where psychiatrists can play a role in supporting people's mental health through these difficult times.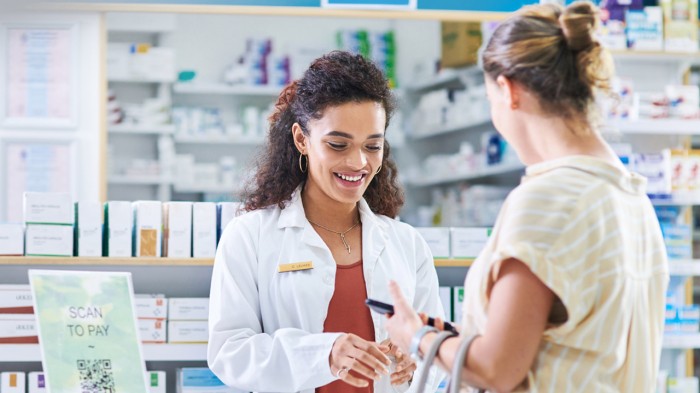 Sponsored Education
Refresh your knowledge on managing mild to moderate pain and understand when a combination product can help.
Record my learning outcomes