Insight
Joining the dots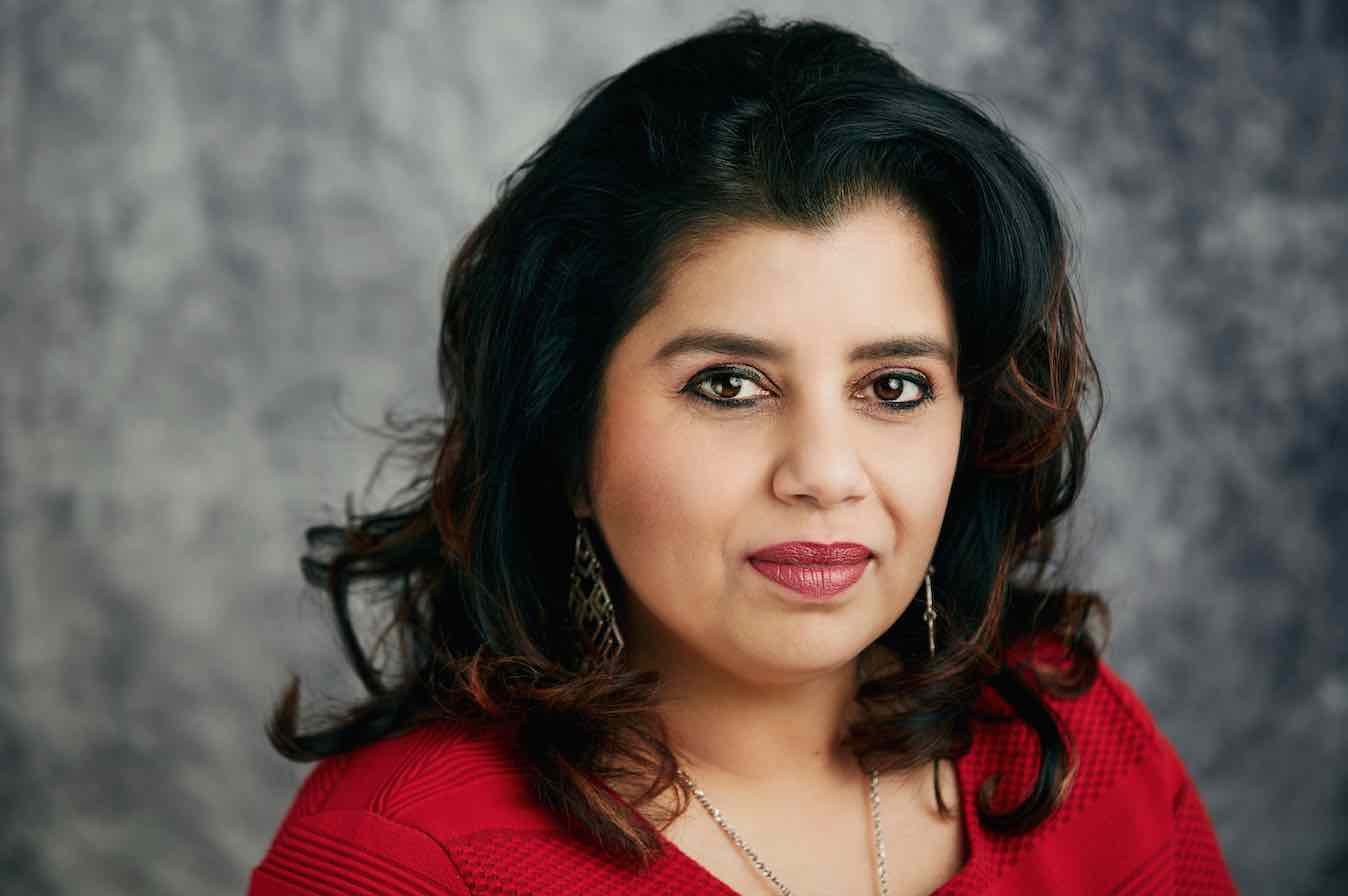 By Rob Darracott
When independent support group Avicenna, newly acquired by Juno Health, announced the appointment of a managing director at the end of 2019, insiders will not have been surprised to see Bharti Patel take the reins.
But although she worked with Avicenna group chairman Richard Smith and chief operating officer Nick Clark at Lloydspharmacy over a decade ago, it's Bharti's breadth of experience that catches the eye. It makes her a great fit for an organisation that wants to help its members across the whole cycle of their lives as independent pharmacy business owners.
After starting out as a graduate biochemist, Bharti moved to the Midlands for a role as a health authority commissioner in Coventry before joining Lloydspharmacy as a generics, PI and brand deals buyer. Eight years later, she was a member of the leadership team as procurement director, responsible for all retail procurement, own label development and pharmacy marketing. She ran her own consultancy business after leaving in 2012 before being approached by Healthcare at Home where she developed links into secondary care pharmacy as strategic relationships director. Headhunted by global medtech firm BD in 2016, she added medical and lifesciences diagnostics to her career portfolio.
"There are many facets to this industry and I'm fortunate that my career has taken me across a lot of them," Bharti says. "There are not many people who have been in senior commercial director roles, have experience of developing strategic partnerships and have worked in NHS commissioning. So I've sat on both sides of the table. My experience enables me to creatively join the dots because I have a 360 market view of the sector. This is what makes healthcare so exciting."
She says she has been putting all that experience to good use. "When I joined Avicenna, I was attracted to its strong foundation and heritage, and I could see the opportunity to develop this to make the business more future-proof for the changing landscape ahead. We are fortunate to have a loyal membership base, but my first task, in a series of regional conferences, was to understand what our members valued most and what further support services they were seeking."
Focus on what matters most
After establishing trust with the membership base, Bharti says she set about developing Avicenna's strategic proposition and making sure the organisation was focused on what mattered most to members, present and future. "Driving the cost base down, improving efficiency and developing opportunities to grow the revenue base are the three things I focused on at Lloydspharmacy and, no surprise, this is exactly what independents needed support to focus on too," she says. "Ultimately, we want to give our members the tools to build equity in their business, so that when they want to sell it, they're going to get a good price."
My experience enables me to creatively join the dots because I have a 360 market view of the sector
She says there is a clear spectrum of owners at different points in their business lifestyle among Avicenna members. "We have new owners who just need help getting started, particularly on regulatory, governance and purchasing. Some are ready to acquire further pharmacies and upskill their teams to drive best practice, others are keen to diversify into more private services like aesthetics. And there are those wanting to step back, but who are keen to grow the profitability of their business in order to secure a good sale price. Whatever stage members are at, our pharmacy business managers and service development team can support them," she adds.
"My time is spent providing the right leadership to the organisation and horizon scanning innovative service solutions to support our members in the months ahead. A diverse and experienced team of members on our advisory forum are the sounding board for future developments. The 'walk in clinic' and independent prescriber (IP) training came out of the forum. To date we have trained 41 pharmacists from 26 member pharmacies. With the recent announcement that newly qualified pharmacists will be trained prescribers, it's great that Avicenna members are a step ahead." She says the IPs were quick to apply their skills during lockdown, prescribing for patients struggling to access their GP surgery.
Navigating the regulatory environment and governance are important areas for member support. "There is a huge responsibility on pharmacy owners to comply with their contractual requirements," Bharti says. "Chains have the advantage of head office functions; Avicenna delivers this support to independents. We take the burden off pharmacy owners so they can focus on delivering great patient care and managing the profitable operation of their pharmacy.
"Our membership services team will take government guidance, digest it, and handhold members to make it as easy as possible to implement. For example, we took the national guidance for administering Covid-19 vaccinations, developed a risk assessment guide and operational process flow to make compliance easier in pharmacy. This work takes time to develop, but we want our members to deliver services safely and be confident in what they do. We also developed guidance for the Pharmacy Quality Scheme (PQS) and the membership services team made 500 phone calls to members to make sure they were clear on what they needed to do.
"In these tough times, independents can be very vulnerable without support from groups like ours. Many contractors have suffered stress, exhaustion or are just overwhelmed by the pressure. Despite this, they have shown courage and resilience for their business, family and staff. I feel very privileged to play my part in helping our front line key workers."
Bharti says that pharmacists have demonstrated their ability to apply their clinical judgement during 2020 and have stepped up within primary care. "The key now is to continue past Covid to work with stakeholders to progress in delivering the local services set out in the NHS Long Term Plan."
Avicenna services a total of 1,240 members and offers two levels of membership. Standard membership is designed to help reduce operating costs on medicines and includes some operational support tools. At the top end, just under 500 Aviplus members enjoy a high level of one-to-one support through six pharmacy business managers and the head office team covering regulation, governance, support and training for private and NHS services, as well as discounts on supplies essential to running a pharmacy business, such as uniforms, consumables and other pharmacy products.
"There isn't a like for like competitor," Bharti says, adding that other buying groups and price comparison platforms offer options. "We have loyal members, but like all businesses we have to work hard to continually demonstrate value to our members and supplier partners. Relationships, trust and delivering win-win solutions is key to sustainable partnerships."
With the basics in place, she says the group is in a good place, but Covid has had an impact. "I'm mindful that there are many independents out there struggling on their own that we could help," she says. "Despite lockdown restrictions limiting the ability of our business managers to visit pharmacies, we chose not to furlough any of our teams as we recognised this as a time when our members needed us most, so we've had to look at digital solutions. In fact, team members have volunteered to help cover staff shortages and are now volunteering to help at Covid-19 vaccination sites. I am proud to lead a very dedicated organisation that puts members first every time.
"We did lots of work through Covid on social media. Many members do not have websites or are not confident about using social media. We are trying to help them through social media training and digital support packages. With continued lockdown in place, a number of members have successfully grown their retail business through social media presence and engaging better with their local communities through Facebook."
By pharmacists for pharmacists
All this does not mean the Avicenna team intend to simply do more of the same in 2021. "Our key priority for this year is to launch our four pillar proposition," Bharti says. "This comprises NHS and private services support (including training) through Aviclinic, clinical operational skills through the Aviacademy, a raft of Avidigital technology solutions, as well as medicines purchasing solutions through Avibuyer, our supplier/price cascade ordering platform and our very successful monthly bulk tenders."
The overhead of a head office function is not viable for them, but that's where we come in
Bharti is also looking to leverage initiatives across the membership and the wholly owned retail chain, Avicenna Pharmacy, which comprises 43 stores in the south and north east of England. "Whatever capability we develop, we will put out to members." For example, Avicenna is going digital to provide some key tools that will allow its independent members to compete, including its fully owned Manage My Meds prescription ordering app. "Our members love it, because it's been developed by pharmacists for pharmacists to make sure it integrates in practice. It will reduce medication ordered in error or excessive ordering and save time for GPs too in reduced calls to receptionists.
"We are aiming to have just under 100 members up and running by April as part of our wave one launch, with wave two to follow very quickly after that." Bharti adds: "We're a data processor, not a data owner, so there's no risk we can bypass the members by going straight to their patients. That protection is really important to them.
"At the end of the day we are a membership support group and as such we have to operate a lean model, focusing on areas that matter most in order to cover our own overheads. The support of our supplier partners is critical and we add value to them by leveraging the scale of our members." Bharti says Avicenna is seeing an increasing number of groups and small chains approaching them for support in purchasing, regulatory and service development. "Independent chains are looking for consistency and quality when they decide to grow from one pharmacy to three, five, seven etc. The overhead of a head office function is not viable for them, but that's where we come in, releasing the owner's time to grow their business."
As it is, there are a few areas that have not been a priority in 2020. "We have not placed a huge emphasis on the shop floor and retail merchandising; we are very much focused on the dispensary and services. This may be something we revisit in 2021."
Taking a fresh look
I suggest that someone who has come back to the sector after a time away will have an interesting perspective on where community pharmacy in England finds itself. "Pharmacists have to be clinically strong and business-minded. They have shown incredible resilience in managing both under very stressful conditions, but now is the time to build on that strength in establishing strong relationships with key stakeholders – their primary care network (PCN), for example – to start influencing proactively," Bharti says. "Lead or be led? It's time to lead.
"I think I expected to find an increased level of maturity in local services and more collaborative working between GPs and pharmacy. The NHS Long Term Plan set out key aspirations for the role of PCNs and yet progress is very slow, with only a few pockets of true leadership and good practice. Primary care still does not have the structure to fully optimise the expertise and resources within local healthcare systems. Years ago, local health authorities and even primary care trusts were structured to provide that, and I believe we will end up going back to a similar model."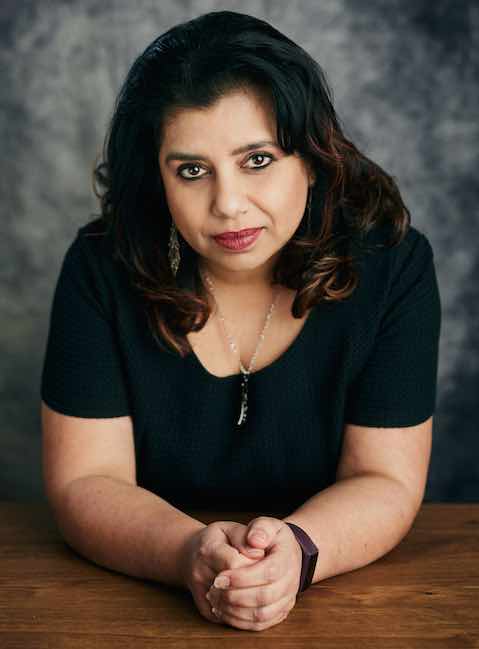 Bharti's recent experience has given her an insight into how things might be, particularly if and when the 40-odd integrated care organisations are placed on a statutory footing and come properly onstream. "When I came from BD a year ago, Frimley Health was one of the leading integrated care systems," she says. "There was strong leadership around the table, egos put aside for population management. 'This is the budget we have, these are the patient conditions and the risks coming forward, how are we going to do it?' They worked as one integrated and multidisciplinary team."
She says there is a way to go to achieve that level of multidisciplinary working within PCNs. "Some of our members are really struggling to get their voices heard within the networks or are finding there is no clear plan. We have set up a PCN network for members on WhatsApp to help best practice sharing and enable peer support."
Pharmacists are a workforce to be leveraged for patients they already see.
Avicenna has to be realistic, Bharti says, but she has some ideas for how the organisation can help. "We've got to look at leadership skills and how pharmacists work at the PCN level. How do you gain the confidence to get your voice heard in that environment, or even with your local GP? I genuinely hope we see local GP/pharmacist relationships strengthen as a result of the pressure of Covid. It could be one positive outcome of this very unfortunate national situation."
Time to change the dynamic
She says pharmacists have a perfect entrée to general practice right now. "The CPCS [Community Pharmacist Consultation Service] is a reason they should be interested in your business. They're struggling at the moment; patients are not being seen. Community pharmacists asking how they can help will change the dynamic.
"Covid has demonstrated what pharmacies can do. They've been resilient. They stayed open. The question for me is: 'Can pharmacy make this the start of a journey?' If I was in the PSNC offices, I'd let the team manage what's happening today and I'd be focused on the next three months to three years. The Long Term Plan sets out chronic condition management for respiratory and hypertension as key areas where pharmacy is perfectly placed to provide great patient care. That coupled with the ability to prescribe for minor ailments could release so much capacity for GPs which could potentially avoid secondary care emergency admissions.
"Secondary care has realised the benefit of automating central pharmacy to release time for more pharmacists to be ward-based. Some NHS trusts have successfully deployed up to 80 pharmacist prescribers onto wards, resulting in medicine cost savings, reduced antibiotic prescribing and accelerated discharge, all while releasing time for doctors to focus on diagnosis and treatment pathways. Working together using the skills of pharmacists beyond dispensing has demonstrated benefits in secondary care, it's time to do the same within primary care. Pharmacists are attached to GP practices and PCNs, but community pharmacy can support NHS outcomes in many areas through its existing infrastructure.
"In primary care, community pharmacists manage a large population of patients, they know how people are reacting to their medicines. They are a workforce to be leveraged for patients they already see. When push came to shove, they showed they could use their clinical judgement to make the right decisions." Bharti says she would argue that, like GPs and dentists, pharmacists should have lists of patients with targets for outcomes, such as those highlighted as high risk within the Long Term Plan. "That's the shift government should look at for efficiency in an end-to-end system.
"I also believe government could help by making interest-free loans available, to enable independent pharmacy to invest in pharmacy automation. From a patient safety perspective, it would reduce the number of errors, and it would release time for pharmacists to take on other services, such as long term condition management. The role of pharmacy is changing, but how do you know if the market is moving on and you need to change your working practices and the way you organise yourself?"
Unsurprisingly, given Bharti's immediate background and the role she sees for the group, Avicenna has been facilitating the deployment of automated technology too. "We've done deals for robots in the pharmacy, electronic CD registers, even looking at compliant platforms for online consultations. The digital age is on us, within the pharmacy back office as well as forward facing with customers. We realise these are new areas for independents, but we are here to support them in every way we can."
Another role for a community pharmacy support group, then? Bharti says: "I like to say to members that Avicenna is the seat belt in your pharmacy. You're always in the driving seat, but we are there to protect you. But now we need to move from the seat belt into the gearbox so we can shift them out of second gear and up to fifth. So they have a sustainable journey they can deliver against.
"For me, 2021 has got to be about technology and leadership."
What have been your career highlights so far?
Not many ethnic women have excelled in commercial leadership director roles within the sector, so I'm proud of what I have been able to contribute to the industry.
Do you have a personal ambition you could share?
I'd like to continue in healthcare for my whole career. Perhaps in 10 years' time look at supporting a portfolio of incubation start-ups delivering new products and services to the healthcare sector.
What does a normal day look like?
I'm an early bird, so I'm up at 5.30am. I do some work before going for my daily walk around the village. At the moment, the rest of the day is internal business planning as well as supplier business review meetings. I keep close to my members through Telegram and Whatsapp to ensure their needs are met by the team. I may have calls with members or an evening webinar. I'll finish around 6pm, then cook dinner for the family and finally relax and fall asleep on the sofa.
What gets you up in the morning?
Every day is a great day to make a difference.
What keeps you awake at night?
At the moment, it's very much lockdown and our restricted ability to see members and partner suppliers face to face. Relationships are so very important for a buying group. We have to deliver value to all our stakeholders in order to receive their loyalty and support back.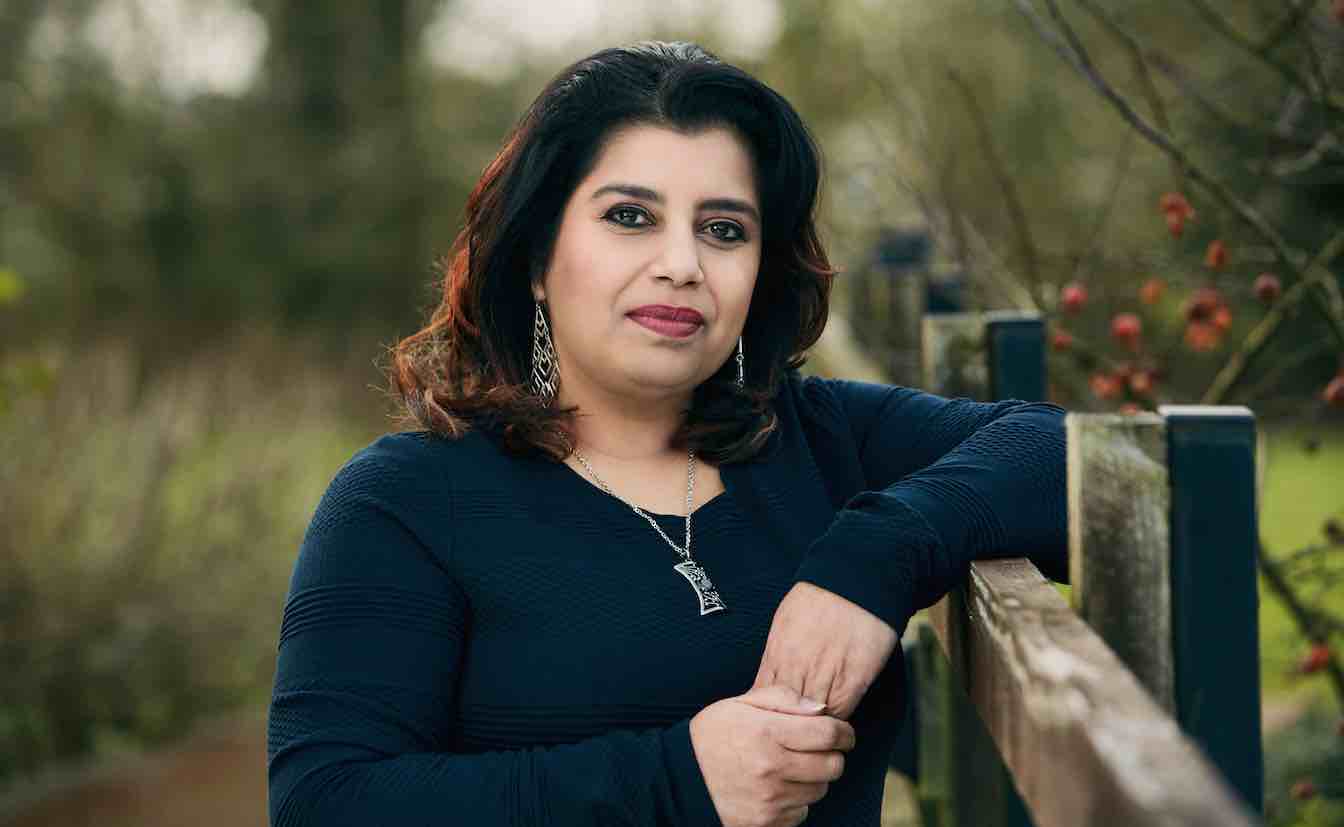 Sponsored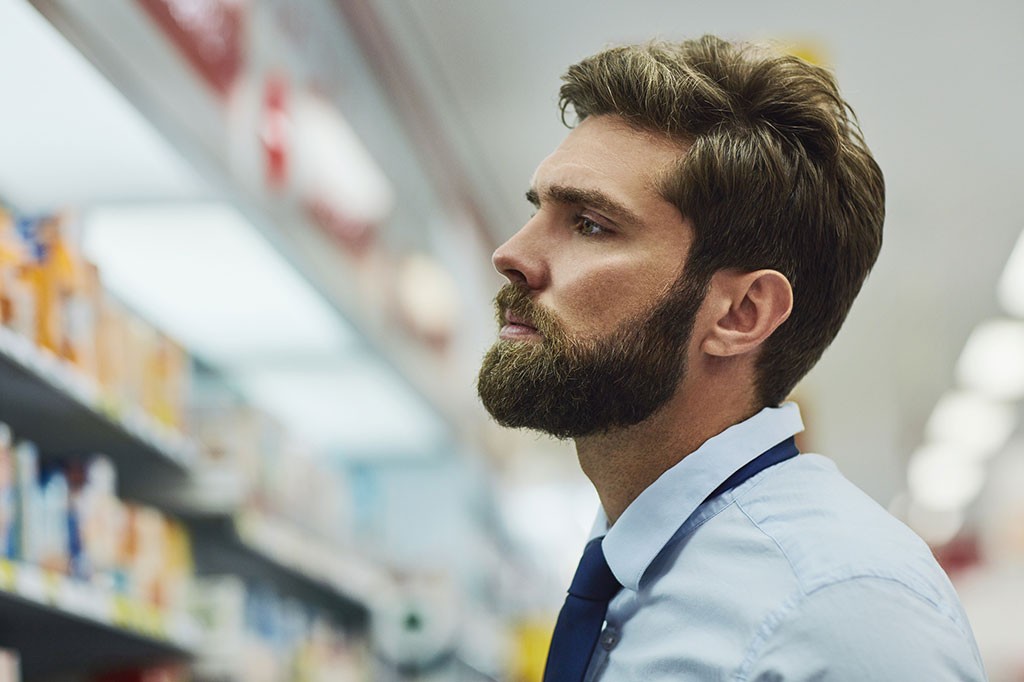 Sponsored Education
Get back to basics on the causes and impact of erection problems so you can confidently support your male customers
Sponsored Education
This short video explores the myths around diarrhoea management so you can better support customers who are affected
Record my learning outcomes