By Rob Darracott
Note for your diaries. This doesn't happen very often. I'm sorry. Very sorry. I got it wrong about the Review Steering Group's proposals for the future representation of pharmacy contractors.
I was going to bang on about them bottling the big decisions by abandoning the most radical (and therefore genuinely exciting) elements of reform suggested by David Wright. Like improving accountability to contractors nationwide through a representative council, such as they have in Scotland. Or sanctioning the transfer of £1.5 million more of contractor's levy contributions to the centre on nothing more than a promise to miraculously improve the outcome from the national negotiation, while the powers to develop some of the best opportunities for growth are being devolved locally. Or what happened to refreshing the structures with term limits?
I'm not sorry that I regret thinking those were the most important things. When you've spent years working out what the game is and how to play it, you know that a bigger change is required if pharmacy is to make the most of the goodwill hard won during the pandemic. What I got wrong was how big a change in thinking might be needed. A change that three or four recent conversations, as well as a couple of days at the biggest annual gathering of NHS leadership, the NHS Confed Expo, has made very clear.
I was wrong in the sense that I wasn't looking deep enough for the biggest capacity and capability gap community pharmacy needs to fill. Urgently. I've underestimated how big a player the neighbourhood integrated care team is going to be. You'll find clues in this interview with the NPA's Mark Lyonette, this analysis of the Fuller Stocktake of primary care and particularly in my report of a rather fun couple of hours at a PDA roundtable on reimagining services.
Many of the leading edge pharmacist practitioners at the roundtable have the kind of relationships with their communities that give them a distinct advantage when it comes to joining the dots as part of an integrated local team. As Mark Lyonette says, relationships create trust and confidence – the basis for partnership. But community pharmacy is going to need a lot more of them, or a clear message that when it comes to your local area that you're going to have to step up. In your thousands. Or miss the opportunity.
We can – we must– do better. And I don't see how shifting resources around several layers up the structures is going to help with that, or tap into the NHS funds that might be available to support the engagement by, as Claire Fuller would put it, all four pillars of primary care. But it definitely won't help if we don't recognise the real challenge to come with integrated care systems and primary care networks from the outset. And start thinking about what we need to do to fix it, and who might help.
Sponsored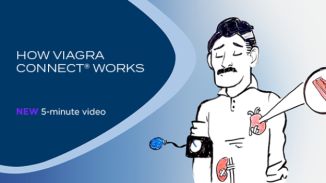 Sponsored Education
Understand how VIAGRA CONNECT works so you can better support and reassure customers purchasing it in the pharmacy
Sponsored Education
Identify the 5 key elements to address in your dry skin consultations
Record my learning outcomes