Views
Pushing the on switch

By Rob Darracott
First there was practical experience. Lots of it. Then the book: a distillation of the process of switching medicines, step by step. Now, in Lovima®, Anna Maxwell has the first product she can completely call completely her own.
Switching is a rigorous process which can take time. I spoke to Maxwellias CEO Anna Maxwell back in February, just as the MHRA launched its public consultation on the switch of desogestrel from POM to P. With applications from not one, but two brands, this would, for the first time, make an oral contraceptive available to buy from pharmacies without a prescription.
The move was widely welcomed. Unusually, given the history of many other switches, in this instance the medical profession was very much in favour of the move, as were charities who have campaigned for women to have greater access to contraception for years. At the time of our interview, Anna was confident the product would move through to the approval stage. "All the professional bodies are in favour of and are actively campaigning for this reclassification," she said.
"In all my experience of switching, I've never seen so many clinicians proactively recommending this. From their point of view, the progestogen-only pill is safe and effective oral contraception and widening access to it is really important. Women are struggling to access GP appointments and contraceptive services, and waiting lists for long-acting contraception to be fitted is about six to eight weeks. So enabling a woman to be able to go and buy a product in their local pharmacy is a huge opportunity that will reduce some unplanned pregnancies."
At the time, Anna thought the final confirmation would take "a few months", but as you read this in August, Maxwellia's Lovima® is now on the market (desogestrel 75mcg, one and three month packs), as first supply or switching from any other hormonal contraception, including emergency contraception following a pharmacist consultation. She says the fact that there are two brands – HRA Pharma's Hana also launched last month – is a coincidence, but she's not phased by it; she says she wrote about it in her book, Switch Dynamics. "Page 66. Bring it on is all I can say."
Anna explains: "I believe competition is healthy in switching. Having the power of two brands is important in raising awareness, and giving consumers choice will actually accelerate the market more than if it was one company alone," Anna says. "That may be controversial, but that's what happened with nicotine gum – we had three brands fighting it out there, and I believe that enabled that market to establish itself far faster than it would have done otherwise.
"I think it's better for pharmacy to have choice, as it helps to build confidence. Two products approved for sale in pharmacy doubles the amount of information out there to enable women to make informed choices. If there's only one product, the consumer chooses to buy it or not. In this case, there's the added dynamic of choosing a brand; it's a confidence nudge. It pushes people along."
We had started our conversation, predictably enough, with Lovima®. I did not, however, get the answer I was expecting when I asked Anna how long the product had been in development. "I accidentally appeared in a sex education public health video when I was still at school," she said. "I was in the middle of it and the end frame. It was broadcast across the country to the consternation of my parents.
"We'd been on a school trip in London, seen some cameras, when we were probably supposed to be in the theatre. It's quite funny because we're talking about joining the dots, but in reality, if you look at my driving ambition and vision for Maxwellia, widening access to contraception for women has always been key for me. Women seeking contraception are not ill, they just need support to make an informed decision which is why its position in pharmacy is perfect. The involvement of a doctor or nurse can feel overmedicalised as well as inconvenient. So it has always been in our pipeline, always on our priority switch list. But it will have taken us three to three and a half years from a 'go' product in our pipeline to getting it to launch."
If there's only one product, the consumer chooses to buy it or not. In this case, there's the added dynamic of choosing a brand
Anna says the trickiest bit of the whole process has been making it as simple as possible for pharmacists to advise and sell, and working with the MHRA to ensure that the risk/benefit arguments are managed appropriately. "A company goes through rigorous processes to make a reclassification," she says. "The work involved is substantial. Our aim is to take the anxiety out of the concept of switching, we do all that heavy lifting and provide comprehensive training for pharmacists and information for women to help them make the right choice.
"We have agreed a pharmacy supply protocol with the MHRA, but to make it even easier we have ensured it fits on the back of a pack. It hasn't been easy but we have done it and we are really proud of this achievement." Anna says the intention with all Maxwellia products is to put all the information a pharmacist needs to make an appropriate selection on the pack. "It's our concept of the 'active pack' which the MHRA love," she says. "All the other materials – the training, information – is designed so that people can read it.
"For me, it is a life's work in creating what I call the perfect switch – that's what we strive to do – so these things can be successful from a regulatory point of view and commercially as well, for the pharmacist and the brand owner making the switch."
It makes a refreshing change. The history of switch products has been blighted over the years with complex protocols and questionnaires requiring pharmacists to interrogate patients about their health in order to clear a product for sale.
"It's our job to work with the MHRA to keep it as simple as possible," Anna says. "In this instance, there is a questionnaire, but it's a very short one. It's there as a response to the research we did with pharmacists where they suggested they needed one as a prompt, but you will see that ours is really simple and it's just slightly broader than the 2WHAM approach. And as I say, we strive to get everything onto the pack, so even if you're coming at this for the first time, you can appropriately do a consultation and ask the right questions.
"Pharmacists have a good knowledge of this form of contraception anyway. They are tried, tested, popular, widely used products that have already got proven safety and that pharmacists are using regularly. We've done the difficult part; it's now ready for you to recommend for self care. Most pharmacists will know the red flags already – it's not different."
We have a short digression on how the legislation around product classification highlights the pharmacy itself, rather than the seller, in defining the 'P' category. Anna says: "The risk management materials for Lovima® are a combination of the pack, the patient information leaflet, the pharmacy training we're doing, the checklist, and helping make sure the pharmacist is well versed, but we're starting from a reasonable baseline, given their involvement in related categories.
"The response to the public consultation has been broadly positive," she says. "Pharmacists have been dealing with a related category so they are well versed in the issues that may come up; I'm pleased with the positivity we've got so far around widening access, providing choice, making it easier and convenient."
A company purpose-built for switch
Anna describes Maxwellia as 'a purpose-built switch business'. "I invented the switch process that we follow," she says. "We engage with consumers and pharmacists right at the beginning of our process; they are involved in designing the product – that's embedded in our process from the beginning – and we check in with them throughout."
The company is still a small team of seven, but is now looking to scale on the back of this first launch, adding skills and capability to enable the business to commercialise. Anna, who is both the founder and chief executive, started the company in 2013, just after the publication of Switch Dynamics, which she describes as the first ever guide to the reclassification of medicines and which details her trademarked Dynamic Switch, seven phase, 39-step process covering every aspect of a switch project from "start up to activation and future brand sustainability".
The company currently outsources its manufacturing and logistics functions, but Anna says this has been done robustly to ensure it can meet demand as it arises. "I see what we're doing as being the Formula One of OTC innovation," she says. "We have a lean but very talented team. We have the best brains and a lean model, but that enables us to do these switches in a lean way. The whole R&D side of the business has been created to facilitate switches being done efficiently, and the products that come out the other end get through the regulatory process and go on to be really successful.
Anna was involved in selecting the company's supply chain partners. "Nowadays, the world is such that you don't need your own factory any more, you can use someone else's," she says. "It's so much easier for a company like us to commercialise a product because we know how to do it, we know where to go to make it, all we needed was funding to enable us to do that. We're using other people's assets to virtually create a business which does what we do: switch products and bring new brands to market. It's quite a cool model when I think about it."
Maxwellia, which is based at Alderley Park near Manchester within the Northern Powerhouse development area, can now count the UK Government as among its backers, having secured a £500k investment from the Future Fund launched by Chancellor Rishi Sunak as part of his Covid response. That loan has now been converted into a 7.4 per cent equity stake in the company, held in the name of the British Business Bank. Maxwellia also secured investment from Manchester-based Praetura Ventures, Catapult Ventures, Alderley Park Ventures, Biocity and angel investors in a funding round that closed at £3.28 million.
Lessons from life
Maxwellia is the logical development of a career that has seen Anna at the heart of many of the key switches and key developments in pharmacy support for self care in recent history. She graduated in pharmacy in 1985 from Chelsea College (now the School of Pharmacy at King's) and undertook her early years practice with Boots.
"I'd always wanted to be a pharmacist when I was little; worked in Boots when I was 16," she says. "Then did my pre-reg and went on to do relief management for Boots in the south west of the country. That's what taught me about demographics – people in Bristol wanted different things from people in Penzance."
She says she was getting frustrated with some of the things coming down from head office and asked her area manager how she might get a job there. Within two weeks she was working as an OTC buyer. There, Anna was involved in some of the company's early self-selection trials – at the time Boots were facing stiff competition in the high street from Superdrug. In the 90s as switching slowed to a trickle, she says the consumer industry's sights moved elsewhere, notably to BRIC and other countries, or thinking about POM to GSL switches.
it's now ready for you to recommend for self care. Most pharmacists will know the red flags already – it's not different
"I have spent 30 years commercialising OTC medicines," Anna says. "I'm a pharmacist with a good overview; having worked in the different sectors – retail, brand owner, manufacturing – I've done all the different aspects of it, so for me it's bringing all that together and creating this new kind of company that can focus on this important level of innovation within self care."
That experience includes more than six years as marketing and sales director at Nelsons, where she was also chief pharmacist ("You couldn't claim anything about anything, so we built a whole business around word of mouth."), five years doing a number of switches at Boehringer Ingelheim as marketing director and two spells totalling more than 13 years as managing director of healthcare marketing consultancy Fizz Marketing Management.
Anna says it was then that she decided that, of all the projects she might be involved in, switching was the thing she enjoyed doing most – and no one else was doing it. That's when the idea to build a business around switching was born.
"In the early days, I bootstrapped the business, using my consultancy revenues to fund the first product and undertake our pilot project. This is another one which is approvable, but still in the MHRA and we hope will get to public consultation soon," Anna says.
"It took from 2013 to 2017 to get our first investor, then in 2018 we started to get the attention of venture capital funds. From then, we've been able to work on multiple projects and bring the whole pipeline to life. We still do consultancy, but only in a small way for selected clients where we think the projects can add value, but our mission now is to build a pipeline of new consumer healthcare brands that will enable people to self care without the need to bother the GP for a prescription.
Becoming part of UK plc
"Funding, keeping investors motivated, has been really challenging because we're subject to regulatory processes and there are no guarantees," says Anna. "I spend a lot of time raising money to enable us to keep going. I'm really proud of securing money from the Future Fund because we're now part of UK plc. I really hope pharmacy supports us, because we're part of the Covid recovery story."
Now the company is gearing up for its first launch to consumers. "It's a full mix launch in terms of our marketing support, so it's very exciting," says Anna. Plans were still in development as we were speaking, but I reminded her that it was not that long ago – the mid 1980s – when the mould was broken by the first television advertising for tampons. "Given you've got emergency contraception, I can't see any reason why this wouldn't be on TV," Anna says.
"If you look at the blanket press coverage when the consultation was announced, this is really big, for women's heath and for pharmacy. It's big because it will save the NHS the costs of unplanned pregnancy, around £240m a year, so it's very exciting to see the level of support for this, and how sensibly the press have dealt with it."
Pharmacy organisations have been supportive too. Maxwellia has engaged particularly with the Royal Pharmaceutical Society and the National Pharmacy Association.
Anna has high hopes that this summer's launch will herald a new era for switches, after a relatively lean decade or two. "Catalysed by Maxwellia, I hope we are," she says. "There is a large opportunity in the back catalogue of prescription drugs everybody has forgotten about that will enable us to create some new medicines for self care.
"Technology and artificial intelligence create new opportunities for us to revisit old molecules and I see Maxwellia's job as being a service for the industry to make this happen. There's probably not a switch that has happened recently that we haven't some part of, even if it's just me banging on the door saying 'why haven't you done this?'"
"I see a big opportunity now for pharmacy to widen access and to create some new categories, including high value ones," she says. She won't be drawn on what is in the Maxwellia pipeline, other than to say: "We've got about a dozen on the go. We are targeting six in the next few years that we will commercialise and then we've got a pipeline of others that are a work in progress. It's all about funding.
"We will tackle some major public health issues, enabling pharmacists to have a self care spec, so people aren't leaving their symptoms for so long they can't do anything about it. Using pharmacy for early intervention is really important; our next project is a manifestation of that, which is very exciting."
we are offering a choice to those women who want easy access and convenience – there's a value in that to those women who value their time
"I hope others will consider opportunities within their own portfolios and we need the regulator to be resourced properly to enable us to do this. It's great that they are looking at innovation pathways and revisiting processes, because there is a lot of potential.
"We've invented our process which enables us to deliver these projects in an ordered way. The key to that is a multidisciplinary team – clinical, regulatory, commercial all working in tandem at the same time. If we look to pharma, there is still a lack of capability; they're not geared to do them. They're often still organised around finding a switch that will be done globally, then they come to companies like us to help them with the process," she says.
This means you might get one big switch trickling out each year. "That's what galvanised me to get Maxwellia up and running," Anna says. "There's no reason it has to be one at a time. Why can't we do multiple and add some value and new categories? There's a safeness around going in a category that exists – there's a lot of antihistamines now, nasal sprays in a small and crowded market. For me, that's not innovation. We're creating new categories, taking that leap where nobody has gone before. And looking at how we can harness technology and information to tackle new things, so pharmacists can treat more people with more products for more conditions."
Anna believes things have changed because of her work to date. "We've had some successes," she says. "Pfizer has done really well with Nexium Control and Viagra Connect in terms of what it has achieved. It has made other companies think that switches can be successful. But that group has now been disbanded [the products were spun off into a merger with Mylan to create Viatris] because it didn't fit with the parent company's strategy.
"At Maxwellia, we see ourselves as a service," she says. "We can operate totally independently and choose the right molecules and the right product categories because we haven't got any ties."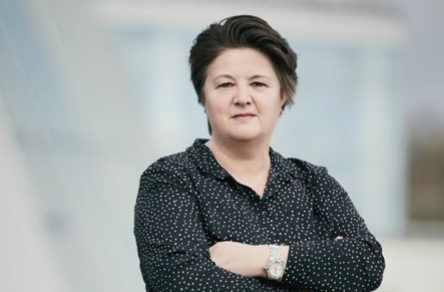 The hunt for a formula
While we're talking to an industry expert, there are some obvious questions to ask. Is there a magic formula for successful switching, for instance? "You have to start with a significant unmet need," Anna says. "But it's about managing expectations, creating awareness and doing it right. A switch might not work if you get it wrong with the pharmacists, or if you position it wrong, but every one is different and needs to be constructed in a way that gives the best chance of success. We're getting better at it.
"The reason why some switches don't work is that companies do one, and only one. You don't learn from only doing one. I've presided over maybe 30 or so now, right back to working as a buyer at Boots, pulling stuff like E45 and Oilatum out of the dispensary early in my career. I can cite Janssen in the 1980s, things like Imodium and Nizoral; Imodium still has an 80 per cent market share. The expertise we have now built, and the fact we are doing it over and over, means we get better at the regulatory part. We know what the MHRA wants and what works, and we can push back on things we know won't work.
"The pharmacy training – pharmacists know an awful lot, so it's really a refresh – is really important. Upskilling the pharmacist and reducing the anxiety is hard work. It takes years and we have the best brains in the industry working at this to make sure it happens, to provide pharmacists with the things they need so they are confident, can answer many more questions and even be bolder than in a GP surgery, where it's all about the prescription. This is why the Formula One analogy works for me. You can have the best car, but you get the wrong driver or put the wrong fuel in…
"This is top end innovation; hundreds of components go into making a switch and all of them have to be properly engineered. That's what we spend our time doing. Poring over it to make sure it is going to work in pharmacy, that pharmacists are going to like it and support us."
And how important is price to a switch? "It has to be affordable," Anna says. "We're offering choice and convenience. Our research shows that 44 per cent of women will be prepared to pay to get their Pills from the pharmacy." She adds: "I think this is another myth. There is a segment of the population who will buy their Pills and there's a larger segment who will continue to get our product from the NHS. All we are offering is a choice to those women who want easy access and convenience – there's a value in that to those women who value their time. The playing field is exactly that.
"Pharmacists need to understand the value they're giving to consumers. Therefore, with something like the Pill, they should take that little bit of time and attention, and the price needs to reflect that. They shouldn't be embarrassed about having to charge for things. Hair, nails, Deliveroo… the whole price thing needs to be put into context of where people choose to spend their money."
I wonder whether Anna has any messages for pharmacists contemplating how to make the most of innovative new switches. She doesn't miss a beat. "First of all, be confident in the fact that the product switched is perfectly regulated to enable them to do it. We're bringing new customers in, into new categories and we're trying to make their roles more meaningful in terms of people they can help.
"I would, however, like to see the language change around these kind of products. It's a new category. Just refresh yourselves on the drug, the repurposing of it, and get on with it. I think the term 'POM to P' is inflammatory and causes anxiety," she says, adding a sharp intake of breath for emphasis. "It's just a new pharmacy product."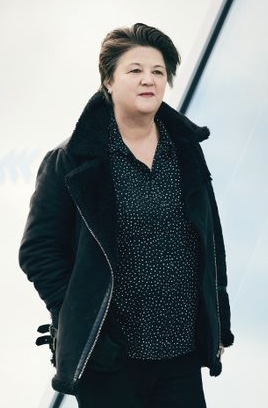 Tell us about a career highlight
Front page of The Daily Telegraph last week.
What gets you to work in the morning?
I just love what I do. I work all the time. It's a hobby.
Anything keep you awake at night?
Not having sufficient funding to do our job. We need investors to support us to make us happy.
Unrealised ambition?
Singer. I'm the only person that has ever sung Bachelor Boy accompanied by Bruce Welch, other than Cliff Richard. I was very fortunate to do it at a charity do. I have a talent that I've never used. It's sad. I will. I have this vision to put together a band, called The Switchers, that play live music at industry events. I'd love to do that.
Sponsored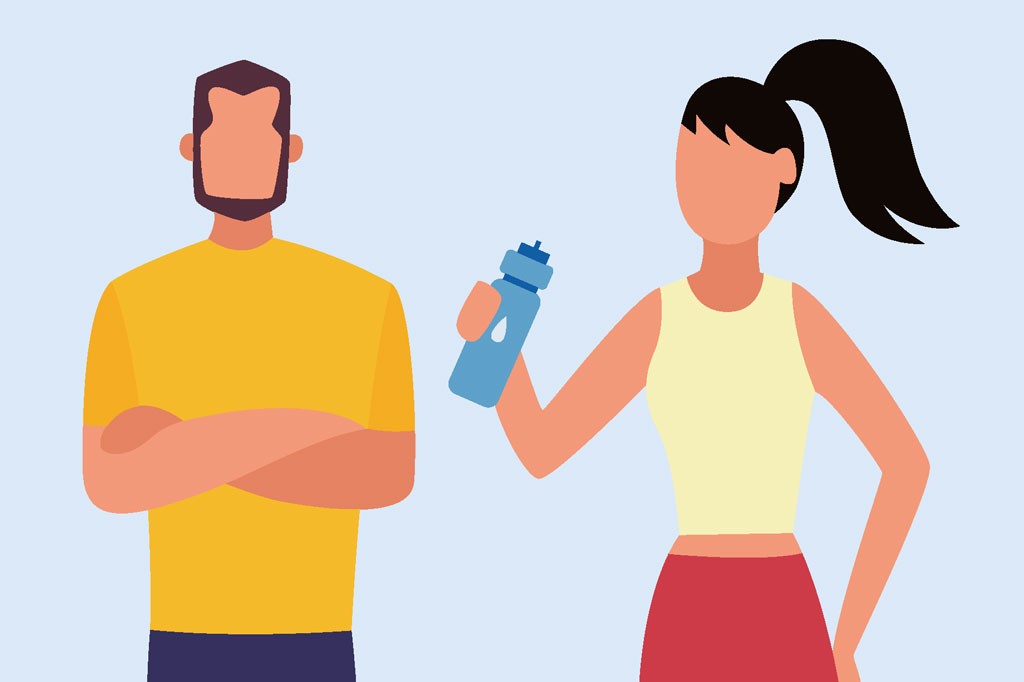 Sponsored Education
Understand the important role oral rehydration products play in helping prevent dehydration after illness
Sponsored Education
With research suggesting a possible link between COVID-19 and EPs, make sure you're confident discussing EPs and their treatment with customers
Record my learning outcomes