Views
Equality time

By Rob Darracott
The pandemic has had a significant impact on how consumers have accessed healthcare over the last two years, and may result in long-lasting change, says Anna Nightingale, vice-president, head of R&D, EMEA at GSK Consumer Healthcare, citing research completed for the company last year by Ipsos.
"65 per cent of consumers now say that they are going to take their healthcare into consideration in everyday decision-making," she says. "Covid has made us all more aware of our mortality, hasn't it? Take simple stuff, like washing hands. My children come home from school and they've had it drummed into them. But 48 per cent of consumers say they intend to visit pharmacies more often."
Anna says a number of trends that emerged or accelerated in the pandemic now look as though they may be permanent. "Consumers are looking for proactive solutions; they're not passive any more, particularly around maintaining health and wellness and, specifically, immunity. Nicholas Hall data showed a 25 per cent growth last year for immune-focused VMS [vitamins, minerals and supplements] subcategories. We have had a big step up and I think that may be lasting."
The growth in online shopping is obvious. "With all of us stuck at home for the best part of 18 months, people have been switching to e-commerce channels," says Anna. "Bricks and mortar pharmacies have moved into e-commerce, but we're also seeing pure play retailers like Amazon getting into pharmacy. The indications are that the shift to online shopping may be permanent.
"In terms of what this means for self care, about 77 per cent of consumers say they now understand the importance of managing their own healthcare – for their personal health, but also because they want to reduce the strain on the NHS. The pandemic has enabled a step change into self care that might have otherwise taken years. That's a good thing and hopefully a lasting one."
Anna believes that pharmacy is a keystone of self care. "Our data show that 48 per cent of people intend to visit the pharmacy more regularly," she says. "There's the inaccessibility of GP appointments and because people have not wanted to go out much, so they are making their one visit to the pharmacy cover lots of things. But we also know that only half of all Europeans self-medicate. Pharmacy is the most accessible healthcare facility across Europe, with 58 per cent of consumers living within five minutes of a community pharmacy; that's a fantastic resource."
GSK Consumer Healthcare has beefed up its support for community pharmacies. Last year, the company ran a number of training sessions and workshops on topics relevant to practice, such as dental hypersensitivity and gum health. "We need to continue that, not just when we have a new launch or a switch, but consistently," Anna says. "There is a fantastic resource in UK pharmacy and we are tapping into it more compared with some other European markets, but there is still more that we can do."
77 per cent of consumers say they now understand the importance of managing their own healthcare – for their personal health, but also because they want to reduce the strain on the NHS
A couple of months ago, the company hosted a global roundtable with the International Pharmaceutical Federation (FIP), bringing together stakeholders interested in pharmacy and self care to focus on what can be done to identify barriers standing in the way of expanding pharmacists' roles and identifying their unmet needs. Anna says GSK Consumer Healthcare was hoping for actionable policy rather than high level conclusions. The roundtable report has now been published (overleaf). More generally, the business works with external experts, including pharmacists, on a project by project basis, such as a switch or a launch.
The company's health partner hub is an online resource that includes education and training as well as resources aimed at patients that can be shared by health professionals.
Empowering consumers
Anna says that self care is about empowering consumers to manage their everyday health. "There's a scale, isn't there?" she says. "There's a lot that's proactive that consumers can completely manage on their own – for example, the wellness elements. But there are gaps in self-literacy – individuals' ability to obtain, process and act on information and to make decisions about their health.
"What is most beneficial to society is the broadest definition of self care. For some things, consumers are going to need some support, and that's where pharmacies come in. The average waiting time for a GP appointment in the UK is 13 days, and you've got your pharmacy five minutes away. Care should be holistic, and pharmacy is critical in that."
To illustrate her point, Anna offers experience from her own career; she was involved in the switches of both Viagra and Nexium while at Pfizer Consumer Health. "Viagra is a perfect example of a recent switch that has enabled consumers in the UK to engage in the healthcare system. It's driven men into the system, got them to engage earlier," she says. "There are indications, like erectile dysfunction, that do require liaison with the pharmacist, anything that is going to require an additional check, for example, so I don't think it's 'one size fits all'.
"The argument that won the day on Nexium GSL was the indication. If a consumer can self-treat heartburn by selecting an antacid or an alginate then offering a PPI shouldn't change that risk:benefit profile. There are some things where we want people to talk to their pharmacist, but pain, headache… We probably need to do more to raise the level of health literacy, but I don't think that means we need everything behind the counter."
Anna says occasions where people use a pharmacy as a first choice preference – in pregnancy or when they want a medicine for a child – are opportunities to build the case for pharmacy among the public. "What is it about those occasions and what can we do with that service the pharmacist is providing to make that a learned behaviour?"
She hopes the pandemic has created opportunities. "If pharmacies are providing quality advice, brilliant service and convenience, it would only be natural for consumers to keep coming back," she says.
From sales to R&D
A biochemist by training, Anna first visited a pharmacy as a medical sales rep in primary care for AstraZeneca, selling Nexium, Crestor and Symbicort. "The lab was really not for me," she says, "but that job gave me a fantastic introduction to the pharmaceutical industry."
After a couple of years on the road, Anna made what was, for a rep, an unusual move into regulatory affairs. "I think they were so shocked to hear from a sales rep they granted me a meeting," she says.
After some years covering prescription medicines in the UK with AZ, she made the move to Pfizer Consumer Healthcare for a European regulatory role, which is when she worked on the Nexium switch, working with the European Medicines Agency.
Anna also worked on the global Viagra switch (Michelle Riddalls, now chief executive of the consumer medicines industry body PAGB, was her counterpart on the UK side), before moving into R&D, leading the medical regulation and clinical team on switch for Pfizer, just before the 2019 merger of Pfizer and GSK's consumer health divisions. Anna then secured her current VP, head of R&D role, covering GSK Consumer Health's Europe, Middle East and Africa (EMEA) region, recently expanded to cover Latin America, and has responsibility for regulatory, medical and product development teams. "Self care has been a thread through my career," she says. "I've come at it from different angles, from regulation, from switch."
From her perspective in a more general R&D position, there are three key issues for the future – new product opportunities, widening access to medicines and the part the company can play in shaping the self care environment.
In terms of products, where are the gaps in what consumers need and what might they be looking for? "Probiotics is a really interesting area," Anna says, adding that she thinks current knowledge in the area is the tip of the iceberg. "Consumers are really interested in personalised solutions for stress, mental acuity, energy, gut health and immunity definitely. Where do probiotics fit into that? There is research that shows that specific probiotics could help with anxiety, depression, and so on. The link between mind and body and gut health is emerging science and is really interesting."
The company has had probiotic launches in China and in Italy under the Centrum brand, but Anna won't be drawn on whether we will see a move into this area in the UK. "I'm saying it's an area of interest."
the most effective health intervention policies require partnership locally, with local councils, communities, pharmacies and so on
GSK Consumer Health have launched a larger, 28-tablet Nexium pack, however – a pharmacy only medicine. "This is an important offering for Nexium, and we had an interesting discussion with the European Medicines Agency around decoupling pack size from maximum treatment duration," says Anna. "We believe consumers understand the maximum treatment duration is 14 days; having a larger pack size won't mean that they take more over a two-week period.
"We are saying you can have a conversation with a pharmacist and get a larger pack. I think it would be good to start a conversation with pharmacy about whether we are making the most of that and are there other opportunities. We are always looking at faster, longer, stronger. What are the unmet needs in our pain portfolio, in our respiratory portfolio?"
As for broadening access, are there other indications that could transfer to self care, perhaps through an Rx to OTC switch? I ask whether we are any closer to a major switch in respiratory. "Unfortunately, I'm not able to say anything about what might be in our switch portfolio," Anna says, "but I can say that switch is a really important lever for us and for self care."
Advocating for policy changes, regulatory changes and supporting improvements in health literacy are all part of creating a favourable environment for self care. Anna sees the company's interest in improving health literacy as crucial to trying to reduce health inequalities. "According to recent reports, the pandemic has widened the gap," she says. "But there has been a lack of prioritisation in tackling health inequalities for decades.
"There's a lot of evidence that shows the most effective health intervention policies require partnership locally, with local councils, communities, pharmacies and so on. Health inequality is a very broad issue, and we know there are significant gaps."
In 2019, GSK Consumer Health commissioned Vintura Consulting to look at the health and economic benefits of self care. "It's European data, but I'd imagine the UK would be broadly similar," Anna says. "80 per cent of people accept it is their responsibility to manage their own health, but only two in 10 feel very confident in doing that, and 47 per cent of adult Europeans have a limited level of health literacy.
"In terms of what we can do, we can ensure we have accurate, consistent, consumer-friendly information. What the pandemic has shown us is that people go to all sorts of places for their information, so we need to be where consumers are, with accurate and consistent messaging, trusted information based in science, and that includes on social media.
"We need to help pharmacists by giving them the right tools and training, and finally, with policymakers, are they really aware of the importance of self care? Can we have self care integrated into national healthcare planning? I'm not sure it is at the moment. Only three per cent of our healthcare budget is spent on prevention, but we know that self care and prevention go hand in hand."
Anna believes there are encouraging signs of interest in health literacy as something that needs to be improved, but communication needs to improve. "No one group, not industry, not pharmacy is going to manage it on their own. We are going to need partnerships," she says.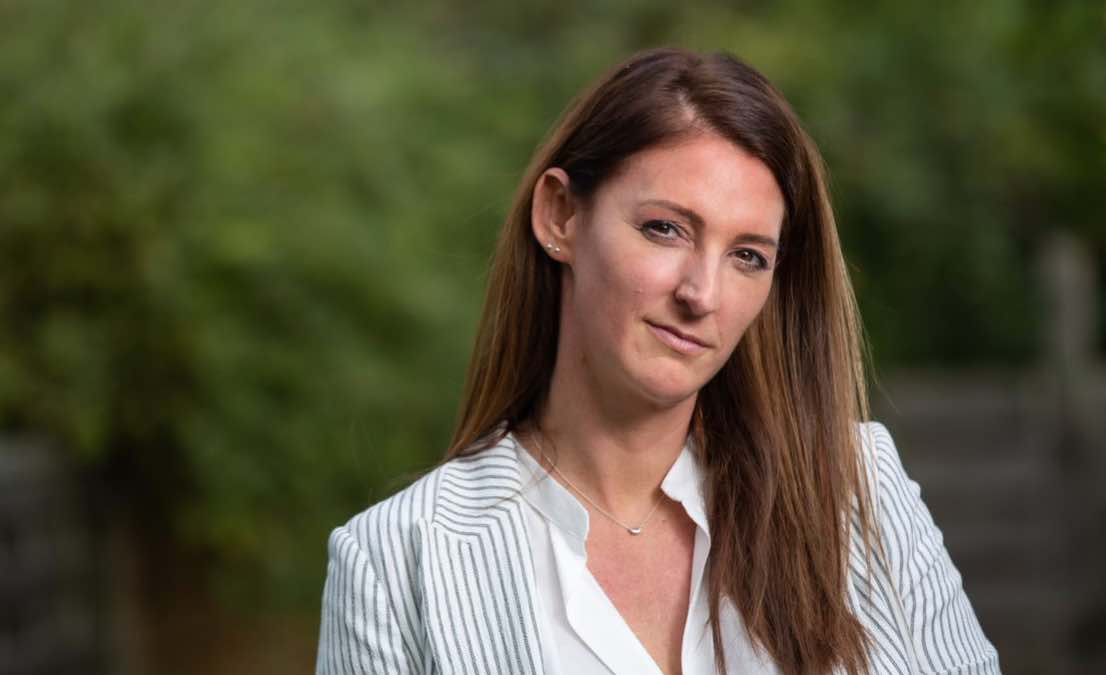 Three year programme aims to help pharmacy improve the public's health
GSK Consumer Healthcare's new report Standing with Pharmacists in the Age of Self-Care is the launch platform for a three-year programme of practical support and advocacy for the pharmacy profession.
The report summarises findings from a virtual roundtable hosted in collaboration with the International Pharmaceutical Federation (FIP) earlier this year. Attendees, including pharmacy representatives from six continents and the broader self care communities, identified six barriers that can prevent pharmacists from fulfilling their critical role. These are: workload; remuneration; limited education on disease prevention; public misconceptions of pharmacists' expertise; integration challenges within the wider healthcare system, and support for identifying and addressing low health literacy among consumers.
The company's three-year programme will offer pharmacists support tools and training to help them address those barriers. In year one (2021-22), the focus will be on mental health and wellbeing support for pharmacy teams, and the development of behavioural change tools and guidance for pharmacists on conducting self care conversations. Year two (2022-23) will aim to help pharmacists manage their workloads and wellbeing through the development of patient information and diagnostic tools, while year three (2023-24) will target public awareness of the role of pharmacists in self care, working with pharmacists to develop resources that improve health literacy, including public awareness initiatives and community health tracking. Advocacy supporting policy and regulatory change, designed to tackle the six barriers, will run across the three years.
"As the global healthcare system continues to evolve, self care is expected to have an increasing role in treating certain minor ailments, and pharmacists can lead the 'self-care revolution'," said Lars-Åke Söderlund, FIP vice-president. "There's no going back in community pharmacy. Our focus should be on moving forward towards the new normal."
"Pharmacists remain under-utilised, despite being the most widely distributed health resource in Europe," said Tess Player, GSK Consumer Healthcare's global head of expert & influencer marketing. "We are committed to supporting the global pharmacy community in building health literacy and providing expert care." The full report, which includes case study material from Sweden, the UK and Canada, can be found here.
Sponsored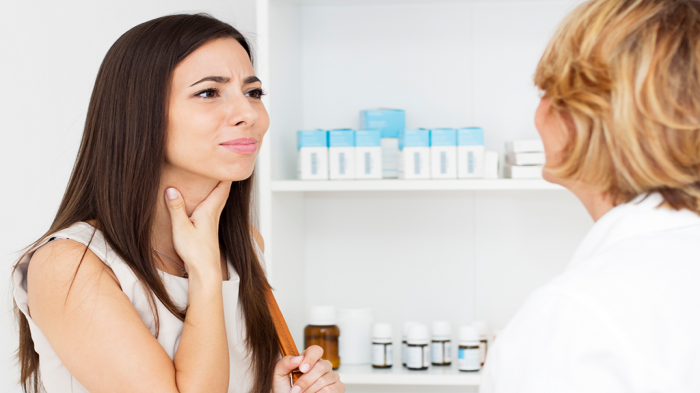 Sponsored Education
This module will help you to understand and educate customers about the risks of antibiotic resistance, and recommend products to help them effectively manage their sore throat symptoms.
Sponsored Education
This module highlights a new opportunity to treat heartburn and reflux in the pharmacy with Omeprazole 20mg, which is newly available for customers to purchase OTC.
Record my learning outcomes