A mentor could help you achieve your goals
Views
A mentor could help you achieve your goals
By Mital Thakrar
No matter what role you play, mentoring is a very powerful tool that can help to unlock and maximise your potential, support your personal development and help you to improve your performance at work.
Mentoring supports individuals to manage their own learning and take ownership of their development. It will help you improve and enhance your confidence in the role you play within a business or organisation.
As a pharmacist, I believe it is incredibly important to mentor those around me, and also to seek mentorship from senior leaders to support me in adding value to my role. Encouragement and confidence can provide essential fuel for development and motivate you to exceed your own expectations.
In the eight years that I have practised as a pharmacist, I have benefitted from mentoring which has helped me progress in my career, realise my skills and focus on areas of personal development to improve my performance. My mentors (they know who they are) have been honest and patient with me, challenging me and providing the motivation for me to realise my full potential.
For me, mentorship focuses on two things: firstly, inspiring possibilities and secondly, igniting personalities. The mentor can spark conversations that focus on what the possible is and then unlock the tools to achieve that. Having an open mindset, being ready to take feedback and to develop are all essential in getting the most out of conversations with a mentor.
As well as realising your potential, it is very important to know your purpose. One of my mentors focused heavily on this, and I found that when I was aligned to my purpose, I could understand my path to development. The saying "Only when you know exactly where it is you are going can you plot a path to getting there" springs to mind. This is true. When you have your purpose at the forefront of your mind, you will know exactly what you need to do to get there. To begin to explore your why and your purpose, Simon Sinek's Start with Why is a brilliant read.
Having an individual or a small number of people who will talk to you, without judgement, as a sounding board, is a very important tool for development. It will provide new ideas and alternative ways of thinking, but can also be an opportunity to explore multiple ways of doing something. An individual can have one or more mentors, but the focus should always be on the quality rather than the quantity.
Turn the tables
A meaningful conversation can be resourceful, thought provoking and inspiring. The same is true when you, as a pharmacy leader, are mentoring others. When mentoring those around me, I find these tools useful:
1. The Five Whys: Asking 'why' five times in succession allows you to uncover and look deeper into problems. It's often used in root cause analysis
2. The Six Thinking Hats: this role playing approach considers how a given scenario would play out from a range of different perspectives. It can be modified in an organisational context to see how a scenario might play out from the perspective of different business functions. I find this approach very useful as it allows me to consider how my actions would affect different stakeholders within an organisation.
Both tools provoke different thinking, but most importantly, they spur conversations that can bring about a better understanding of situations. This style of mentoring has enabled me to see how much a decision could directly or indirectly affect different aspects of the business.
Self-development is a very important ongoing process. It is essential that alongside your purpose, you develop your vision. Within the pharmacy, consider what type of leader you want to be, or what type of pharmacist you would like to be.
Then consider: what do you need to do to achieve this? What skills or development do you need to ensure that you can achieve your vision? This is where a great conversation with a mentor could support you in your journey. Or, of course, your mentor may challenge you so that you take an alternative approach.
For colleagues you manage, the questions are the same. Understanding the individual visions of your team allows you to support their development and help them unlock their potential. As their mentor, you might see an alternative approach and inspire your mentee to think differently, adding even more value.
So, think about stepping outside your comfort zone. Set out your purpose, vision and goals, and seek a mentor to support you on your journey to success.
Mital Thakrar is a community pharmacist
Sponsored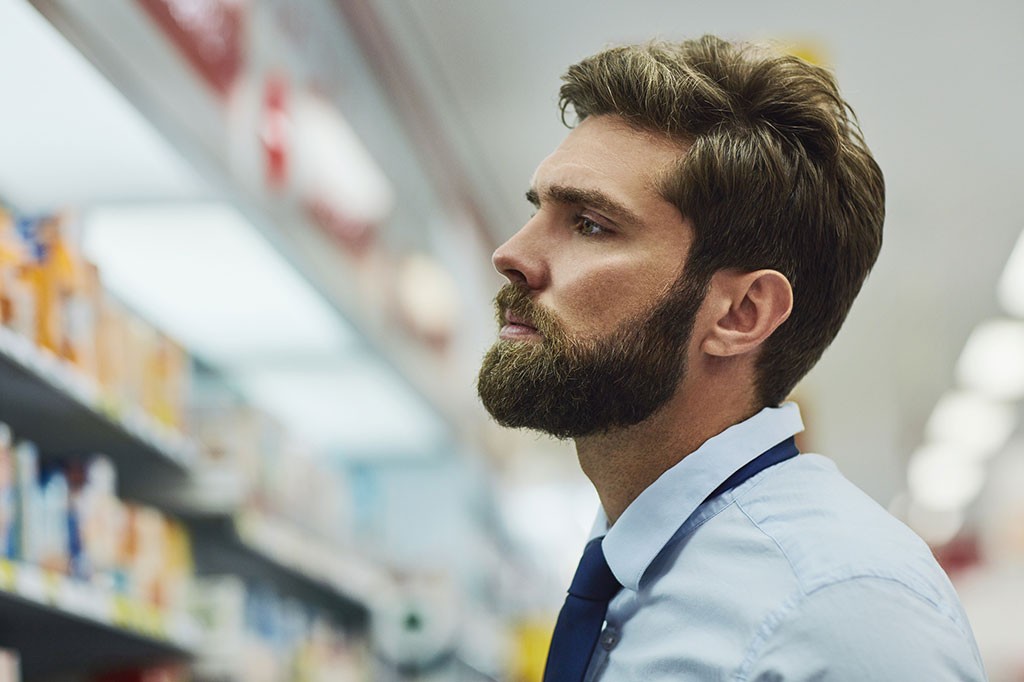 Sponsored Education
Get back to basics on the causes and impact of erection problems so you can confidently support your male customers
Sponsored Education
Identify the 5 key elements to address in your dry skin consultations
Record my learning outcomes