A new rhythm for Rowlands
Views
A new rhythm for Rowlands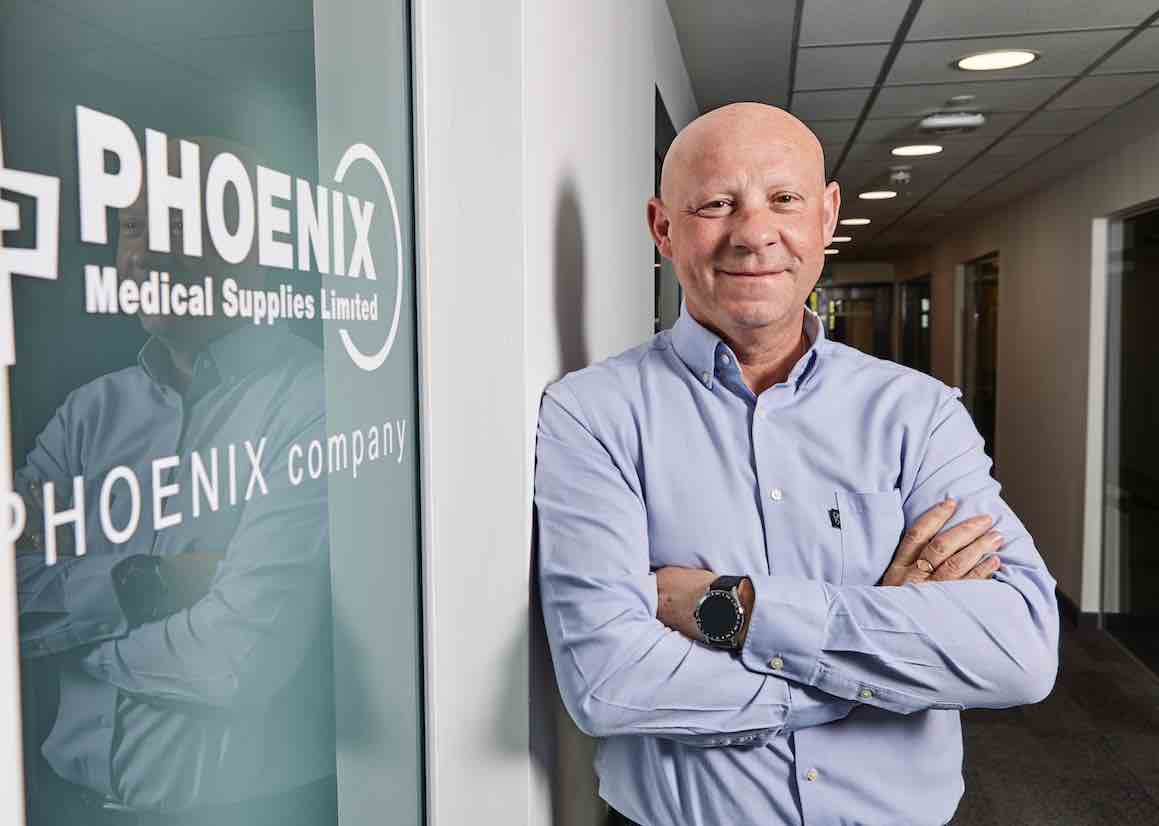 Mark Bather learned the lessons of a life in retail over 26 years working his way from the bottom to the top at Tesco. He then ran the retail estates for Telefonica O2 and Tui Travel before a health scare prompted a readjustment and time with his family. Then, he tells Rob Darracott, he got a call from Phoenix UK Group managing director Steve Anderson…
"Steve specifically wanted a retailer to help fix what at the time was a business with some challenges, and even though I didn't know anything about the industry, the story I got from Steve was so compelling I wanted to do the job," Mark Bather says. "I thought I could bring completely different and new thinking, and I think it's fair to say that I spent my first nine months here bringing a lot of my Tesco background to the business in terms of routine, rigour and structure. Just trying to get a base set was incredibly exciting.
"Stuff I'd learned through my career enabled me to do that, while moving up the learning curve in a complex business like pharmacy. To the great credit of our team, everybody bought into it and supported me, so it's now something that happened in the past rather than will dominate the future."
As we talk, Mark returns a number of times to something he brought from Tesco – the idea that businesses have a rhythm, a beat which governs key processes, that keeps a team on track. Over the course of an hour, he applies the concept to quarterly performance reviews, regional leader store visit cycles, pharmacy vaccination services and his communications with Rowlands branches during the pandemic.
"The year has seen change on many levels," he says. "I genuinely don't think people will ever really understand how difficult it was for pharmacy teams through the pandemic. Our branches opened every day. We opened Bank Holidays at the drop of a hat, on request. I had one young lady walk three miles through snow to open a branch.
"I have huge admiration for what they did. Pharmacy was the last outpost open. GP surgeries operating on appointments only systems pushed patients into community pharmacy because it was the only place to go. The teams in the branches took a bit of grief in the early days from patients frustrated by having to queue or having to wear a mask, but we all ended up having to do it."
He says the confusion in the early days made things harder as the Government and the NHS learned about the virus and its transmission, but Rowlands found a rhythm that worked. "At one point," he says, "we were a control tower on four calls a day – getting information in, working with Margaret MacRury, our chief superintendent, on what the rules were, and disseminating information out.
You don't have to be present to be present, but we have a much broader presence in our branches. I think that's a positive.
"As an industry, we adapted really quickly. We put up sneeze screens, made places Covid-secure. When others were coming back into that kind of environment, we'd been trading in it for three months. Like the supermarket industry, we just got on with it. At our retail conference this week, I'll be saying a personal thank you to the team for an incredible endeavour. We lost people to the disease, our friends and families were impacted by it, we had people off on the critical and vulnerable list. It was brutally tough."
Mark says you have to take some positives out of the shared experience of a very challenging time. "It's galvanised a spirit," he says. "Our 20 (now 19) regional leaders found ways to support the branches – remote visits, Zoom, personal calls, social media like WhatsApp. Travel has become less important. You don't have to be present to be present, but we have a much broader presence in our branches. I think that's a positive. The other positive, I hope, is that our customers and our patients recognised that we remained open to serve them. I think our customers believe we are an integral part of the NHS – they clapped for us, wrote letters, branches were given rainbows drawn by children."
He says getting out and speaking to the Rowlands team is the best bit of the job: "There's nothing better; it's what I've grown up with. It's the bit I miss when we're in the boardroom."
Mark lives in Leighton Buzzard in Bedfordshire, but spends two or three days a week at the Rowlands Runcorn head office. The rest of each week, he spends in branches. "Last week, I was in Liverpool, Poole, Redditch. I'll spend a day with the regional leader, their agenda, their stores list.
"I don't just want to see the shiny new pins, so I'll say 'take me to what you think needs some help'. I make unannounced visits – not to catch people out, but to see things in the raw. All I do is talk to the team and the last question I ask every time is 'what can I take away to make your life easier?' They always have a view, which I love."
He'll do a maximum of four visits a day – each lasting an hour to an hour and a half. The normal rhythm for regional leaders is two visits a day. "I need them to spend four good hours a month in a branch with the manager to understand it," explains Mark. "I my view, baby kissing and hand shaking, just being seen: not good.
"My job is relatively straightforward. It's to represent retail in the boardroom, to win the case for retail to get investment, and I can do that much better if I understand it."
A retailer's career
"I wanted to be a professional footballer when I left school," Mark tells me. " I'd been playing at a level, thought I would make it, then had
a serious knee injury and never played again. Like many young lads, I needed to get a job, so I started mopping the floors at the Co-op.
I mopped from six till nine, worked on the deli counter from nine till six, went home for some tea and came back and worked on a twilight from 10 till 12. That was it, I did it every day. I loved it."
His long association with Tesco started in 1988. He says he was there during a "golden period", when Tesco was the clear leader in the sector. "I thought I would be in a Tesco for my whole career," he says. "I spent 26 years there. I love the business. It's a brilliant retail company. Working for Tesco teaches you life lessons as well as retail lessons. What it taught me about business was if you work really hard then you can get the rewards."
Over those 26 years, Mark worked his way up to running one of Tesco's biggest regions and was "lucky enough" to be in board meetings. "I was a customer service director for a couple of years – a fantastic time – and then out the blue, 14 of us were made redundant on the same day and I never went back. I was absolutely heartbroken, but it was the best thing to happen to me, if I'm honest. I got the chance to take six months out, then I was approached to run the Telefonica O2 UK retail business of 600 stores. Running big retail estates was what I had had a really good grounding in at Tesco."
Two years of new store development later and, during an unsettling period thanks to a possible takeover, Mark jumped ship when asked by Tui Travel to run its travel agency estate. Then he was forced to readjust.
"I was diagnosed with prostate cancer and needed to take time to go through my treatment," he says. "I could have gone back to Tui, but I took six months out to be with the family. If I'm really truthful, I had no intention of going back to work again – I was relatively comfortable, but then I had a call to come and have a chat with Steve."
Pandemic notwithstanding, Mark says that even in his short time in pharmacy, there's been a lot of change. "Everybody, including independents, has had to take a very pragmatic view about long-term profitability. Ten years ago, the business was able to manage the prescription volume to make money; the five-year fixed funding model means you have to be more efficient each year to stand still.
All I do is talk to the team and the last question I ask every time is 'what can I take away to make your life easier?
"It's shown that some branches have been carried by the big players for a period of time because, on the whole, that made sense. We now look at every branch in splendid isolation. You can look at a city or town, see that the dynamic has changed and where you perhaps had seven branches, five now makes sense. You can see that being done by Lloyds, by Boots, by Well.
Mark says Rowlands instituted a new portfolio strategy before the pandemic "because we didn't have one". As a result, he thinks the shape of the company's estate will continue to change, driven by what he calls merge/close/dispose. "I think stores will continue to consolidate," he says. "Merge and close is a good option for businesses where it's realistic – it's been very successful for us in the last year – and as long as you provide continuity in the community. You've got to make the right choices. If you end up pushing customers away because the distances become too far then you'll lose out in the long term."
This strategy has seen Rowlands portfolio of pharmacies, which totalled 506 for many years, shrink slightly to stand at 474, predominantly in England, but with 41 pharmacies in Scotland and 60 in Wales. Mark says a drive to be relevant means considering opportunities to add too. "It's certainly not a 'sell and get out' mentality from the Phoenix board for Rowlands. We recently acquired a Lloyds store in Garston that made perfect sense for us – I was there about three weeks ago visiting the team. We're approached by businesses probably monthly to look at their portfolio.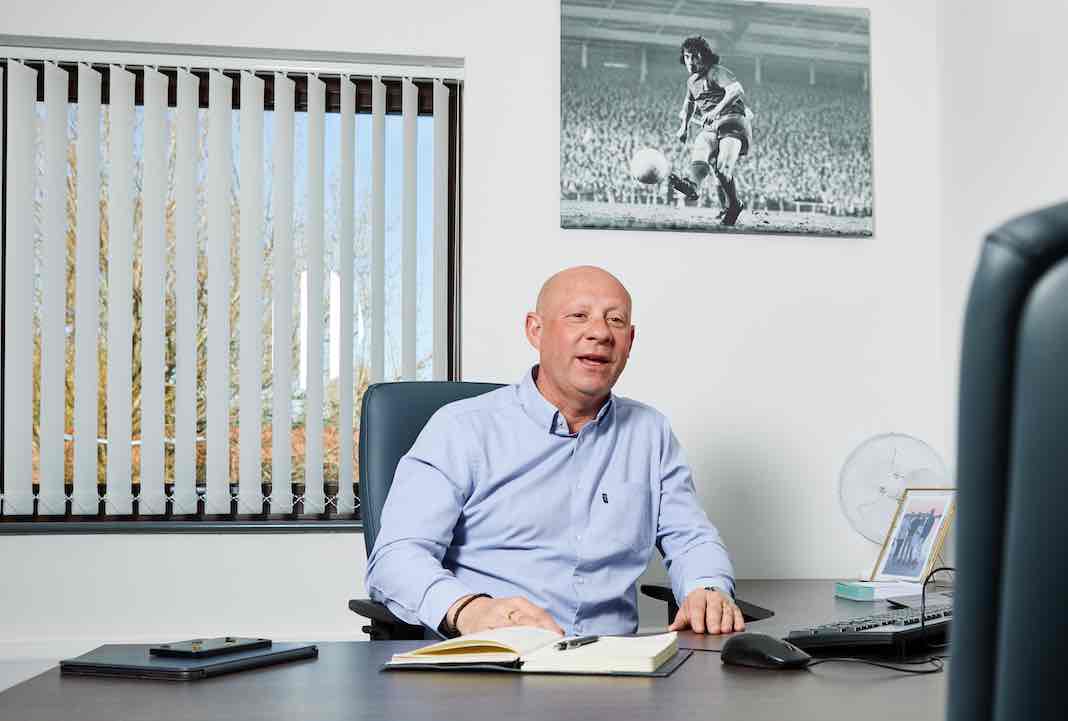 "We have a really structured portfolio review on a monthly basis. John Devlin, who joined us two years ago in property, will bring recommendations. We review them as a UK board before we make any choices. In these types of things, you need regular rhythm and we now have exactly that. We review the estate based on quarterly performance. We then understand what opportunities are there for us to manage. At Tesco, you'd always be looking to where you were undergunned, so where we are not well represented is an opportunity to buy or extend our estate."
Looking forward, it's not surprising to hear Mark say that Rowlands' priorities for 2021 are governed to a large extent by the success or otherwise of the Government's Covid roadmap to the end of June. "I hope GP surgeries get back to their normal rhythm," he says. "It's quite harrowing to visit a pharmacy connected to a surgery where the surgery is effectively in lockdown and the pharmacy is trying to trade. I was down in Poole and you've got five surgeries, two are closed, three are open. Getting back to normal would be the start point.
"Our priorities haven't changed. We've had an ambition for the last two years to create a 'bricks and clicks' pharmacy. Our acquisition of Co-op Health [a prescription ordering mobile app] side by side with our incredibly important retail estate gives customers what they're looking for – trust and integration in High Street pharmacy and the convenience of an online option where appropriate."
As a group, Phoenix has already invested in two forms of automation. Its MediPAC automated pharmacy system for repeat dispensing opened in 2019, while its NuPAC pouch dispensing facility for long-term care was established as part of the Rowlands estate two years earlier. "From a Rowlands perspective, offsite dispensing was one of our biggest assets through the pandemic. We're live in the whole estate for MediPAC – we put 50 per cent of all our volume through it and we're also now live in 310 stores across the UK for NuPAC. Following a full and formal review in the last six months of last year, I was able to restructure retail on the back of those two assets.
"We made a number of FTE reductions, but that wasn't the primary driver – we had something like 33 roles in Rowlands from acquisitions where we now have six, but we've got real clarity now on how we move forward. I want my pharmacist team doing pharmacy work. Let's get the automation done off site and free up time to do more consultations and more services
in branches.
"And we're refreshing our estate with a new brand look and feel, which has gone down really well with customers and staff. At a time when making money is incredibly difficult, we're fortunate the Phoenix German board can see the long-term benefit of community pharmacy." Among the casualties of the rebrand was the Rowlands owl character, which Mark says was "of its time". The new look and feel is, he says, "very traditional – we want to be relevant on the high street, clean and bright." Some 27 pharmacies were refreshed in 2020; there are plans for a further 55 this year.
It's quite harrowing to visit a pharmacy connected to a surgery where the surgery is effectively in lockdown and the pharmacy is trying to trade
The company has had limited involvement in delivering Covid vaccinations to date, but Mark suggests that could change, depending on the long-term outlook for jabs. "In the early applications, scale was the challenge," he says. "You had to do 1,000 a week, with two door entry/exit, which didn't suit our community pharmacy shells. Our teams wanted to do it, but you can only play where you are able to play.
"We did open our first hub in Prestatyn last month [March], and we will continue to apply for those kind of opportunities where we can. With people talking about a booster in September/October, that's where we can plan a role. It won't be quite as simple as a flu jab, but I think it will become a service we offer as part of our DNA; it will come with the rhythm of the flu jab – we will all just know it's Covid time."
The company's priorities have to be delivered against the backdrop of an "incredibly challenging" time for the sector. "This period has been tough," says Mark. "With best intention, we've done everything I think we need to do to deliver on government expectation, and it's cost a lot of money – often hidden costs like sickness absence – to get through the last year.
"I remember government ministers saying funding would be 'whatever it takes', yet while there's light at the end of the pandemic tunnel, we're talking about how we pay back an advance on funding which could cripple some businesses. Depending on how it goes, that discussion could have a massive impact on long-term viability. Recent reports suggest 70 per cent of pharmacies will be under water in the next couple of years. If we're asked to pay back the advance, it will stop investment in the retail estate, stop me investing in off site dispensing, stop me investing in our people."
He says he's had face to face dialogue in the last year with health secretary Matt Hancock, and had been in a call the previous week with Lord Bethell, junior minister in the Department of Health and Social Care, talking about how pharmacy and government could work together. He pays tribute to PSNC chief executive Simon Dukes for his advocacy on behalf of pharmacy. "We're making the case and I think it gets heard," he says. "But then what comes back doesn't seem to acknowledge the discussion, if I'm honest. Perhaps it gets held up in the Treasury, but the funding model is the thing that will cripple the industry without significant change."
The next real ambition
"In my personal view, it needs root and branch review before we agree whatever we do next. If the Government has a plan to move to more service-led pharmacy – which is great – you need to be able to upskill the team. Services take more time, they are more complex to administer, and you need to change the priorities because this business has been all about scripts for the last 30 years."
Mark is talking about England, principally. "I think the devolved nations are in tune with pharmacy and work alongside us – we saw that through the clear, concise communication on time to fact and cost during the pandemic. Harry [McQuillan, Community Pharmacy Scotland's chief executive] has done a brilliant job, being clear and engaging everybody. Then we end up with a reward for every member of the pharmacy team in recognition of the job done, and the same in Wales. In England, we're debating how much we owe."
We are beholden to referral, so it's a scheme we have no control over and can't budget for
I wonder what Mark thinks of the possibility highlighted in the recent White Paper that we could end up with 42 different systems in England based on local integrated care systems. He is not convinced. "As soon as you bring in ambiguity, it takes more to keep track of what you are supposed to be planning for and what you need to administer," he says. "The Quality Payment Scheme is a great example. It's a good scheme and I admire the ambition, but it's an incredibly complex scheme to administer."
He says the focus of the scheme should be on benefits for customers rather than making sure one form of funding is replaced with another. "The 111 referral scheme is the same," he says. "We are beholden to referral, so it's a scheme we have no control over and can't budget for. One month, I may get 100 referrals and the following month I may get 1,000. We have a push referral scheme and we're just registered as an output.
"How the GP, 111 and hospital referrals hang together needs a real review. It's been talked about from an NHS perspective as a real positive and some of the numbers bandied about seem big. But in the grand scheme of things, 100,000 across 11,500 pharmacies… Pharmacy First in Scotland is working really well; customers understand and like the service, and we can provide it with confidence."
Mark says he has some sympathies for the progress of the NHS111 and GP Community Pharmacist Consultation Service, given that the launch was impacted by the pandemic, so pharmacy has not been able to get behind it as it might. "Effectively, for 12 months, we've not been able to do any services in a branch because of social distancing – you can't use the consultation room and so on – which means a huge part of the contract has not been able to be fulfilled, but we do need to think about what we want it to do for the next two years."
Personally, he's more ambitious. "We want to be right in the mix of what's best for the community," Mark says. "We could do heart health, we could help with diabetes, we could help with mental health awareness, but all are currently unfunded models. We can be a partner for better community working and take some of the strain out there.
"Pharmacy could add real value to what should be on the agenda. There's a real ambition to work together as a pharmacy industry because it would be great for the community. But if we make it more complicated, we will lose the point of what we're trying to do, which is just to help NHS customers locally. I think we could help shape a better agenda; whether we've got the right answer collectively, I don't know, but we need to continue the collaboration to try and do it better. And I'd like to feel we're a really clear partner in an integrated plan."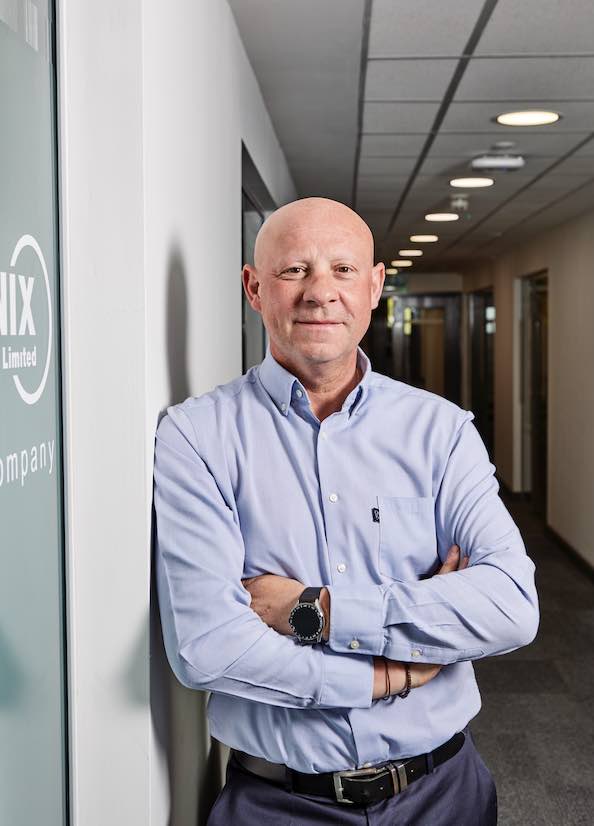 Tell us about a career highlight
When I joined Rowlands, I joined an industry I knew very little about. I took a role to try and help the business, and I was appointed to the board six months later to run the UK as the managing director for retail. I'm incredibly proud of that. When you're the boss, people think it's about you, but I am surrounded by a really good group of people, and I've been delighted by the way the business has got behind me. The German board, the UK boards, my team and the teams in branches – everybody's up for change. And then I met a lady in Liverpool last week who had just completed 50 years with the business. I thought I had a good career at 26 years in Tesco, but 50 years in one pharmacy – that inspires me to keep going. The loyalty of our team, people who just want to do a great job, is exceptional.
Do you have a personal ambition?
Workwise there's always stuff you want to do, but in September a friend and I are going to ride from Land's End to John O'Groats. I had my right knee replaced last January, so riding 1,150 miles will be fantastic fun. We were supposed to climb Alpe D'Huez [one of the most challenging climbs on the Tour de France] and I wasn't able to do it because I was poorly. The guy I'm riding with said we'd do this instead when I was fit and well.
What does a normal day look like?
When I'm up here [at Rowlands' head office in Runcorn], I stay in a local B&B. I'm up at 5.30, in the office for 7am. Back to back meetings from Monday to Wednesday. I often go home on Wednesday evening and then travel the UK, wherever I happen to be visiting branches. So, I'm often up by 4.30- 5am – it's always early starts. The weekend is just dog walking and cycling, 100-150 miles.
What gets you up in the morning?
My dad said to me 45 years ago "you don't get owt for nowt. Get yourself up and earn it." That has stuck with me as a work ethic. If you're not prepared to put the graft in, you don't deserve it. It's not a monetary thing – it's the personal reward of being in a job. I genuinely really enjoy working hard. The right values when you are young take you right through your career. That's thanks to my dad.
What keeps you awake at night?
Worrying for me is wasted time. You solve today's problems and then you worry about tomorrow's tomorrow. My only worry at the minute is whether or not I make it out of Cornwall in September.
Sponsored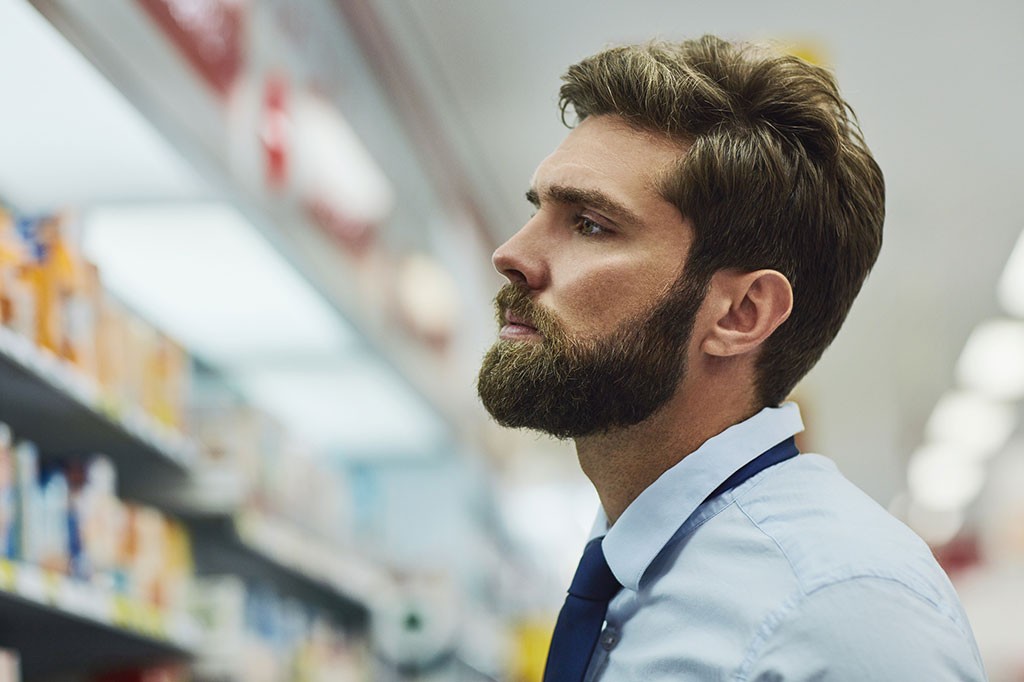 Sponsored Education
Get back to basics on the causes and impact of erection problems so you can confidently support your male customers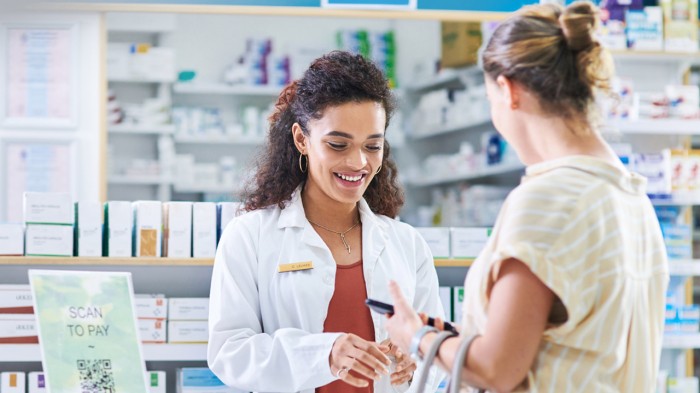 Sponsored Education
Refresh your knowledge on managing mild to moderate pain and understand when a combination product can help.
Record my learning outcomes