Pharmacies in Scotland to offer bridging contraception service
News
Pharmacies in Scotland to offer bridging contraception service
Community pharmacies in Scotland will be able to provide a three-month supply of desogestrel as bridging contraception following a patient consultation from November 9 this year.
A circular from chief pharmaceutical officer Alison Strath yesterday revealed that the community pharmacy Public Health Service will soon be updated to include the provision of bridging contraception to women who require a short term supply of birth control until they can access their GP or sexual health service.
The service is aimed at widening access to contraception and preventing unwanted pregnancies among clients aged over 13 and below 55. First announced in April, it was initially slated to launch in July before being pushed back.
Under the terms of the service, a three-month supply comprising 84 desogestrel tablets can be provided following an EHC consultation, or as a standalone temporary supply where EHC is not requested.
According to the service specification, contractors must be able to provide the service to "an acceptable level of privacy" on the pharmacy premises, although consultations may be carried out via telephone or NHS Near Me in some circumstances.
The service specification states that pharmacists providing the service are "responsible for ensuring that the service is welcoming, user-friendly, non judgemental, person-centred and confidential".
They are required to use their professional judgement to consider and act on any suspected child protection issues, and should ensure that clients are signposted to further information sources where appropriate.
Those who choose not to supply desogestrel on religious or moral grounds "must treat the matter sensitively and they are required to advise the client on an alternative local source of supply".
Contractors will be paid £30 for every bridging contraception consultation undertaken by a pharmacist.
Before providing the service, pharmacists are required to complete an e-learning module from NHS Education Scotland, which will also offer a service in the webinar on Monday October 4.
Sponsored
Sponsored Education
Safely recommend the most effective laxative for every customer with constipation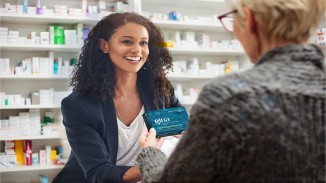 Sponsored Education
Use this complete training programme to update your knowledge on the POM to P switch of Gina, and learn how to help women with postmenopausal vaginal atrophy
Record my learning outcomes