New health secretary makes early visit to community pharmacy
News
New health secretary makes early visit to community pharmacy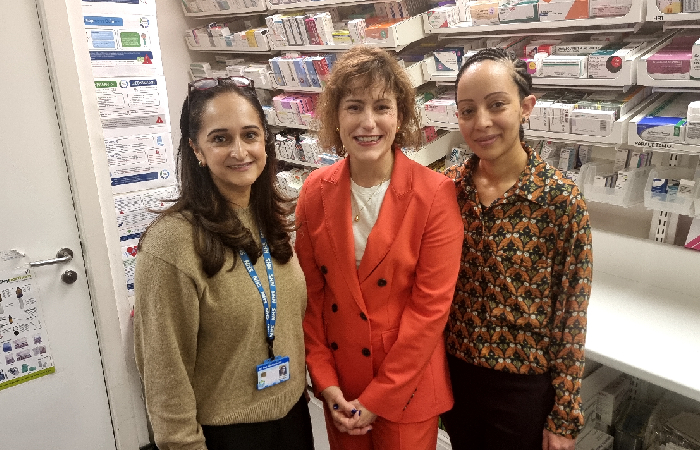 The recently appointed Secretary of State for Health and Social Care, Victoria Atkins MP, visited NPA board member Sukhi Basra (left) at CliniChem pharmacy in central London on Thursday.
It was one of Ms Atkins' first appointments since being promoted in the Cabinet reshuffle earlier this week, said the NPA.
The minister met with staff and patients to learn about the range of clinical services on offer and to discuss the evolving role of the community pharmacy sector.
"It is always a pleasure to welcome politicians and officials into my pharmacy, because I am extremely proud of what we do here for our local community and I get to describe the fantastic work of pharmacy teams across the whole country," said Ms Basra. "This was a great opportunity to brief the health secretary on latest developments, including Pharmacy First."
NPA members have also recently hosted shadow health secretary Wes Streeting and shadow pharmacy minister Preet Kaur Gill.