Stretched but bouncing back
Insight
Stretched but bouncing back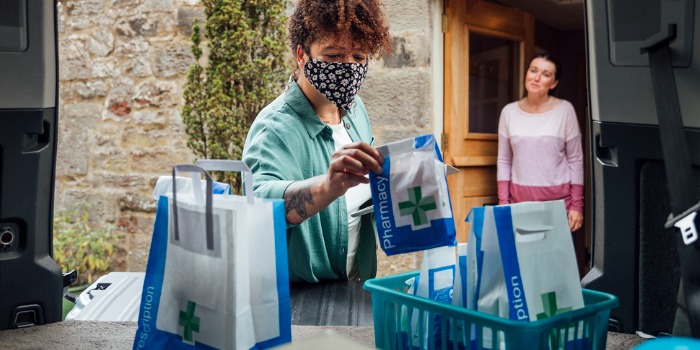 A recent report by independent health think tank The Nuffield Trust found that although there had not been a widespread jump in medicines shortages of the type feared pre-Brexit, the end of some short-term allowances protecting supply chains and price control systems could cause problems.
The report says the NHS, government and industry "largely succeeded" in overcoming the first round of post-Brexit medicines supply challenges with minimal implications for patients, despite the introduction of customs controls and transport requirements on 1 January 2021 having "exactly the effect that was feared on supplies from the EU". However, it warns that "continued success will not come for free".
Fine… for now
There are always some shortages in the supply chain – that's its nature – but Leslie Galloway, chairman of the Ethical Medicines Industry Group, says: "Shortages of branded medicines tend to be global in nature and due to upstream supply challenges." He believes shortages are, broadly speaking, no worse than pre-Brexit, "as the EU-UK Trade and Cooperation Agreement ensures unrestricted supply".
Martin Sawer, executive director of the Healthcare Distribution Association (HDA UK), agrees that there are no discernible availability problems in the supply chain, and says this is a rosier picture than at the start of the year.
In January, there was a supply issue with 63 generic medicines, representing nearly 2 per cent of the total licensed products in the Drug Tariff, according to the British Generic Manufacturers Association (BGMA). "This number has almost halved," says a spokesperson. "Figures for November show just 35 medicines – around 1 per cent of total presentations in the Drug Tariff – with a supply problem."
our warehouse staff and last mile delivery drivers are being poached by other sectors offering inducements to join
A more immediate issue is the Northern Ireland Protocol's impact. Hundreds of medicines are already on notice with the UK health authorities for discontinuation from Northern Ireland, and although there are encouraging signs for a resolution coming from both the UK and the EU, there is no firm agreement yet.
The grace period on the full implementation of the Protocol is due to end in January, but if it is implemented in full without a negotiated resolution, there is a "high risk", says Mr Galloway, that UK suppliers of medicines will stop exporting to Northern Ireland. "The BGMA has estimated that this could affect four out of five drugs," he says, "so the current talk of the UK triggering Article 16 is the biggest Brexit-related threat to access to medicines."
A spokesperson for AAH and LloydsPharmacy says this "complexity and long-term ambiguity" around supply and distribution presents "a real threat to patient access to critical medicines in the domicile". The wholesaler is calling for "clarity on the long-term regulatory framework and how it applies to all stakeholders throughout the supply chain."
Haulage hurdles
Recent issues with fuel shortages and a lack of haulage drivers have added extra glitches to the medicines supply chain.
The Department of Health and Social Care recently launched the International Express Freight Service (IEFS), an initiative operated by Kuehne+Nagel International to deliver medicines and medical products to the UK when a supplier's own logistical arrangements are disrupted. The service aims to collect and deliver small parcels within 24 to 48 hours and pallets or shipments within two to four working days, with specialised products with controlled or regulated handling requirements fast-tracked within 24 hours.
But this still doesn't address the issue of retention and recruitment of staff in warehousing and driving, in particular the smaller transit van drivers who cover the distance from warehouses to pharmacies. "With more business done online than ever before, our warehouse staff and last mile delivery drivers are being poached by other sectors offering inducements to join", Mr Sawer says. "For example, Amazon is offering £3,000 to sign on to work for them."
As the last stop in the chain, the agility of independent community pharmacies in sourcing products has meant they may not be suffering shortages as much as was feared pre-Brexit. "Shortages have not been as much of an issue for us as for the bigger players," says Andrew Grierson, pharmacist at Wyvern Pharmacy, an internet and community pharmacy in Accrington, Lancashire. "We use so many wholesalers that getting the individual medicines hasn't been a problem. The bigger problem for us is the current state of wholesalers. In theory, the medicines are available, but it's getting them and not having orders missing, cancelled or packed wrong because they are struggling with staffing."
Mr Sawer is hopeful that the Brexit preparedness that helped the sector weather the pandemic will smooth the way forward.
Nonetheless, Gareth Jones, head of corporate affairs at the NPA, says: "Short-term measures need to be replaced by long-term certainty. We urge the EU and the UK not to leave it for patients, carers, pharmacists and GPs to pick up the problem further down the line. After all, we are talking here about life-saving medicines, not tins of baked beans."