Healthy view ahead for pharmacy
Insight
Healthy view ahead for pharmacy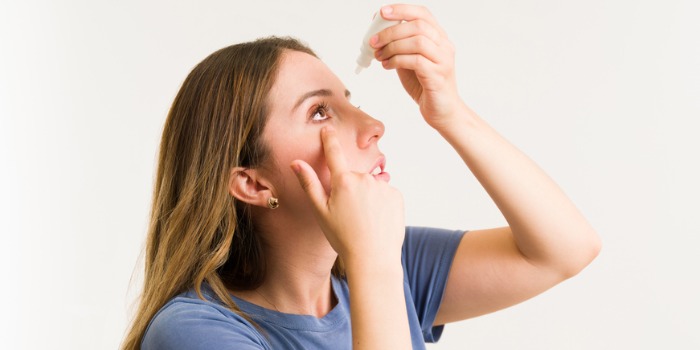 Despite the importance of good eye health, many people in the UK admit that looking after their eyes has been low down on their list of health priorities since the pandemic.
When surveyed, only around nine per cent of people said they put more effort into taking care of their eyes, as opposed to 34 per cent who prioritised getting more active, 29 per cent who were aiming to eat better and 25 per cent who were trying to lose weight.
Some 39 per cent of people questioned by eyecare experts at Théa admitted they had not had an eye test in the last two years, with 34 per cent avoiding them for financial reasons. Current NHS advice is that people should have their eyes tested every two years.
"It's easy to neglect your eyes because often they do not hurt when there's a problem," says Sarah Farrant, optometrist and member of Théa's EYE (Expert in Eyes) team. "Everyday habits such as makeup, screen use, wearing contact lenses and mask wearing can make eye conditions worse."
While the pandemic initially led to issues with lack of access to eye care, it has also had longer-term adverse effects. Reports of increased eye strain and myopia (short-sightedness) have been attributed to spending hours in front of a screen, with the reduced blinking rate affecting the moisture and lipid layers in the eyes.
Looking to pharmacy
The recent prevalence of infections has led to a rise in sales of medicated eye care, including treatments for conditions such as bacterial conjunctivitis. Additionally, pharmacy teams are more likely than they were pre-Covid to be the first port of call for customers dealing with eye strain and dry eye.
Surveys suggest that 78 per cent of people visiting ophthalmologists have eye disorders which could have been dealt with in a primary care setting. Questions pharmacy staff should ask patients presenting with eye symptoms include:
How often do they spend looking at screens/doing close visual tasks?
Do they have an eye self care routine?
Do they use eye drops? If so, how often do they use them, and do they contain preservatives?
When was the last time they saw an optometrist or got their eyes checked?
Do they wear contact lenses?
How frequently do their eyes feel uncomfortable or dry?
Can they think of any triggers for their symptoms?
Pharmacy teams should also be aware that dry eye can be caused by hormonal changes at menopause, as well as by Sjogren's syndrome, a disorder of the immune system characterised by dry eyes and dry mouth. The condition often accompanies other immune system disorders, such as rheumatoid arthritis and lupus. Dry eye can also be caused by blepharitis and ocular surgery, and can be a side effect of some medications, including antidepressants.
pharmacy teams are more likely than they were pre-Covid to be the first port of call for customers dealing with eye strain and dry eye
Red eyes, tenderness, blurred vision, visual impairment or fluid build-up can all be signs of more serious conditions such as glaucoma. If symptoms have come on suddenly, the patient should be signposted to accident and emergency.
The most common symptoms of dry eye include dryness, soreness, itchiness, irritation, burning, grittiness, stinging and tiredness. The Mentholatum Company has launched Rohto Dry Aid to relieve these symptoms and help restore, hydrate and protect the tear film. Senior brand manager Elvy Mardjono says: "Many people suffer one or more of the eight main symptoms of dry eye, but they do not realise that they have the condition. Rohto Dry Aid is clinically proven and can also be used by contact lens wearers before they put their contact lenses in or after removing them."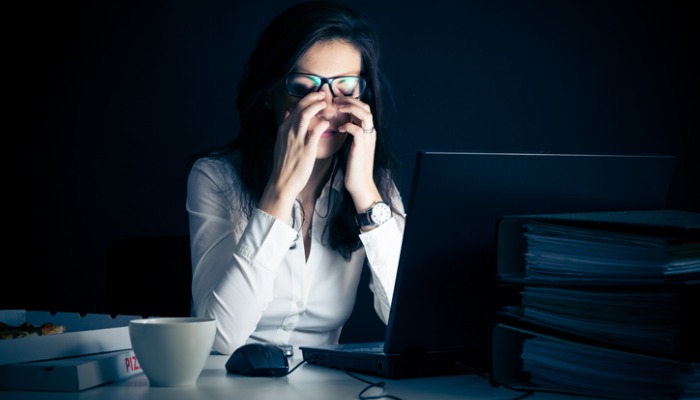 Environmental factors
Oliver Wooding, Altacor brand manager, says environmental risk factors (such as reading, long periods of screen time and air-conditioned or heated environments) are something that pharmacists can educate on and address with patients.
He says: "We see pharmacists continuing to play a growing part in managing eye care in the community, keeping the strain away from GPs and secondary care. Over the next five years, we also predict a shift towards dry eye products being restricted on prescription – some CCGs are already doing this – leading to an opportunity for pharmacists to provide treatments and educate patients in store and online. Altacor hopes to continue to support the sector next year with increased education and resources."
Over the next few months, Altacor also hopes to launch new creatives and a new look for the brand. It has also been promoting its AREDS2 (Age Related Eye Disease Study 2) ophthalmic multivitamin and mineral supplement VisuBright. The brand is confident that vitamins and supplements is an area of the market that will continue to grow in popularity.
Pharmacist and advisor to Goldeneye Sultan Dajani suggests that spending time in front of a screen doesn't leave much respite for the eyes. "Sitting in front of a screen all day, focusing our eyes on one place, may cause us to blink less often," he says. "This can present a big problem for the eyes as blinking is essential to spread tears over the ocular surface. If this isn't happening at the required rate, the tear film can evaporate, which can irritate the cells lining the cornea, leading to inflammation and discomfort."
Support for self care
Pharmacists play a vital role in supporting and guiding customers when eye symptoms arise, as well as educating patients about how to treat them. Advice from Théa experts is:
Use the 20-20-20 rule when using a screen by looking at something 20 feet away for 20 seconds every 20 minutes
Implement a good eye self-care routine
Choose preservative free eye drops, gels, sprays, or wipes
Check the symptoms of eye conditions such as dry eye disease and blepharitis with a quick symptom checker
Don't wait for symptoms to appear. Even those who think their eyes are fine should have an eye test every two years. Children who wear glasses, people with a history of glaucoma and those aged 70 or over should get tested more often
Patients with meibomian gland dysfunction should make sure they are warming, massaging, and cleansing their eyes
Customers who wear contact lenses should use contact lens friendly, preservative-free drops to hydrate and lubricate their eyes; wearing glasses sometimes will give their eyes a rest
In cold weather, customers should pay attention to seasonal changes and make sure their eyes are hydrated.
Focus on blepharitis
Blepharitis, a common eye condition leading to inflammation of the eyelids, is something pharmacy teams are likely to be asked for advice about. It is estimated to account for around five per cent of eye health-related GP visits.
Théa has recently launched the Blepha EyeBag, a reusable warming eye mask to warm the tear glands and encourage secretion. Blephaclean can then be used daily to cleanse the eyes making them feel more comfortable.
"The EyeBag is suitable for easing symptoms of blepharitis, styes, chalazions [small, usually painless red bumps, also known as eyelid or meibomian cysts] and meibomian gland disorder (MGD) related dry eye and has been found to improve comfort scores from the evening of the first day of treatment," says Matthew Olsen, marketing manager at Théa Pharmaceuticals.
Mr Olsen confirms that Théa will be continuing consumer public relations into 2022, with the aim of raising awareness of dry eye and lid hygiene among consumers, as well as underlining the importance of offering nutritional or supplementation advice in reference to eye health. There will be more product launches coming from the brand in 2022, in both optometry and pharmacy.
Further general advice for blepharitis patients includes avoiding wearing contact lenses and makeup – especially eyeliner – and maintaining a good cleansing routine, at least daily, using three simple steps for good lid hygiene, says
Mr Olsen. He suggests advising customers to warm, cleanse, and massage their lids to help manage symptoms in the following way:
Soak a clean flannel/cotton wool in warm water and place on the eyes for 10 minutes
Gently massage both eyelids for 30 seconds
Clean each eyelid with cotton wool or a cotton bud.
Views of the P3pharmacy category panel
"Interest has soared in the last year. People have become more interested in protecting their eyes and our location next to an optician helps. There's been a big increase in demand for dry eye remedies due to home working; we get requests for blue light glasses to protect eyes from screens too. We discuss taking regular screen breaks to keep eyes healthy. More people are asking for reading glasses. Look for ranges with a longer shelf life, such as Hylo, which lasts up to six months. Stock eye wash and eye bath, ocular wipes, drops and ointments (especially for chloramphenicol)."
Sarina Mughal, Day Lewis, Knightsbridge
"We are currently treating lots of cases of conjunctivitis, which is more prevalent in the winter months. It's hard for customers to get a GP appointment, so for things like minor eye complaints, they come to us instead. Customers ask how long it will take for an eye infection to clear up and for advice about dosage. They also want to know how long they can store eye drops for. Since most drops should be kept in the fridge, keep information leaflets about eye drops available for customers to read or go through with you. They need to know what you have available."
Lila Thakerar, Shaftesbury Pharmacy, Harrow
"There have been many more cases of dry eye in the past year, probably due to more people working from home on screens than before. The Hylo range does well for us, and BlephaClean wipes are also a top seller. We also do well with supplements aimed at preventing vision loss through macular degeneration. The main queries we get are about dry eyes, but people will complain about eyes that are painful and/or 'swollen'. Have all your products on display so customers can browse easily. Ensure staff training is up to date on the different types of eye drops."
Lindsey Fairbrother, Goodlife Pharmacy, Hatton, Derbyshire
Sponsored
Sponsored Education
Work through a customer consultation to determine the possible cause of stinging, gritty eyes and recommend an effective treatment to help ease these symptoms.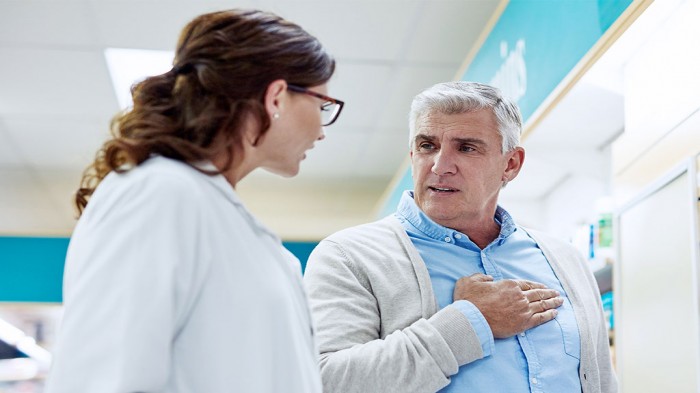 Sponsored Education
Discover the key benefits of Guardium so you can recommend this PPI with confidence to help ease heartburn and acid reflux symptoms
Record my learning outcomes