Insight
Refocusing regulation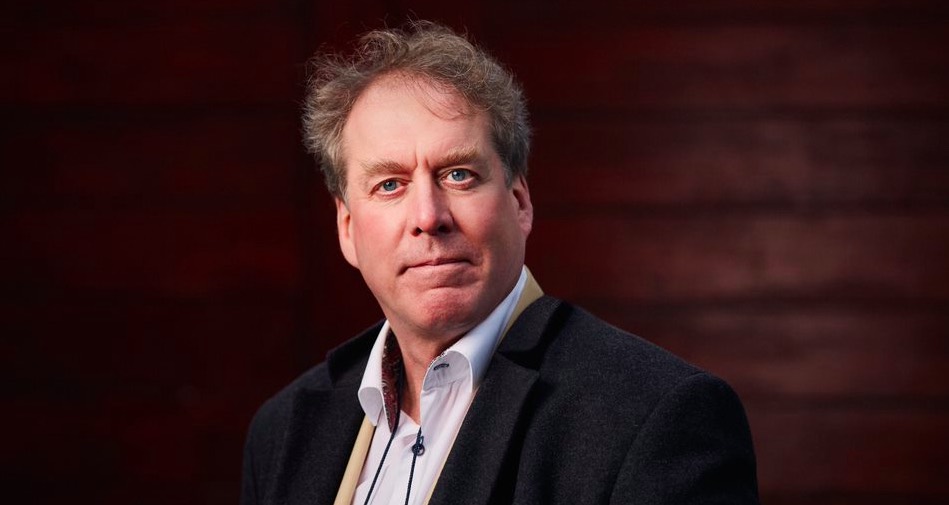 It's been a tricky couple of years for the General Pharmaceutical Council. The disrupted examinations, delays in fitness to practise cases, the wider debate about professional regulation. A good time, then, to ask Nigel Clarke, who stands down next month as chair: what's next for pharmacist, pharmacy technician and pharmacy premises regulation? By Rob Darracott
GPhC chairman Nigel Clarke's very direct speech at The Pharmacy Show felt like more than a demonstration that things are getting back to normal. Unfortunately, his wide-ranging presentation – pharmacy's response to the pandemic, praise for leadership by "many people within pharmacy", the value of face-to-face interactions – played to a smaller audience than it deserved. I suggested a follow up. He was quick to agree.
We start with the wider debate. His opening remarks are a surprise. "Regulators want change," he says. "A lot of regulatory structures don't properly reflect the way healthcare is practised now, nor do they properly reflect the expectations of the public, especially around cumbersome fitness to practise procedures. You can't spend two years on a fitness to practise concern. There is nothing fair about that, either for the person who raised the concern or the professional against whom it's been raised."
Like all regulators, the GPhC can only operate within the bounds of its establishing legislation. Nigel would like to see the GPhC able to "make decisions as a council, then get on and tweak things rather than having to go back for secondary legislation all the time, which is incredibly time-consuming. We secured agreement three years ago to changing rules and regs around superintendent pharmacists and responsible pharmacists, both of which require a piece of secondary legislation, a Section 60 Order, neither of which have happened yet, despite the fact the drafting, the whole thing has been agreed." Other regulators are in a worse position. "Our legislation is only 11 or 12 years old. If you are the GMC and NMC you've got much bigger problems. Your legislation is much older and really cumbersome."
He says Covid has been helpful in one key respect. "It's done something we thought we were doing but haven't made clear to anybody: regulation is not all about 'bad cop'. We've moved from thinking that regulation should be about ensuring that the professional did no harm to a position where the profession could be enabled to do the maximum amount of good."
He cites the refocusing of inspections during Covid. "Yes, we need to be sure that pharmacies that are not meeting standards sort themselves out and do so. But the whole process of gathering intelligence and publicising good practice through the knowledge hub we've set up, is a much better way. Let's celebrate what's done well, and make sure everybody knows about it.
"The statistics tell us loud and clear that there is no direct connection between when a pharmacy was last inspected and how good it is. Intelligence-led inspection is much more important – we need to inspect pharmacies with abnormal prescriptions for opioid use, and so forth. It leads to clamping down on things that should not be happening much faster than they would do just by inspecting all the people who haven't been inspected for four years. That's been a big improvement; we were doing it anyway, but we got pushed into accelerating it by Covid. And it was right that we should be."
Has the profession perceived the change? "Talking to representatives of the profession, England is always more complex, but I think everybody's understood our direction of travel pretty well. In Scotland and Wales, definitely; we've always had a good relationship with our stakeholders.
"It's been a big advantage that we've been doing a lot of work around education. Conversations with the profession about what the pharmacy of the future is going to look like, and how do we prepare people for it, have been very constructive and have helped relationships."
When the then Royal Pharmaceutical Society of Great Britain was both regulator and leadership body, there were some who questioned the value of regulation. Nigel Clarke says he doesn't think pharmacy is like that now; the creation of the independent GPhC provided clarity of purpose. "The one thing you can't afford is to have a regulator that does not have proper professional input into it," he says. "I worry slightly, if you reduce the size of a council from 14 to seven, you may not get the level of professional input which gives the profession comfort that there are voices on council saying things other professionals would say.
"Experience will tell you that, in any regulator, the hawks on council are actually the registrant members. But one of the values of having lay members is that they do question: Is that reasonable? How, in practice, does that work? When I started, we worked hard trying to make sure we got a much broader range of applicants, not least for diversity, but also, frankly, for diversity of opinion. That's one of the things I'd like to think we've done quite well in the last eight years."
He says any debate about the number of regulators is a sideshow. "I can see the case for some of the smaller regulators possibly being amalgamated. The review going on is not going to move, I suspect, to a single regulator. It's just too huge and complex. And you try selling that to the doctors. I've never heard any pharmacy professional say, why aren't we merging with other people? They like the professionally distinctive nature of regulation."
Freeing up thinking
When he became GPhC chair in 2014, Nigel Clarke was no stranger to pharmacy. He chaired the independent inquiry established by the RPSGB into the future of professional leadership as the Government set about creating a separate regulator. He then chaired the transitional committee which oversaw the establishment of what is now the Royal Pharmaceutical Society.
Asked to look back on his eight years as chair, Nigel says it may not sound like a particularly big deal, but he counts the successful reducing of the required standards from 57 to nine as an important achievement. "You never found anybody who could name all 57 standards; it didn't make sense. That freed up thinking, so we could focus on saying, look, it's about professionalism, and how you behave as a professional.
"The reform of inspection, and the standards for pharmacies was a good achievement, but the thing that stands out for me, aside from the ongoing work on EDI [equality, diversity and inclusion] which is in place and moving, but with a long way to go, the big achievement is the new education and training standards, and the work that's now underway on post-registration training, which is going to be very important.
"If there are things I haven't achieved, I'd start with read/write patient records access, which I bang on incessantly about. We're gradually getting there, but it's been disappointing not to make better progress. I had thought the work Liz Kay did at St James's in Leeds and in the community would offer a blueprint for it, but it didn't get picked up elsewhere. It'll happen, because that's the nature of personalised medicine."
The GPhC recently published Delivering Equality, improving Diversity and fostering Inclusion: our strategy for change 2021-26. "One of the things that sits behind the new initial education and training standards is the importance we attach to EDI," he says. "If you're talking about community pharmacy, you have to recognise that you are delivering a service on behalf of the community in which you sit, and that you are, in a sense, a representative of that community, particularly if you're going to command its confidence. It's essential therefore, that EDI underpins absolutely everything – how people are working, how they train their staff, how they treat them, how they recruit them, how they're then engaged with the public and patients locally.
"We have to think about everyone in every aspect of how education and training is developed, but also about the importance of ensuring that you are of a community and with a community. It applies equally to the GPhC, too – however you play it."
Keeping pace with practice
It's been remarked often over the last couple of years how the pandemic has freed up decision-making, and hastened the adoption of innovation. Regulators have to keep pace. "Rapidly changing practice represents a risk, and it's sometimes a risk you can't quantify or manage," Nigel says. "So you need to be out talking to people. And when getting out and talking to people was restrained, that has been difficult, but I think the team have done a really good job.
"We don't yet know what the Government is going to want pharmacy to do, and there are some big risks at the moment around workforce. There are definitely a lot of vacancies, and they are causing temporary closures, which is very difficult. We've got more pharmacists and pharmacy technicians on the register than at any time in my eight years – 60,000-plus pharmacists and just under 26,000 pharmacy technicians – and yet we've got a problem. The reason for that, of course, is that there are more jobs for pharmacists, not least because of the expansion into primary care.
"So just when the public really appreciate the value of pharmacy - polling figures suggest pharmacy is now the most trusted profession in the country - because they have been in pharmacies, being reassured for the last 12 months and there's an expectation my pharmacist can do 'X, Y and Z', pharmacists are struggling with staffing. They probably need a detailed conversation with the Government about how services are going to be provided going forward and how that's going to be funded. That's not a matter for the regulator, obviously, but we do have a concern, in terms of public safety, if there are too many frequent closures which mean people don't get the service they need. It's one thing to make a plea to the public for understanding, but in the end, that's not enough."
He is optimistic. "Looking further forward, there are definitely going to be more clinical services provided in pharmacies, but we need clarity around what that's going to look like as quickly as possible so the right kind of training and education is in place to back that up.
"I have been struck over the years by the number of conversations I've had in policy areas where people talking about community pharmacy have the most anecdotal opinions, without knowing quite what pharmacy does, or what it's about. Think about the medicines bill, who the experts are, the hospital admissions as a consequence of the poor use of medicines. There are some very big wins to be had if we get this right in public policy terms.
"I know there's a lot of doom and gloom in pharmacy. But look at the growth of teamwork across the professions, and the way you hear loudly from other healthcare professionals, not least doctors, about the value of pharmacists on the team. One of the things that fed into the initial education and training standards was the absolute importance of ensuring pharmacists are trained, and other healthcare professionals are trained, to work in teams."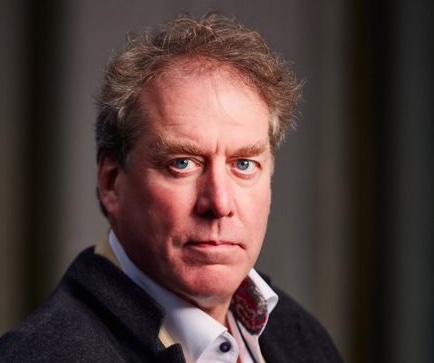 The GPhC is a systems regulator as well as a professional regulator, so partnership working is vital. Oversight of online pharmacy sees the GPhC working with the Care Quality Commission, the General Medical Council and the Medicines and Healthcare products Regulatory Agency. "It's one of those things where you don't know what you don't know. There's a lot of intelligence gathering going on," Nigel says. "We carry on issuing notices to pharmacies, where we have inspected and found them wanting. The numbers are not huge, but a disproportionate number of our problems in inspection do apply to online pharmacy.
"In part, this is because they have business models that haven't really been tested and it's in part because some of their corporate, and particularly clinical, governance falls short. And it's possibly because there isn't enough pharmacy input into some of it. We are treading new ground. We have concerns about the prescribing process and how it interacts with online consultations. Where online consultations are happening, there are examples of where people have been able to gamify the system to get the drugs they want.
"Part of the problem is that we need to understand when the public wants here. What is it about online pharmacies that they find attractive? Educating the public is tricky. It's where Government keeps going wrong and always has done. You think you can tell everybody what to do, and they'll do it. People don't behave like that. Understanding how you put behavioural science into this to encourage people to do the right thing by saying things that make sense to them, is really important. We will resolve some of the challenges of online pharmacy and its regulation by making sure the public have a clear idea of what they should be getting, and how they should interact with it."
The exam question
The pandemic has affected many aspects of people's lives, but for pre-registration pharmacists, lockdowns and social distancing came at a price. The 2019 registration examination was postponed. In an innovative move, the GPhC created a provisional register to allow then to join the severely pressured workforce. The examination finally went online, but not without hiccups. Now, almost two years later, the provisional register is finally being dissolved as those on it have been able to take the exam, but for months the GPhC was the story.
"Covid started, and our original model of exams in big halls was not remotely workable," Nigel says. "We had voices saying, externally, 'just put them all on the register'. We all know that 20 per cent of the candidates fail first time round, so we would be putting 20 per cent of the people on the register we know would not meet the standard. That was not workable. And we got a lot of lobbying from elsewhere saying 'that isn't safe'.
"We had to have an interim solution while, quite rightly, pre-regs wanted to know what was going to happen to them; they've got their lives to plan. They were all wanting work and needing to, and the sector needed them. We came up with the provisional register, and safeguards, particularly mentoring and supervision. But we then needed to be clear about the process by which we were going to get them onto the register, and satisfy ourselves that we didn't let anybody on who wasn't safe.
"We did all that at some speed, but when we got to the first exam, we had definite problems with the booking system and, in one or two cases, with online stability, and we certainly had a problem with the overseas students, because they couldn't come here to take the exams. What did we conclude from all this? We've learned is that it's doable online in that form. And for the time being, and certainly as far as meeting the 2020-25 strategy is concerned, it will continue in this form." [The GPhC has recently announced BTL Group as the assessment's new supplier.]
Accountabilities and responsibilities
The chair of the GPhC has a range of responsibilities. There's ensuring the organisation is following its statutory obligations, but the main role is taking a lead with the people and organisations the GPhC is accountable to, including the UK Parliament, Scottish Parliament and Welsh Assembly, and with stakeholders inside the profession and out. "One of my roles is to have a good relationship with my opposite numbers at the CCA, AIM, NPA, RPS, and all of these replicated in the different countries, government ministers, MPs, MSPs, AMs and so forth, cabinet secretaries, other regulators, and broadly interested parties – that depends on the issues. And patient groups – I've always found that one of our biggest challenges.
"We are, after all, responsible for the safety of the public, but it's often very difficult to identify the public view. The only sensible way of doing that is polling; you do need to do surveys. It's very difficult to have the bandwidth, but I suspect as time goes forward we will spend more time talking to local government because of the interaction between health and social care. And that would be a good thing.
"I work by consensus. I'm a great believer in collaboration; I think you get much more out if you've made sure everybody has had their say. You work out how to have a collective opinion so you can most easily support a sense of collective responsibility around that decision. Council sets your strategy, and the chair is responsible for helping the chief executive ensure that the strategy can be delivered.
"One thing this sort of role has in common with business is that there are people to whom you are accountable for delivering things. Shareholders want particular kinds of outcomes, the sorts of people the GPhC is accountable to want to see we are achieving what we set out to achieve even though we're expected to. You're there too, to build the team, and the sense that we all belong to an organisation that we're proud to belong to and that has values we're all comfortable with and can defend in public."
Nigel says the Council workshops issues before it formulates opinions, with wider perspectives brought in to stimulate thinking. In the formal meetings, he likes to create a sense of doing business. "On any agenda, there will be three or four decisions that need to be taken. Are we happy with this consultation paper? Are we content to agree the following change to standards? Then there are matters for debate, and those are things where you need to be doing it in public, and being seen to do it in public. Where everybody has an opportunity to demonstrate that council has indeed properly gone around the course.
"If you take a decision on an issue as a public body, anybody reading that needs to be able to see why you took it. Why you didn't do the other two things you could have done. They may not agree with you, but they should at least have the information and be able to respect the fact that you considered it and took a view.
"Being online has made that more difficult, because the countil isn't just the council meeting, it's all the side conversations, coffee breaks, over lunch and so on, which are all helpful in understanding each other. That's one of the problems of virtual meetings; you don't have enough of that. And it's a challenge for a lot of organisations that the people working virtually and those who go into the office may have different perceptions of how well they're in the loop."
Nigel Clarke came to the GPhC via a successful and varied career in business, but he got his start in and around Westminster after taking a psychology degree at Durham. "The first piece of legislation I ever worked on was the prohibition of female circumcision. In about 1982, a backbench Tory MP, a splendid matron of the shires, had been encouraged by the Department of Health that something needed to be done and there wouldn't be government time for it. I was a young researcher, wrote her speeches, the background stuff. The Private Members' Bill was only stage one; it made it illegal to perform the operation in the UK, but it was an education and a half.
"I was brought up to believe that you did public service. Both my parents did a lot of it. They didn't sit you down and say 'do this' but it was the role model. Also, I find people with new ideas fascinating and I just like the idea of trying to make them work. We made interventions that allowed things to happen. Sunday racing was down to me somewhere down the line."
His business ventures have included the travel pod system to Terminal 5 at Heathrow; some years ago, he thought the provision of care to people with stomas was nowhere near what it could be. "We acquired three dispensing appliance contractors, got it funded, and at the same time the Government changed the rules on payment to include nursing facilities as well as product. I'd like to think that was at least a start point to really upping the care available to people living with long term stomas."
There have been ups and downs. "You can't do what I do without there being a disaster, you learn a lot from these things" he says. "We had a social media analysis business, based on some really terrific, really clever AI, looking at sentiment and language. Really smart linguists sitting behind it. We just couldn't find a business model that priced it right. In the end, we were too reliant on two large contracts, and they both died in the same week, along with the business."
I ask him what's next. Nigel says he would like to carry on in pharmacy in some shape or form. Early stage healthcare ideas and developments have been a focus throughout his career. And he's still involved with the university spin out company developing autonomous vehicles. "If we can't make this sort of thing work against the sustainability background we face now, then I think the planet's doomed.
"What I'm not going to do is retire."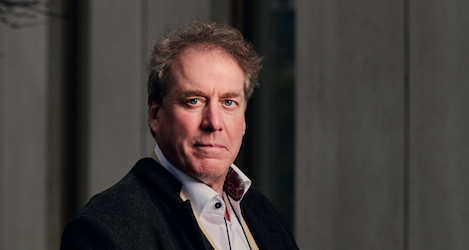 Sponsored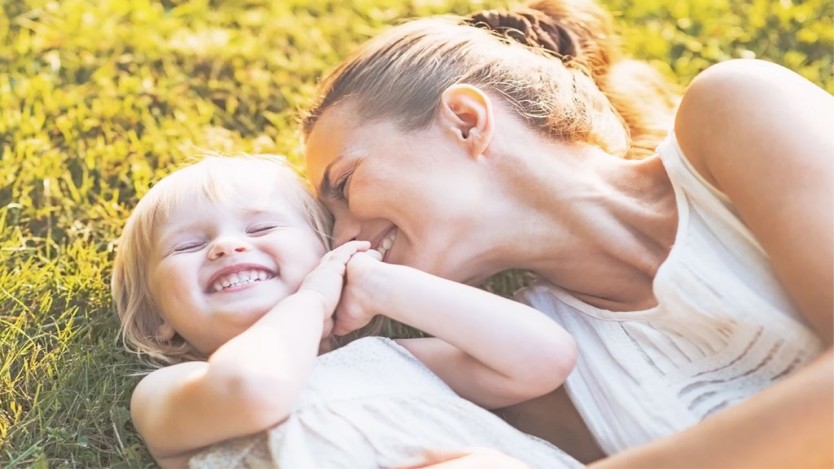 Sponsored Education
This interactive video will test and reinforce your knowledge so you can confidently advise parents on common childhood illnesses, such as teething, earache, coughs and colds.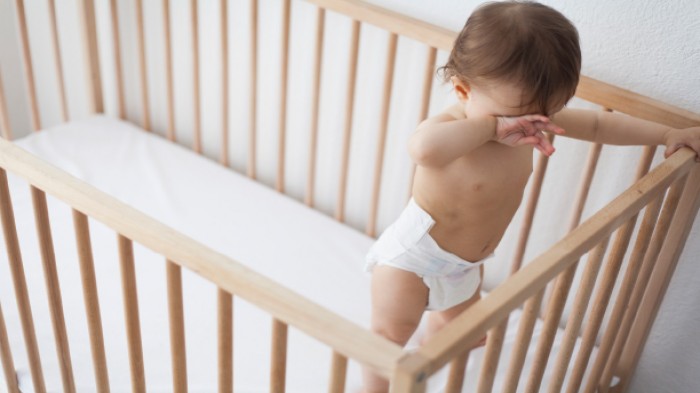 Sponsored Education
Prepare to advise parents and carers on appropriate management of their children's eczema.
Record my learning outcomes