Insight
The business of family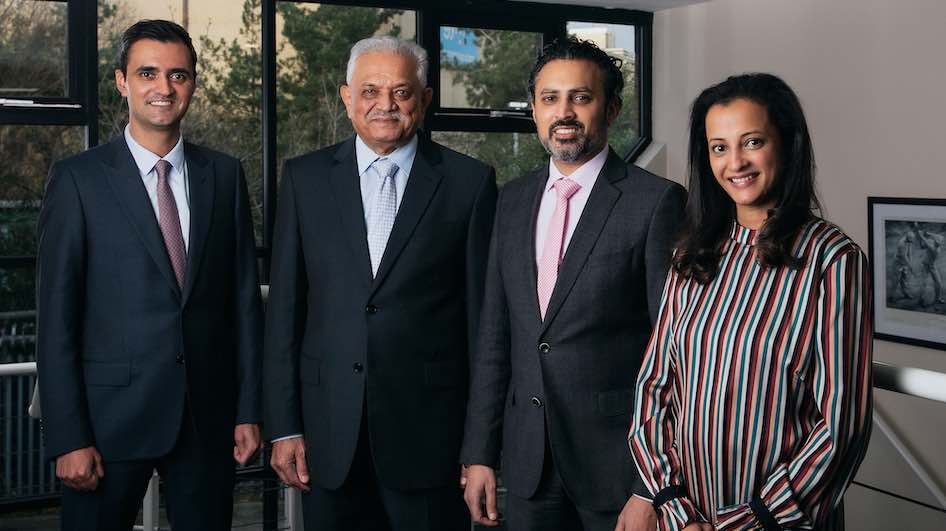 By Rob Darracott
Jay, Rupa and Sam Patel took over the running of Day Lewis, the business founded by their father Kirit and uncle JC, in tragic circumstances in 2016. In their first joint interview since the sudden death of their father, the three executive directors reveal the rules they work by, and reflect on how the family at home and at work drives the strategy of the group.
It's November at Day Lewis's head office and support centre in Croydon. We're in the board room. Next door, through the glass, is the office shared by Sam, Jay and Rupa (left to right, above, with uncle JC) – siblings, friends and the executive directors of Day Lewis Group. Jay and Sam are around the table. Rupa, confined at home thanks to a positive Covid test on one of her children, is on a screen sitting at one end of it.
It's a good day to be visiting. As it's the last Friday of the month, staff on site in the warehouses will be stopping work for a lunchtime cookout. Pre-Covid, more than 200 would gather for lunch, spend time together, celebrate the awarding of employee of the month. For now, social distancing means lunch is served street-style from a pop-up outside.
Diwali was earlier in the month, so it's an extra treat: a curry. The brothers tell me lunch is not to be missed. It's been a while since they've both been in on a Friday. Rupa is not happy to be stuck at home and missing out.
Before that, though, there are questions to be asked. As I will find out, Jay, the eldest, a pharmacist, Rupa, who trained as a dentist before studying property valuation and law and joining the family firm, and Sam, the youngest, an economist and management graduate and accountant by training, are united in their vision for the future of Day Lewis and for community pharmacy. They each have their own key areas in the business, but they are happy to talk about and for each other. The conversation flows; whoever feels like speaking does so, regardless of the topic.
We start with an overview of Day Lewis at the end of 2021. "Overall, things are in a good place," says Sam. "We've got 265 pharmacies serving over a million patients nationally, predominantly in the south and north of England [the estate footprint stretches from Darlington, County Durham, to St Just in the tip of Cornwall].
"We support that from the centre, with marketing, HR, self-distribution, etc, and we have some interesting side businesses. We run Harrods Pharmacy, we have an offshore business, Wells Offshore, which is now supplying ships and cruises." There's also proprietary products division EM Pharma. "We have some interesting launches there," notes Jay. "Vizulize eye drops, Steril-eeze non-alcoholic hand sanitiser." EM Pharma's range also includes Nasofed antiviral nasal spray and Pollenase.
People are going to sink if you don't help them, whether that's with training, guidance or pastoral support
"We're core community pharmacy, increasingly with more digital layers, but pharmacy is at the heart of business. Everything is related to focusing on patients. We're not looking at diversifying."
Day Lewis's board structure comprises the three siblings plus the senior managers around them, with non-executive advisors in key areas including legal, IT/technology, finance and banking. "Every head of department or divisional lead has somebody who is an expert to call on," says Sam.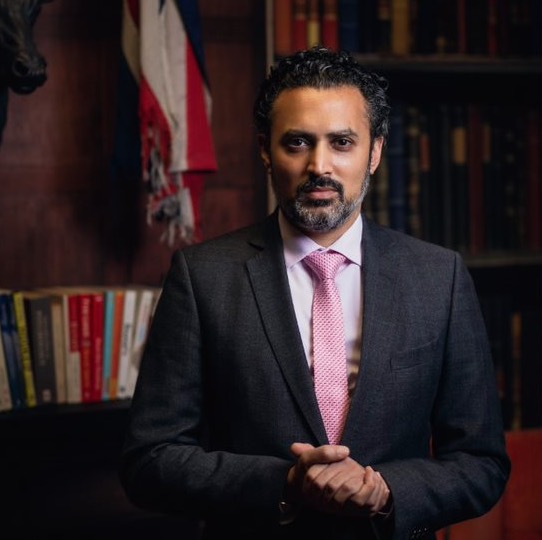 Functional boards oversee the operational units. Jay (right) explains: "The retail board is myself, the head of pharmacy, and other leaders in the retail division. We have four regions; each regional manager has two non-pharmacist regional support managers and looks after around 60 pharmacies. Every pharmacy has a pharmacy manager, and if you have ten pharmacies in a neighbourhood, there will be one pharmacist that is the lead for that area, supporting them from a professional perspective.
"The regional support managers are the people who will go into a pharmacy and say 'we are going to replan your shelf today' and support you in the process. They've done all the roles they're asking people to do. So the pharmacist has peer support from another pharmacist, and the team have somebody supporting them too." He says this management structure gives them a direct personal relationship with upwards of 80 pharmacists.
Almost all the regional support managers have come up through the ranks, having joined the business in a pharmacy assistant, dispensing or technician role. Rupa, who takes more of the lead when the conversation gets to people issues, says: "They take on compliance, they do the training, the communication around services. Because they are home grown, these colleagues totally get the business, the family, our values; they spend a lot of time developing and maintaining our culture."
"Pharmacy is more complex than it ever has been," says Sam. "People are going to sink if you don't help them, whether that's with training, guidance or pastoral support."
With workforce an increasingly scarce resource, and pharmacists in demand across primary care, retention is a challenge, Rupa says. "We are looking at lots of things, including obvious ones like incentives, pensions, and how we can support our pharmacists and pharmacy teams with time off and sick pay. That sense of security is really important to us. We call our colleagues 'family' and being part of our family means feeling safe and secure. We like to think that if people do leave, they take a piece of Day Lewis with them.
"Our colleagues can contact any one of us, and speak to one of us within five minutes. We get emails all the time from pharmacists wanting a catch up. Community pharmacy is a tough role at the moment and they have a huge amount of pride in what they are doing. It is important that we try to do everything we can to support them."
Sam looks up the headlines from the latest staff satisfaction survey on his phone – more than 1,500 staff out of the 2,500 in the business had responded. "We asked everyone whether they agreed or disagreed with a set of statements. Overall, I am satisfied with my job at Day Lewis, 90 per cent said 'agree' or 'strongly agree'. Day Lewis cares about other things as well as profit; I'm kept well informed and get a sense of achievement; My line manager treats me with respect and values me – all in the high 80s to mid 90s, exceptionally high when measured against comparable industries," he says. "That doesn't necessarily translate into zero per cent departures, but when people do leave, they're either retiring or changing career altogether."
"We develop people," Jay says. "That's a challenge, don't get me wrong, if they go off to do different things. But if my role is to develop our people to be the best they can be, I can't say that can only be here."
Visibility in the business
Pre-pandemic, the three would aim to visit every pharmacy in the group over 18 months, continuing their father's practice of regular in person visits focused on meeting teams and being visible, rather than operational performance. "We call them family visits," Rupa says. "It's a chance to connect with a team and ask them how things are going."
Seven or eight pharmacies would be covered over 36 hours, with a focus group or informal chat over dinner with those who could make it on the evening in the middle. They have maintained contact virtually during the pandemic, with the company's intranet becoming a vital communication hub. They are all clearly looking forward to when they can get back to more face-to-face contact.
"There is a challenge to maintaining our family values as the business has grown," says Rupa. "But we might send chocolates out when kids are born, or we might do ice cream to recognise a hot day. And we always celebrate Dad's anniversary on 16 July.
Growth for us will be defined by the impact we can make on people – 'we're not just a pharmacy'
"Then there's the Conference – hopefully we can do that live next year. We cover stuff that's happening in the business, but it's also about colleagues getting to know us personally – how we work together, how we define the business. This was particularly true in the first couple after Dad died. He was a big figure in community pharmacy; he created a strong sense of trust with people, so we spend a lot of time working on that."
Rupa says Microsoft Teams has helped a lot over the last couple of years. "I might speak to 20 pharmacies at a time to say 'thank you – if there is anything you want, here is my email'. In the last couple of weeks, I've spoken to maybe 30 pharmacists one-to-one. You get such a great insight; they all say they couldn't do it without their colleagues, and it's really nice for them to tell me that. We're super proud of our teams [Jay and Sam are nodding]. The challenge now is to keep up the drumbeat about how amazing these guys are. They have a huge amount of pride in what they do. They have a strong sense of purpose, and they see the positive effect they have on the health of families."
Grow patients, more than pharmacies
"Pharmacy is central to our vision, and we want to be in front of patients," says Jay, who is responsible for retail strategy and innovation. "We want to grow the number of patients we serve and that doesn't necessarily mean growing the number of pharmacies. Growth for us will be defined by the impact we can make on people – so I want to grow the patient base and then do more with those patients that impacts their health for the better. We've coined the phrase 'we're not just a pharmacy'.
There are four things we do:
The traditional stuff, repeat prescriptions, we call 'management' (of patients with long term conditions)
Acute prescriptions and acute medicines, that's 'treatment'
Products and services like vaccinations is 'prevention'
And then we have 'diagnosis'.
"How pharmacy thinks – P medicines, GSL, vitamins and supplements, the different categories of services – means nothing to patients. We diagnose, treat, manage and prevent, and we have a hybrid of products and services to do that. A patient might come in for one product and come out with a different service. Scale that to more patients."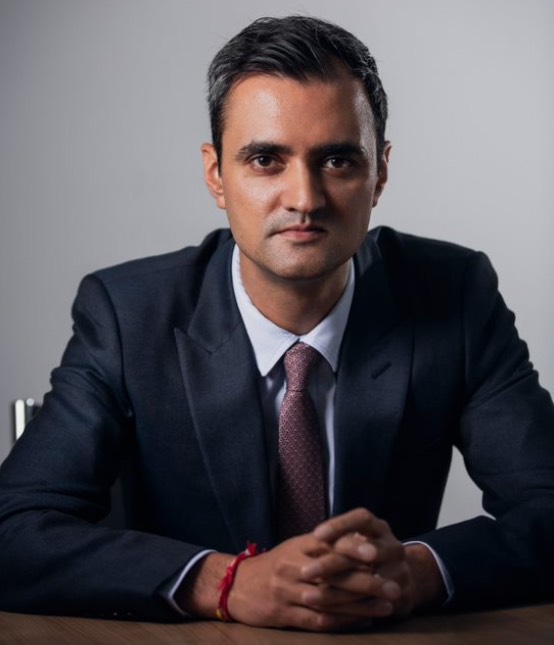 Sam (left) , the director with responsibility for supply chain, international growth and group investment and finance, takes up the thread. "Two things underpin the vision," he says. "First, we are here for the long term. We have no appetite to list or sell to private equity. Independence and being long term family owned and managed is what we want to do. This is our career and this is what the three of us are passionate about.
"Growth is the other. It doesn't really excite any of us to pass on the business to the next generation in exactly the same size and scale or ambition as we received it. That would be a waste of a career and the opportunity to help more patients.
"Everything we return in the business is reinvested. Traditionally, that has meant more pharmacies, but equally that could mean more digital, automation, training or new geographies. And if you grow you get an opportunity for people to develop and to invest in their own careers, to feel that they are not in a business that just does the same thing, year after year."
All three speak fondly of their uncle, JC, for providing support in delivering that vision. "He's like a second father; we grew up in the same house," Rupa says. "JC plays a very strong role in the organisation's culture; he founded the business with Dad. He sits on the board and in on operational meetings, but he has more of a guiding role."
As the director with responsibility for learning and development, HR and property investment, it's no surprise that Rupa pivots to the company's staff. "We have a lot of responsibility to 2,500 colleagues that work for Day Lewis. We get out of bed in the morning for them, so they can be the best they can be. They can support patients and they help us grow our business," she says. "People tell me I'm a business owner, but if you ask me what I am, I am a pharmacist," adds Jay. "Yes, I am a family member in a family owned business, but we're not owners, we're custodians. We're here to look after this business.
"When I was at business school, the family business professor asked me: 'how many children did your Dad have?'," Sam recalls. "I said three. He said 'Day Lewis was also your Dad's child; it's your sibling.' The business has a soul. It's not just a balance sheet and bricks and mortar. When we took on the leadership of the business, we were going through a massive growth phase. We had taken on a fair amount of debt. Dad suddenly wasn't there, and the right thing to do for the whole family was to get into a secure and stable position, which is exactly where we are now."
Sam says acquisitions are still on the agenda – there are "a few" in the pipeline – but "pharmacy is very complex; it's really important to get your house in order." Like many groups, Day Lewis is not averse to moving a business on if it doesn't quite fit, but the number of pharmacy sales is small. "There is a scale below three or four thousand prescription items where, unless it's got a big retail or a low rent, it really suits a fully independent owner/manager," Sam says.
Day Lewis operates four warehouses in Croydon, and automated distribution is a support function, in that it's about improving business efficiency. "I think you're seeing a levelling off in the market as the distribution gains balance out the cost of running a pharmacy," says Sam. "It's why we are seeing the larger chains now selling pharmacies to independents."
"We've doubled down on service growth and tried to take away non value added stuff to free up time," Jay says. "It's often not about margin: we may need to have something in stock for pharmacy teams at any cost. There's the working capital and the cost of distributing it, but we're a pharmacy with a warehouse, not a wholesale operation.
Our contractual framework is based on assumptions about who the main providers are... Amazon totally blows that out of the water
"We're always looking at new things and with three of us, we can be in different places. I've taken an interest in technology and travelled across Europe to see what's going on. We evaluate all the technology providers in a space rather than jumping on the first one. We get our teams to consider whether a concept or idea will solve a problem or not. We start with what people are doing. If the process is right, will the technology add value to drive people forward?
"We have a 'run' division and a 'change' division. Part of our leadership team is looking at stuff that is happening now, and another is looking at customer transformation. And 50 per cent of my time, of Sam's time, of Rupa's time is focused on the here and now, and 50 per cent is focused on the future. We think that's a good balance."
"Innovation delights our patients and it makes the lives of pharmacy teams as easy as possible," Rupa says. "If you can put those two things together, you can see what technology can bring to the business." Sam has an example – prescription collection kiosks. Day Lewis currently has five. I ask how many they want. "More than five," he laughs. "Pharmacy needs to keep up with the needs of the modern patients. They may not be able to access the pharmacy during opening hours, or they can access the pharmacy but don't want to queue.
"The feedback we've had when we text patients after they've had their pick-up is phenomenal. Patients love it and it's a no brainer for us to scale up. The hardest thing is engaging landlords to allow us to put a hole in the building."
Future challenges
Given their ambitions for the sector and the hopes for their business, the three have some concerns about the challenges currently facing the sector. "Workforce, inflation and the flat funding deal, and, looming on the horizon, Amazon. Those are the big three," says Sam.
"We are asking our teams to do more, over and above dispensing. We've got a significant number of vaccinations, whether Covid or flu," says Jay. "You can't do all that with the existing teams. Pharmacists are being lost into other parts of the network. I've got teams available for 30 weeks this year because they are taking holidays from previous years. And the pandemic has forced people to re-evaluate their life choices. They've done five years' work in two years. I think people are leaving because of that.
"We need to build our workforce for the future, but when you're fighting a war on the frontline, to go away to train for what you might do in two or three years' time? That's hard. Initiatives that were in the pipeline could have been delayed to give us the bandwidth, but once the machine starts to move, it's difficult to slow it down."
Sam says funding is also a challenge. "Pharmacy is run by private contractors who need to make it efficient otherwise they'd go bust, but it is chronically underfunded compared to other areas of the NHS. It's a fantastic model for the NHS, but what's concerning in the short run is the amount they are being expected to do."
He suggests the pressure on the sector is poorly understood, in part because of its resilience. "Yes, 500 or so have closed over the last few years, but that can't be a reason to rationalise it more. Negative funding in real terms and workforce costs going the other way, that's quite a cocktail."
Add Amazon to the mix. "Would you expect Amazon to get into selling GSL medicines online? Certainly," Sam says. "P medicines? Probably, if it can work out the regulatory issues. The interesting one is prescriptions. Our contractual framework is based on assumptions about who the main providers are, what a distance selling pharmacy (DSP) is or should be. Amazon totally blows that out of the water. We see fundamental risks, not just to our business and community pharmacy, but to the entire NHS."
We're 'JRS' - we sound like a band - but it is who we are, and we do make decisions together
Sam suggests the threat is so significant it cannot be left to be worked out after the event. "Flow through what may happen," he says. "Skimming simple patients into Prime membership, leaving more complex patients in pharmacy; it only takes 10 or 15 per cent of your volume to go before you're into losses. Who's going to see the critically ill methadone patients? What's going to happen to the GP-CPCS? Who's going to do all the services the contract is pushing us towards? Amazon only enters markets to win."
He says that's important for policy makers to think about, and it's important for patients too. "We've worked with the Association of Independent Multiple Pharmacies (AIM) on the 'what ifs' and 'so whats'. At the minimum, there should be a Parliamentary debate, and there should be clear rules on buying a DSP. Who owns the patient list? At the very least, should patients be required to reselect their nomination?"
So far in the conversation, the upcoming changes to primary care, including the development of integrated care systems (ICSs) have yet to feature. Jay sees some potential, but he has caveats too. "Uncertainty is there," he says, "but some of the services we currently provide for nothing might be viable for reimbursement through that structure because the budget holder will be the one who benefits from the service being provided.
"There are some opportunities if they commission things the right way, but we don't yet know the makeup of the ICSs and will the money just be used to fund their core partners, the GPs? I'm not writing it off, but there's lots we don't know."
"The national contract creates a level playing field," says Sam. "We know what the hypertension finding service looks like across the country. We can invest in uniform training at scale, and in understanding the service. When it's not uniform, it makes it more difficult for large contractors."
He says there is one big drawback to the way new services are funded under the current contractual framework (CPCS): "When it's a national service, it's not new money; it's just being transferred from the transitional payment. We're underfunded anyway, so you are putting more pressure on the workforce. Local does allow pharmacy to access money from outside the CPCF, but is mired in whether pharmacy gets a fair share or not."
A partnership of equals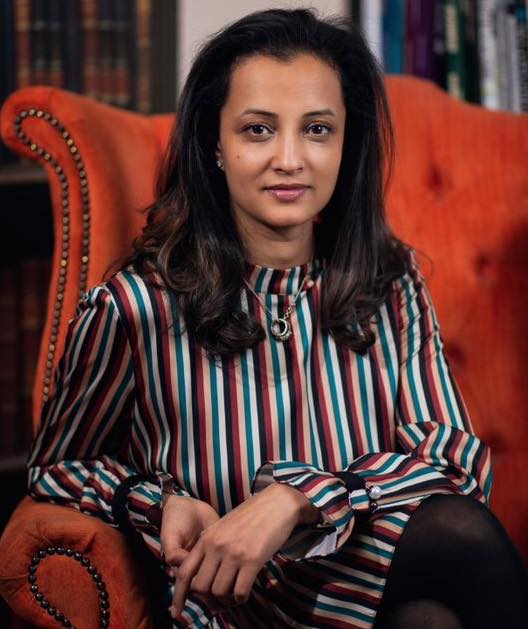 Jay, Rupa and Sam share an office, although they have not spent much time in it together in the past two years. They clearly get on. I ask about the practicalities of working as a three. The brothers defer to Rupa (right) to kick off.
"We've grown up together, so it's easier," she says. "If we go back to Dad and JC, family was really important. We do this because we believe in our family and family unity, in us getting on and our partners getting on. We've got our own lives, but this is a big part of what we do.
"We spend a lot of time making sure we have the right platforms to talk or share, our kids socialise [they have seven between them, aged one to six]. The three of us meet regularly, every week. We have ground rules, and they are about making sure we support one another. We're 'JRS' – we sound like a band – but it is who we are, and we do make decisions together."
He'd be proud that we're together, that JC is involved and there's a lot of continuity
The JRS persona has its own email: jrs@daylewisplc.co.uk. "We've made it easy for people to come to us," says Jay. "We wrote the rules down a week after Kirit passed. We didn't plan it, we just said 'we need rules'."
Carey Edwards [the strategic planning and training consultant who has been an advisor to Day Lewis since 1995] advised them on composition. "We look back at them every six months and have done for the last five years. We haven't removed any, we haven't added any new ones. They are pretty solid and set. [See box for an extract].
JRS ground rules
Encourage and praise each other
Ask questions or make requests rather than telling someone what to do
Give critical feedback as soon as possible
Agree not to take a knee-jerk reaction at one director's request
Never embarrass, undermine or make others look bad, including body language
Be able to challenge and question decisions
Be open and honest
Be precise and to the point when communicating
Respect the other's leadership role in their functional area
Be available for each other
Respect agreed communication and meeting ground rules
Try not to overload the JRS email group
Support each other's decisions and be tolerant of each other's mistakes
Discuss anything that might affect the company's reputation
Feel free to promote yourself individually for maximum impact
Maintain business decisions between the JRS group
Ensure JC is continually updated and involved.
"Our roles and responsibilities are clear. We are professionally trained in different areas and we have experience in different things. Diversity is a good thing, but balanced decisions are the best decisions and our backgrounds complement each other. Our personalities are linked to our roles – I think that was a bit of manipulation by our father. None of us is in a career where we think 'I don't like doing this'."
"You can have different personalities, but similar values," says Sam. "We all value togetherness, the business, the people we work for, innovation, but we have different ways of thinking. And if the values are aligned, the rest comes together. None of us wants to be the others' boss.
"We've been active in the UK and international family business network. Many of the AIM businesses are now in the second or even third generation leadership. In our parents' generation, there was a huge amount of collaboration; we equally have a fantastic relationship with some of the next generations. We can support each other to be strong."
There's an obvious final question: five years on, what do they think their father would have made of the job they are doing now? "The thing he would be proudest of is how everyone in the organisation has supported the transition to the next generation," says Sam. "He told the senior managers: 'it's your job to develop my children, because one day they will look after you, so it'll be your fault if they're not a good boss'. He'd be proud that we're together, that JC is involved and there's a lot of continuity."
Jay says: "Look at the criteria he set himself: 'Never stop learning'. Have we individually tried to continue learning things over the last five years? Yes, we have. 'Do things that are challenging and difficult'. We've grown and pushed things forward. 'Create a network of support around you'. I've never felt unsupported by my colleagues. And he'd say: 'continue to have fun'. I think we've done enough in each of those four areas."
That leaves Rupa with the last word. "What Dad created and what he stood for doesn't need to go. It's not any of our ambitions in life to replace the big man, but I think it's important that our colleagues know where we came from because that plants the seed of where we want to get to."
Sponsored
Sponsored Education
This module highlights a new opportunity to treat heartburn and reflux in the pharmacy with Omeprazole 20mg, which is newly available for customers to purchase OTC.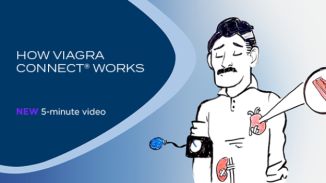 Sponsored Education
Understand how VIAGRA CONNECT works so you can better support and reassure customers purchasing it in the pharmacy
Record my learning outcomes