Insight
Building back better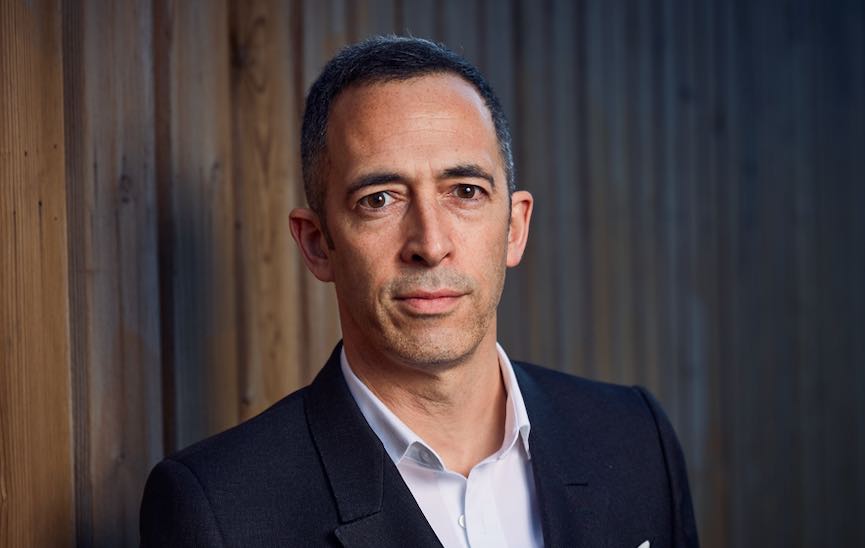 "The Government announced it was a pandemic at the end of the first day of a two day show. We were at Excel. A big tech show, 20,000-plus delegates. It was all looking good to run it as a normal event, and then all of a sudden…"
Matthew Butler, executive director for human and animal healthcare at CloserStill Media (CSM), owner of The Pharmacy Show, is talking about the beginning of the pandemic. The group, which has offices across the world and is Europe's fastest growing exhibition business, didn't run any of its 80 or so business to business exhibitions for the next 18 months.
In the UK, while a small number of staff were furloughed and 44 unfortunately lost their jobs in a workforce of just under 300, work on the show calendar continued, although it was different.
"We still needed a team," says Matthew. "We couldn't sell stand space because potential exhibitors won't commit to something that they don't know will run. We pivoted to digital – I know you hear that from everybody, but if you run and manage a product, you know your market. If you're a marketeer, you know what your audience needs and how to engage with them.
"We engaged with our customers. We wanted to keep our brands alive, build data, build our audiences. So rather than just pack up until Covid was over, let's provide information, let's provide CPD, let's provide the opportunity for our suppliers to engage with their customers. The content we've created for the series of shows we weren't able to run, we broadcast out to our delegate base. It worked really well."
There were the practicalities, of course. CSM's commitment to venues is supported by multi-year deals. "Rather than cancelling shows, we talked to exhibitors to explain the situation – 'we're postponing the show from March to June, July, August, September' – we explained what we were trying to achieve, take them with us," Matthew says.
That was successful with 99 per cent of people – international suppliers couldn't come to the UK because their territories were under different travel restrictions.
"Cancelling shows, keeping money under force majeure, is not how you build long term relationships," says Matthew. "We wanted to offer suppliers the opportunity to engage with their customers during a time when nobody can engage at all. And the most important thing was that it enabled us to retain more people; the more revenue we could generate as a business, the more people we could keep in employment."
Matthew says that initially CSM thought the pandemic might be short-lived, but then three months turned into six, then nine, and so on. "We're very lucky with the private equity company that's involved with us," he says. "It has supported us through a very tough time."
We wanted to offer suppliers the opportunity to engage with their customers during a time where nobody can engage at all
Given the nature of the business and its existing brands like The Pharmacy Show, the aim was to come out of the pandemic ready to go. "We didn't expect it to be quite as long as it was, and then there were a couple of false starts," Matthew continues. "But the Association of Exhibition Organisers was lobbying the Government to have face to face business to business exhibitions declassified – we were locked in with festivals. In a trade show, you can limit numbers, you can mandate mask wearing, you can make systems one-way, you can create a safe environment."
The first show to come back, in September 2021, was a new acquisition in the dental market – a London-based show at Kensington Olympia to add to CSM's dental portfolio, which is headed by The Dentistry Show at the NEC. Matthew says it was back to basics. "Registration, you look at it on a daily basis. Who's registering to attend? Are they the cohorts exhibitors want to see – because you can't have a mismatch? Are there enough of them? If there's not, what do you need to do about it? Normally, you start a visitor marketing campaign and three or four months out from the show, registrations come in. We had to manage the expectations of exhibitors; they can't turn up thinking that it's going to be the same as it was pre-pandemic. Fortunately, we've got the largest dentistry show in the country, so we knew the model and knew how to create the best iteration of it in London.
"We're all getting back to business. It's going to be new for everybody. For us, it's about taking the exhibitors on the journey with you, holding their hand through the whole process to ensure they've done everything they need to do because exhibiting now is not the same as it was two years ago.
With everything in flux, even with the vaccine rollout underway, at what point did Matthew start thinking that The Pharmacy Show, postponed in 2020, would run in 2021?
It doesn't work like that, he says; you can call something off at any point, but you can't create a show from nothing. "It's 100 per cent going ahead until it isn't," he says. "You can't just decide to call keynote speakers and make an education programme. Then it's a four-month process from opening registration to running a show. That's the minimum on a free-to-attend event. As soon as we knew we were running shows from September, we knew it would be okay."
Something a bit different
Matthew has been at CSM for 11 years; he arrived as the event director of The Pharmacy Show and then took on additional healthcare products. He started his career in publishing, working for Reed, part of the Elsevier Group, running magazines in the automotive and automotive business markets, before joining another Reed, this time an exhibition business, where he spent nine years running exhibitions before Closer Still gave him an opportunity to "do something a bit different for a new startup business with great ideas". Matthew's human and animal healthcare portfolio now covers 25 events/products; he joined the board in 2018.
In the pharmacy space, in addition to The Pharmacy Show, the main event is the Clinical Pharmacy Congress, which is normally held in May at ExCeL, in London's docklands. Running over a Friday and a Saturday, this is not ideally timed for community pharmacy, but given the development of more clinical services, integrated care on the horizon, and the active and visible participation of senior clinicians from NHS England, it is worth thinking about. "It's a very focused show in terms of clinical educational content, but it's got much bigger than we ever thought it could," Matthew says.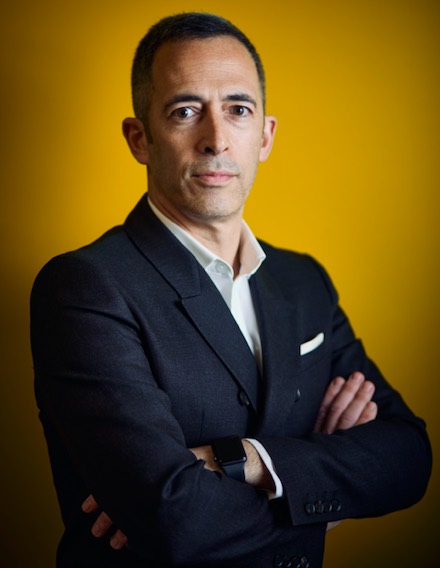 CSM also runs Pharmacy Show equivalents in France and Spain – Pharmagora in Paris and Infarma alternately in Barcelona and Madrid. The latter is CSM's largest product, with 29,000 delegates annually across three days. Add to that Occupational Therapy, Therapy Expert, Dentistry Show, London Dentistry Show, Health + Care, Acute & General Medicine, Anaesthesia and Critical Care, Future Surgery, Best Practice, Respiratory Professional Care, Diabetes Professional Care and Cardiovascular Professional Care. There's a new show scheduled for 2022 focused on oncology.
CSM itself began with the acquisition of The Pharmacy Show and The Dentistry Show 12 years ago; the two products were very different back then. "They had no educational content," Matthew says. "The Pharmacy Show was effectively a car boot sale for the industry in an exhibition venue with 120 exhibitors and no door policy. If you're a pharmacist, bring your family as a day out. The first thing we did was change it to an educational proposition. You can't do that in one year. We really got it right four or five years ago.
"If you ask people why they do what they do, many will tell you they want to make a difference in the world. So what can I do? I can make a difference by offering education to delegates that may make a difference to patient outcomes. And we offer it free of charge to our audiences.
"We don't charge like a professional association would for a one-day conference. We're offering the same or better quality, but we're offering it for nothing; it's subsidised by the exhibitor base. And if we can save millions for the health service with the content we deliver then we need to continue to look at how we can do it better. What can we offer people? How can we upskill the profession? How can we help them keep moving forward?
Blue sky thinking is not what the show is about. It's really practical stuff. Grasp today and implement tomorrow
"With every show, if you don't think about it enough, you're not doing it right. Nothing's ever perfect. How can you make it better? How can you get more delegates? How can you give them something that makes it a 'must attend' event? That's what we're always trying to do. What's that silver bullet?
"To run an exhibition and education, you need a content team. A team that programmes, gets speakers on board, makes sure it happens. Your marketing team markets the product from an exhibitor and visitor perspective. You've got the operational team, the people that talk to the venue, the staff and contractors, the electricians, the suppliers, and make sure everything is built. And then you've got the sales team, and then you have the finance team. We're not professional conference organisers, running programmes under licence for other people. Everything that we run we own, which is the most important thing for us. All the hard work we put in, we see the benefit."
It takes around a dozen people across the various disciplines at CSM to bring a show together. Show director Garry Tyson and his sales team work year round on The Pharmacy Show, but colleagues in the other functions will be working on two or three products at any particular point in the year.
On the day of the event, you will find Matthew on the show floor. "I want to be in the middle of the action," he says. "I want to feel how the event is working, I want to engage with the audience, I want to speak to the suppliers. It's the best place to be. Is it ticking all the boxes? What can we do to change things to make it better."
Inevitably, there will be things to sort out; Matthew says being able to deal with things there and then is vital. He will be across social media too, getting a sense of how a show is going.
"The first show out of the blocks after 18 months was incredible," he recalls. "The hard work you put in together and you pull it off. We were so lucky because it was over the road [Olympia is a stone's throw from CSM's offices in the appropriately named Exhibition House]. We were able to get the office to come over and just feel it, you know? Every little win is so important."
Reinvention and evolution
The Pharmacy Show was back in 2021. Unsurprisingly, perhaps, since pandemic restrictions were in operation, it was slightly smaller than the previous version in 2019, but busy enough. Automation providers, in particular, were occupied from doors open to doors closed; at several points over the Sunday and Monday, delegates were queueing to chat on one particular IT provider's stand.
"We have to constantly reinvent it," Matthew says. "You can't expect just to press a button. The profession is evolving; we have to signpost the direction of travel in the profession and offer solutions. Education is at the heart of what we offer, and the audience comes to learn. How can I make my pharmacy better? How can I make my professional self better? We have to offer something that engages professionally and personally. Blue sky thinking is not what the show is about. It's really practical stuff. Grasp today and implement tomorrow, whether that's the policy and strategy pushing the profession in the keynote or tech in the technology theatre.
"We didn't have a clinical theatre until around seven years ago. We thought community pharmacists were going to want a 'lite' version, but no, they want high end clinical content, the same as in hospital pharmacy. So we engage with steering panels and key opinion leaders to steer the content for us. We're not pharmacists, we don't know."
Research is crucial to keeping on top of the offer. "We want to know everything," Matthew says. "Pre- and post-event with steering panels, we ask delegates that come to the show what they want in the future. We speak to delegates that pre-register but don't turn up. We work with independent research companies; we speak to exhibitors. They're going to tell you who they want to see, and why. We follow thousands of pharmacists on social media. But the best way to understand your audience is to meet them. We visit pharmacies and talk to the pharmacist. It's not rocket science what we do – can we put the audience in touch with the suppliers? Yes."
In 2021, we had a first time exhibitor who signed a million pounds-worth of business at the show
Matthew thinks the show continues to evolve and, post-pandemic, he's seen one particular trend that seems to reflect the state of the sector as a whole, and the shift from products to services taking place in the community pharmacy offer. "The Pharmacy Show was a horizontal show," he says. "People would do, maybe, the Ideal Home Show and give The Pharmacy Show a go – the exhibitor base wasn't pharmacy-focused.
"Looking at the exhibitors for 2022, the show is much more vertical. It's more professional, and the exhibitors that are going to be in the hall are more specific to the channel. We also have those who didn't exhibit at the 2021 show, but who came to look at it – try before you buy. A lot of those are pharmacy specialist exhibitors and they have signed up for 2022 already, which is good."
Delivering the best
The big stands in 2021 were the pharmacy automation providers, right at the front of the hall, inside the entrance. And the pharmaceutical industry was back too, both pharma and OTC, as exhibitors and providers of clinical education sessions. "That was something we really needed because medicines are at the heart of pharmacy," Matthew says. "They see the value in engaging with pharmacists and we've been able to attract them because the education and the audience has been right.
The service providers, the finance houses and accountants, that have been regular attenders for some years now also demonstrate the verticalisation trend for Matthew, since those in the hall are those specialising in the sector. "Pharmacy is a very difficult business to understand if you're from outside of the sector," he says. "You can't just wander down the road and profess to be an expert. We have at least one incredible story a year. In 2021, we had a first time exhibitor who signed a million pounds-worth of business at the show."
The 2022 edition of The Pharmacy Show will be back at the NEC in October. What can we expect? "We're working more closely with major stakeholders and we've got a new steering panel of key opinion leaders," says Matthew. "It's going to be very vertically – clinically – focused. And it's going to be helping pharmacy deal with today's challenges.
"I want the show to be the best it can possibly be. We've come through this well, and the shows we delivered from September to the end of the year, specifically, from a healthcare standpoint, were the best forms of the shows that could have possibly been because we took everybody on the journey with us. We didn't just build the show and open the doors. We spoke to the exhibitors on a daily basis, we made sure the content was the right content for the audience, we've left no stone unturned."
For the past two years, we have all had to get used to getting our information in different ways. Conferences have been delivered virtually; some have been a great success, others less so. Matthew says that while the pandemic has accelerated the development of online platforms and forced businesses to explore new ways of presenting products and services to the market, he thinks it has also strengthened the case for face to face events.
"We've been told for 10 years that digital is going to take over from face to face, 'exhibitions are dead'," he says. "What the pandemic did was accelerate the thought that people still want to go to a show. If they are not sure about a product, they want someone to tell them about it. You walk around. If you can pick something up or touch it, you will understand it a lot better than seeing a virtual widget. Online, there's got to be someone else online to engage with; you can make videos of products, but they may never be seen by potential customers.
"Virtual works really well for the delivery of clinical education, specifically. For an education hungry audience, they haven't got to travel, they can engage when they want to, and they can get their CPD if that's what they're after. But in other areas, it doesn't work so well."
Matthew says that soft skills are hugely important to community pharmacy, and nothing beats hands on experience to get to grips with what's needed in, for example, the pharmacy consultation room. "We're covering them more and more," he says.
"Face to face is going to come out of this stronger than it went into it; it's a much better way for people to engage. People have been cooped up for two years; they want to get out to a safe place and do business, build networks, see people they haven't seen before. What can you learn today that's going to help you from a personal and a business perspective, that you can roll out into your pharmacy or your personal life, tomorrow?
"That's probably the way the future is going to have to look for us. It's got more challenging for everybody. We can't be complacent about running trade shows. We really need to double down on everything we do to ensure that we deliver the best version possible."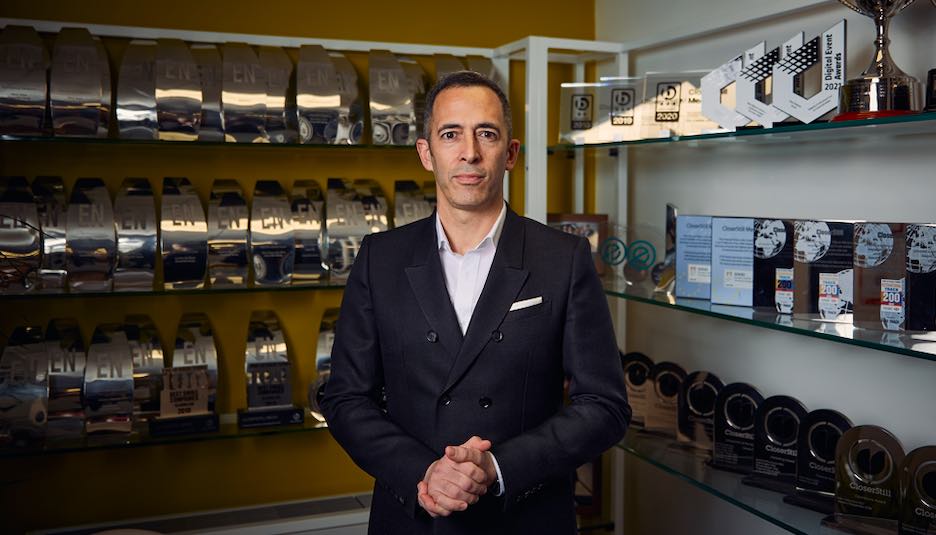 Sponsored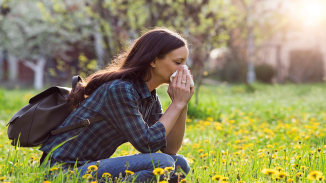 Sponsored Education
This module will improve your hay fever knowledge, helping you to understand its impact on sufferers and recommend the right products to ease symptoms
Sponsored Education
Safely recommend the most effective laxative for every customer with constipation
Record my learning outcomes