Transforming to 'more than a PMR'
Insight
Transforming to 'more than a PMR'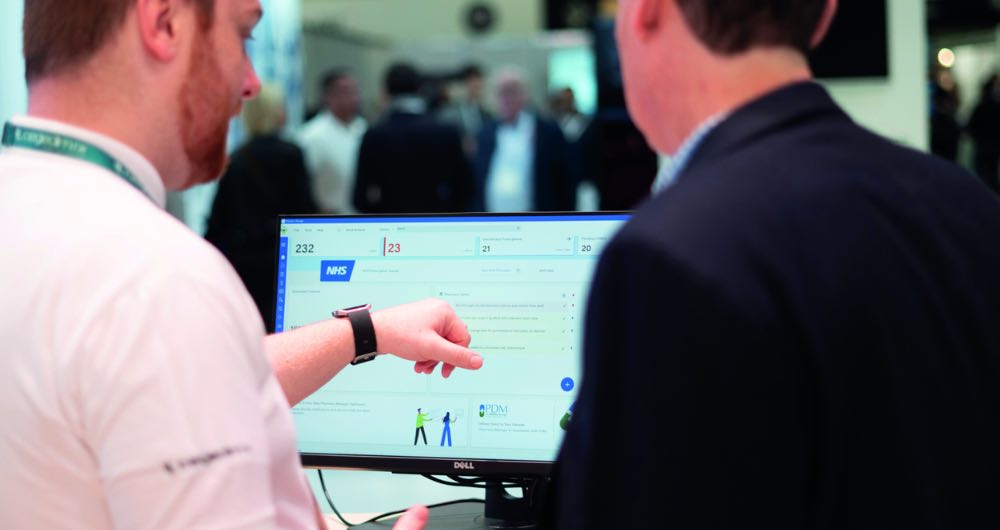 Cegedim Healthcare Solutions, part of major European healthcare technology and information services supplier Cegedim Group, is the only provider approved for NHS GP clinical systems and NHS pharmacy dispensing software across the whole of the UK. The company also offers digital healthcare solutions to support collaborative working across the healthcare landscape, with solutions for community care and shared care, as well as population health management.
Pharmacists will be most familiar with Cegedim's Pharmacy Manager PMR system, which has been servicing community pharmacies since the early 1980s. It's a product that has more than kept up with changes within the sector and was recently recognised as Product of the Year in the Technology/IT category of the Independent Community Pharmacist Awards – for the second year in a row.
Some of the biggest changes are happening now, as we come out of the pandemic. The company is moving towards solutions that support intelligent insights, drive efficient behaviours and enable effective remote prescription fulfilment and flexible approaches to dispensing. All are aligned to help save time, protect margin erosion and increase revenue opportunities.
This change is occurring in an industry that has not typically been at the forefront of adopting technology. Arriving at Cegedim in 2018, product and technology director Tracey Robertson says she was stunned to discover just how many tech-led benefits seen as standard within industries such as retail and financial services had not been adopted in pharmacy.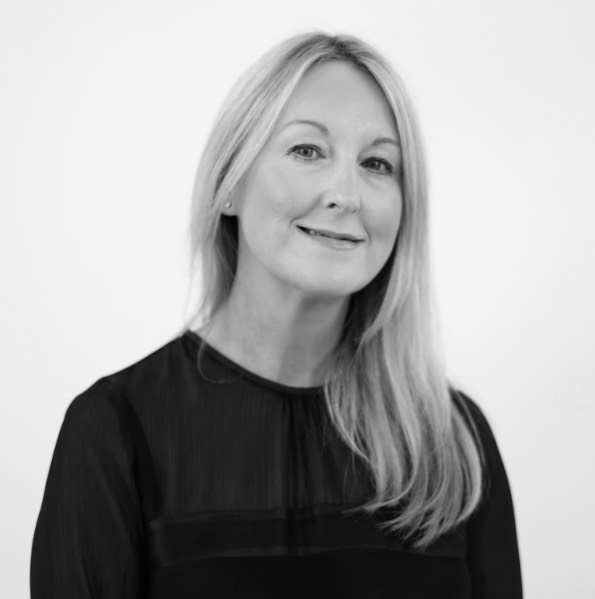 "I could see quite quickly that PMR solutions were not addressing the wider needs of pharmacy," says Ms Robertson, left. "Dispensing is, of course, the heartbeat of Pharmacy Manager, but pharmacies also need better stock management, help with centralised fulfilment, better access to data and information, and easier ways to prioritise workload to support better customer service."
Identifying so many areas to help to transform the effectiveness, efficiency and profitability of pharmacies of every size gave birth to the new vision for Pharmacy Manager which, says Ms Robertson, was "to create a digital solution that is much, much more than a PMR".
The company invested in several new R&D teams, each with its own mission, but all working on the evolution of Pharmacy Manager to support the business of pharmacy. "For example," says Ms Robertson, "no pharmacy should be unable to dispense to a customer because it has run out of the right stock." To this end, Cegedim's stock and order management team focuses on helping pharmacies manage costs and maximise revenue.
"They've made huge inroads," says Ms Robertson, "with the new Stock Inventory Module – a modern and innovative approach to managing pharmacy stock. The solution is delivering improvements with stock forecasting, responding to owings and claiming earlier, which ultimately affects the bottom line."
Cegedim's pharmacy intelligence team is helping pharmacies make better use of data to make smarter decisions. "They present key metrics as actionable intelligence," explains Ms Robertson, "which means providing 'one-click' journeys for our customers so they can take immediate action, ultimately making pharmacy life simpler."
Embracing change
A key tenet of the company's vision is close collaboration with customers to ensure developments properly reflect what their businesses need. "A PMR is business-critical and pharmacies have been understandably nervous about technology change," says Ms Robertson. "No one wants to disrupt the dispensing process or risk upsetting patients, and the pace of digital change can appear daunting. Cegedim is committed to easing the digital transformation experience, so that means walking in the shoes of customers to truly understand pain points, recognise obsolete practices and identify processes that are hindering the business."
I could see quite quickly that PMR solutions were not addressing the wider needs of pharmacy
Cegedim's discovery model may be at the heart of its product development vision, but the company also decided to avoid big changes, committing instead to introducing incremental changes and bite-sized innovations each month.
"We never wanted to rock our customers' world in a detrimental way and committing to gradual, monthly change was the best decision," says
Ms Robertson. "Our customers look forward to monthly updates that add value to their business, and Cegedim is seen as thinking creatively about how to solve problems in a way that is sympathetic to pharmacy."
Support in the pandemic
Throughout the pandemic, Cegedim introduced a number of innovations that were key in supporting pharmacies in a period of unprecedented patient demand. For example, integration between Pharmacy Manager and the NHS provided one-click access to the Summary Care Record (SCR) to ensure immediate visibility of patients on the shielding list.
Real-Time Exemption Checking improved efficiency and enhanced infection control by minimising discussions at the counter; integration to the NHS Prescription Tracker enables one-click access to prescription searches without leaving the PMR. "The decision to prioritise the integration with NHS Prescription Tracker – which led to Cegedim being first to market – was borne out of intelligence captured from usage data, showing high demand for access to the Tracker's URL," says Ms Robertson. "Replacing this with fully integrated access to the service is another example of how digital tools are critical in driving efficiencies into pharmacy, which ultimately gives back time for patient consultation and advice."
The pandemic also accelerated adoption of digital tools which, according to Ms Robertson, increased community pharmacy's appreciation and awareness of technology. "It has encouraged pharmacy to ask more of the PMR," she says, "especially in providing vital business information, improving customer communication and finding a way to profitably expand the range of services offered."
With information at the heart of empowering pharmacists to be more effective, efficient and profitable, Cegedim launched its Pharmacy Intelligence Hub last year, connecting stores to head offices and providing groups with real-time insights for proactive business management.
Real-time metrics provide an instant view of store activity, critical financial performance metrics, stock and order management and key dispensing statistics. The Hub was awarded Pharmacy Innovation of the Year at Superdrug's annual conference.
Our Pharmacy Display transforms the way pharmacies can present messaging to customers...keeping people interested while queuing
The rising use of prescription collection robots has not passed Cegedim by either – partnerships with MedPoint and Pharmaself24 were announced in January.
Improving business insight is also helping pharmacies understand how, when and where to allocate resources into new areas, such as Community Pharmacist Consultation Services. "CPCS is becoming a core part of pharmacy strategy, but pharmacies need support to make the transition successfully," says Ms Robertson. "CPCS needs to be part of the core PMR, not a separate add on that requires staff to move between systems and screens. From immediate visibility of referrals to simple, automated payment claims, a streamlined, efficient consultation process will improve the patient experience and help to maximise revenue opportunities."
A dedicated CPCS solution is integrated into Pharmacy Manager, so pharmacy teams can run dispensing and services side by side. There are active alerts to the arrival of a service need, while automated claiming ensures pharmacies never miss out on payments.
Customer experience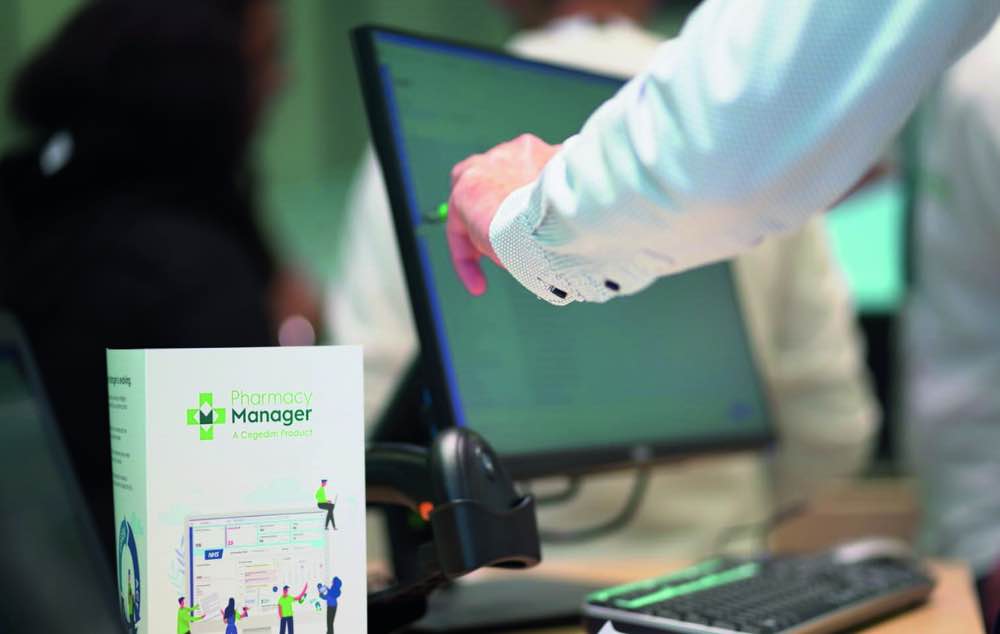 In a changing market, customers can be confused about what services are on offer, and Cegedim believes it has the solution to this too. "It is more important than ever for pharmacy to provide fast, accurate and up to date information to customers, but few pharmacy staff have the time to update displays or the expertise to create marketing messages", says Ms Robertson. "Our Pharmacy Display transforms the way pharmacies can present messaging to customers, capturing customer attention and keeping people interested while queuing.
"High quality digital displays for use in the store and windows, web-based content management and scheduling and access to a full suite of managed content, including from the NHS and public health, allows pharmacies to create marketing campaigns, use existing health messaging content or promote new services, while still ensuring the team has the time to focus on patient care."
Looking ahead, Ms Robertson says Cegedim has a "firm commitment" to maintaining its role as a trusted provider to pharmacy, delivering solutions that aim to help users make their pharmacy businesses more efficient and profitable. This includes continuing to invest in Pharmacy Manager to ensure it meets the changing needs of pharmacy customers.
"Pharmacy Manager enhancements now support every aspect of the pharmacy business, transforming performance, reducing costs and improving business understanding – from preventing lost revenue to tracking the number of prescriptions outstanding towards the end of the day and reallocating staff to ensure the workload is managed," says Ms Robertson.
"In 2022, a hub and spoke solution and new dispensing module will be launched, enabling pharmacies of all sizes to explore the benefits of remote dispensing with full prescription visibility to ensure the quality of customer experience remains high. We are committed to helping pharmacists deliver the very best service to patients and to support the wider delivery of primary and community care. Being there to support this integral part of the NHS is important to the wider Cegedim group."
Sponsored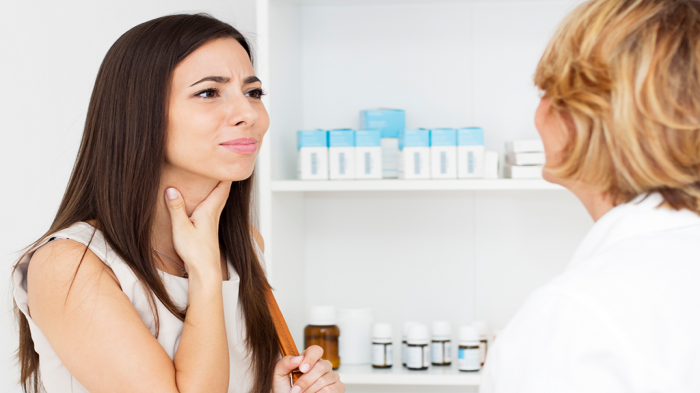 Sponsored Education
This module will help you to understand and educate customers about the risks of antibiotic resistance, and recommend products to help them effectively manage their sore throat symptoms.
Sponsored Education
This module highlights a new opportunity to treat heartburn and reflux in the pharmacy with Omeprazole 20mg, which is newly available for customers to purchase OTC.
Record my learning outcomes