Integrated care systems are coming...so what?
Insight
Integrated care systems are coming...so what?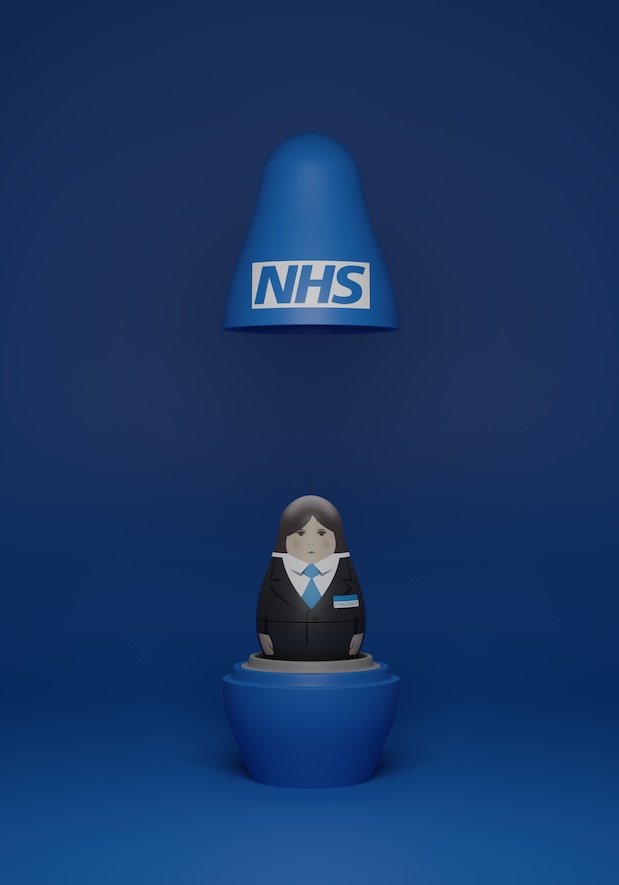 With coronavirus continuing to place unprecedented pressure on the NHS, last month's three-day NHS Confederation Conference saw commentators from all parts of the system in England – including leaders from NHS trusts, integrated care systems (ICSs), primary care networks (PCNs), clinical commissioning groups (CCGs), national bodies and partners – explore what the impact of the pandemic on the NHS can teach us about the future of health and care.
Top of the agenda for the three days online was the role of ICSs in this vision of a joined-up health and care landscape; they are set to be put on a statutory footing in 2022. All parts of England are now covered by one of 42 ICSs, with the central aim of integrating care across different organisations and settings, joining up hospital and community-based services, physical and mental health, and health and social care.
Chairing a session on 'Commissioning in an ICS', Louise Patten, chief executive of CCG membership organisation NHS Clinical Commissioners, called ICSs "the fundamental shift towards collaboration as the driving force towards improvement" through the mechanism of "delegating as much to place as possible, supported by as comprehensive an understanding of the local needs as possible".
Rob Webster, chief executive of South West Yorkshire Partnership NHS Foundation Trust, and lead CEO of West Yorkshire and Harrogate Health and Care Partnership (ICS), has been involved in what he calls "place-based planning" for years. He admitted that the task has been exacerbated by the pandemic, particularly in relation to an increase in waiting times, the length of which he said "has not been seen for 15 years".
The way out, he said, is through commissioning, which he stressed is "going to be essential" to make this happen. Describing commissioning as "a process" and "a cycle", Mr Webster stressed: "We need to move away from the emphasis of commissioning being based in an organisation" and "identify issues that affect people" in order to "design services with people, through best practice and experimentation, and get providers to deliver these services or get people to deliver them themselves".
Learning from users
While Mr Webster's place-based planning experience may give his organisation the jump on integration, not all parts of the health and care system are as well-versed in local service provision.
Speaking at a session on 'Learning from Users', Dan Wellings, senior fellow, policy, at The King's Fund, asked healthcare leaders to adopt new ways of working that ensure that what patients and communities want is at the heart of ICS decision-making.
"At the moment, how well we understand user experience is still aligned to individual services, but there's not a great deal we can do with that information with regard to the transition between those services," said Mr Wellings. "Thinking about how we root people and communities at the centre of the work an ICS is trying to do gives us a real opportunity to start to do things slightly differently here."
the national health system will fail if the neighbourhood health system isn't there
In what turned out to be one of the more heart-on-sleeve sessions of the conference, Mr Wellings' fellow speakers were open about what they had tried so far, as well as the unknowns and obstacles they still faced. Imelda Redmond, chief executive of public health and social care champion group Healthwatch England, suggested that the place to start is "at the complicated part of the line, because if we get it right for people with complex issues, we will get it right for us all – and that's where you'll see the greatest return on investment for the system too."
During her time as chief executive officer of Wigan Council, Donna Hall, now ICS advisor at NHS England, organised the training of everyone from senior leaders to GPs and midwives in "deep listening" as a different way of listening to their community and picking up stories. However, she admitted: "It's quite counter-cultural for organisations which still have a command and control ethic that imposes solutions on people, but if we don't try something new and different, we are not going to be successful."
Even where innovative strategies are in place, Karen Lloyd, head of engagement at Joined Up Care Derbyshire, says people don't make the most of them. "I spend a lot of time setting up wonderful infrastructures to enable people to have conversations with the public," she said, "because you need to listen to people and their stories to find out how they are getting to grips with what can be a complex maze of services. But then nobody uses the mechanisms I've created, I think because there's a lot of fear when it comes to measuring patient experience."
System, place and neighbourhood
So how can primary care prioritise need at neighbourhood and place level when it's at odds with system-wide priorities? This was the question posed by Dr Karen Kirkham, national clinical advisor, system development and population health management at NHS England and Improvement, while chairing a session on 'Conflicting Priorities', which interrogated how a PCN can support the different population health priorities of its patients while also delivering the population health requirements set two tiers above it at system level.
In his keynote address, outgoing NHS chief Sir Simon Stevens was asked what advice he would give to those who find setting up their ICS challenging. He said: "Agree on the outcomes you want and work backwards… don't start with governance and management structures… agree the outcomes and reverse engineer."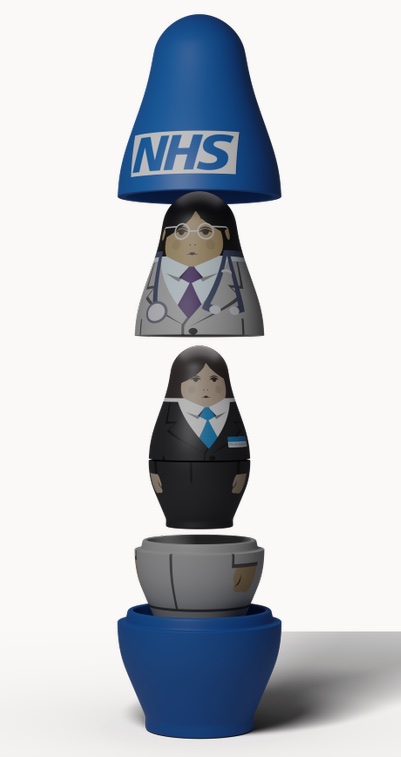 For Dr Pramit Patel, GP clinical director (CD) of Care Collaborative PCN in Surrey, the "engine room should really be in the PCN". He said: "Place is a network that includes community leaders in a Russian doll effect, where the small doll is the PCN, the medium doll is 'place', and the big doll is 'system'. The small doll needs to tell the big doll what's needed, so relationships are key between system and neighbourhood colleagues."
This is undoubtedly an area where pharmacy has a role to play, not to mention many vociferous champions, including local community pharmacy PCN leads – ready, willing and able to build these relationships.
From pharmacy's perspective, the GP Community Pharmacist Consultation Service (CPCS) is an obvious example of where neighbourhood action can make a difference. It is being implemented really well in places like Avon, where about 80 per cent of all GP practices have switched on the service. However, in other parts of the country, while PCNs are in favour in principle, GPs are so busy they don't have the time to implement the service with the pharmacist around the corner. So if colleagues can't find the time to talk to each other, how is this new world going to be built?
Dr Patel acknowledged there is more work to be done on engagement at local level. "Protected time for clinicians across sectors is very important," he said. "But this relationship building takes time to co-design and co-deliver the pathway."
Dr Sakthi Karunanithi, director of public health at Lancashire County Council, added that what systems leaders must remember is "the national health system will fail if the neighbourhood health system isn't there".
Where next for PCNs?
With PCNs at different stages of maturity, the NHS Confederation's director of primary care Ruth Rankine led a discussion on where they should have been without a pandemic, and on the priorities and opportunities for where they are going next. Dr Sunaina Khanna, GP clinical director of GPS Healthcare, Solihull, and member of the Confederation's PCN Network Board, acknowledged that while Covid has exacerbated health inequalities, it has also "accelerated trust building and relationships across PCNs, and galvanised purpose".
Describing PCNs as the "unique building blocks into ICS", she stressed: "We know the patients and have their trust from the pandemic, so we can carry their voices right to the top and carry the resources back down to ground level." But she warned: "If we don't engage on this, we will lose resources. As a CD myself, I have to now think how we keep building relationships with hospital, mental health, and community services. We have, for example, engaged with community pharmacy teams and have a really good system going on with them, but we need to keep it going."
The small doll needs to tell the big doll what's needed, so relationships are key between system and neighbourhood colleagues
Despite recruiting all hands on deck, Dr Khanna admitted: "I can't do everything myself, and we are fire fighting at the moment. In my PCN, all our capacity is unplanned care, on the day, so if we don't work with other system partners and join this up for health prevention, I don't see how we will do it."
A partnership of equals
This idea of a partnership was reiterated by Ms Redmond, who said the pandemic has demonstrated that "when we allow competent people to get on, they work very well and make decisions that are in the interest of their local community. We have an opportunity not to squander those assets that are at our fingertips right now, and we can only do this if we truly have a partnership of equals. Let's choose not to go back to a default mode of looking up and instructing down; we need to commit to looking around to see what our assets are, not centralising all decision making in an ICS board, but distributing power to where the best decisions can be made".
When it comes to the 'place' element of the system, Ms Patten gave a welcome nod to community pharmacists, saying: "We have to absolutely embrace their important role in the local place, and ICSs will [need to] develop the voice of pharmacists locally, and understand their roles and potential roles in supporting communities."
Health MOTs
One clear acknowledgement for pharmacy came in the announcement by NHS England's chief operating officer Amanda Pritchard, who is effectively Simon Stevens' deputy, of the launch of 'Health MOTs' at NHS vaccination sites, pharmacies and clinics this autumn. The service will offer a range of targeted tests, including blood pressure, heart rhythm and cholesterol checks when people drop in for top-up Covid jabs or flu vaccinations.
Although full details were not forthcoming during the conference, NPA chief executive Mark Lyonette, said: "It makes sense for pharmacies to be part of any new initiatives to monitor heart health and cholesterol, given how accessible they are and their proven track record in preventative care… and it highlights the important role pharmacies will have in the nation's post-pandemic reset." However, he added: "We hope it's not a one-off scheme limited to a select few pharmacies, but something that can be scaled to turbocharge access to cardiac support through community pharmacy."
Hancock's half hour
The end of the conference saw a keynote address from then health secretary Matt Hancock, who told delegates that as "we take this moment to look forward as we continue to vaccinate our way out the pandemic", we should not forget that "the scale of the challenges we face is not diminished". Describing a common mission to "discharge this duty collectively and together", Mr Hancock described managing a "triangle of demand, resources and innovation" as the roadmap for onward travel.
With an estimated waiting list for elective treatment of 5.1 million people, he said the first side of the triangle was to "think about demand that can return [to the NHS] and what we do to prevent demand in the future. We know the 5.1m doesn't yet include the returning demand of people who have not come forward during the pandemic, and as people re-present with problems, we will see the waiting list go up." Admitting that "we have not concluded discussions inside government about what extra funding will be needed to do the job", he said: "We do have a far better handle on what we need than we did even three months ago, so I can absolutely commit we can get the funding that we need to deal with the backlog."
We need to make sure we embed these lessons and make this a turning point from which we build the best health system in the world
Without name-checking any health and care services in particular, under the second angle of 'resources', Mr Hancock stressed that preventative care is critical to reducing demand. "Prevention being better than cure has never been more starkly apparent than in the last 18 months," he said, "and giving ICSs the statutory powers and the budget to help people stay healthy in the first place is what will help manage demand in future years."
With regard to 'innovation', his message was clear: "In the pandemic, we worked as one team and we must never let that go. We need to make sure we embed these lessons as we move forward and make this a turning point from which we build the best health system in the world. Where changes are needed, let's make them for the betterment of the NHS as a whole. I commit to do what I can in our mission to build back better and fulfil the promise of the NHS in brighter days ahead."
More surprises to come
The contrast to the health secretary's perkily positive sound bites came, as so often over the past year and a bit, from England's chief medical officer, Professor Chris Whitty. He pulled no punches in his closing keynote speech, with the stark reminder that "Covid has not thrown its last surprise", and some facts about the work to come in tackling the virus.
"We will need boosters over the next two to three years for the winter season, and after that we will have polyvalent vaccines that hold up well against new variants," he said, before drawing attention to the socio-political issues that also need to be addressed.
"If you looked at a map of geographical areas where Covid has hit repeatedly, you will see they are areas of deprivation. And if you had a map of Covid deaths now and child deaths in 1860, they are the same areas of deprivation," he said. "Covid hit people who had liver disease, cardiovascular disease or diabetes. Once you have one thing, you tend to acquire others, whether by cause and effect or through common risk factors such as smoking.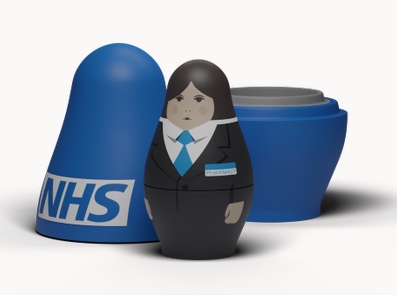 "Covid has reinforced that in the UK, we either have a healthy population with no disease state or those with multiple diseases or chronic conditions, yet training for medicine or nursing professionals has become increasingly specialised. We need to keep the generalist skill set as these people are able to surge from one area of healthcare to another where needed."
Community pharmacy is a prime example of this kind of agility during the pandemic. It remains to be seen whether ICSs and the wider health and care system will make the best use of pharmacy from here on out as one of its most effective partners.
Sponsored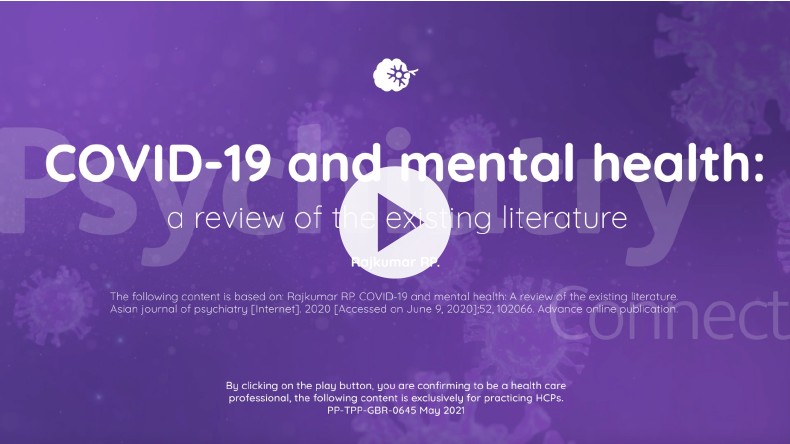 Sponsored Education
Viatris has created this short video based on a publication reviewing global research into the potential impact of the Covid-19 pandemic on mental health. It identifies six areas where psychiatrists can play a role in supporting people's mental health through these difficult times.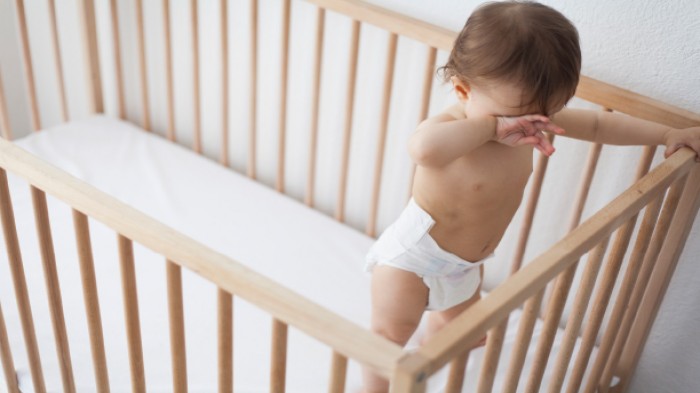 Sponsored Education
Prepare to advise parents and carers on appropriate management of their children's eczema.
Record my learning outcomes