Representation review runs true to form
Insight
Representation review runs true to form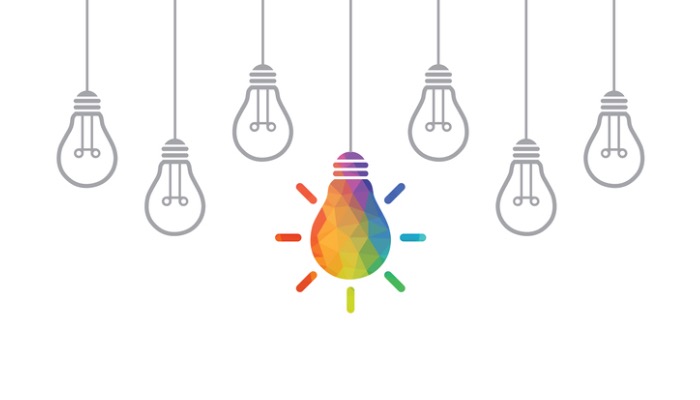 Twelve months have passed since Professor David Wright published his Independent Review of Community Pharmacy Contractor Representation and Support ("the Review"). A year before that, in July 2019, the five-year contractual framework locked in funding cuts the sector had been aggressively fighting since they were first announced in December 2015.
In the four years that had passed, the national pharmacy bodies ran a far reaching campaign – petitions to the Prime Minister, protests outside the Houses of Parliament. The Government was equally determined, publishing its own consultation on hub and spoke and implementing the first round of cuts. The Pharmaceutical Services Negotiating Committee (PSNC) took the Government to court, seeking a judicial review. The case was lost, and a new chief executive Simon Dukes sought to steady the ship.
The machinery of Government was soon consumed with another problem (Brexit), and extracting further cuts from community pharmacy seemed to be put on the back burner. There was a lot of reporting about the risks Brexit posed to the medicines supply chain and the sector seemed hopeful that the role community pharmacy could play in securing that supply chain could change the minds of those holding the purse strings in Whitehall. When it was announced that PSNC had entered formal negotiations, there was optimism that the new health secretary would change course and the funding cuts would be reversed.
That hope proved to be misplaced when the settlement was published in July 2019. Speaking anonymously, one local pharmaceutical committee (LPC) chief officer said: "The negotiating team doesn't negotiate, it just settles. We're told that it could have been worse, but we don't ever seem to win a negotiating round." In response to that settlement, and the four years of tumult that preceded it, the Wright Review was commissioned in November 2019, with the purpose of finding the most effective approach to contractor representation and support (see box).
"The Review comes as the community pharmacy sector enters a period of change, under the recently agreed five year CPCF deal, and its purpose will be to find the most effective ways for PSNC and the LPCs to work together to represent and support contractors through those changes. We hope the Review will strengthen relationships between PSNC and the LPCs and find ways for us to collectively increase efficiencies so that contractors get best value for money."
PSNC chief executive Simon Dukes, announcing the Wright Review, 29 November 2019
Review nobody asked for
When published in June 2020, the Review made for startling reading. There were 33 recommendations – four highlighted as priorities – covering the structure and function of local representation (LPCs) and national representation (PSNC). Some of the recommendations were simple administrative changes, such as consistent naming of organisations. Others were more radical – term limits for committee members and the replacement of the governing 'committee' of PSNC with a council made up of LPC chairs.
Professor Wright said the Review delivered what he said it would when he was appointed: it was "dispassionate, proportionate, and focused on delivery for contractors who are the paymasters."
The recommendations could be broadly grouped into three categories: those aimed at PSNC, those aimed at LPCs and those aimed at how PSNC and LPCs work together. PSNC would be renamed Community Pharmacy England (CPE) and all LPCs would adopt a localised variant, as some already have.
Four priority actions were identified:
The creation of an independent Community Pharmacy England Governance and Strategy Board responsible to contractors for oversight of CPE and community pharmacy's local representative structures ('Community Pharmacy [Local]/CPLs/LPCs)
The development of a national vision and strategy for community pharmacy in England
Replacing the current PSNC with a CPE Council comprised of the chairs of the CPLs, each representing an agreed minimum number of contractors
Significantly increasing funding to CPE to support the negotiation processes (and CPLs).
A common theme across LPCs and PSNC was a lack of governance, transparency and accountability, so across PSNC and LPCs would be standardised governance frameworks, human resources policies and term limits for elected and appointed contractor representatives.
Professor Wright found a general dissatisfaction among contractors about the performance of local and national representation, and proposed a framework of KPIs for both national and local use. He suggested that for LPCs to function better, they needed consistency of form and function, with back office and administrative functions like payroll, HR and IT infrastructure provided centrally. That would allow efficiencies of scale and a level of reliability not present in the current system.
They should be of the right size and aligned with NHS England boundary areas, with a suggested mean size of 200 contractors per LPC. Committee size would be capped at 10 members, with an expectation that the use of tools like Zoom and Microsoft Teams would enable further operating efficiencies.
The newly renamed Community Pharmacy England would be rigorously overhauled, using learning from organisations viewed as successful, like the General Practitioner Committee at the BMA and Community Pharmacy Scotland. A council of LPC chairs would replace the existing committee in the national body, with a governance board above it.
The cost efficiencies gained by restructuring LPCs would be invested in the centre to provide their back office support and improve the core negotiation function. Policy units would be created to better support the negotiating team, which would be rebuilt, employed and better trained.
The Review was stark in its comments about the negotiating team and the 2019 contractual settlement. "A need to improve outcomes from national negotiations and to train the negotiating team was repeatedly stated in all parts of the review," the document said. "Concerns were raised regarding divisions within the current negotiating team and the lack of an overall negotiation strategy…"
The scale of the recommendations surprised many; one press report called it a "drastic overhaul". Even Mr Dukes said the report made for "difficult reading".
Reviewing the review
Structural reorganisation is a familiar concept in community pharmacy. It is often witnessed first hand by those employed by large multiples; many have had to adjust their focus thanks to an NHS reorganisation affecting existing relationships.
NHS reforms typically build from a year out, then coalesce into a shadow form of the future structure, ready to switch over on launch day. It would seem reasonable that pharmacy representation might follow a similar pattern. However, months went by following Professor Wright's delivery of the Review and hardly a word was said.
With no implementation of the priority actions happening any time soon, a Review Steering Group (RSG) was launched in November 2020 – not as an implementation group, but ostensibly to review the Review. Consisting of six representatives of multiples and four independents, it is tasked with "exploring Professor Wright's proposals in more detail", and coming up with "a workable proposal for the sector."
The RSG has been working for six months now and has published a timeline that requires PSNC and LPC representative elections to be delayed by a year from this winter to 2022. This time frame offers the potential for significant change, but so far the RSG has published little detail about any proposed reforms, other than a set of largely structural principles it intends will guide its deliberations.
One LPC chief officer says: "The length of time from the publication of the Review to any meaningful progress is disappointing. Sometimes it seems hard to see a connection between what the committee of PSNC are doing and how contractors feel." Another comments: "It feels as though the can is being kicked down the road."
The focus on structural principles is perhaps no surprise, for among the 33 recommendations are four that could explain the hesitancy of those who, until now, have occupied the seats around the national representative table, and the negotiating team which is drawn from the same pool:
Limit membership for all committees to 12 years (three terms of four)
Replace the current PSNC with a CPE Council, constituted by local representative organisation chairs
Review those local structures with respect to the number of contractors represented, value for money and NHS England footprints
Limit those local committees to 10 members.
Professor Wright identified that the cost of representation in the sector is around £11.3 million a year – almost £8m of that being the cost of local representation. With roughly half of that coming from large multiples, there is an immediate pressure on the system to ensure that local representation is effective and provides value for money. As another LPC chief executive says: "LPCs are concerned that the process has been designed to effect change to them, in preference to any reform of PSNC itself, when the Review was clear that reform was needed at PSNC and LPCs."
Not everyone has the same concerns, however. Another chief officer says: "A lot of the anxiety could be resolved if all parties, especially independent contractors and LPCs, could be assured of the decision making process and know that their voices would be heard."
The Review Steering Group is due to hold engagement events with LPCs in July and publish detailed proposals in September. This timeline is causing some concern, neatly summed up by another LPC chief officer. "It's hard for LPCs and contractors to engage with the detail on this as there is still so much activity regarding the pandemic, and trying to get back to business as usual".
If that deadline is met, it will have taken almost two years to get to formal proposals. There's a way to go yet.
Sponsored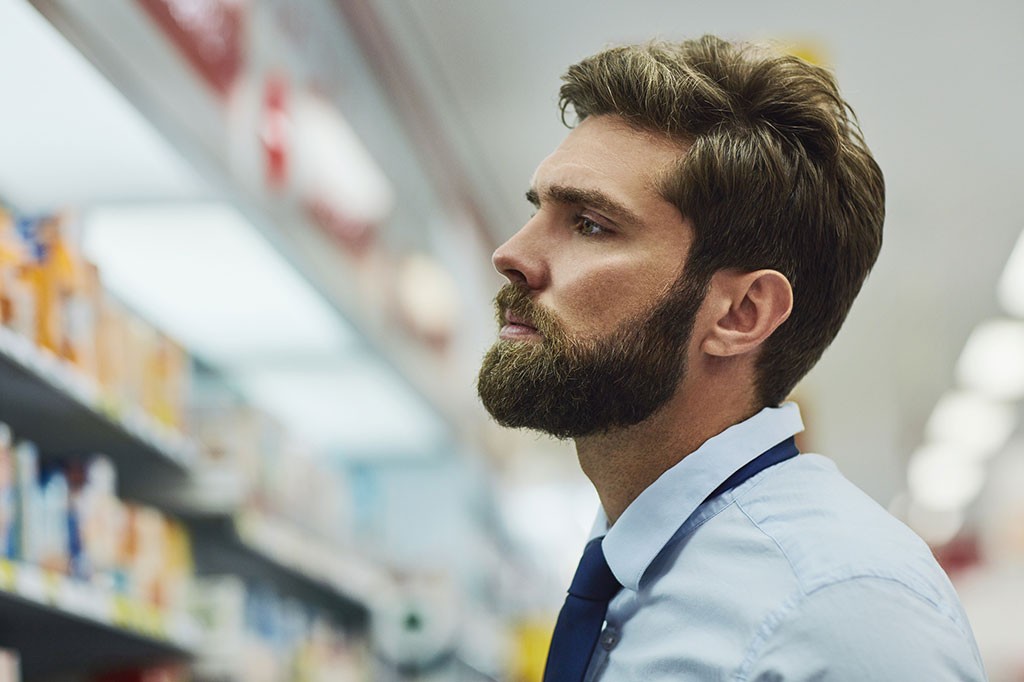 Sponsored Education
Get back to basics on the causes and impact of erection problems so you can confidently support your male customers
Sponsored Education
This module highlights a new opportunity to treat heartburn and reflux in the pharmacy with Omeprazole 20mg, which is newly available for customers to purchase OTC.
Record my learning outcomes