Driving sales to keep profit on track
Insight
Driving sales to keep profit on track
If there was ever a time for the commercially-minded community pharmacy, it is now. There are many challenges facing the sector, but there is still hope of retail success if you follow a few simple steps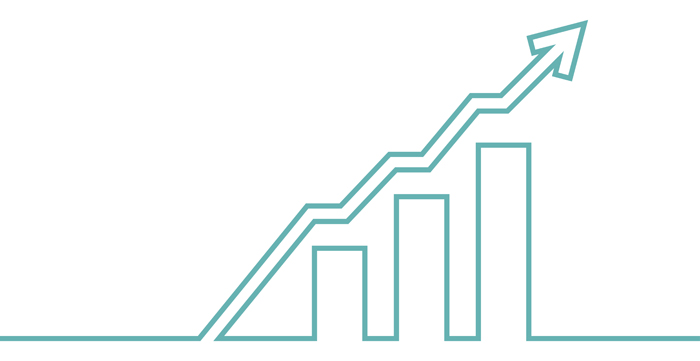 The only constant is change, and community pharmacy has experienced plenty of that in the past year. But the good news for independent pharmacies is that customer shopping habits are also changing.
There is an opportunity to change the mindset of people who normally just go to pharmacies for prescriptions or medicines, or for distress purchases that they need urgently, and encourage them to think of the pharmacy as a shopping destination instead.
Recommending products that are useful and suitable for customers' conditions or ailments will not only help them, boost your sales and enhance your reputation for customer service, but will positively affect how they think about your pharmacy's retail offer.
A large part of the attraction of the discounters such as Lidl and Aldi isn't just the price, but the simplicity of shopping: having categories clearly defined enhances the shopping experience and makes buying easier.
This is an approach that you can adopt, as it makes it likely that more shoppers will be prepared to look around your pharmacy and either 'pick up' or 'top up' rather than wait until they do their big shop.
Reflection time
Ask yourself a question – how many patients make a straight line from the pharmacy entrance to the dispensing counter and then return the same way without looking at any of the other products and services you have to offer? Why do you think they do that?
We know it's not all about price. After all, not only do convenience stores do well, but even the large retailers like Tesco and Sainsbury charge more in their convenience stores than they do in their superstores.
Opportunity knocks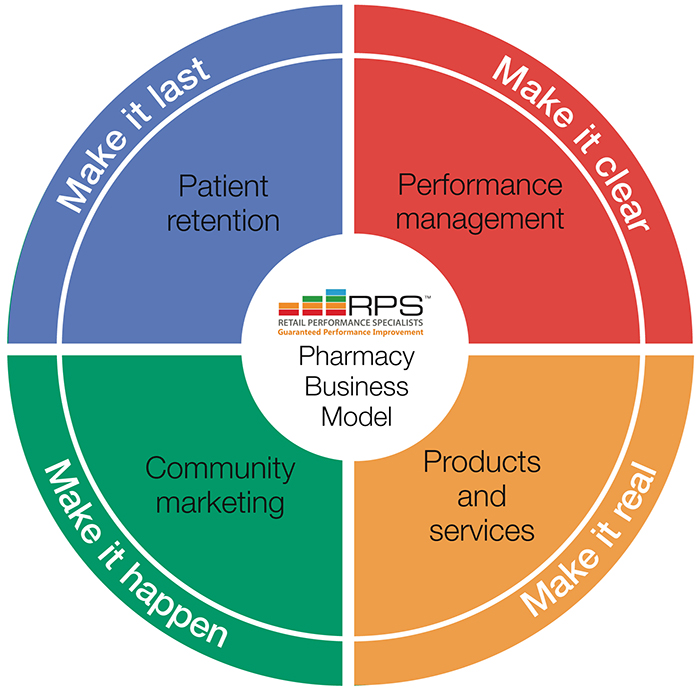 The biggest challenge, and therefore the opportunity, for retailers is breaking the 'buying trance'. We all do it, as it keeps us sane. Think about the last time you went shopping. You probably only noticed the stores you intended to visit and then only the departments that you were more interested in inside those stores.
Your patients are often in that trance: they are in collecting a prescription or buying medicine and they are not even considering purchasing the retail products from you that they plan to buy sometime later this week anyway. Worse than that, they may be buying them from a convenience store.
Action plan
We have three simple tactics that will help improve the profitability of your pharmacy, which we guarantee will be successful as long as you have the discipline to make it happen.
1. One more thing – offer every customer one more product or service that will support their condition
2. NOOSE stocks – Never Out Of Stock Ever
3. Make a difference – How to enhance the customer journey so you become their community pharmacy of choice.
One more thing
The aim here is to break the trance. This means chatting, introducing, recommending and advising - we call this 'one more thing' to keep it really simple.
This is a challenge for the whole pharmacy team, and it's important to get them involved and explain the reasoning behind it. Give everyone in your team the challenge to introduce, recommend, and offer one more thing to every person who comes into your pharmacy. This will also encourage customers to navigate more of your store and help break the trance that blinkers them to the range of products you offer.
In order to do this, make a list of items you would offer to every type of customer (such as mothers with young children, the elderly); invite them to look around; offer one more thing that goes with what they came in for. This approach really does work, and if you succeed one in three times your retail sales will increase anything around 15 to 30 per cent. In addition to that, your team will feel more successful and be encouraged to continue with the technique.
This isn't about the hard sell, or forcing products on people that they don't want or need. An important part of this for community pharmacy is the element of zero pressure: introduce and recommend means softly and appropriately for each individual. Would you offer your mum something you thought she would find helpful?
 
Find out more
Dennis Reid of Retail Performance Specialists is a retail specialist who helps companies increase sales, performance and profitability. He has more than 35 years' experience and has worked with major companies including Nike, Gucci, Nokia and Marks & Spencer. He now works with community pharmacies to deliver the Pharmacy Growth Programme, and is so confident in the team's expertise that the company is guaranteeing a 10-fold return on investment over 18 months or your fee returned.
To explore how the Pharmacy Growth Programme could benefit your business, call Andrew Reid on 01344 849397, or email andrew@rps-global.com

 
Never Out Of Stock Ever
Many retailers do not realise that the top 10 per cent of their retail lines will represent around 30 to 40 per cent of sales. It makes sense therefore that you should be Never Out Of Stock Ever (NOOSE) of these lines.
Here is a really simple way to make sure you improve your retail sales.
1. Nominate someone as your retail champion
2. Create a list of your top 100 lines
3. Put a small sticker on the shelf edge in front of each (to identify them easily)
4. Check the stock daily and, if necessary, order more in good time
5. Put an alternative item beside these lines that is useful and may be more profitable (i.e. has a larger margin)
6. Track sales to see how they grow.
Make a difference
What we mean by this is making a difference to the experience of your patients. To do this, you need to consider the whole person, not just the ailment. What service could you offer patients with particular conditions or needs?
For example, do you offer blood pressure monitors for all patients with high blood pressure? Do you offer patients with diabetes a service to help them manage their condition better and to prevent complications?
Do you achieve the maximum number of Medicines Use Reviews (MURs) and New Medicine Service (NMS) interventions, and more importantly, do you offer services or products during your consultation with each patient that are appropriate for them and their needs?
You might think it's not worth the hassle, or you might feel uncomfortable if customers say no, but it's important to consider the benefits for you and for the patient. The worst that could happen is that one more patient will take up your offer, and the best may be a 30 per cent increase in services and more referrals and sign-ups.
Team building
If you want to drive your business and see your profitability grow, give these tactics a go. Try one, then move onto the others, keep it simple, targeted and focus on actions:
1. One more thing – every time
2. Never Out Of Stock Ever on your top 10 per cent
3. Make a difference – offer a service.
The greatest challenge you face may be the nervousness of your team. They may give you all the reasons this won't work rather than the one reason that it will: "I'm not here to sell"; "Our patients wouldn't appreciate it"; "We have always done it this way"; "We are a professional service not a retailer".
The reality is that if you do not sell you may not survive, and your team must be aware of this. Your competitive advantage is your ability to give a personal, supportive service and capture more of people's monthly spend that another retailer normally benefits from – it might as well be you.
So, you need to help your team look forward and see the opportunity, not look backward and congratulate themselves on providing a professional service while your profit erodes due to lack of sales. Remember, everyone loved Woolworths right up to and after the day they closed. Today, people want solutions and good service at an affordable price.
If you want more advice on how to help your team change to be opportunity focused, get in touch now and start to see your business benefit.
 
Top tip
Research shows that when we buy we do it in three steps: we all scan to see what is available; we then like to narrow it to two or three things to choose from; then we decide which to choose. Make sure you stock those choices for your fast sellers.
 
To explore how the Pharmacy Growth Programme could benefit your business, call Andrew Reid on 01344 849397, or email andrew@rps-global.com

 
Sponsored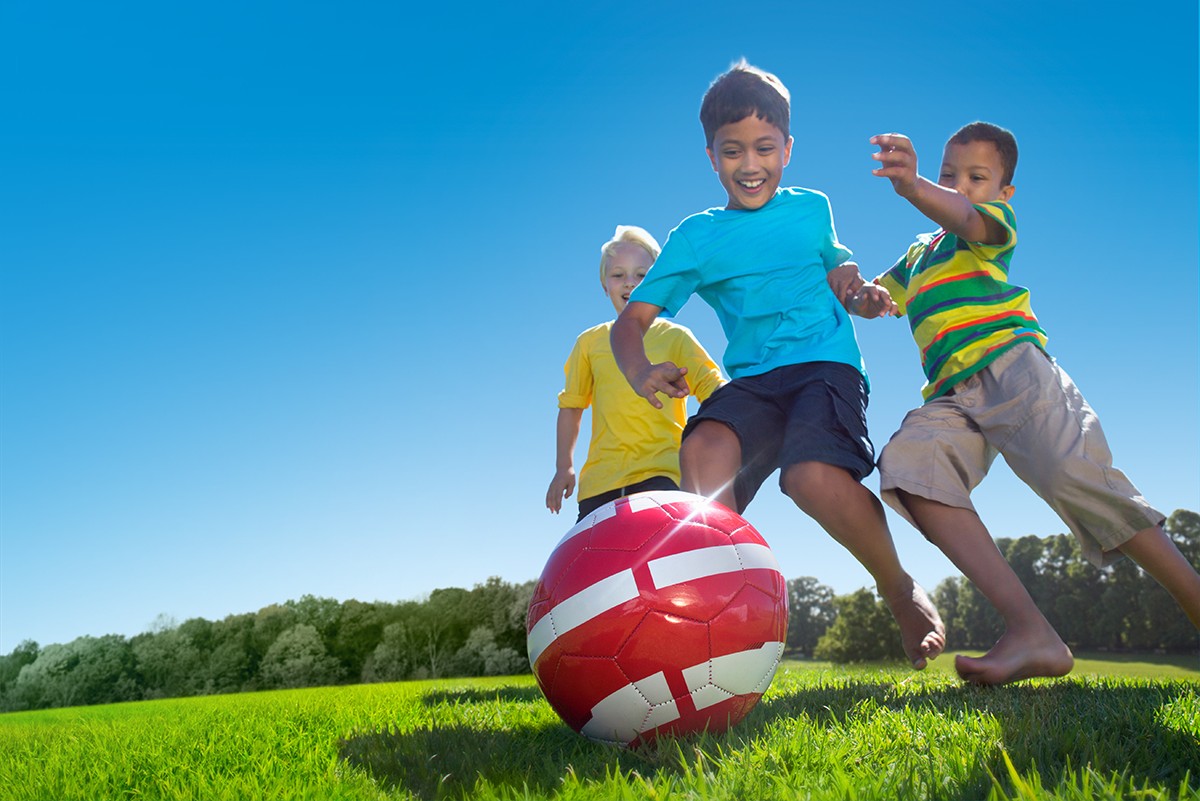 Sponsored Education
Work through this new-style module to increase your confidence in reassuring parents of children with allergies, and know what advice and products to recommend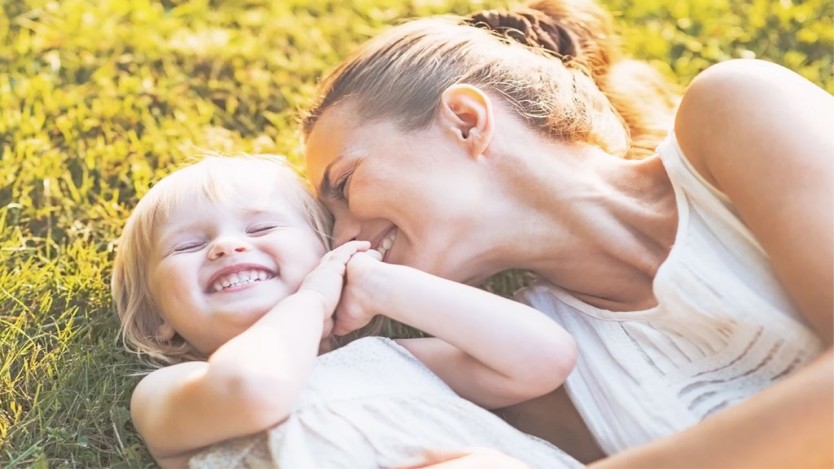 Sponsored Education
This interactive video will test and reinforce your knowledge so you can confidently advise parents on common childhood illnesses, such as teething, earache, coughs and colds.
Record my learning outcomes