Box ticking, or barrier busting?
Insight
Box ticking, or barrier busting?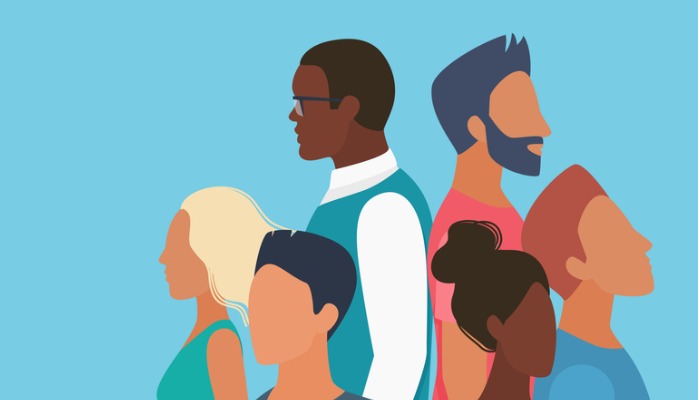 The issue of inclusivity in pharmacy workplaces and in patient care was put front and centre at the start of March, with the announcement from England's chief pharmacist Dr Keith Ridge of a national plan of training and resources to enable the sector to stamp out racism and use inclusive practice in patient care.
The Joint National Plan for Inclusive Pharmacy Practice has been developed and published by NHS England & Improvement (NHSE&I), the Royal Pharmaceutical Society (RPS) and the Association of Pharmacy Technicians UK (APTUK), along with other pharmacy organisations including PSNC, Well, Lloydspharmacy and Superdrug. It aims to support and champion diversity in the pharmacy workplace, and help tackle the country's health inequalities.
Explaining the driver for the Plan, Dr Ridge says the "distressing impact" of health inequalities on people's lives, which have been amplified by the pandemic, shows there is still "a long way to go as professionals to genuinely understand, celebrate and make the most of the benefits of our diversity for improved and better healthcare provision."
The timing of the launch seems prescient. New research from employee engagement consultants Inpulse found 33 per cent of employees who responded to a year-long survey said they did not feel their company took diversity and inclusion (D&I) seriously. More than half of those who identified as either black or black British said they felt unable to "voice a contrary opinion" due to fear of negative consequences. Yet the Government's own long-delayed Commission on Race and Ethnic Disparities (CRED) report into health and education inequalities, also published in March, controversially claimed that "most of the disparities we examined, which some attribute to racial discrimination, often do not have their origins in racism".
Many of the critics of the CRED report claim it cherry-picked data to support a particular narrative, and have suggested it should have been peer reviewed by independent health experts and scientists, calling out its lack of a single "health expert or a biomedical scientist". The RPS has been similarly critical, with president Sandra Gidley saying the experiences of RPS members "simply does not concur" with those made in the report.
The GPhC has also stepped up, launching its own consultation on a five-year strategy to deliver equality, improve diversity and foster inclusion. The 12-week consultation seeks views on the its proposals to be more proactive and joined-up in using its regulatory influence and levers to help reform the structures and practices that maintain inequality and discrimination within pharmacy and pharmacy regulation.
Joint aims
NSHE&I, the RPS and APTUK are urging pharmacy professionals in England to work collaboratively to deliver the Plan, which aims to draw on the benefits of diversity to offer better healthcare provision to support the prevention of ill-health and address health inequalities across diverse communities.
The first phase of the Plan – which will continue to be developed through subsequent national roundtable meetings – sets out actions for pharmacy professionals to educate themselves about equality, diversity and inclusion, and culturally competent healthcare service delivery. It also seeks to ensure that colleagues from black, Asian and minority ethnic backgrounds are fairly represented and equally heard in decision-making forums.
By the summer, Dr Ridge says his team will also be developing "a set of metrics to measure and monitor progress" that align with existing and developing NHS policy, as well as a menu of accredited training and resources for pharmacy professionals on culturally competent healthcare service delivery. There will also be a resource pack to help pharmacy teams use local population health data to enable them to engage with diverse communities.
For its part, Sandra Gidley says that alongside its existing Improving Inclusion and Diversity across the pharmacy profession: our strategy for 2020-25, the RPS has reviewed its recruitment processes and will publish inclusion and diversity data for all elected and appointed positions on boards and committees, reviewed against the make-up of its membership and the wider profession. APTUK will also be collating data on representation across its membership and leadership, following a restructure of the executive committee this month (May 2021), with APTUK president Liz Fidler encouraging all members to complete a survey to collect this data when invited.
Leading by example
While this all sounds like progress, there is always the risk with any initiative that it becomes nothing more than a box ticking exercise. Mohammed Hussain, RPS fellow and senior clinical lead at NHS Digital, says that although he is "pleased to see inclusion is still on the agenda", there is a risk that it is the "same old people just paying lip service but never [making] any meaningful changes".
"We really need to do much more on inclusion in pharmacy – something more akin to the Workplace Race Equality Standard (WRES): Indicators for the NHS medical workforce, applied to pharmacy," he says. "And why is the medical WRES model better? It's mandatory, not guidance. Pharmacy needs to get to this position. We need to move beyond soft guidance to harder rules if we are serious about the change we wish to see."
Dr Mahendra Patel, RPS English Pharmacy Board member and pharmacy research champion for Yorkshire & the Humber at the National Institute for Health Research, who was involved in the development of the new Plan as part of an advisory group of pharmacy partners, is more positive.
"The racial inequalities we continue to face inform my work with health inequalities, and I believe that people at the top in their ivory towers have got to lead by example and get their own houses in order," he says. With that in mind, Dr Patel says he has made it clear from the beginning to stakeholders in the Plan that "it must not be a document that just sits there after lots of people have put their time, energy and resource into it".
People at the top in their ivory towers have got to lead by example and get their own houses in order
As a long-time advisor to pharmacy groups such as Well and Lloydspharmacy on inclusivity – particularly around the pandemic, when he was advising on workforce risk assessment – and pharmacy lead at The British Association of Physicians of Indian Origin (BAPIO), Dr Patel says he's also had a wider opportunity to promote the Plan and what it means. The key, he says, is ownership: "Everyone has to be part of the 'family' doing this in order to create an underpinning that remains permanent through our everyday lives of practice that we can build on. We must work together to show people they have an inclusive space to feel confident, trusted and equal at all levels all across the pharmacy sector, not just in clinical practice but also in academic institutions."
As part of this, NHSE&I is looking for "pharmacy trailblazers" already demonstrating "culturally competent and tailored approaches to healthcare service delivery", which may include working with faith communities, local community leaders and groups, voluntary sector organisations and local health champions.
Dr Ridge says he recognises that some organisations and teams will be ahead in terms of having arrangements in place, and says that where this is the case, "the ask is to push ahead further and encourage others by sharing your progress". For others, he says the Plan will be a first step and will require development to reach what is now needed. He stresses that the key message is "to use it to help you move along the route towards cultural competence and inclusive practice with purpose and belief".
Achieving results
Dr Patel says it will be interesting to see what comes out of the forthcoming roundtable in August, as it will show some results from the partners who have already signed up. "We'll be inviting them to bring examples along," he says. "One example we've already had is from the Guild of Healthcare Pharmacists, which brought a 10 point checklist out for members as a start, and I know Lloyds, Well and Boots have all been doing things as well."
Countering doubts that the Plan can drive meaningful change, Dr Patel is an advocate for the benefits that the pharmacy workforce and organisations should start to see from what he calls "inclusivity made obvious". "This creates a space for people who feel disadvantaged to be themselves without feeling inhibited because of their race, sexual orientation, disability or anything else," he says.
Dr Patel is also confident that the Plan is an opportunity for pharmacy to "truly touch" the communities and people they serve with "a level of understanding of cultural awareness and complexities that can help them better meet the needs of those different communities, according to their beliefs, perceptions and behaviours. There isn't a journey like this within the other healthcare professions, and I'm confident that what we have developed is unique and not tokenistic," he says. "But whatever comes out of the roundtable in August is what we work on next. We have to hear the needs of everybody to make it work, and keep listening to them."
Sponsored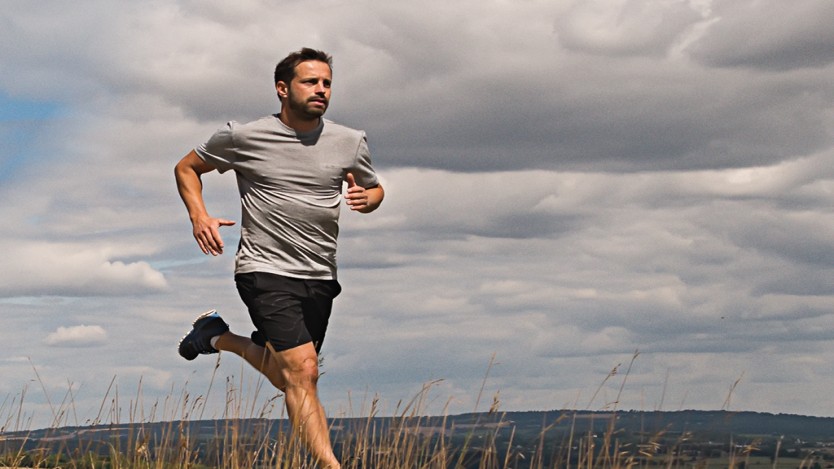 Sponsored Education
Make the right recommendations to support customers to stop smoking
Sponsored Education
Work through a customer consultation to determine the possible cause of stinging, gritty eyes and recommend an effective treatment to help ease these symptoms.
Record my learning outcomes