Stronger from within: Vitamins and minerals
Healthy living
Stronger from within: Vitamins and minerals
The VMS category is thriving, as consumers try to do all they can to protect their health during the pandemic
Vitamins, minerals and dietary supplements designed to help people cope with stress, support energy production and look after their joints have become increasingly popular during the past year. And with the public keen to protect themselves from Covid-19, immune boosting ingredients have seen a huge surge in demand. One of the most popular – and closely examined – has been vitamin D. Research into its protective effects continues.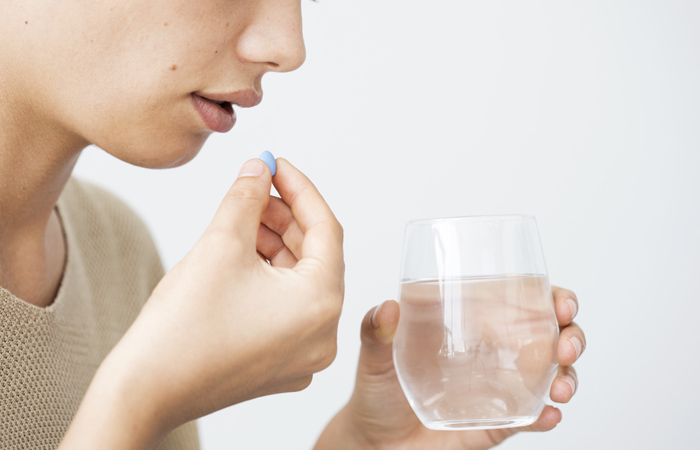 A white paper produced by scientific experts for Thornton & Ross (Seeing the light: does vitamin D have a role against Covid-19?) looked at the antimicrobial and anti-inflammatory effect of the nutrient as a possible protector against acute respiratory illness. "There is evidence from other critical illness that suggests vitamin D preparations can reduce the risk of death," says the paper. "Patients with severe Covid-19 might benefit from vitamin D preparations as part of clinical trials to determine whether it has a role to play in reducing risk of death in Covid-19."
The Scientific Advisory Committee on Nutrition rapid review on using vitamin D supplements to prevent acute respiratory tract infections found a modest protective effect of vitamin D supplementation (daily dose 10-25mcg). And although the NICE Covid-19 Rapid Guideline: Vitamin D (NG 187) review found insufficient evidence for its use in preventing Covid-19, it agreed that low vitamin D status is associated with more severe outcomes. "It is not possible to confirm causality because many of the risk factors for severe Covid-19 outcomes are the same as the risk factors for low vitamin D status," says the guideline.
Further investigation
Dr Michele Sadler, scientific adviser at the Health Food Manufacturer's Association, says: "More research is needed before any conclusions can be drawn about vitamin D supplementation. Some research suggests a link, but it is not clear that taking vitamin D offers any specific benefit over and above its role in supporting the immune system. However, in the current situation, it makes sense to ensure a good dietary intake of all the nutrients important for the immune system."
Mike Wakeman, founder and clinical pharmacist at Vitmedics, says: "A recent report from the Royal Society suggested people admitted to hospital with Covid-19 should have their vitamin D status checked and/or supplemented and consideration should be given to testing high dose calcifediol in the RECOVERY [Randomised Evaluation of Covid-19 Therapy] trial... There seems nothing to lose and potentially much to gain."
Clinical nutritionist Suzie Sawyer says: "Pharmacy staff need to recommend vitamin D supplementation, which will help optimise immune health – vital as we live through Covid- 19. One recent review found a positive association between vitamin D deficiency and severity of Covid-19. It therefore makes real sense to ensure vitamin D levels are adequate and this is only possible through supplementation, especially during winter months."
Pandemic prompts soaring sales
The pandemic has fuelled sales of dietary supplements (VMS), with market analyst Mintel estimating a rise of 9.1 per cent value growth in 2020 to reach £494 million. Since the pandemic began, 24 per cent of VMS users have increased their usage, with immune health the greatest driver. Mintel predicts a rise of 13.2 per cent to £559m for the VMS market by 2025.
The main trends in the market currently are supplements to boost immune function and those to help manage mood and stress. Some 36 per cent of respondents surveyed by Mintel said they had used VMS to strengthen their immune system and 15 per cent to improve their mood.
Vitamin D has seen considerable growth in usage, up from 30 per cent in 2019 to 38 per cent in 2020. According to Nielsen data (year to 31 October 2020), sales of vitamin D were worth £31.7m, up by 76.5 per cent.
John Acland, head of e-commerce and category management at up by 47 per cent last year. People want easy ways to take daily vitamins. Research we carried out found that parents face a daily battle to get kids to take their vitamins, and a great tasting vitamin that's easy for them
to take is essential. We've also noticed a more proactive attitude to health and wellbeing and this has certainly benefitted the VMS category."
In addition, McKesson has seen increased demand for vitamin C, turmeric and ashwagandha (also known as Indian ginseng).
The in-store experience is still vital when it comes to choosing VMS products, says Mintel. Some 75 per cent of shoppers say they browse shelves before making a purchase, with 74 per cent looking for information on ingredients. Some 33 per cent say they ask a pharmacist for help when choosing.
At Ceuta Healthcare, Chewy Vites brand manager Lindsey Tier has seen another trend emerging during the past year. "What we've seen is a trend for more convenient ways to take vitamins, with gummy format sales products of 56 per cent year on year. Kids' multivitamins have seen an uplift too. Another trend has been alternative remedies for sleep and stress."
Graham Keen, executive director at the Health Food Manufacturers' Association (HFMA), says: "During the pandemic, there has been a significant rise in the numbers of adults taking food supplements. Some 24 per cent of the 10,000 people taking part in HFMA's recent survey stated they now take more food supplements and 31 per cent have started taking them for the first time in the last year."
At Numark, OTC business development executive Cathy Crossthwaite says: "There has been a strong focus on immunity support. We have seen huge uplifts in combination Lloydspharmacy parent company McKesson, comments: "Interest in vitamin D among customers has increased. Vitamin D has always been a popular supplement, but since the Government issued guidelines advising everyone in the UK to take a supplement during the autumn and winter months, demand has soared."
Energy, joint care and multivitamins are also popular sectors. "Pharmacy can support customers to find the product most suitable for their needs," says Ms Crossthwaite.
The importance of pharmacy advice is echoed by physiotherapist Sammy Margo, who says: "Early intervention is key, especially when dealing with the impact of joint conditions on an ever-aging population. Pharmacists can play a pivotal role in encouraging and supporting people."
Alliance Healthcare business mentor Martyn Parkes says: "VMS growth is in the immune boost area, with vitamin C, D, iron, fish oil and elderberry all big growth areas."
He says the top five single supplements are vitamin D (33 per cent), vitamin C (27 per cent), vitamin B complex (15 per cent), vitamin A (12 per cent) and vitamin E (10 per cent).
Bridging gaps
Although it is found naturally in foods such as oily fish, red meat, eggs and mushrooms, around 80-90 per cent of our vitamin D requirements are obtained via sun exposure.
However, the National Diet & Nutrition Survey found that around a fifth of UK adults have low vitamin D levels (below 25nmol/l), and during winter this rises to about 30-40 per cent.
Dr Nisa Aslam from the Health & Food Supplements Information Service (HSIS) says: "It remains important for pharmacy staff to advise customers to take a vitamin D supplement for overall health, immune health and muscle and bone health."
Registered dietician and British Dietetic Association spokesperson Susan Short echoes NICE recommendations when she says: "All adults and children over the age of one should consider taking a daily supplement of 10mcg of vitamin D, especially during autumn and winter."
Vitamin C and Covid
Results from more than 100 studies have shown that vitamin C may help prevent, treat and reduce severity of symptoms in patients with Covid-19. Evidence has been published in the journal Nutrients and presented to NICE for review. The research included a randomised controlled trial which showed vitamin C could cut the fatality rate of critically ill patients by 68 per cent.
Co-author professor David Smith, emeritus professor of pharmacology at the University of Oxford, says: "Vitamin C is, we believe, important in two areas: first, a person's vitamin C status will influence their susceptibility to suffering harm from Covid, which can be reduced by oral pre-treatment; second, during hospitalisation, there is evidence that the course of the disease can be influenced by intravenous administration of high-dose vitamin C."
The authors of the report have launched a campaign – VitaminC4Covid – to highlight the nutrient's importance.
Free vitamin D supplements
The NHS is offering free daily vitamin D supplements to people at high risk from Covid-19. This applies to people over 18 in England who have received a letter to say they are at high risk. Patients can apply online and receive a four-month supply.
All adults and children over the age of one should consider taking a daily supplement of 10mcg of vitamin D, especially during autumn and winter
Other immunity nutrients
Aside from D and C, vitamins A and E are important for a robust immune system, along with zinc and omega-3 fatty acids, says dietician Dr Carrie Ruxton on behalf of HSIS.
A study in BMJ Nutrition looked at the association between vitamin intake and respiratory complaints in adults from the UK National Diet & Nutrition Survey. It looked at vitamins A, E, C and D from diet and supplements and the prevalence of respiratory complaints. It found intake of vitamins A and E from diet and supplements, and vitamin D from supplements, were linked with a lower prevalence of respiratory complaints.
"This new study reports that people who supplement have a lower chance of experiencing respiratory complaints," says Dr Ruxton. "This shows that supplements are an important tool in our armoury to stay healthy all year round."
Maximise your VMS category
According to Numark's Cathy Crossthwaite, customers expect the following from a VMS category:
• Arange of products to suit multiple needs
• Easy navigation with plenty of signage
• Self-serve information
• Interaction with knowledgeable staff
• Multiple formulations to choose from.
"Having a well thought out fixture, breaking the category down into relevant subsections based on use and customers will help ease the shopper journey," she says. "The leading brands play an important role in helping customers navigate the fixture."
Dr Nisa Aslam from the Health & Food Supplements Information Service (HSIS) says: "Visibility and choice are key. Make use of gondola ends and change your displays monthly. Focus on a health issue (eg respiratory health or immune function) and build a display of products linked with those issues."
At Nature's Bounty, category development and product training manager Paul Chamberlain says: "We know that pharmacies have a lot of dwell time as people wait for prescriptions, so capitalise on this with well-placed secondary displays. Also consider customers you can link sell to. It pays to get staff trained up and confident talking about supplements. We've seen a 29 per cent uplift in pre versus post training in stores with good supplement offerings."
Alliance Healthcare business mentor Martyn Parkes says: "Maintain, train and don't overlook the opportunity to gain customer engagement through encouraging a better lifestyle, diet and supplement intake. Team members should gain more knowledge in VMS to be able to advise."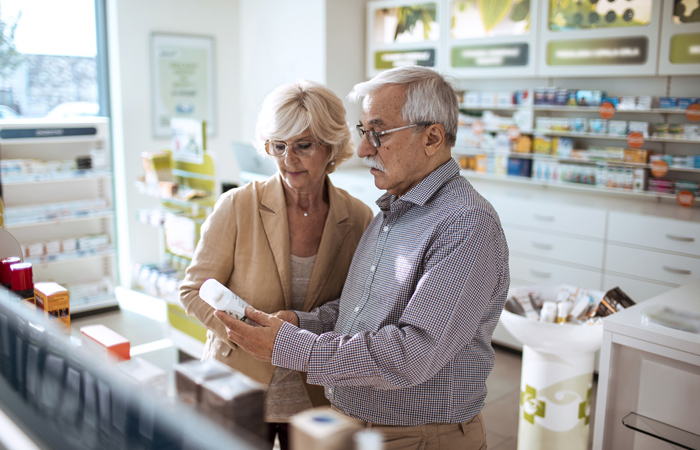 Other important market sectors
A 2019 report from the charity Versus Arthritis found that musculoskeletal conditions such as arthritis and back pain affected some 18.8 million people in the UK in 2017, accounting for more than 22 per cent of our total burden of ill health.
While supplements won't alleviate all the risk factors for these conditions (obesity being a main one), they can help. Consultant rheumatologist Dr Rod Hughes says: "Pharmacists can play a pivotal role in steering people with joint pain towards a prevention programme, promoting lifestyle and diet changes, including recommendation of clinically proven joint specific supplements, such as the galactolipid GOPO. A prevention programme can help to reduce the number of people using long-term analgesics, with resulting side-effects." Current food trends are also creating a role for supplements.
People choosing vegan and vegetarian diets are predicted to make up a quarter of the British population by 2025, with flexitarians accounting for half of UK consumers, says HSIS.
A plant-based diet can have health benefits. However, if not well planned, it can lead to nutrient deficiencies, especially of vitamins B12 and D, iron, zinc, selenium, iodine and omega-3 fatty acids. According to an HSIS report, a quarter of people on plant-based diets have been diagnosed with a nutrient deficiency at some stage – mostly iron or vitamin D – and eight out of 10 vegans and vegetarians rely on ready meals. HSIS says 62 per cent of people switching to a plant-based diet did not research the nutritional health impact first and around half take no dietary supplements.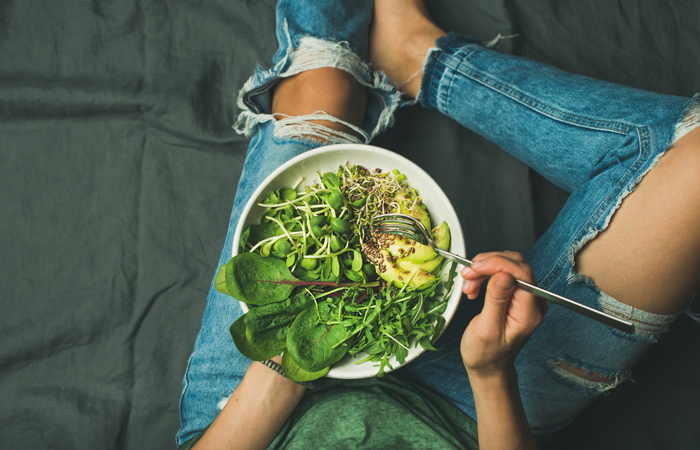 A prevention programme can help to reduce the number of people using long-term analgesics
Views from the P3pharmacy category panel
Marisa Maciborka, Bedminster Pharmacy, Bristol
"I always try to recommend supplements for preventative health. Popular products for us include vitamin D, zinc and natural cold remedies. Typical questions from customers tend to be about which products are safe to take alongside their current medications and what appropriate doses would be for such products. The Floradix and Bio-Kult brands sell well, as do pharmacy own brand vitamins. To improve your category, keep products visible and showcase them. Ensure all staff are educated on the differences between products and their benefits."
Selina Gill Locum pharmacist, West Midlands
"Since the pandemic, there has been a rise in customers purchasing supplements to try to keep well. Vitamin D is selling very well. Additionally, more customers are looking for supplements that support a vegan diet. Trends have changed over the last two years, from customers looking for cheaper generic products to searching for high quality ingredients and tailored supplements. Displaying supplements such as vitamin C, vitamin D and multivitamins alongside cold and flu products during the winter has seen a significant rise in purchases."
Jaimini Modi Locum pharmacist, Keencare Pharmacy, Harrow
"We have a section dedicated to vitamins from Health Aid and Solgar. Customers generally go by recommendations from others on what type to buy. However, the queries we do receive regarding which are best for particular conditions are aided by our layout of these vitamins, which are grouped by health conditions. Similarly, we have staff members who have attended training with Health Aid and Solgar to be able to recommend suitable products. Solgar sells well due to the loyalty scheme we offer, and to boost Health Aid sales, we include regular promotions on products."
Sponsored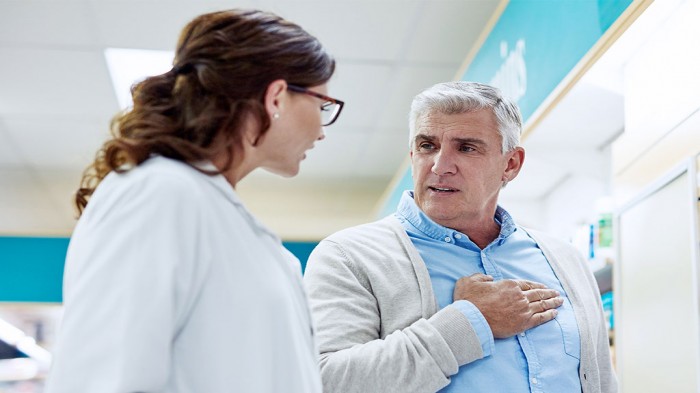 Sponsored Education
Discover the key benefits of Guardium so you can recommend this PPI with confidence to help ease heartburn and acid reflux symptoms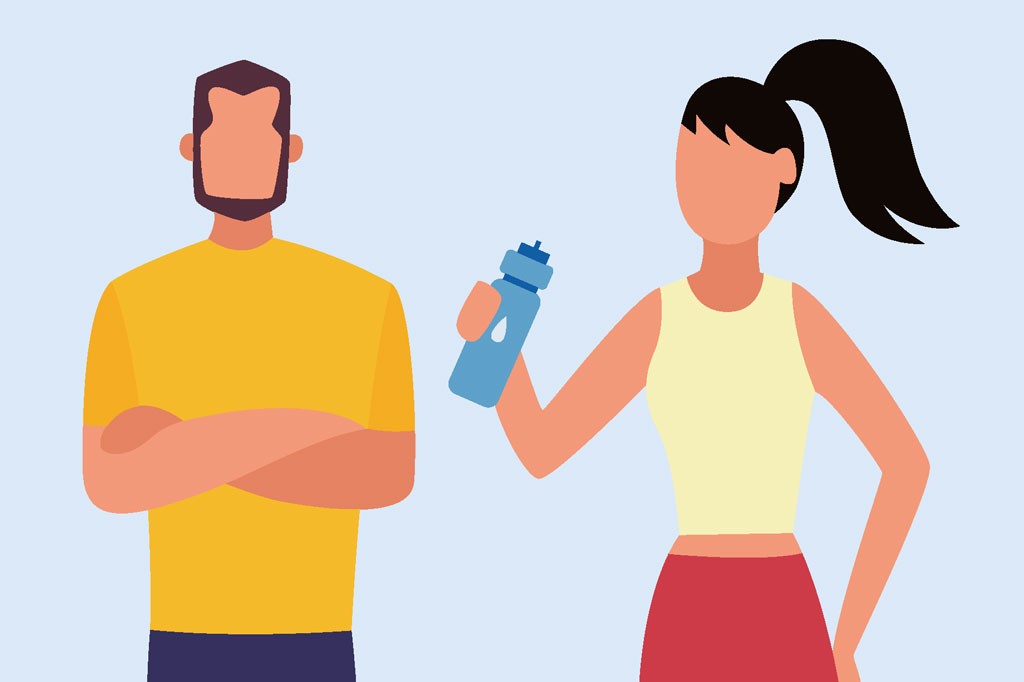 Sponsored Education
Understand the important role oral rehydration products play in helping prevent dehydration after illness
Record my learning outcomes