Hidden benefits to help for men
Healthy living
Hidden benefits to help for men
An estimated five million men in the UK experience erection problems, but a June 2020 survey by Upjohn (now Viatris, after its merger with Mylan) revealed that only four per cent have sought help from a pharmacist. The survey found that 76 per cent of men with erectile problems feel too embarrassed to discuss the issue at a pharmacy
Viagra Connect launched a trial size two-pack for pharmacy retailers across the UK last month. Aimed at the millions of men who are worried about trying an erection problem treatment for the first time, the pack provides a new commercial opportunity for pharmacists to further grow the category. The launch is being supported by a heavyweight marketing campaign, instore and POS promotional materials and new training materials for the pharmacy team to handle potentially awkward conversations.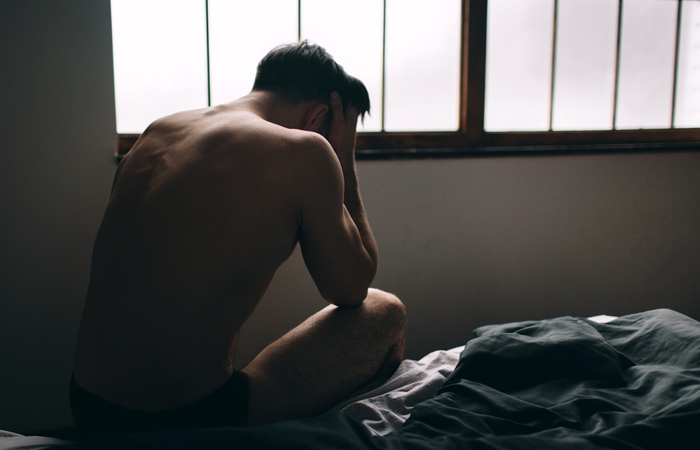 Pharmacists are well placed to educate customers about any underlying lifestyle factors and advise on treatment options. By keeping information materials as visible as possible, potential customers going into the pharmacy for Viagra Connect could feel more comfortable.
Using their observational skills, pharmacy team members can then discreetly follow up to see if they're looking to find out more. Window posters or leaflets around the pharmacy will increase visibility and could encourage a customer to take the first step and ask about erectile problems.
"Pharmacists may well be the first port of call, and are perfectly placed to be the trusted experts for men experiencing erectile problems," says Rob Elliott, marketing director for Viagra Connect at Viatris. "We know this issue can have a huge toll on men's mental wellbeing, with almost a fifth of men with erectile problems feeling depressed because of them. Worryingly, five per cent have even suffered panic attacks. It's so important pharmacists have the tools to initiate conversations with these men sensitively and advise them on the most appropriate treatment."
The new, smaller sized pack comes in the wake of last November's launch of Viagra Connect's Time to Raise It movement, which is backed by the Men's Health Forum, Brook and dating expert Sarah Louise Ryan. It aims to remove the shame and stigma associated with erection problems and put the joy back into sex.
According to the Time to Raise It report on sex and intimacy in the UK (which surveyed more than 5,000 Brits), 27 per cent of people with erectile problems have never spoken to anyone about the issue, which can lead to both physical and mental wellbeing issues down the line. Over 46 per cent of respondents said they would like to be more intimate, and more than a quarter said erectile problems had stopped them being intimate with a partner. However, more than a quarter felt they could tackle the issue together once they had spoken to their partner about it.
The survey found that a quarter of those with erectile problems are under the age of 35. It also revealed that 25 per cent of men aren't aware of lifestyle and physiological causes of erectile problems, such as stress, alcohol, being overweight, blood flow issues and prostate problems. There can be a huge impact on mental wellbeing, however, causing feelings of anxiety (in 27 per cent of cases), depression (19 per cent) and a lack of confidence (23 per cent).
Pharmacists may well be the first port of call, and are perfectly placed to be the trusted experts for men experiencing erectile problems
A matter of contraception
NHS Digital data on Sexual and Reproductive Healthcare (SRH) services in England for 2019/20, published in December, revealed a further decrease in access to contraceptive services. At 1.26 million, contacts for contraception through SRH services were down 10 per cent on 2018/19, and 33 per cent compared to 2014/15.
According to these data, 82 per cent of all contacts with SRH services were made by women and girls. The number of women using the most effective method – long-acting reversible contraception (LARC) – as their main method, decreased by 4.5 per cent in the last year. Uptake of oral contraceptives fell from 45 per cent in 2014/15 to 38 per cent in 2019/20, although they remain the most common method. There has also been a fall in the number of emergency contraception (EHC) items provided by SRH services and at other locations in the community.
During 2020, the Faculty of Sexual and Reproductive Healthcare (FSRH) at the Royal College of Obstetricians & Gynaecologists issued updated guidance for contraceptive provision, concerned that the pandemic would cause women harm if they couldn't access effective contraception.
There are 15 common methods of modern contraception, including short-term, long-acting reversible and permanent methods, and it's important that women use the right method to suit their needs. The FSRH argued for easier access to progestogen-only pills (POPs), and advocated greater use of LARC, such as intrauterine devices (IUDs), intrauterine systems (IUSs), implants or injections.
The Women's Lives, Women's Rights: Strengthening Access to Contraception Beyond the Covid-19 Pandemic report, published by the All Party Parliamentary Group on Sexual and Reproductive Health in September 2020, revealed that 13 per cent of sexually active women who are not planning a pregnancy reported not using any source of contraceptive supply within the last year. Only around a quarter of women in England obtain contraception from specialist SRH services, while around two-thirds of women using contraception obtain it from GPs, the main providers of LARC.
Access to LARC in primary care can be limited, however, due to cuts to public health funding and a lack of GP training and time. Women in England currently require a prescription to access contraception in the first place and one third of contraceptive appointments in GP surgeries and almost half in specialist services are to maintain existing contraception. There are now calls to expand the role of community pharmacies in the provision of oral contraceptives, so that GPs can concentrate on improving their LARC offering.
The FSRH offers a range of training courses for primary care professionals, including pharmacists, so that they can expand on their skills. "Community pharmacists can play a significant role in the provision of contraceptive services," says Dr Anne Lashford, vice-president of the FSRH. "Pharmacists could take FSRH's Essentials for Primary Care, which would equip them with the skills and confidence to consult with patients about their sexual and reproductive healthcare needs and review combined hormonal contraception, POP and the injectable contraceptive with service users. With this training, pharmacists can provide counselling to women on the range of contraceptive methods."
People often expect to walk into a pharmacy and have immediate access to SRH services, so pharmacies often need to train up other members of staff so they have someone available on site all the time
Novel pharmacy provision
As of 2020, around 170 pharmacies in Birmingham are delivering cost-free and prescription-free Umbrella SRH services, including EHC, condoms and self-sampling testing kits for chlamydia, gonorrhoea, syphilis, HIV and hepatitis B. Some pharmacies can also provide chlamydia treatment and the emergency contraceptive pill for future use, and can initiate the contraceptive injection or oral contraception.
Research published in Sexually Transmitted Infections in November 2019 aimed to explore the experiences of Umbrella pharmacy staff and pharmacy users. Between March and September 2019, semi-structured interviews were conducted with 15 pharmacy staff delivering SRH services and 15 people who had used an SRH service at the pharmacy. The pharmacy-based sexual health services were perceived as accessible and convenient by users as well as staff.
Pharmacy users appreciated that pharmacies had long opening hours, short waiting times and that appointments did not need to be booked in advance. However, a lack of availability of trained staff was perceived to be a barrier for some, especially when trying to access time-sensitive services such as EHC. Pharmacy healthcare assistants found it frustrating if they had to turn people away because a trained pharmacist wasn't available.
While only pharmacies with private consultation areas are eligible to enrol on the programme, the researchers still found privacy concerns among users. Some said they would avoid the services if they knew the staff personally, thought they would be seen by people they knew or if other pharmacy customers were present. The study found that the barriers to service delivery needed to be addressed to enable pharmacies to deliver their full potential.
"Community pharmacies are easy for patients to access," says Professor Jonathan Ross, spokesperson for the British Association for Sexual Health and HIV (BASHH) and professor of sexual health and HIV at the Institute of Microbiology and Infection at the University of Birmingham. "Umbrella pharmacies have undergone a specific training programme to provide the services. However, time is an issue. People often expect to walk into a pharmacy and have immediate access to SRH services, so pharmacies often need to train up other members of staff so they have someone available on site all the time. This can be a problem if they often use locums, and it's also important to train pharmacy assistants, as they have important interactions at the counter."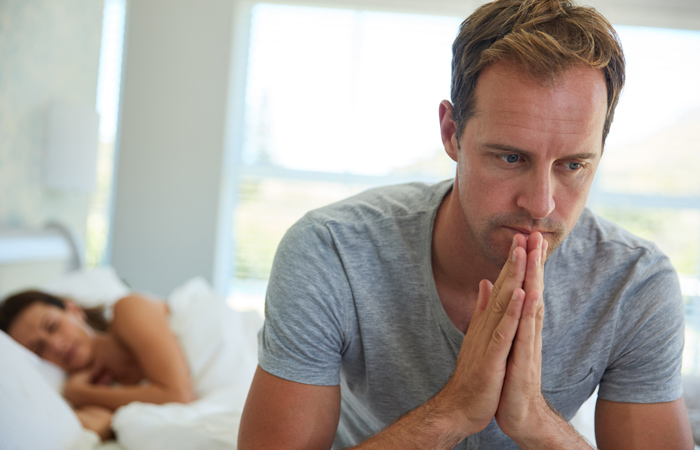 STI rates are rising, with young people most at risk
The number of annual gonorrhoea diagnoses rose 26 per cent between 2018 and 2019, according to a September 2020 report by Public Health England. This has prompted health officials to warn of the need to practise safe sex, including correct condom use.
The rise in gonorrhoea cases contributed to an overall increase of five per cent in new STI diagnoses in 2019. Cases of syphilis increased by 10 per cent, while chlamydia, which also increased by five per cent, remains the most commonly diagnosed STI.
Across all STIs, the highest rates of diagnoses continue to be seen in 15 to 24 year olds, MSM (men who have sex with men) and some minority ethnic groups.
According to Professor Jonathan Ross, spokesperson for the British Association for Sexual Health and HIV, community pharmacists should be aware of which groups have the highest rates of STIs. "STI rates change. At the moment, gonorrhoea levels are up," he says. "Pharmacists need to be able to identify risk factors so they can target customers. Chlamydia is the easiest infection for pharmacists to test and treat – and also an important one.
Availability over the counter in pharmacies will make it easierfor women to access essential contraception to avoid unplanned pregnancies during and beyond Covid-19
Expanding services
In some areas, independent prescribers (IPs) or patient group directions (PGDs) are being used to improve access to contraception through community pharmacies. However, there are also calls to reclassify the progestogen-only pill, making it available over the counter to customers without a prescription.
"Progestogen-only contraceptive pills are safe, reliable, easy to use, and are an incredibly popular contraceptive method," says Dr Lashford.
"Availability over the counter in pharmacies will make it easier for women to access essential contraception to avoid unplanned pregnancies during and beyond Covid-19.
"We are calling for POP to be available to everyone for free in community pharmacies, and the reclassification of other contraceptives moving forward. Reclassification may also reduce pressure on GPs, who will not need to see patients for repeat prescriptions."
While current UK guidelines recommend initiating regular hormonal contraception immediately after emergency contraception, and most women in the UK obtain EHC from community pharmacies without a prescription, women still have to visit their GP or SRH clinic to get supplies of ongoing contraception inmost areas.
The Bridge-It study, published in The Lancet last November, looked into providing the progestogen-only pill at the same time as emergency contraception through pharmacies, along with a rapid-access invitation to an SRH clinic.
This resulted in significantly more women using an effective method of contraception four months later, compared with when women were just supplied with emergency contraception on its own.
The POP was chosen over the commonly used combined oral contraceptive pill because it has fewer contraindications and health risks.
"The Bridge-It study indicates that provision of a three- month bridging supply of a desogestrel POP by a pharmacist when an individual presents to the pharmacy requesting oral EC could increase their future use of effective contraception," said an FSRC statement following the study. "This model could potentially be adapted to include provision of bridging
POP after ulipristal acetate EC, and provision of other methods of contraception by the pharmacist. In future, a model in which pharmacists provide contraceptive services on the high street could broaden choice for women."
Professor Ross says it makes perfect sense for community pharmacies to deliver POP, and they may even be able to deliver LARC injections in future, with the right online and practical training. "LARC injections aren't very difficult to do," he says, "although some customers may be reluctant to use a pharmacy setting as the injection needs to be given to the backside and there needs to be a chaperone available."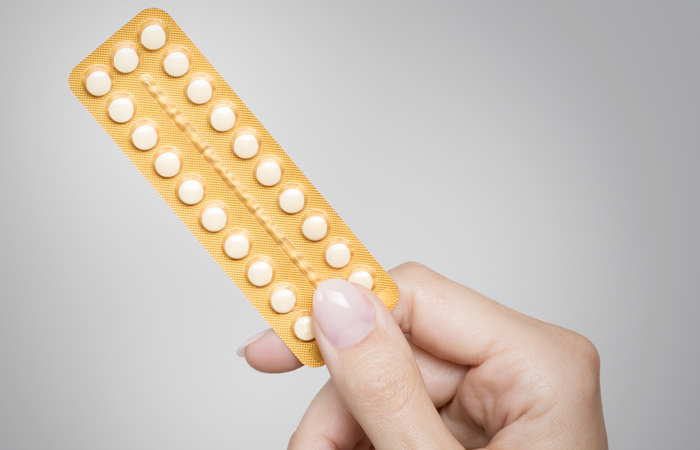 Views from the P3pharmacy category panel
Marisa Maciborka, Bedminster Pharmacy, Bristol
"There has been more interest in the past year in self care when it comes to pregnancy and sexual health. I have seen an increase in the number of pregnancy tests we are selling. We commonly get asked about the types of tests we sell (eg ovulation tests, pregnancy tests, tests with approximate date of conception) or about the emergency contraception we can provide. Popular sexual health brands for us include Clear blue, KY and Durex. Own label brands do well too."
Selina Gill, Locum pharmacist, West Midlands
"Generally, customer queries revolve around contraception and erectile dysfunction (ED). Viagra is by far our best selling product within this category. Many customers return for repeat purchases, which allows an opportunity for the pharmacy to provide information and promote men's health. Viagra displayed behind the counter in the eye line of patients is imperative. Bringing products like these to the forefront normalises their use and conversations within this area."
Jaimini Modi, Locum pharmacist, Keencare Pharmacy, Harrow
"We supply patients with Viagra and EHC, as per our local PGD. We also offer EHC under a private service. During the first half of 2020, more women were coming in for EHC. We tend to link sales for Viagra and EHC. For example, customers will find a tear-off information slip for Viagra near condoms and lubricants in our sexual health section. Similarly, when supplying EHC privately, I link sale for these patients to buy condoms as effective contraception for the future."
Sponsored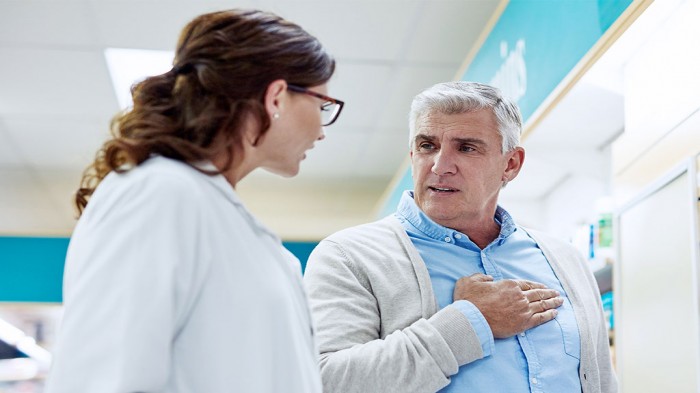 Sponsored Education
Discover the key benefits of Guardium so you can recommend this PPI with confidence to help ease heartburn and acid reflux symptoms
Sponsored Education
Bust the myths around acne causes so you can recommend effective products and self-care advice
Record my learning outcomes