His is heavy, he's our brother
Families
His is heavy, he's our brother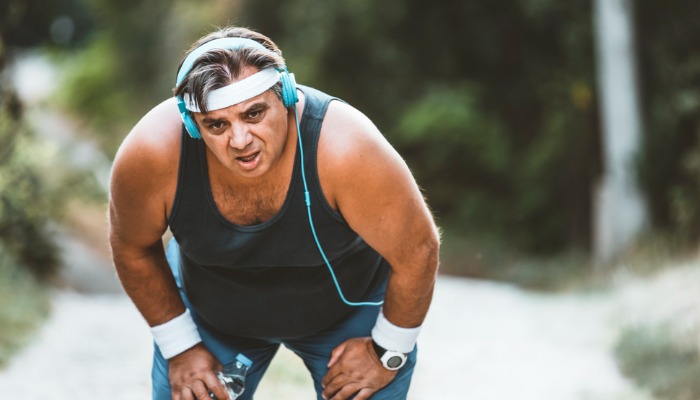 Obesity is a leading cause of preventable illness and premature death in the UK. According to the latest Government figures, almost two-thirds of adults are overweight or obese, with obesity-related illnesses costing the NHS £6 billion a year.
The pandemic has influenced obesity rates over the last two years. The Zoe Covid Symptom Study found that overall reported weight gain among participants averaged out at 0.8kg, while another 2021 NHS study revealed that people who sought help with losing weight were 2.3kg heavier on average in 2021 than they had been three years before. In addition, under 40s who enrolled on the NHS diabetes prevention programme were found to be around 8lbs heavier on average when they started than those who enrolled before the pandemic, according to the study, which was published in The Lancet Diabetes & Endocrinology.
The NHS launched its own Digital Weight Management programme in July 2021. Initially available only through GP referral, the programme has now been opened to community pharmacy referrals. Pharmacy teams can refer people through www.pharmacy.wmp.nhs.uk/ (a pharmacy ODS code is required for access). Referrals are only accepted online via the website.
NHS Digital Weight Management Programme criteria
To be eligible for the programme, people must:
Be over 18 years of age

Have a BMI of 30+ (>27.5 for people from Black, Asian and ethnic minority backgrounds)

Have been diagnosed with diabetes (type 1 or type 2), hypertension or both.
Once someone has been identified as being eligible for the programme, pharmacy staff need to visit the referral website (an nhs.net email address is required to complete the authentication process), although once the client has been referred, the pharmacy has no further involvement.
Public Health Minister Jo Churchill commented earlier this year: "By expanding virtual and face-to-face weight management support across the country, we're bringing improved health and wellbeing closer to home."
The NHS is certainly pushing its digital weight management offerings, although there is a feeling that more clarity may be needed around where and when to refer people to different services. The decision about how much focus is given to different (Tier 2) lifestyle weight management services currently seems to vary at local commissioning level.
According to the King's Fund, the fragmented approach to tackling obesity taken by recent governments has 'fallen short of the cross-cutting approach needed'. A 2021 report argued that the NHS needs to do more to support people in making healthier choices. The Office for Health Improvement and Disparities (OHID) was launched in October to sit alongside integrated care systems (ICSs), with the aim of tackling national health inequalities, including obesity prevention and reduction, but it is unclear how these new structures and accountabilities will trickle down, and how they will affect community pharmacy.
Jonathon Holmes, policy adviser at the King's Fund, believes pharmacy will have an important role to play. "Community pharmacy is very visible – it's a shop front to the NHS," he says. "To help address health inequalities such as obesity rates, pharmacy staff need to be aware of what kind of support services are available locally and offer a 'light touch' approach – referrals, even things like leaflets for weight loss classes or diabetes support groups."
Community pharmacy might consider feeding into these soft, 'light touch' referrals by promoting behavioural change support, weight loss groups and physical activity groups such as walking groups. While evidence suggests this type of social prescribing could offer significant benefits in terms of wellbeing, the direct benefits have yet to be proven.
Mitesh Desai, CEO of Landy's Chemist in London, suggests pharmacy staff should feel empowered in supporting customers to make healthier choices and can do simple things like helping people set realistic goals, encouraging small steps, and suggesting they focus on one aspect of their weight loss at a time. "Pharmacy staff are often the first members to engage with customers and can have a major impact on what the customer chooses to do. By being attentive to the customer's needs, we can identify opportunities to help with their weight loss," he says. "If a customer is looking to exercise more regularly then support bandages can be useful in preventing injuries.
"Pharmacies can offer a variety of weight management solutions such as Lipotrim, but people may be looking to take smaller steps first. By listening to the customer and what they are trying to achieve, we can offer many readily available products and services which can contribute to a healthy weight loss plan."
Jason Perfitt, managing director of Bio-Health Ltd, suggests supplements may help to support people too. "Bio-health's Super Kelp supplement is rich in B vitamins and essential nutrients and is a natural source of iodine," he says. "Psyllium husk works in a similar way to some pharmaceutical products, supporting good gut motility and regular stool production."
Tackling tricky conversations
Public Health England will launch updates to its 2021 Better Health adult obesity campaign on 4 January 2022, providing extra resources for healthcare professionals to use to support weight management interventions. A range of information and tools are available on the Better Health website, including the NHS weight loss plan app. A webinar giving more detail is also available on the campaign resource centre platform.
Pharmacy teams can make a positive impact by starting conversations around weight management that flow naturally from purchases or requests for advice on related subjects.
Research shows that this type of brief, opportunistic conversation can result in a five-fold increase in the numbers of people who go on to take part in weight management services; it seems that advice from a healthcare professional such as a pharmacist increases motivation and intention to lose weight. Studies also show that referring people to weight management services may more than double the amount of weight they go on to lose.
'Very brief interventions' (which take from 30 seconds to a couple of minutes) can be made using the Making Every Contact Count (MECC) behaviour change approach to communicating ways in which people may be able to take positive steps to reduce health risks. Queries about blood pressure, cholesterol or diabetes testing, or the purchase of products such as slimming aids or blood pressure monitors are ideal opportunities to discuss lifestyle changes, refer to local weight loss groups or NHS online programmes.
Public Health England also has a range of weight management guides available to support pharmacy staff in how to put MECC recommendations into practice, including a step-by-step guide to brief interventions.
The 5:2 diet
A recent small scale study revealed that people seem to prefer being given information and support to follow the 5:2 diet made popular by former doctor Michael Mosley, when compared with standard GP weight management advice, although there was little difference in the efficacy of the diets themselves. Researchers compared different weight loss advice given to 300 adults:
The usual advice about staying active and portion control, resources such as the NHS Change4Life booklet
Brief advice on how to follow a 5:2 diet (reducing calorie intake to 500-600 on two non-consecutive days each week)
Advice about the 5:2 diet along with a six-week programme of group support sessions.
After one year, 15 per cent of the study participants receiving standard weight loss advice had lost at least five per cent of their body weight, compared with 18 per cent of those who had just received information about the 5:2 diet. Interestingly, 28 per cent of those who were given information along with group support lost at least five per cent of their body weight.
Dr Katie Myers Smith, chartered health psychologist and senior research fellow at Queen Mary University of London, said: "We found that although the 5:2 diet wasn't superior to traditional approaches in terms of weight loss, users preferred this approach as it was simpler and more attractive."
Views of the P3pharmacy category panel
"This is a huge category for us, increasing year on year as obesity is unfortunately rife. I've offered the Lipotrim weight management programme for nearly 20 years and had my data published in 2020. We get requests for minor weight loss and nutritional advice, up to needing to lose more than 10 stone (almost 20 stones is our greatest achievement). Covid has hit many people hard, but don't be afraid to talk about excess weight with customers. Relate the initial discussion to medications such as for type 2 diabetes. Explain the huge health benefits achievable."
Gareth Evans, Wansford Pharmacy, Peterborough
"Although I don't get many queries in our pharmacy, managing weight is key to preventing a number of conditions. People commonly want to lose weight in the New Year, so it pays to be prepared. We can direct patients to NHS websites that provide useful hints and tips about how to lose weight. A lot of focus is on diet and exercise. Where we fit in is how we provide this information, and it's great if your pharmacy has the capacity to stock certain items – for example, some forms of exercise equipment – that will motivate patients to lose weight."
Ellis Nugent, Well Pharmacy, Llantwit Major
"We no longer run our weight management service and we don't stock OTC weight loss products, but vitamins and supplements to support a healthy diet are always popular. Education is key, so make sure all staff are up to date with where they can refer customers for more help. New Year is a popular time for weight loss requests, early summer too. We've definitely seen more customers who want to lose weight since the pandemic. Have lots of leaflets and promotional material on display. It's also important to signpost customers to local weight loss services."
Sarina Mughal, Day Lewis, Knightsbridge
Sponsored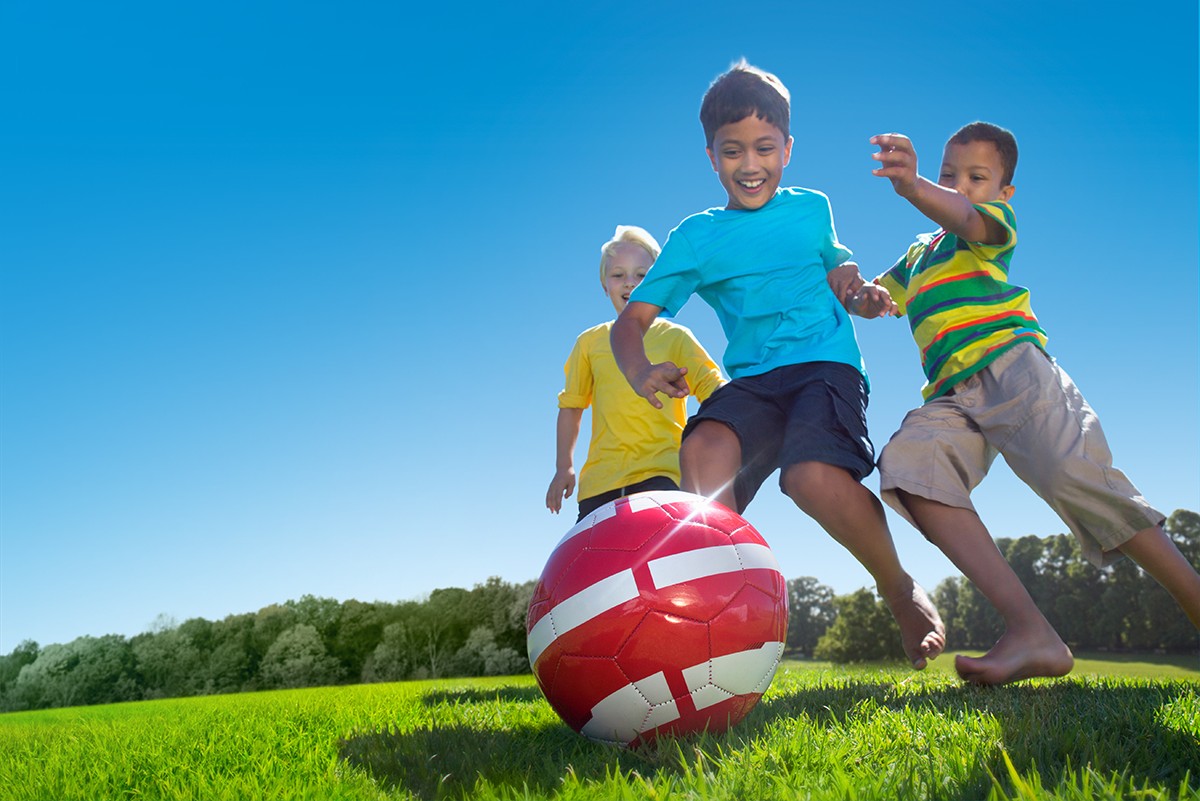 Sponsored Education
Work through this new-style module to increase your confidence in reassuring parents of children with allergies, and know what advice and products to recommend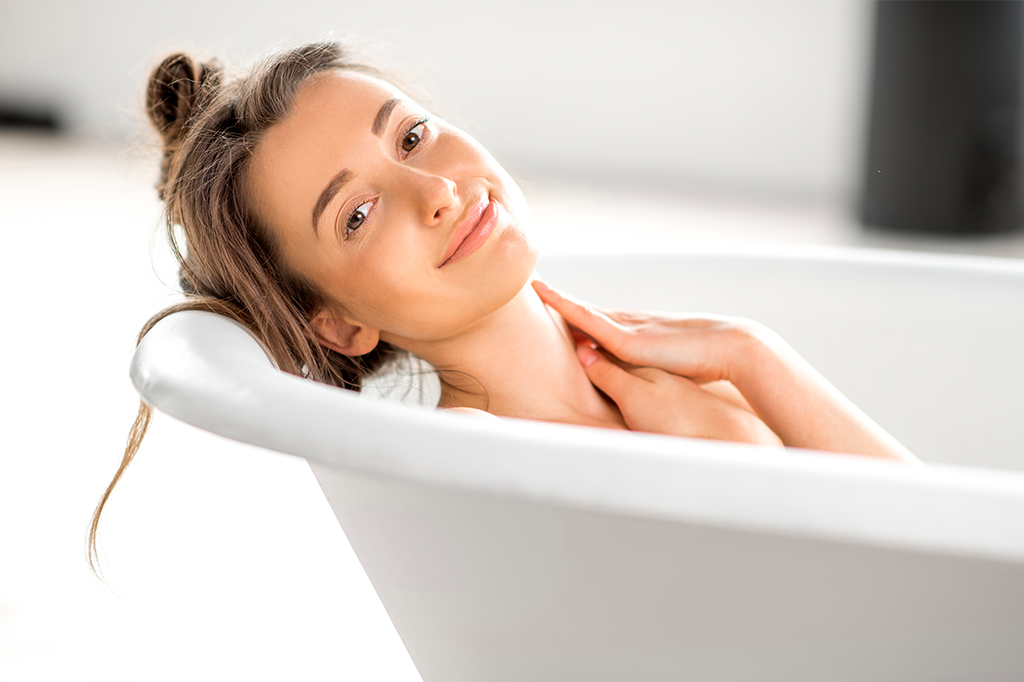 Sponsored Education
Learn how a complete regime with appropriate self-care and product recommendations can help soothe very dry skin
Record my learning outcomes