Dental evolution in action
Families
Dental evolution in action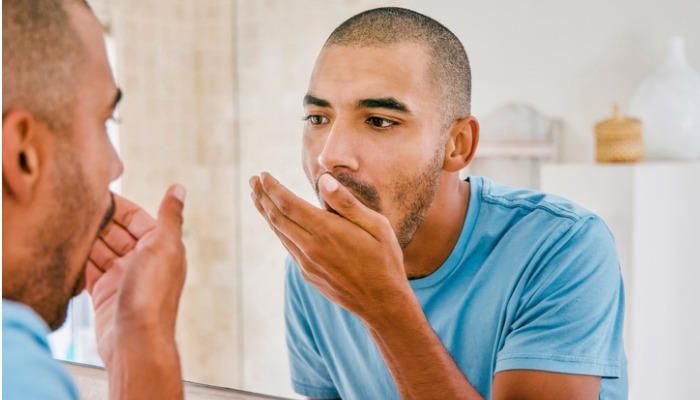 According to Mintel's UK Oral Care Market Report, published in September 2021, Covid-19 has forced many British people, especially younger adults, to take the health of their teeth into their own hands.
Almost three in 10 people aged 25 to 40, and nearly a quarter of all British adults, have put off visiting a dentist in the last 12 months. The pandemic has significantly impacted appointment availability, as 36 per cent of those aged 25 to 40 have had trouble getting access to a dentist – as have an average of 30 per cent of all British adults.
A survey in January 2021 by the Oral Health Foundation and Colgate revealed that 55 per cent of British adults feel they neglected their teeth during the 2020 lockdowns. More than one in three people reported toothache, with nearly one in 10 experiencing the pain for longer than two weeks.
"There has been an alarming number of reports of DIY dentistry among the population, demonstrating that even those in pain have not been able to access professional care," says Beth Morgan, who is responsible for marketing and communications at Curaden UK & Fulcrum Health. "Over 350,000 children will have missed or postponed their first dental appointment as a result of the disruption to dental services, which could worsen the already unacceptable state of child oral health in the UK," she says. "On top of all this, changes in behaviour among the population could have left many at risk of poorer oral hygiene routines and dental disease – many people admitted to snacking more frequently, for example, which would leave them open to more caries."
Market insights
According to Mintel's recent UK Oral Care Market Report, the pandemic exacerbated the value decline of the oral hygiene market in 2020. Sales of oral care products fell four per cent, declining to £980 million from just over £1 billion. By contrast, after years of value decline, sales of mouthwash grew nine per cent – up from £160m in 2019 to £175m in 2020. Highlighting how the pandemic is shining a spotlight on bad breath, the report found that 42 per cent of adults agree that wearing a mask makes them more aware of how fresh their breath is. Mintel also notes that consumer interest in sustainability is providing opportunities to revive growth across the oral care market. It says that 25 per cent of oral care shoppers are interested in buying and willing to pay more for solid oral care products with no plastic packaging, while 21 per cent are interested in buying and willing to pay more for concentrated toothpaste/mouthwash that is diluted before use.
Changing emphases
As with many other areas of healthcare, the pandemic has resulted in the need for dental care to become more accessible to the public. "The AAA (antibiotics, analgesics, advice) approach was implemented by dental professionals during Covid, which is an indication of just how long people went untreated," says Amanda Sheehan, dental hygienist and therapist at Tepe. "The post-pandemic world has seen an evolution in care, with an increase in virtual initial consultations being held online before treatment. That trend might be here to stay, as it is convenient and beneficial when incorporated alongside in-person appointments."
Simon Chard, co-founder of ethical oral care brand Pärla, says that the continuing pandemic has had some positive effects on dental health in more recent months, as people have focused on improving their health in general. "People who had been considering comprehensive treatment plans for many years have now been coming back in big numbers to move ahead," he says. "This may also be due to an increase in cash saving, following not being able to travel etc, but it's great to see a focus on investing in health return to the front of mind for people. This has also been true in the investment in dental health products, and certainly for the team at Pärla, we have noticed a big uplift in customers during the pandemic."
25 per cent of oral care shoppers are interested in buying and willing to pay more for solid oral care products with no plastic packaging
Oral health and regular check-ups involve much more than simply assessing the state of someone's teeth and gums. Research by the Oral Health Foundation and Denplan, part of Simplyhealth, revealed that almost two in three people have never checked themselves for signs of mouth cancer. More than one in four don't know any of the potential early warning signs for the disease (such as non-healing mouth ulcers, lumps and swellings in the mouth, head and neck, and red or white patches in the mouth). Yet almost 9,000 people in the UK were diagnosed with mouth cancer last year – a 58 per cent increase on a decade ago.
"Being able to spot mouth cancer early is crucial for beating the disease," says Dr Nigel Carter, chief executive of the Oral Health Foundation. "An early diagnosis boosts the chances of survival and gives patients a much better quality of life after treatment. Getting into the habit of checking the mouth allows us to quickly identify anything out of the ordinary. Any unusual changes to the mouth should then be looked at by a dentist or doctor."
Community pharmacy's role
Ms Sheehan says that, historically, community pharmacy hasn't been actively utilised by patients, but the pandemic has changed this. "There was a period, when dentists were closed, that pharmacies were still accessible, so the community pharmacy has had a much greater role to play in giving customers simple advice to improve their oral care," she says. "TePe fully supports pharmacists working in an advisory role within the community, and has been working with pharmacy chains to train and educate them on key messaging around oral health, and the use and sizing of interdental brushes."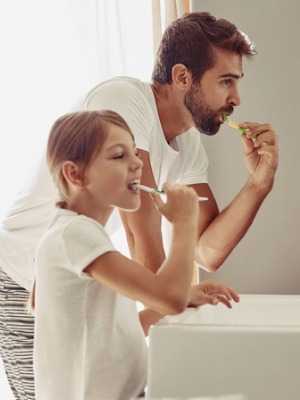 According to the Oral Health Foundation, the latest figures show that two in three UK adults have visible plaque, almost one in three have signs of tooth decay, and three in four have had teeth extracted. Anna Middleton, dental hygienist and therapist, and founder of London Hygienist, says the community pharmacy team can help the public by being able to advise customers on oral health. "Both dental decay and gum disease are preventable with easy at-home measures," she says. "Brushing twice a day with a fluoride toothpaste and cleaning in between the teeth with interdental brushes or floss, and not ignoring bleeding gums. Also, keeping all sugars and acids to mealtimes only and advising patients to see a dental health care professional if symptoms don't improve."
According to Molly Watton, dental core trainee in oral and maxillofacial surgery at the Royal London Hospital, writing in the British Dental Journal in February 2021: "There's an existing push for pharmacists themselves to have a role in delivering oral health advice to patients presenting within pharmacies with dental queries. However, it is important to consider whether the dental query is within their scope of practice."
During the first peak of the pandemic, the Health Education England region of London and Kent, Surrey and Sussex provided foundation dentists (newly graduated dentists) with volunteering opportunities, including in local community pharmacies. "This redeployment has allowed for consideration of cross-professional collaboration with community pharmacies to maximise foundation dentists' exposure to patients and clinical experience," writes Ms Watton. "Having a foundation dentist present would provide a healthcare professional who is qualified to deal with such queries to appropriately manage non-urgent dental complaints outside of the normal dental setting."
What to stock
A LloydsPharmacy pharmacist stresses that accessibility is an important role for local pharmacies to build on in community health. "It's important for community pharmacies to stock both essential oral care products and specialist oral health items, to cater to all customer needs," she says. "We have experienced pharmacists on hand to provide advice and support quickly and discreetly. Looking after oral health is important and can help prevent long-term issues and avoid emergency trips to the dentist. We offer advice on how to spot the warning signs and what possible symptoms may be, what solutions are available to support any issues and best ways of treatment with recommended products or services."
58 per cent of British adults have changed the way they see their smile as a result of online video calls
Ms Sheehan says that pharmacies should focus on stocking interdental brushes and toothbrushes as the very basics of oral care. "Brushing alone only cleans 60 per cent of the tooth surface," she says. "The use of interdental brushes is the most effective way to clean the remaining 40 per cent, by removing the build-up of debris and plaque from in between the teeth. These products should certainly be readily available; they should not be seen as a specialist product."
Oral Health Foundation research published in May 2021 revealed that 58 per cent of British adults have changed the way they see their smile as a result of online video calls, with a third now more aware of the colour of their teeth.
According to the Mintel report, usage of teeth whitening strips and kits rose from seven per cent of 16 to 24-year-olds in 2020 to 11 per cent in 2021. However, overall consumer usage of whitening strips and kits remains low at just five per cent, with one in five Brits interested in having their teeth whitened by a qualified healthcare professional. This reflects advice by the British Dental Association (BDA) that the public should be wary of teeth whitening products bought online or over the counter for safety reasons and should go to their dentist for whitening.
"Hydrogen peroxide is a seriously strong chemical and not to be messed with," says BDA board member Paul Woodhouse. "Dentists are trained in its usage, and they also know what whitening products are effective to use and safe for teeth and gums. If you destroy gum tissue, you're never going to get it back and you lose your teeth. If it penetrates the surface of your tooth, which is likely, it's probably going to lead to the death of that tooth."
Views of the P3pharmacy category panel
"We are regularly asked 'what's the strongest painkiller available'? Nurofen Plus is the mainstay for dental pain, followed by Orajel extra strength. We sell lots of chlorhexidine for general oral hygiene. Since undertaking sleep training (through www.snorer.com), I am more aware of the link between oral health and hypersomnolence and sleep apnoea, allowing for more accurate promotion and more appropriate sales. I now offer patient-funded screening for sleep apnoea to anyone wanting help with snoring, rather than simply selling a throat spray or nose strip. This is better value for patients and we make a better return as a result."
Gareth Evans, Wansford Pharmacy, Peterborough
"It is still difficult to get appointments at the dentist, so we provide first line advice for some common conditions. The most common question at the moment is about the best treatment for an ulcer. Anbesol liquid is our biggest seller. For the more persistent cases, you could consider hydrocortisone muco-adhesive buccal tablets if suitable for the patient. Dentists are currently providing a lot of triage advice if they are unable to see a patient. It is good to stock a wide range of dental products, such as TePe, temporary filling kits, certain mouthwashes. You could also speak to your local dentist and find out what products they are recommending."
Ellis Nugent, Well Pharmacy, Llantwit Major
"This is an important area for us. Most of the queries we get are about the 'different' oral care products that we stock, such as specialist toothpastes, dental tape and tongue scrapers. We are also asked for recommendations for the best local dentists. We stock premium brands, such as Euthymol, Marvis and Swiss Smile, because of our customer base. Corsodyl mouthwash is always a good seller. Customers have been made more aware of their oral health during the pandemic as there were times when people weren't able to visit their dentist. Have all your products available on display and make sure you represent every sector of the category."
Sarina Mughal, Day Lewis, Knightsbridge
Sponsored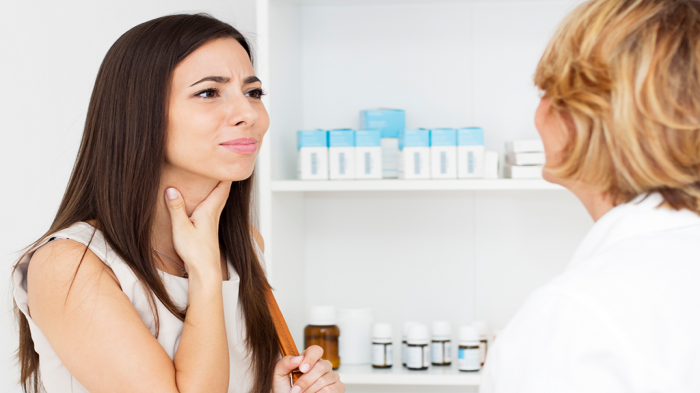 Sponsored Education
This module will help you to understand and educate customers about the risks of antibiotic resistance, and recommend products to help them effectively manage their sore throat symptoms.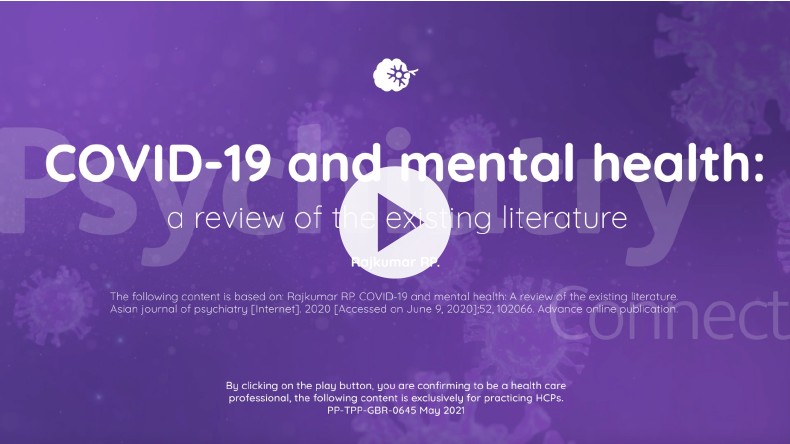 Sponsored Education
Viatris has created this short video based on a publication reviewing global research into the potential impact of the Covid-19 pandemic on mental health. It identifies six areas where psychiatrists can play a role in supporting people's mental health through these difficult times.
Record my learning outcomes