A welcome 'return to normal'
Families
A welcome 'return to normal'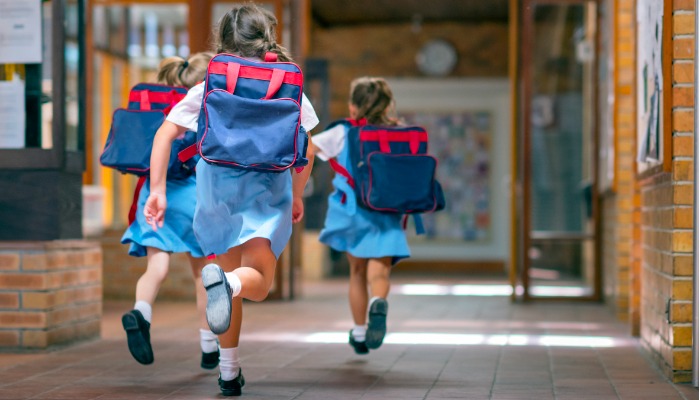 Going back to school this year will be a bit different: for children, for parents and for teachers. With the spectre of Covid-19 still around in spite of the success of the vaccine roll out, many will be worried what the new term will bring.
"Mental health will be a key issue across all members of the school community, with anxiety about what life is going to be like in the coming months," says Sonia Blandford, visiting professor of education at UCL Institute of Education and founder of the charity Achievement for All (AfA).
That is not to say that children are not looking forward to going back to school: on the contrary – many of them are. A OnePoll survey by omega 3 supplement specialist Equazen asked 1,000 children what they were most looking forward to about going back to school, and here are their top reasons:
Seeing friends again (70 per cent)
Learning new things (40 per cent)
Seeing teachers again (35 per cent)
Spending time out the house (35 per cent)
Spending time away from parents (21 per cent).
However, when they get back to their classrooms, things will be different to how they were when they left, not least because they no longer need to wear facemasks or to stay in class 'bubbles'. In its Schools Covid-19 operational guidance issued on 17 August, the Government says its priority is to deliver face-to-face, high quality education to all pupils, adding: "The evidence is clear that being out of education causes significant harm to educational attainment, life chances, mental and physical health."
Evidence of harm
There is certainly a wealth of research to back up this statement. A report just published by iSpace Wellbeing, which provides wellbeing-rich curriculums to schools, revealed that one in 20 children have considered suicide and the same number have self-harmed during the past year. Its research also found that 44 per cent have been feeling anxious and 28 per cent have felt increasingly lonely.
In separate research published in April, the Royal College of Psychiatrists (RCP) found that children and young people were "bearing the brunt of the mental health crisis caused by the pandemic". The RCP found that in the year to December 2020, there was a 28 per cent rise in referrals to mental health services, with the number of treatment sessions given to children and young people increasing to 3.58 million. Demand for urgent or emergency crisis care increased by 18 per cent to 18,269.
being out of education causes significant harm to educational attainment, life chances, mental and physical health
The RCP is calling for the additional £500 million in the Government's mental health recovery plan to urgently reach the frontline so that people can get the support they need. But it is clear that a great deal needs to be done.
Even before the pandemic, in January 2020, a survey found that 40 per cent of GPs were advising parents to pay for private care for children with mental health problems because NHS services were too overwhelmed to help.
Stem4, a charity that supports teenage mental health, carried out this survey. "Since 2016, the Government has been undertaking initiatives to improve treatment for children and young people experiencing mental health difficulties," it says. "Be that as it may, 73 per cent of GPs believe that mental health services for children and young people aged 11-18 have continued to deteriorate." One respondent to the Stem4 survey (a GP in the east of England) said: "Seeing a psychiatrist is more difficult than seeing the Pope."
Additional research carried out by Stem4 this February found that half of all school teachers feared harm for their students who were waiting for treatment. Further analysis revealed that untreated mental health conditions among children stuck on NHS mental health waiting lists are costing public services £75m a year.
A role for self care
With professional support difficult to access, what can parents, teachers, children and young people do? "Everyone needs to take each day as it comes, one day at a time, and just do the best they can," says Professor Blandford.
Headteacher of Highfield and Brookham Schools in Hampshire Sophie Baber says children are sponges. "They absorb what we say and, more importantly, how we behave," she says. For those who find the move back from home to school difficult, Ms Baber recommends that parents and carers stay calm, patient and positive, and seek support from teachers if necessary.
"The key to helping children thrive in schools? Learning that everyone needs help at times, and that it's okay to ask for it; and most importantly knowing who and how to ask for help when you need it," says iSpace Wellbeing founder Paula Talman.
Pharmacy teams can help by being empathic and signposting customers to support. The Mental Health Foundation offers lots of free resources on its website, including advice specifically for parents and young people. A spokesperson told P3pharmacy: "We hope community pharmacies will encourage everyone to look after their own and other people's mental as well as physical health. Both are so important to overall wellbeing."
Consultant clinical psychologist and Stem4 founder Dr Nihara Krause has also developed a range of helpful apps that can be downloaded free:
Clear Fear, which uses cognitive behavioural therapy to help manage symptoms of anxiety
Calm Harm, which uses the principles of dialectic behavioural therapy to help manage the urge to self harm
Combined minds, which provides practical strategies for families and friends to support teenage mental health.
The apps do not collect any personal data.
Headlice: latest advice
Headlice have been missing school too… they thrive when children get into close head-to-head contact. Pharmacy teams can reassure concerned customers that there is no need for children to stay off school or to wash laundry on a hot wash, if they do catch lice. Instead, current NHS advice is:
Headlice should be treated as soon as a live louse is spotted
Everyone in the house should be checked, and anyone who has headlice should start treatment on the same day
Wet combing should be the first treatment tried: use a special fine-toothed (detection) comb to remove lice and nits; carry out wet combing on days 1, 5, 9 and 13 to catch any newly hatched lice; check that everyone's hair is free of lice on day 17
If live lice are still visible on day 17, medicated headlice lotions or sprays can be recommended, as long as they are suitable for the user. Some need to be repeated after a week to kill any newly hatched lice.
The NHS says some treatments are not recommended because they are unlikely to work. This includes products containing permethrin; head lice 'repellents'; electric headlice combs, and tree and plant oil treatments such as tea tree oil, eucalyptus oil and lavender oil.
Unfortunately, headlice cannot be prevented, but Sander Moeyaert, spokesperson for headlice treatment brand Lyclear says they can be managed relatively easily. "There are simple precautions that can help protect against head lice," he says, "including tying up or braiding long hair and reminding children not to share hats or scarves with their friends. Parents should check their children's hair regularly for lice and nits as a precaution."
The way forward
Oxford University's Co-SPACE (Covid-19 Supporting Parents, Adolescents, and Children in Epidemics) study shows that mental health issues among children and young people were at their worst during lockdowns, when children were not in school. Notably, primary age children experienced more problems than secondary school children.
Study co-leader Polly Waite, associate professor of clinical psychology at the University of Oxford, says: "Moving forward, it will be crucial to prioritise their wellbeing, and in particular, identify those who continue to experience significant difficulties and require further urgent support."
Co-SPACE also found that children with special educational needs and disabilities, as well as those from lower income households (< £16,000 pa) were particularly vulnerable. Their parents or carers reported continuously elevated mental health symptoms and higher levels of behavioural, emotional, and attentional difficulties. Clare Stafford of mental health charity the Charlie Waller Trust says: "It is now more important than ever that these groups are properly supported to prevent these inequalities from being further entrenched."
73 per cent of GPs believe that mental health services for children and young people aged 11-18 have continued to deteriorate
Professor Blandford has practical experience of how providing the right support can help. During the pandemic, AfA supported thousands of educational settings across the country, including Lyng Hall School in Coventry. "100 per cent of the 700-plus children attending the 11-18 school remained fully engaged during Covid-19," says Professor Blandford. "This is all the more remarkable given that the school population includes 47 first languages, with over 50 per cent of pupils being eligible for free school meals."
The school's support was based on AfA's four 'pillars' – improved family engagement; levelling up opportunity by closing the disadvantage attainment gap; building emotional strength and resilience in children, and improving digital literacy so online learning is more accessible and meaningful.
"These pillars not only acknowledge that an anxious or angry mind simply will not learn, but they also recognise that a school cannot be an island," says Professor Blandford. "AfA invites parents, carers, leaders, children and young people to join us in improving the outcomes for all children, regardless of their background, challenge or need."
Views of the P3pharmacy category panel
"When the children go back to school, you can almost guarantee there will be cases of headlice. Wet combing is initially the best treatment, so
I always ensure they have a specific fine-toothed comb. Hedrin is another option and the most popular treatment brand we sell. Inform schools and surgeries to refer headlice cases to the pharmacy, and aim to do this roughly when term time starts. You can also provide leaflets or posters to raise awareness among parents."
Ellis Nugent, Well Pharmacy, Llantwit Major, South Wales
"Amazingly, we still get questions regarding the use of tea tree oil and the shaving of hair for head lice. This is a category where the pharmacist's expertise can really shine: allaying fears, offering evidence-based guidance and being accessible for follow-up and repeat treatment if the necessity arises. Having the full range of Hedrin has really helped our recommendations rather than offering too many options, many of which would be sold without our recommendation."
Gareth Evans, Wansford Pharmacy, Peterborough
"We always ensure we have plenty of parasite products and allergy medicines for the back-to-school start. We find that many children are still struggling with allergies through the autumn. Parents are stocking up more on pain relief for children these days, rather than waiting until they need it, and this is an effect of the pandemic. It's important to have a range of formulas to offer. Best sellers for us are Calpol, Nurofen, Piriton and Dioralyte to deal with diarrhoea."
Sarina Mughal, Day Lewis, Knightsbridge
Sponsored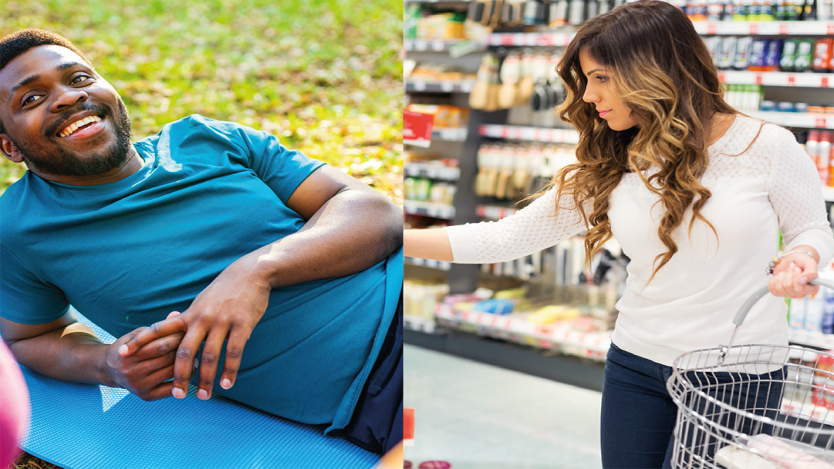 Sponsored Education
Learn how to recommend the most suitable emollient for your customers in this interactive video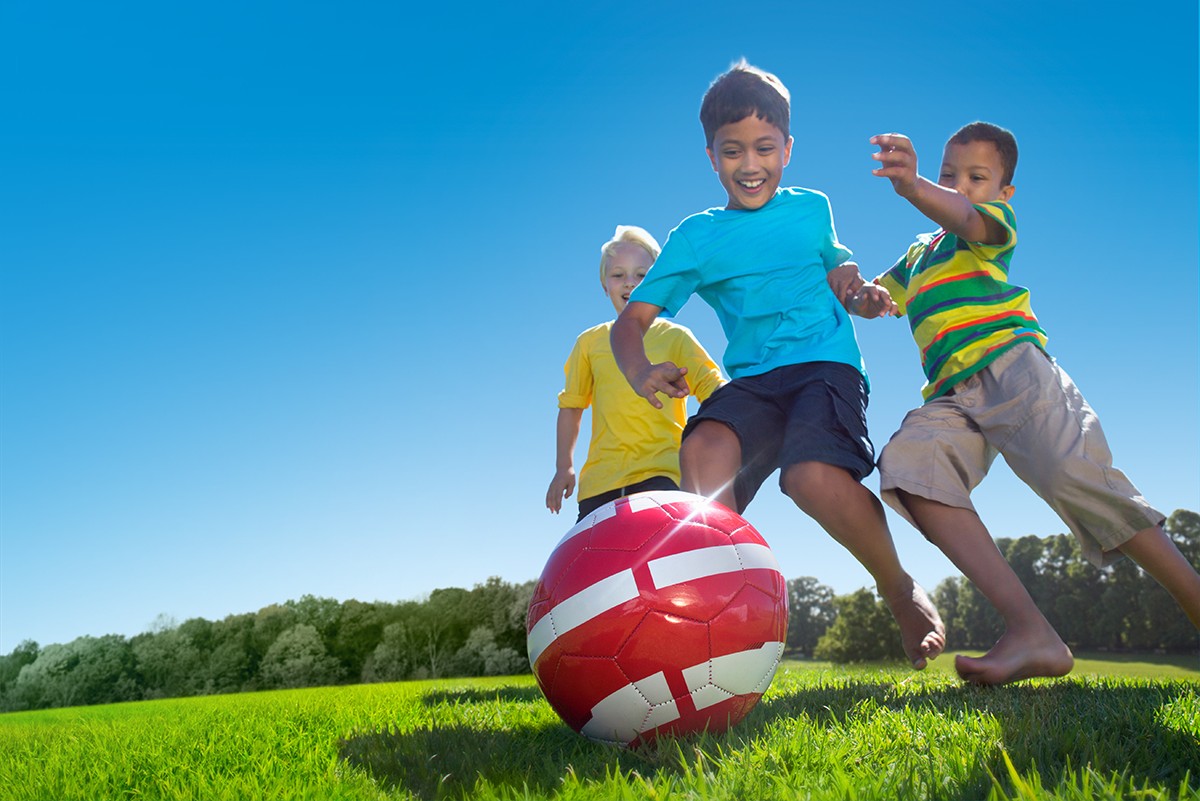 Sponsored Education
Work through this new-style module to increase your confidence in reassuring parents of children with allergies, and know what advice and products to recommend
Record my learning outcomes