Families
A new generation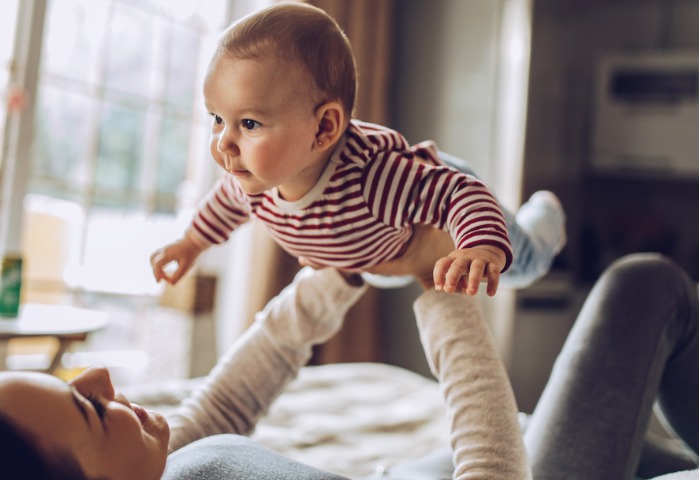 New parents can become loyal customers if they find their local pharmacy to be a source of advice and support both before and after the arrival of their babies.
"Advice on babycare for new parents is one area that can generate new customers," says Richard Janes, head of Alphega Pharmacy Retail. "Stocking specialist infant formulas designed to alleviate symptoms of colic, reflux and regurgitation, and being able to advise on their use will help demonstrate that specialist knowledge and reinforce that their local pharmacy can meet all their needs."
According to Kirsty Palmer, category manager at McKesson UK, parent company of LloydsPharmacy, parents are now looking for convenience as well as environmental benefits. "As environmental and sustainable shopping trends grow," she says, "parents are looking for more 'green' innovation with brands that offer refillable, reusable products.… There is scope to build the sustainability offering in baby personal care, and we have seen that new product development in biodegradable baby wipes has encouraged growth in the wipes sector."
Cathy Crossthwaite, Numark OTC business development executive, says: "While a customer has access to value products from supermarkets, the service won't be delivered to the level it can in pharmacy, putting you in a prime position to help parents in need."
Ms Crossthwaite notes that the children's health category holds approximately 6 per cent share of the total medicines category within pharmacy. "Most sales come through pain and fever, which accounts for 52 per cent of children's health issues," she says.
According to Euromonitor, the baby and childcare sector as a whole is worth £428 million a year, and is forecast to grow 13 per cent over the next five years, driven by baby toiletries.
Julia Cameron-Wallace, UK brand manager for Spatone and Teetha, points out that interest in holistic healthcare has increased this year. "Consumers are looking at ways to support their health and wellbeing in a natural way. However, affordability is also top of mind for most who have been financially affected by the pandemic."
Melissa Barnes, Weleda baby category manager, highlights skincare as an area of particular growth, with the pandemic having increased sensitive skin issues for all. "Gentle products have proved popular," she says. "We've noticed a 15 per cent increase in sales of our White Mallow Baby Derma range. Our Nipple Balm has also enjoyed 22 per cent growth."
Infant feeding
The pandemic has hit the infant feeding market as more parents have taken to making homemade food, says Mintel. Valued at £641m in 2020, the baby food, milk and drinks market declined by 12.1 per cent from 2015-20, driven by falling birth rates. In 2020 alone, market volume fell by 9.4 per cent and value by 7.5 per cent. Nevertheless, the outlook remains positive.
"Volume sales should pick up again in 2022 as people return to more normal patterns of working and socialising," says Mintel. "However, the expected long-lasting shift towards more home working will ensure rates of scratch cooking remain higher than pre-Covid and thus limit the reliance on ready-made foods."
the service won't be delivered to the level it can in pharmacy, putting you in a prime position to help parents in need
Formula milk is the largest sector of the market, valued at £360m, but sales declined by 12 per cent over 2019-20, as a result of a declining birth rate and increased breastfeeding. Own label accounted for 31 per cent of baby/toddler food launches in 2020, up from 9 per cent in 2019.
Clare Denham, UK head of shopper & category development at Danone, says many parents are still looking for convenient formats. Liquid formula milks, for instance, account for 18 per cent of value sales. Parents are also increasingly prioritising sustainability. "There's a strong opportunity for pharmacists to provide choices to meet these demands and organic options are a good example of this," she says.
Ian Barnes, head of field operations at Alphega Pharmacy, recommends brushing up on team training: "Through the Alphega Business Academy, pharmacy staff can improve knowledge in this field by completing a workbook on Nutrition in the first 1,000 days, a guide on Nutritional management of infant feeding problems and a new webinar from Nutricia, 'Infant feeding problems: making pharmacy an expert destination for parents'."
Product news
Spatone has been relaunched with new packaging to convey a message of vitality and showcase the liquid format of the product
Nelsons Teetha teething granules are now available in a 40-pack to offer parents better value for money
Weleda is updating the packaging for its entire pregnancy and babycare range from the last quarter of this year, with a focus on sustainability. Its PET baby bottles are now made from recycled consumer waste
Cow & Gate's premium formula milk range made with A2 protein milk is the first range in the UK made with milk from cows that naturally produce A2 protein (the original form of beta-casein). This market is forecast to triple by 2026.
Category management
According to Ms Cameron-Wallace, parents buy most of their pregnancy and babycare products in bulk/on special at supermarkets. "What they will be looking for in a local pharmacy is probably an emergency product or something they hadn't considered when popping in to fulfil a prescription," she says. "Listen to your customers. The more you know about them, the more you will be able to fulfil their needs. Ask questions and look to link sell – if a customer needs iron for pregnancy, they most likely need folic acid too. The core way to ensure optimum pharmacy engagement is to consistently adapt. The world changes so quickly, as we have seen over the last year, so pharmacists should keep an eye on trends."
Ms Palmer adds: "Over the past 18 months, we have consistently seen baby milk as the largest sales area, so one piece of advice would be to follow the trends and data to see what is selling and why."
Ms Crossthwaite recommends stocking leading brands as well as own label to provide variety for customers without bombarding them with too many options. "Think about the order in which you position products on your fixtures," she says. "Consider customer age, flavour, sugar free, etc. Also consider the positioning of the category within your pharmacy for ease of access."
Listen to your customers. The more you know about them, the more you will be able to fulfil their needs
It is also important to keep an eye on the competition. "Competitive reviews and market data will help steer the decisions on what customers are looking for, so pharmacists should ensure they have a range of top brands within toiletries, baby foods and pregnancy categories," says Ms Palmer. "Look to explore the own brand market too, with a focus on the health benefits and sustainability."
Ms Crossthwaite says the most important advice within this category is to keep the offering healthcare focused. "Try not to get carried away with incorporating products that customers can get elsewhere with no need for guidance or support, such as nappies, wipes and toiletries. A very small selection of these to act as impulse purchases will suffice. The category doesn't need to cover a huge amount of space – it only holds around 4 per cent share of space. Children's health has a much better portion of the pharmacy space and it's often useful to dual site a range of children's health products within the baby care category to gain sales."
In terms of store layout, Ms Denham has the following advice: "Our eye-tracking technology shows that a logical flow, either horizontally or vertically, and grouping products by stage makes it easier for parents to find relevant products. Grouping all formats together based on stage is the optimum way to merchandise the fixture."
Views of the P3pharmacy category panel
"This has been and always will be an important category in our pharmacies. It's important to have a good range of baby formula milk in stock, such as Cow & Gate and Aptamil. With regard to pregnancy brands which sell well for us, Gaviscon to treat reflux is the most popular. Try to stock at least one product for each health condition that is safe to use in pregnancy. For example, Germoloids products are safe to use for haemorrhoids."
Ellis Nugent, Well Pharmacy, Llantwit Major, South Wales
"One of our best sellers is for Lansinoh Nipple Cream, which is almost always sold after being asked for advice. We also do very well with our Valupak folic acid 400mcg – this is not a price sensitive item in our experience. The Aveeno baby range is popular too. Being attuned to the needs of the mother is critical. Active listening and subsequently offering knowledgeable evidence-based advice allows the mother to have faith in our recommendations."
Gareth Evans, Wansford Pharmacy, Peterborough
"This is quite an important area for our pharmacy. We've seen a marked increase since the pandemic, due to lockdown pregnancies. The Wild Nutrition vitamin brand does well for us, as does the Baire Biology omega 3 supplement. We always offer women lifestyle advice when they come in for pregnancy or baby related products. It's essential to offer plenty of educational material in your display area for these categories, especially for pregnancy."
Sarina Mughal, Day Lewis, Knightsbridge
Meningitis and sepsis warning signs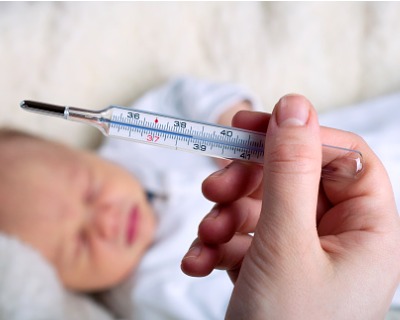 Claire Donovan, helpline and information manager at Meningitis Now, explains the most common signs and symptoms of meningitis and sepsis in babies. "We do not separate the signs and symptoms as both conditions commonly occur together," she says. "The early signs and symptoms are often non-specific and difficult to recognise in very young babies. Therefore, it's important for parents to trust their instincts and seek medical attention urgently if they suspect their child is ill."
Common signs include:
Fever with cold hands/feet
Reluctance to feed
Vomiting/diarrhoea
Irritability
Being floppy/difficult to wake
Difficulties breathing
Faster/slower breathing rate
Pale/blotchy skin
Red/purple spots/rash that doesn't fade under pressure
High pitched cry/moaning
Bulging fontanelle
Convulsions/seizures
Arched back
Swollen abdomen
Dry nappies.
Symptoms cards for pharmacy use can be ordered from Meningitis Now (meningitisnow.org/how-we-help/resources). "Provide information and symptoms cards, which can be displayed in the pharmacy and given to parents," advises Ms Donovan. "Encourage urgent medical advice if anyone is concerned about symptoms."
Sponsored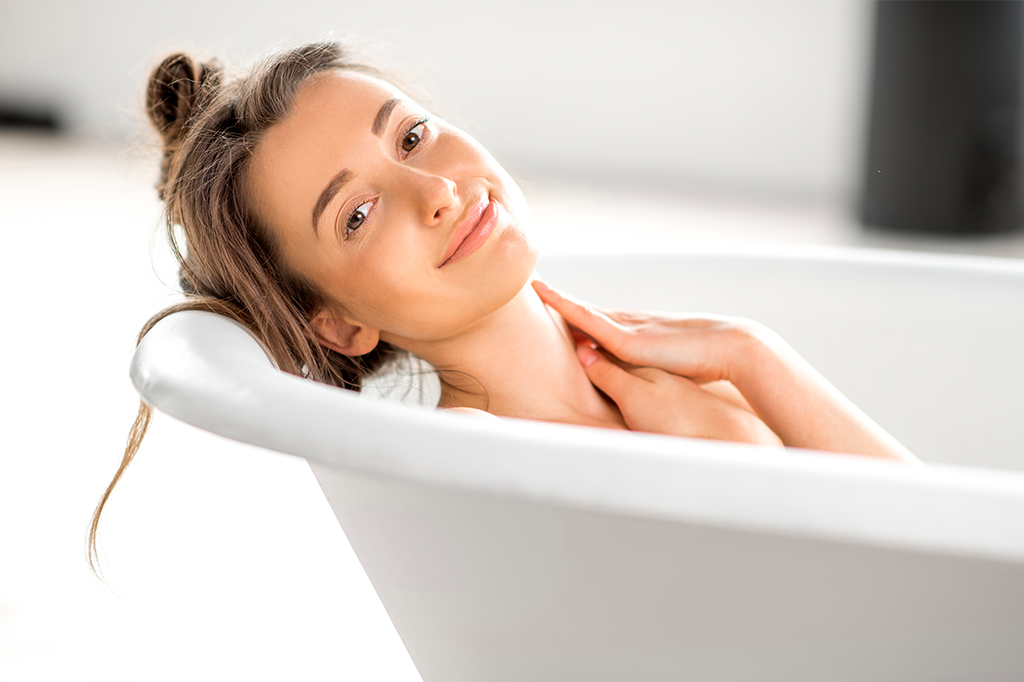 Sponsored Education
Learn how a complete regime with appropriate self-care and product recommendations can help soothe very dry skin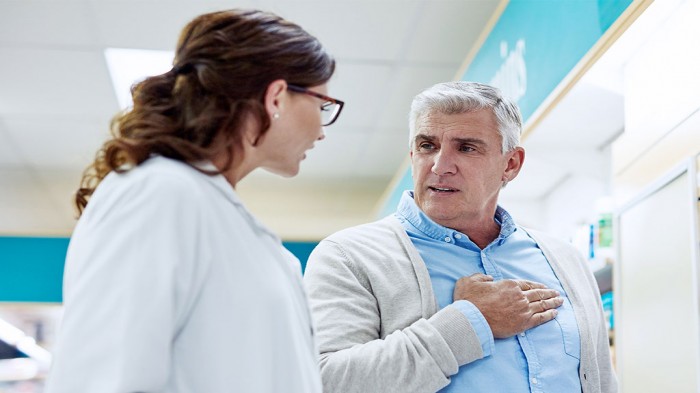 Sponsored Education
Discover the key benefits of Guardium so you can recommend this PPI with confidence to help ease heartburn and acid reflux symptoms
Record my learning outcomes