The pharmacist will treat you now
Families
The pharmacist will treat you now
Community pharmacies have increasingly become the first stop for first aid and sports injuries. The opportunity to build on customers' trust and loyalty is there, but pharmacies need to ensure staff training is up to date and that they stock the most relevant treatments.
"Pharmacists need to ensure appropriate first aid provision for the demographic they serve. Therefore, they should ensure the training they choose covers adult, baby and child first aid and is tailored to the likely medical emergencies in a pharmacy situation," says Emma Hammett, nurse and CEO of first aid training supplier First Aid for Life (www.firstaidforlife.org.uk), which offers specific 'first aid for pharmacists' courses.
"By being on hand to help customers understand the best way to treat wounds, community pharmacy can provide support other retailers don't have the ability to," says Cathy Crossthwaite, Numark OTC business development executive. "Therefore, although the space share is lower than other categories, it remains an integral category for community pharmacies."
At the NPA, a spokesperson says: "Based on anecdotal evidence from NPA members, it does appear more people visited pharmacies for first aid during the pandemic. Just as most people use pharmacies as their first port of call for minor illnesses, people also come in for cuts, grazes and sprains. In addition, a knowledge of first aid can help pharmacists support the Community Pharmacist Consultation Service (CPCS) – for example, by advising on allergic reactions and management of wound dressings."
Pharmacy first aid services
A Triage and Treat service was rolled out in 2018 in Wales. Some 30 community pharmacies, mainly in tourist or rural areas, now offer it, says Jonathan Rees, the NPA's representation manager in Wales. Free training is provided by the health board.
It's a first aid service; typical injuries treated include minor abrasions and superficial cuts and wounds, insect bites and stings, minor eye injuries, removal of splinters, etc, from skin, and minor burns, including sunburn.
The pharmacy assesses the patient's injury and will either treat or refer the patient to another health professional or give advice on where to go for hospital treatment if needed. "Feedback from pharmacists has been very good. Although it can be time consuming, it's a cost-effective service for the NHS," says Mr Rees. "The main advantage to customers is convenience, especially for tourists who won't have a GP in the local area or know where the local hospitals are. There are no waiting times and it saves a lot of admin too."
"If pharmacists and pharmacy teams wish to offer an enhanced first aid service, it would be logical for them to undertake additional training"
In Cornwall and the Isles of Scilly (IoS), a new walk-in consultation service to treat minor injuries and ailments for local residents and visitors is the first service of its kind in England.
It began as a pilot scheme last Christmas to relieve pressures on health services and has been so successful that it continues. Customers can visit the pharmacy for a consultation with a pharmacist and receive NHS treatment if appropriate without an appointment or referral. A record is then sent to their GP.
Nick Kaye, interim CEO of Cornwall & IoS Local Pharmaceutical Committee, says: "We are delighted that pharmacists' clinical skills are being utilised to help the population access convenient healthcare that is linked back to the GP practice."
In Somerset, a Think Pharmacy campaign this summer is promoting the GP-CPCS to raise awareness that pharmacists can treat minor injuries quickly.
The plan is for all GP practices in Somerset to offer this service through their local pharmacies.
Training offers increase
As the public becomes more used to pharmacy minor injury services, it's essential that staff training is regularly updated. "Pharmacists should ensure that they have a least one person available at all times with the fully regulated Emergency First Aid at Work (EFAW) qualification, ideally tailored to their needs to include topics such as head injuries, heart attacks and asthma," says Ms Hammett.
The Health & Safety Executive (HSE) no longer has an approved list of first aid training providers, so how do you choose one? "Not all first aid training providers operate to the same standard as regulation is optional, so always choose a fully regulated first aid training provider, overseen by an Ofqual-qualified awarding organisation such as Qualsafe Awards," says Ms Hammett. "Ideally, choose a provider using highly experienced medical, health and emergency services professionals."
Noting that pharmacists undergo first aid training as part of their initial education and training, an RPS spokesperson says: "Pharmacists and pharmacy teams have always provided high quality advice and guidance on treatments for first aid and minor injuries, and most pharmacies stock supplies to enable these to be treated at home. If pharmacists and pharmacy teams wish to offer an enhanced first aid service, it would be logical for them to undertake additional training which would normally be specified by their employer, who would also deal with the insurance arrangements for providing such a service."
The NPA adds: "Certain pharmacies see visitors with common injuries depending on their location – for example, near parks. The provision of first aid is included in the General Pharmaceutical Council's new standards for the initial training and education of pharmacists. They then need to ensure their training is kept up to date."
Training providers include:
Category management
When it comes to managing the category in-store, Ms Crossthwaite has this advice: "Our space allocation data shows that the first aid and sports injury category is dominated by a need for antiseptic and dressing products. Since plasters are the most common protection used for minor cuts and grazes, we recommend stocking a wide variety to cater to customers' bespoke needs. A selection of antiseptic creams, sprays and ointments should also be available."
She says the category has remained stable over the past two years, with dressings, supports, micropore tape, burns cream and bandages in high demand. "Whilst the same products remain popular," she adds, "the pandemic has showcased to customers how pharmacy teams can be a first port of call for minor accidents."
At Mentholatum, senior brand manager for Deep Heat and Deep Freeze, Kaye Mackay, says that while the pandemic highlighted the importance of exercise, "there's an opportunity to educate those new to exercise or returning after a period away on how to look after their muscles and joints, starting with a warm-up and following with a proper cool-down."
She says that stocking heat therapy products such as Deep Heat Muscle Massage roll-on can help minimise risk of injuries, and adds that new formats, such as the Deep Heat Warming Belt and roll-on heat and cold products, are driving category growth.
Ian Stewart, director of Lightning Marketing, supplier of Protek, says: "Pharmacists should stock the following to treat sports injuries: a good range of elasticated supports for knee, ankle, elbow, wrist and hand. As a minimum, they should stock one size neoprene products for knee, ankle and wrist, plus wrist splints and thumb braces."
"Whilst first aid supplies are a necessity in every home, there are certain times of the year that see sales in the category peak," says Ms Crossthwaite."For example, during the spring and summer seasons, customers are more likely to be out and about in the sun, so will have a greater need for plasters, antiseptics and bite creams. Ensure your fixtures effectively display your range of first aid and sports injury products to make navigation easy for customers. We recommend displaying the category next to GSL medicines – close to the counter for easy access to advice and support.
"Moreover, featuring the category adjacent to travel health and topical pain is recommended as the two go hand in hand. A common difficulty is the number of products available, particularly within plasters and sport supports. Pharmacies should rationalise their ranges so that customers can peruse a selection of products, from leading brands to own brand alternatives, that have a range of different features."
Workplace first aid regulations
The Health and Safety (First Aid) Regulations 1981 require all workplaces to provide adequate and appropriate first aid equipment, facilities and people to ensure employees can be given help. What this means will depend on the nature of your workplace and you should assess what your first aid needs are.
The minimum provision is:
A suitable, stocked first aid kit
An appointed person to take charge of first aid arrangements
Information for employees about first aid arrangements.
The HSE recommends a company with less than 25 staff has at least one appointed first aider, while those with 25-50 staff have at least one first aider who is EFAW trained. In a workplace where a trained first aider is essential, such as a pharmacy, the training may either be First Aid at Work (FAW) or Emergency First Aid at Work (EFAW). The HSE recommends all workplace first aiders complete annual refresher training. St John Ambulance recommends, in addition, getting a defibrillator and having staff trained to use it.
It's important to make sure your first aid box has the right supplies and is regularly restocked. BS8599-1:2019 is the latest British Standard for workplace first aid kits, so check the one you have is up‑to‑date.
Views of the P3pharmacy category panel
"We've seen a big increase in sports injuries, which I think is to do with people getting back into exercising and gyms. We no longer sell first aid kits as people don't ask for them, although we do stock the components. The most common questions are how to relieve pain, use of straps and compression aids, supplements to try to prevent sports injuries, and protein powders and bars. We only stock Solgar protein powder and we sell Solgar supplements. Other top sellers are Ibuleve gel, Voltarol gel, the Deep Heat range and Curaheat patches. We spread products across different categories throughout the store and find this generates more sales."
Sarina Mughal, Day Lewis, Knightsbridge
"This has always been an important area, especially sports injuries – we get lots of walking wounded. We sell a lot of ice packs and heat treatment remedies. We also get people who play a lot of sport who want to know how they can protect themselves from injury. Top sellers include Voltarol, Deep Heat and Fleming support aids. People have more technical knowledge of injuries these days – they will tell us they have carpal tunnel, for example – and are more specific about what they need, so we stock more specific products. It's important to keep lots of sizes of support products and to take a measurement from your patient."
Lindsey Fairbrother, Goodlife Pharmacy, Hatton, Derbyshire
"This is a really important category and we have a whole area devoted to it. It's become more popular with people travelling and going out and about more. I've had a lot of requests for first aid kits recently, so have begun ordering these again. While people tend to pick plasters for themselves for a simple cut or graze, for a more complex wound, they ask about micropore or burn gel dressings. Popular brands are the Melolin range, the Mepore range, while Elastoplast and Fast Aid are our main plaster brands. Steristrips are also popular. We display our first aid products together, but move the section around depending on the season."
Hardik Desai, Ticehurst Pharmacy, Kent
Sponsored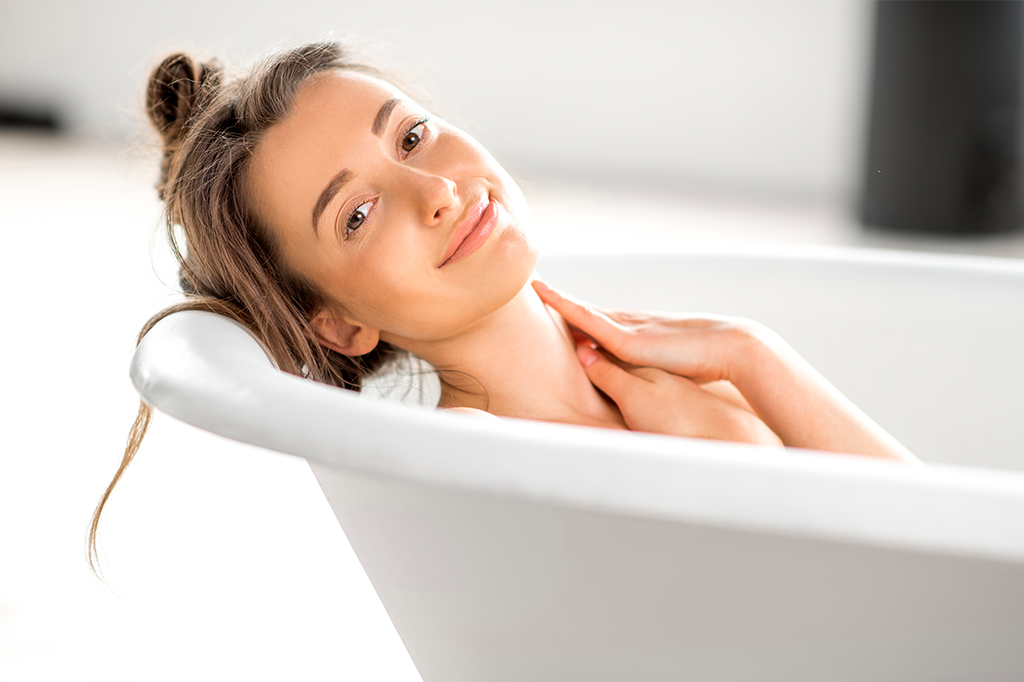 Sponsored Education
Learn how a complete regime with appropriate self-care and product recommendations can help soothe very dry skin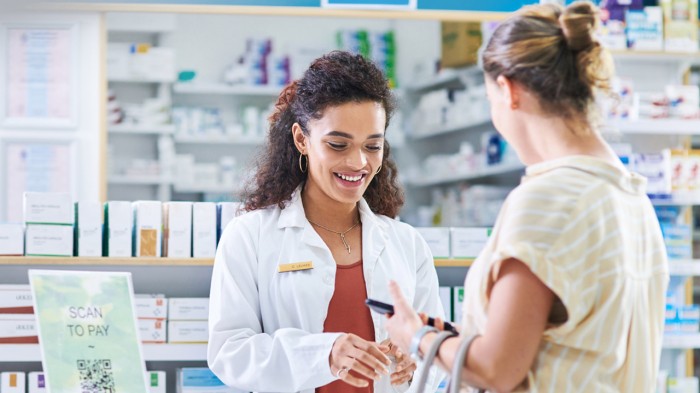 Sponsored Education
Refresh your knowledge on managing mild to moderate pain and understand when a combination product can help.
Record my learning outcomes