Automation: decisions, decisions
CPD Modules
Automation: decisions, decisions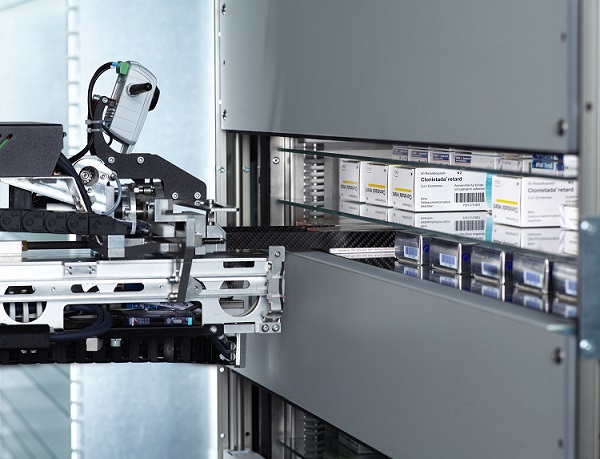 A drive for greater efficiency, a refit, a relocation prompting a fresh look at how to run a pharmacy, or concerns over safety. There are many reasons why the robot pioneers in community pharmacy have opted for automation.
"If it wasn't for automation, we wouldn't be here," says Amit Pattni, at Sonichem in Leicester. "I had this vision over five years ago. There was a lot of muttering about the future of pharmacy and the shape of the NHS going forward. We had to look to expand our horizons, and get away from the basic dispensing model and look more at services. We needed to make ourselves available for anything else that opened up in the market.
"Our problem was that me and my uncle, two pharmacists, were managing all the dispensing with two counter assistants. We hit 10,000 items a month five years ago and it felt like we were in McDonalds not a pharmacy. On Thursday and Friday we'd hardly look up. When the orders came in it took us three working hours to put them away. You cut your day in half doing menial things."
The big idea. "Bring in automation. We knew we couldn't have a robot in our existing layout because we were both big lads at the time, we had no space. When other pharmacies were thinking of slowing down or stopping, we went the other way. We thought 'go for it'".
An 8m extension to accommodate a 7.5m robot later, the pair have never looked back. They saved the time they were expecting – their delivery driver now checks off orders and sets the robot's ProLog autoloader going in 15 minutes. And we'll find out how they've reinvested that time later in the series.
For Kaleem Ahmed of A+ Pharmacy in Birmingham, the merger with a neighbouring pharmacy that had some legacy automation prompted a fresh look at the proposition. "We were running a 100-hour pharmacy, and we got the opportunity to buy the normal hours contract over the road. There was already a robot in there, but the feedback from the staff was that the 15 year old model wasn't very good."
Kaleem knew that he was facing a huge increase in items in the merged business, to be delivered over what was going to be, for him, a shorter time. "We were looking to make things more efficient and because there was already a robot there, I started to think there was some merit in having one. So I started researching it."
He wanted something that was fully automatic, so chose a 3.5m BD Rowa Smart. They started thinking about workflow immediately. "We were moving across the road, so it was easy to set up new systems for that. The staff I took with me saw the robot working from new and were able to learn from that experience and work with it from the beginning."
Investigate capital allowances
Capital allowances, and in particular the Annual Investment Allowance (AIA), are available to all businesses using traditional accounting methods, rather than cash basis accounting. AIA allows businesses to deduct the full value of asset purchases from profits before tax.
David Redfern, tax preparation specialist and managing director of DSR Tax Claims Ltd says: "Most plant, machinery and business apparatus is eligible for this relief, with the exception of business cars and other assets which were either owned prior to the business start-up or were gifted to the business. Utilising your capital allowances efficiently is essential for making your business tax-efficient."
The AIA amount was temporarily increased by the Government to £1 million between 1 January 2019 and 31 December 2020, with the intention of stimulating business investment in the UK economy. At the current rates, AIA effectively provides tax relief of 19 per cent of the investment cost in the first year.
Needing to manage stock better
Efficiency, safety and stock control were the main considerations for Albert Wilde in Fleetwood. The manager of the large health centre pharmacy, Jon Flitcroft says: "We basically had a person employed to put the order away, and then put the splits away. Literally looking after stock for eight, nine hours a day. We're a very busy pharmacy. I wanted a more accessible database of what we had in stock. The robot does all that."
Creating efficiency was crucial. "There was stock everywhere. It was inefficient; stuff kept going out of date because it was at the back of the shelf. I'd seen robots in the press and thought this has to be a more efficient way of working and freeing up time."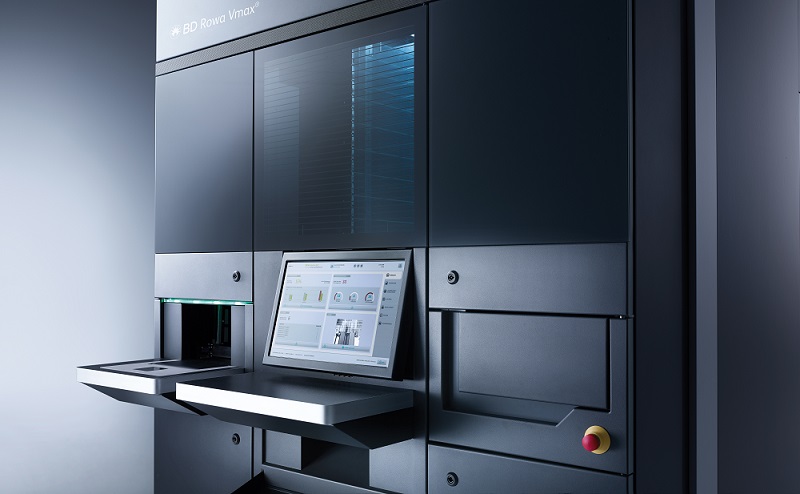 He says safety considerations were a big factor too. "There are no picking errors out of the robot. It's so much safer. The only errors now are human errors. If I have to dispense on my own, the robot is like a second check." He also factored in stock control to the calculations that drove the decision to install. "There's a huge lot of cash sitting there," he says. "Our stock take at the end of April was £20,000 less than last year, and it reduced by a third in the first year (the 11m BD Rowa Vmax was installed in February 2017). The volume of out of dates has gone down massively too." Output from the robot's stock management system now allows Jon to target stock that isn't being used and send it to other shops in the nine store group that need it.
Jacinta Edgar, the pharmacy manager at Kepple Lane Pharmacy in Garstang, Lancashire, wasn't initially looking for an automated solution to the challenge of very heavy dispensing in this health centre pharmacy, which handles prescriptions for both a pharmacy and a dispensing practice.
"I went up to Scotland to see an automated MDS machine," she says, "but then I thought if I fix that it doesn't fix everything. We then looked at trying to deal with the footfall through the door." But a trip to Lincolnshire with pharmacist Usmaan Hafiz to view an automated collection point in action had an unexpected outcome. "We walked in, and we thought 'this isn't a busy pharmacy'. It was calm, people weren't running around. When I asked how many items they do, he said 25,000."
She indicates the 11m BD Rowa VMax behind her. "Then we walked past one of these." Videos taken, Jacinta and Usmaan spent the journey home in the car "plotting and planning. We went to look at one more, then we started designing. Once we locked down a design, I took that to my partners, and it was more a case of 'we are having one of these', not can I have one of these," she says.
"It was the biggest decision of my life, but the decision was the easy bit. It all came down to safety for us. It got to a point where there are only so many things you can do, so many procedures you can put in to keep you feeling safe and less fraught." Usmaan agrees. The robot, Ezrah, named in a customer competition, arrived in February. "Errors are massively down. It gives you confidence when you are checking." Now Kepple Lane is calm too, like the pharmacy they saw almost a year ago. "We've had to put radio speakers in so patients can't hear the banter. It's weird that."
The tricky bit?
Of course, at the point of deciding automation is the right decision for the pharmacy, there is the small matter of finance to consider. There are three basic routes: from the banks, from third party finance companies and forms of lease/purchase arrangement, which may be simpler to organise if the automation provider offers the arrangement, but may be more expensive overall. It's hard to generalise from examples of installations over the last five years, but automation is not something that is putting off the lenders. That's not surprising given the outline rationales you can see here, and that's before taking into account the downstream benefits that we will find accrue once the robot is up and running. There may be tax advantages too (see box).
The last word goes to Amit Pattni. "We were the first community pharmacy in Leicestershire to go for a robot," he says. "Eyebrows were raised, people were sniggering. 'This guy's gone crazy'. Now there's only one guy laughing."

Automation A to Z is a P3pharmacy series, produced in partnership with BD Rowa
Sponsored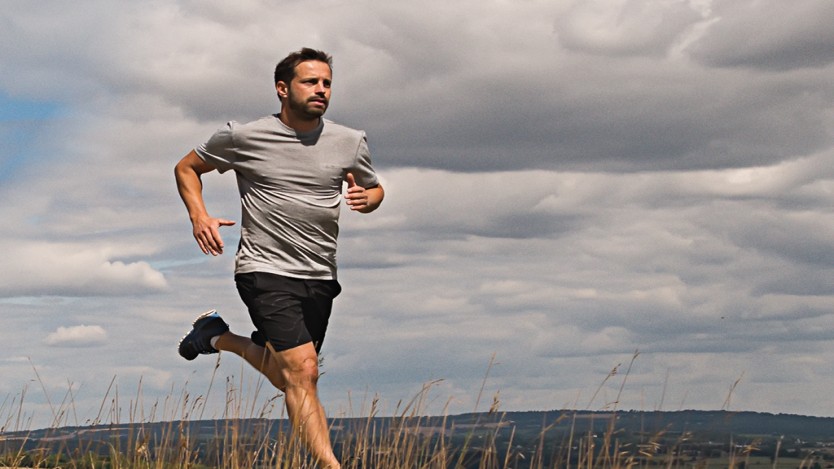 Sponsored Education
Make the right recommendations to support customers to stop smoking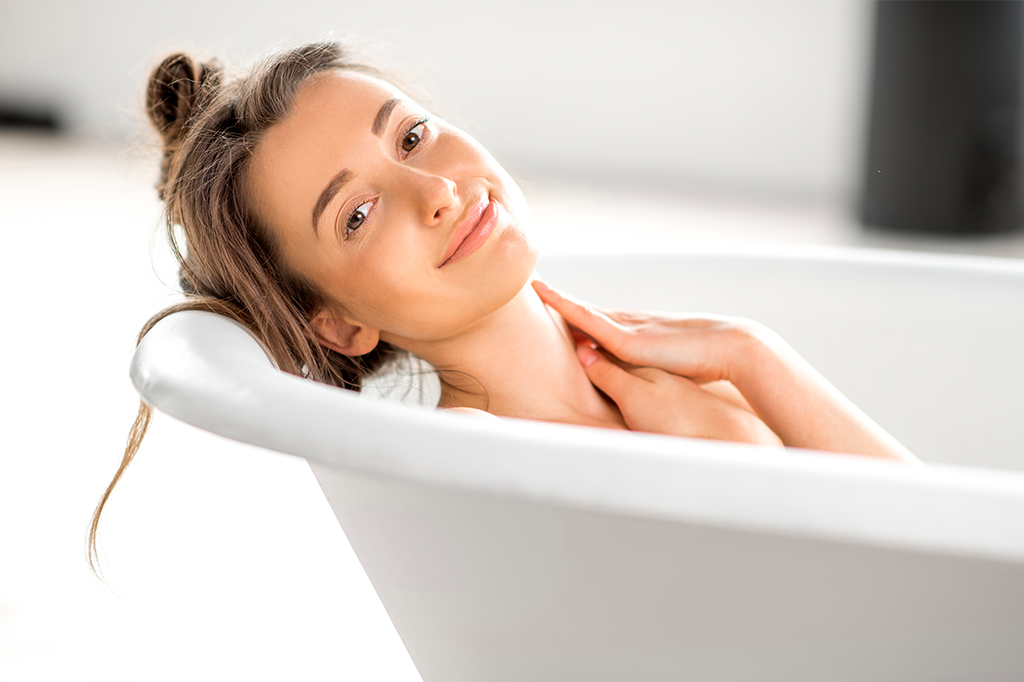 Sponsored Education
Learn how a complete regime with appropriate self-care and product recommendations can help soothe very dry skin
Record my learning outcomes