Unity of vision is a powerful tool
Views
Unity of vision is a powerful tool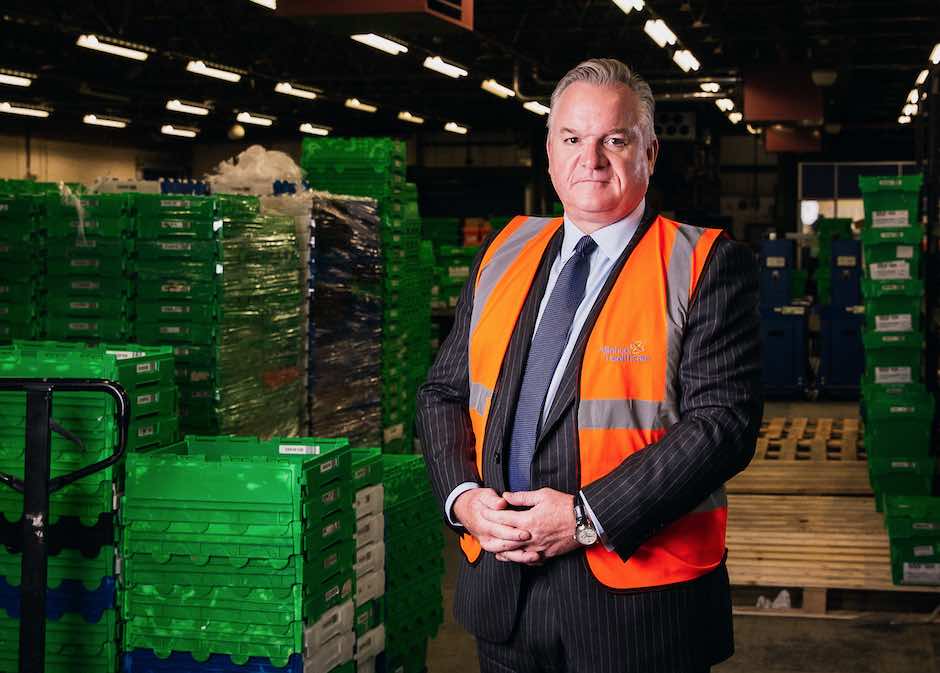 "Independent pharmacy will be going through an uncomfortable change over the next three years. We cannot take our eye off the ball," Julian Mount says. "I genuinely believe pharmacy will need a partner. We've been around for 80 years. We are the biggest, arguably the best wholesaler in the UK, but the challenges that are facing pharmacy in the next three to five years are going to test everybody's mettle. Doing what you did yesterday isn't going to be good enough for what you need to do tomorrow."
It's quite an offer. Eleven UK businesses report into the managing director of Alliance Healthcare; they use the phrase 'from pallet to patient' within the business. Alloga provides pre-wholesaling and contract logistics services to manufacturers as part of a pan-European network. Alliance Healthcare processes 1.3 million lines a day in its 14 warehouses, distributing to 16,500 dispensing points twice a day. There's the UK's largest dispensing appliance contractor and surgicals supplier NWOS, two shortline businesses (OTC Direct and Cavendish Pharmaceuticals), and Forte, which services the dispensing doctors' market (50 per cent have an account). Alphega is Alliance Healthcare's independent pharmacy network, and is also part of a pan-European programme. Skills in Healthcare is a dedicated training contract field force; Alcura provides nurse-based homecare. Alvita's branded range of everyday health and hygiene lines and generics manufacturer Almus complete the list.
Matching customer needs to solutions
"The number one thing in the strategy and in my head is partnership," Julian says. "We have to utilise the power of our assets to be the partner of choice to pharmacy. I'm not offering to deliver a box, I'm saying 'what do you need; Alliance Healthcare has a solution for you.'
"Our wholesaling business is the largest, therefore independent pharmacy is a key customer. At least twice a month I'll be with a pharmacy customer, I'm very hands on when it comes to getting feedback. I don't want to take my eye off the ball." As an example of the febrile nature of the current market, he cites the rise in the number of shortline businesses in the market, with a raft of new entrants. "Pharmacists are getting six, eight deliveries a day. We have to hold hands, show them what makes money, to really be a partner for them, especially over this period."
Pharmacy is like the swan: it looks very elegant, but there's a lot of moving parts under the water
Responsiveness is clearly important. Julian cites the example of Alliance Healthcare's newly developed digital B2B platform, which brings together a range of existing support tools and systems with a single login process for all its customers. "The Alliance Healthcare portal is a one-stop shop for ordering, reporting missing products, creating returns notes, ordering an NWOS product and, coming soon, viewing statements and invoices," he says. "It's smoothing out the processes, saving time and allowing people to get on with business. Phase two is to add OTC Direct, with more and more in the next 12 months. Time is precious."
The jewel in the crown of Alliance Healthcare's, and parent company Walgreens Boots Alliance's independent pharmacy support, is Alphega. The network has 1,050 UK members - discussions on extending the programme into Northern Ireland are ongoing - and a total of 6,800 independent pharmacy members across ten European countries (as of August 2019). Its roots, back in a small office in Paris in 2001-2, was as a virtual chain offering front of shop merchandising and promotional support; now it's rather more.
For the last five years the Alphega app has provided the means to access the network's support tools, via the tablet device which is provided for more than 700 of its members. The app, which claims to be the first dedicated to support pharmacy owners, started as a training tool focused on counter staff, with planogramming, counter training, simplifying stock ordering (still the busiest thing on the app). Downloadable and editable standard operating procedures (SOPs) and monthly promotions followed. The latest addition, however, is a business development programme.
Julian explains: "Pharmacy is like the swan: it looks very elegant, but there's a lot of moving parts under the water. Can you honestly say that every pharmacy has a holistic look? Going forward, they've got to. Pharmacy works really hard, but I'm not sure how smart it works. The ability to step back and strategise about your business is a true value of what Alphega can bring."
The business development programme allows owners to build their own 12-month strategy by guiding them through a process of self-reflection, action and assessment. After building a pharmacy SWOT (strengths, weaknesses, opportunities, threats) analysis of current pharmacy performance, the programme is designed to help identify points of excellence and performance gaps.
It then supports the creation of a bespoke strategy, with a personal business mentor providing guidance on completion. Assessment covers operations, people, finance and patient care to ensure all round excellence, utilising text, screenshots or photographic evidence for accreditation. A business dashboard monitors progress against actions which can be selected from a list, or personalised in free text. Owners can progress through bronze, silver and gold awards, adding an additional incentive.
When there are three pharmacies on the high street, we want yours to be the best
"Owners don't necessarily have the headspace to sit down and plan, especially with the amount of change that is going to go through pharmacy in the next couple of years," Julian says. "Once you get into it, you realise how it can help. Look at Medicines Use Reviews or the Quality Payments Scheme and the money that was left on the table. That makes no sense, when every pharmacy owner is telling me every penny matters. Alphega provides a helicopter view of the front of shop, planograms, health and beauty, MURs, ordering and purchasing margin."
Fifteen people and 150 years of experience
The business mentors are available to work with the top two tiers of membership. "There's 15 people in Alphega, but over 150 years of experience," Julian says. "There's a huge difference between a traditional rep/sales call and a business mentor who is going to help them analyse the new contract, services, where their business needs to be. This not about selling, this is about 'you're an Alphega member; we want you to grow and prosper. When there are three pharmacies on the high street, we want yours to be the best'. The business mentors have completed more than 1,700 visits to Alphega members over the past 12 months.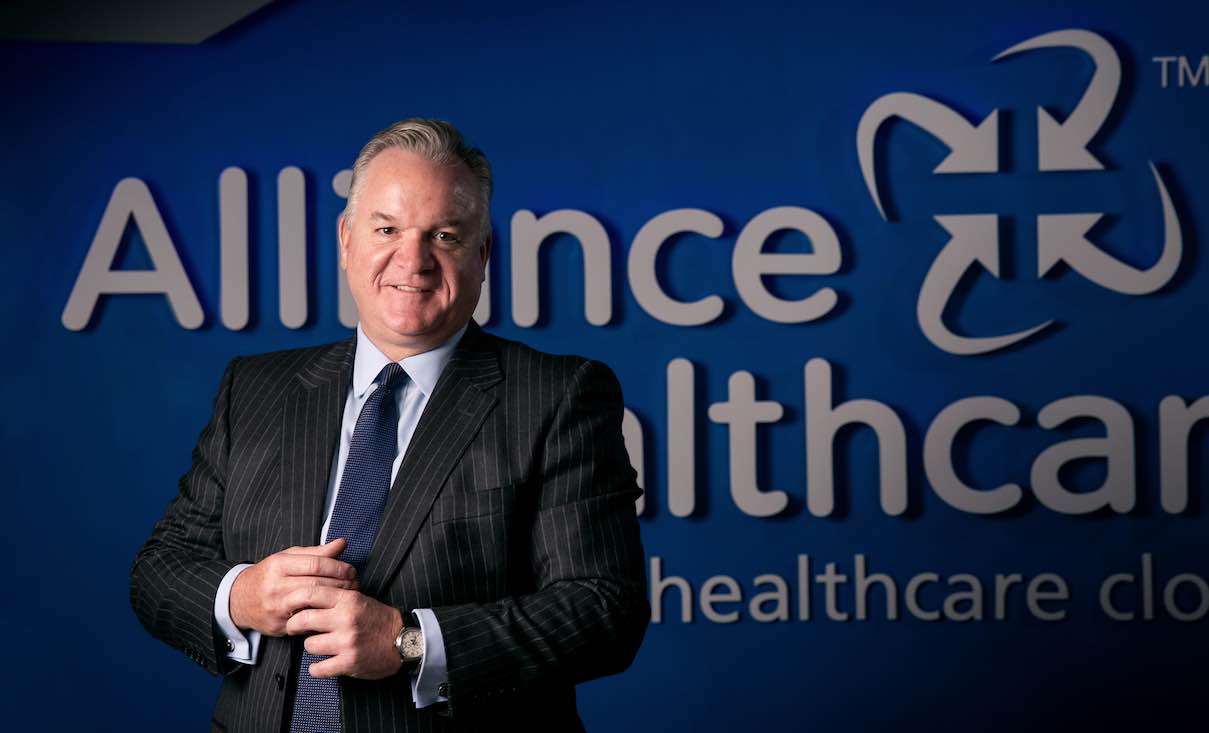 "We're rolling out EPOS [electronic point of sale] into our membership stores, so when we are working with manufacturers, we can show things are really happening. Mystery shopper reports are especially popular, and are now available for staff to view too. Training, where it all started, is still big; the app has been mentioned positively in GPhC inspection reports.
"Alphega is a key part of our vision," Julian says. He says it fits into the very top of the corporate agenda, as part of business growth, budget achievement and service excellence. "Yes, we are a commercial organisation, but we have to make sure we have service excellence - those two things go together." He says it also ticks the innovation box. "Innovation is going to be key for contractors, in terms of services they offer, such as travel, flu – and at Alliance Healthcare we have to be innovative in the way we provide services to our partners.
Simplification and efficiency is also crucial. "We have 14 warehouses, 12 of them automated. That's a huge amount of process. I've grown a lot of businesses in a lot of countries, and whether you are in a currency meltdown in Indonesia, or have a Chinese reimbursement delisting issue, the situation is the situation. Rather than complaining about the reality, the ones that will succeed are the ones that grasp it and get on with it.
I ask about his own approach. "The responsibility of leadership is to set a positive, meaningful, achievable direction for the company, so everyone can say 'I've got something I can get behind. It may not be perfect, but I'm going to give it a chance.'
"Within Alliance Healthcare it's called the 'Leading Lights' programme. Can one leader change an organisation of 5,000? Very difficult. Can 12 of the operating board? Very difficult. But what about if we get three, four hundred managers aligned behind a vision - now you are getting somewhere. In the last four or five weeks we have done 92 briefings to four and a half thousand people, with over 52 hours of my board in front of people at all levels, including warehouse pickers.
The responsibility of leadership is to set a positive, meaningful, achievable direction, so everyone can say 'I've got something I can get behind'
"We knew the strategy, but who else did? Unless you align the troops, how can you expect them to march towards the vision. It's been a huge focus for us for the last 12 months and we've come a long way. If there's a best practice to share with pharmacy that would be it. You've seen it with the British Medical Association, the pharmaceutical industry. Unity of vision is a really powerful tool."
Sense checks and adult conversations welcome
He says his focus is predominantly internal; Alliance Healthcare is "reasonably risk averse in the external arena. We'd rather be the partner behind the scenes; we are a service organisation." So, does he welcome criticism, such as that levelled at the sector by the NPA following its recent wholesaler survey?
"I value the feedback from the NPA (and from LPCs)," he says. "I won't say we aren't acting on it, because we are. It's always good to have a sense check and an adult conversation. If I'm not cutting the mustard, we will take that on board and improve." I don't even have to ask about shortages; he cuts straight to it. "I do think blaming wholesalers for shortages is not the story. The end to end supply chain is the only sensible way to look at it. If I can't fulfil your order because a Chinese API [active pharmaceutical ingredient] plant has gone down, yes you might be frustrated, but let's make sure you understand why.
"There is work to be done with the Healthcare Distribution Association (HDA), my association. The guy with the missing order is the guy that's going to get it in the neck. But it's a very complex supply chain - the availability of the API, the price in the market, whether there are multiple sources, managing a quantity to the market when there isn't enough to go around."
He acknowledges that stories about distributors favouring their own vertically integrated chains won't go away. "The thinking man should think beyond the folklore," he says "Boots came along in 2006 and they are a part of my business. Other full line wholesalers' vertically integrated chains are part of their business. That does not affect in any way the service I provide to independent customers. It really doesn't. It wouldn't be the right way to operate and we have to uphold our licence in terms of providing supply to the market, which we do.
"The UK system is extremely efficient and cost-effective, but it has a lot of moving parts; if one or two start to creak it can become unbalanced. There are 2,000 wholesale dealer licences in the UK. All I would say to the NPA or LPCs or anyone who raises the service issue is, I don't believe there is a wholesaler in the UK that's saying they want to provide bad service. I genuinely think the customer is king. The wholesaler will do anything they can, but if they haven't got the stock, they haven't got the stock."
The UK system has a lot of moving parts; if one or two start to creak it can become unbalanced.
In Julian's view, the shortages issue is partly cyclical. "You have four or five sites producing the active ingredient, right? Do governments set pricing that allow four or five generic competitors in the market? Do they assess if the volume in the marketplace is enough to supply demand? Do we have the correct behaviour across all the supply chain? I worked in Pfizer for 25 years. Is it uncommon a manufacturing plant goes down? Yes, it is. Is it unheard of? No, it isn't. When you have all your eggs in that basket and it goes down, you are going to get supply and demand peaks in the supply chain. It may have been a bit worse this year, and I don't know this for a fact, but if you looked at it on a five to 10 year average if wouldn't be much worse than any other year.
Shining a light on the supply chain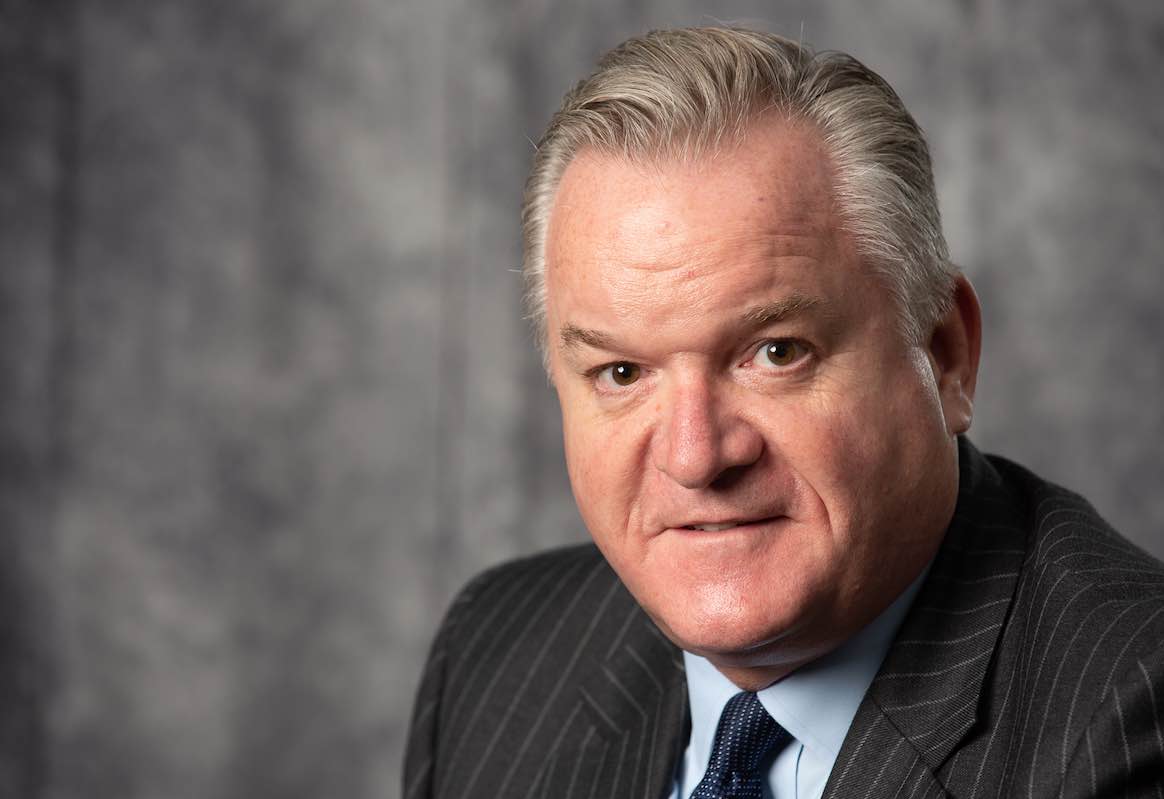 "I was disappointed the HDA paper which identified the value of the sector two years ago did not get picked up more. No one even thinks about how their medicine gets to pharmacy." He recalls the opening of NWOS's new £5m warehouse in Leigh early in 2019. "The local MP wrote to me afterwards to say she's never even considered how surgical supplies got to patients. We haven't done a good job ourselves to make people aware. I think officials who have to consider the whole NHS supply chain tend to focus on the noisy bits. And we're not a noisy bit. Wholesaling is a bit hidden; I'd like to be recognised as essential for the NHS to operate."
He says even pharmacists can be surprised. "We did a series of open days in our service centres. When we showed them what it took to get a tote out to their pharmacy, there were a lot of people in the feedback sessions who said 'I never realised'."
We close with looking at future challenges. I suggest the business model might be about to change again, with hub and spoke. The Boots hub, dispensing for between three and four hundred pharmacies, sits in one of Alliance Healthcare's service centres. "There's a lot of hype around hub and spoke," Julian says. "What we have found in Boots is that it doesn't work everywhere. You must have the right demographic, the right store, the right amount of repeat prescriptions.
"If you are asking me if hub and spoke is going to be in every pharmacy in the UK by the end of next year, then I can't see that happening. It's not for a wholesaler to force a solution into the market; it's to work with a pharmacy in partnership and to say 'in your pharmacy this could work for you', and then have a commercial offer that would match it. I don't think pharmacies are going to be banging on the door. Is it coming? The direction is clear. I think [the chief pharmacist] Keith Ridge wants automation. He knows it's safer. I think he'll get it, but I don't think it's going to be overnight.
"Express lanes, lockers, home delivery. It's the same. The pharmacy is going to have to have a multitude of customer offerings, not just one. My offering to the pharmacy will have to be more diverse too. Do I have a watchful eye on the market? Yes, I do. If there's a pull in the market, then I'm going to look at it."
Up close and personal: Julian Mount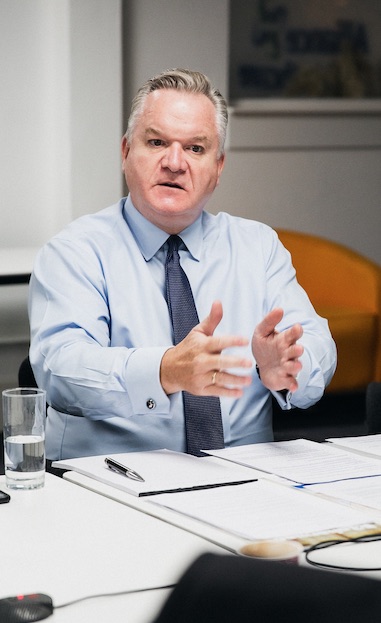 What are your major life highlights?
Moving 19 times in 25 years, raising a successful family globally, was a bit of an achievement. My son graduated from UCLA this year - a very proud moment. Meeting my wife in China and getting married in Belgrade during the war was quite entertaining. Surviving typhoid when I caught it in Indonesia.
Do you have any ambitions left to fulfill?
With this place. My absolute, can't be moved, ambition is to set Alliance Healthcare up for the next 80 years.
What gets you to work in the morning?
I've got a board of directors with a load of passion, load of energy, load of ambition. If I'm working with a team with energy, then I feed off that. If I'm working with high energy people, then I'm the Duracell bunny.
Does anything keep you awake at night?
Change, uncertainty, threat means opportunity to me. I don't get scared by that stuff. I've learnt in my career if you ever thought you were moving into a stable environment in a job, in six months you'd be proved wrong. There's little that keeps me up, but my to do list never ends. There's always something to get into.
If you weren't doing this, what would you be going?
I'd be running something. Anything that involves people, leadership, ambition, vision. I'm a chartered electrical engineer so I don't know how I ended up doing this, but I've always known that anything to do with people ticks my box.
How do you relax?
I used to play rugby, broke my leg twice, got old and too fat for that, became a pretty keen golfer. Not a bad golfer now, handicap down to eight and I play when I can. Really enjoy golf. Get out there, switch off. Me versus the ball. If I can play once a week, once every other week…I like that.
Sponsored
Sponsored Education
Work through a customer consultation to determine the possible cause of stinging, gritty eyes and recommend an effective treatment to help ease these symptoms.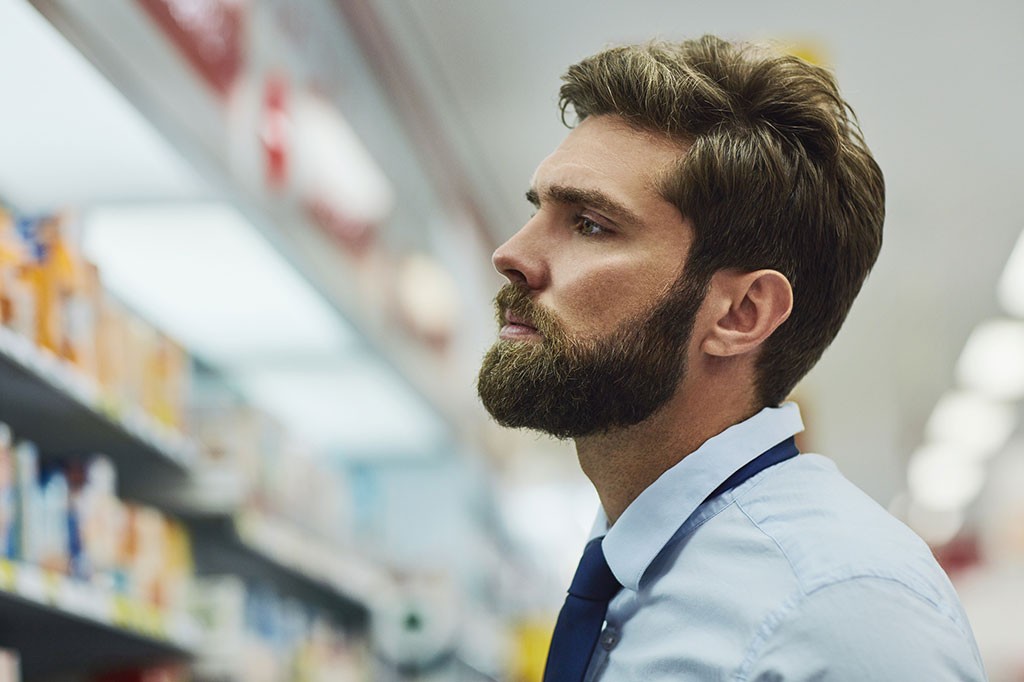 Sponsored Education
Get back to basics on the causes and impact of erection problems so you can confidently support your male customers
Record my learning outcomes