Views
Run, Forrest, run
By Outsider
It's 2015 and the England cricket team have beaten Australia to regain the Ashes, in front of sell out grounds. The showpiece of any domestic cricket season, it was a fine thing to behold. In the corridors of the England and Wales Cricket Board, the custodians of the game were scratching their heads. It's one thing to win back the world's smallest sporting trophy in a shiny international event, but the rest of the cricketing pyramid wasn't looking so glossy.
There are 18 first class cricket counties in the UK, all striving to attract crowds, and players to entertain those crowds. The flagship domestic competition, The County Championship, has suffered from achingly low crowds for years. Cup games used to attract bigger audiences, but they have dwindled since the introduction of a newer, compact, bish bash bosh 20 over game.
Something different is required: more focused, fewer teams, with more modern and relatable names than historic counties. An eight team competition based around cities is proposed, but faces opposition. All 18 counties want their own team, their own slice of the cake.
Eventually, with the carrot of a new TV deal, including prime-time terrestrial coverage, and the stick of still dwindling audiences, The Hundred was announced. There would be a women's competition and a men's competition, ostensibly on the same footing. Designed to attract a younger, more diverse audience, and to fill grounds, it would launch in 2020.
Well, no good plan survives first contact with the enemy, especially when that enemy is a global pandemic. Delayed by a year, the new format started in 2021 and ran over just five weeks, with a game every single day. The pandemic forced one notable change – to manage Covid bubbles better, the women's competition became part of a double header with the men's (handily, this turned out to be a spectacular advertisement for the women's game).
no good plan survives first contact with the enemy, especially when that enemy is a global pandemic
The first season of The Hundred has been a startling success. Grounds have been packed and television audiences have been in seven figures. The Hundred is innovative; it looks different, but it's still cricket. Cricket that has been well designed, coherently marketed and eagerly received.
Why am I telling you about cricket? Year three of the new contract has just been announced, isn't that more important? Probably. Possibly.
It would be nice to be able to write about how pharmacy, like cricket, overcame its infighting and silo thinking to move forward coherently, but I can't. Each party is so entrenched in its position that the broader perspective is constantly being lost.
There are, indeed, some things in the contract that should be taken note of. It's a small thing in isolation, but a sign of good, joined-up thinking. Alongside the blood pressure case-finding in pharmacy, general practice – via PCN contracts – will have complementary targets.
The most remarkable thing is that the framework is still working. Year three has arrived and, aside from the fact we always appear to be running six months behind, there is confirmation that two of the services earmarked in year one will now progress. Contrast that with almost any year from 2006 onwards when the prospect of a new service was hinted at, promised (even once actually guaranteed, on the record) to then never be mentioned again until the next year.
The singular takeaway the sector should note from the documents is that there is no value in dispensing. Zero. The new smoking cessation service includes no dispensing fee. Moreover, the Government recognises that the dispensing fee is merely a loss leader to margin. In explaining its decision to allow the sector to retain the transitional payments, it states that the pandemic has delayed the introduction of regulatory changes that would allow the sector to make efficiencies in dispensing (read 'hub and spoke').
This is not news. The Treasury has been telling us this for nearly six years. Dispensing fees only make sense for massively automated businesses or as a loss leader for margin. This benefits only the largest contractors so, I'm guessing, the Company Chemists' Association was the biggest proponent of the dispensing service entering these negotiations.
Also not new is that the black hole of MUR monies still remains. The retention of the transitional payments is only for a year. Serious service development is needed to fill that gap. This is not Forrest Gump; you can't just sit on a bench and pick out a new service like you're picking from a box of chocolates.
I forgot to mention one thing about the cricket. Not only were the crowds for The Hundred impressive, but after the competition started, crowds increased for all forms of cricket, as did the number of people – boys and girls – wanting to join their local cricket clubs.
Make of that what you will.
Outsider is a community pharmacist
Sponsored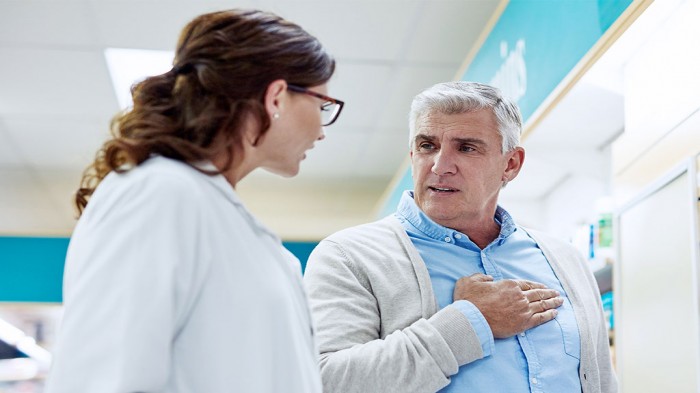 Sponsored Education
Discover the key benefits of Guardium so you can recommend this PPI with confidence to help ease heartburn and acid reflux symptoms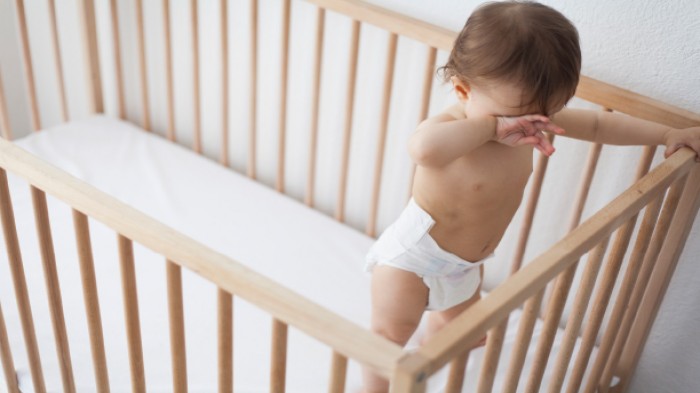 Sponsored Education
Prepare to advise parents and carers on appropriate management of their children's eczema.
Record my learning outcomes