Views
Harsh, very harsh
By Outsider
The news that 424 community pharmacies have had a proportion of their Pharmacy Quality Scheme (PQS) monies clawed back is incredibly frustrating. On many levels.
There is the obvious sense of injustice that the affected contractors will feel. They were asked to aspire to deliver a successful vaccination service and, probably, most of them will have significantly increased their performance compared to previous years. It seems harsh, therefore, for them to be penalised due to the under-achievements of others.
The terms of the PQS were quite clear – claim this aspiration payment only if you are confident your Primary Care Network (PCN) will achieve greater than 70.1 per cent uptake of seasonal influenza vaccination in the over-65s. How could a pharmacy think it was going to hit this target when its PCN only ended up delivering 47 per cent? How, indeed, could it have known?
Even in the most egregious example, it would have been hard for the pharmacy to really understand what it was aspiring towards – previous vaccination seasons have only ever reported uptake figures by Clinical Commissioning Group (CCG), local authority or NHS England regions. Barking and Dagenham as a CCG achieved a 68.5 per cent uptake in this target group for 2020/21. Whilst not a stellar performance, it's hardly indicative of your PCN flunking the following year and not even reaching 50 per cent!
It would have been possible to look hard enough and find a breakdown of historic vaccination figures by PCN, but it is unlikely that this data was in front of the person filling in the aspiration claim at the time. However, the second part of this claim was that the pharmacy making the claim had spoken to its PCN lead to discuss how it might achieve this feat. Bear in mind that the PCN lead was being paid more for this measure. To be fair, getting up-to-date numbers appears to be nigh on impossible, although somebody must know how things are going.
It also casts light – yet again – on just how difficult it is to get paid, and get paid correctly, in community pharmacy.
There is so much going wrong here, and not all of it in pharmacy. It is fortunate that the monies involved are relatively small, but it does expose a flaw in the concept of local leadership and in the understanding (for those affected) of their own pharmacies. It also casts light – yet again – on just how difficult it is to get paid, and get paid correctly, in community pharmacy. What is leadership anyway? No, don't tell me – unless you're sending me on a course to a fancy hotel in London.
The conceit of pharmacies in a given PCN needing, wanting or having a leader is a stretch at the best of times. The removal of the establishment payment has truly made pharmacy a zero-sum game as far as it relates to items and dispensing volume. Even if you can see past that and imagine utopia, there is no significant post-registration differentiation in community pharmacy – no reason to call up a colleague across town because they have a special interest in any given field.
Leadership (so people tell me) is about setting a vision and being able to take people with you on the journey to try to achieve that vision. It's about trusting others to deliver and them believing in you. That's a big leap if you don't even trust the pharmacy round the corner not to return the stock they borrowed last week. All of that is to say that there is some way to go in developing pharmacy's role in primary care networks.
In some areas where LPCs are doing a great job, there are facilitated days away from the pharmacy to build these relationships – even if it's been increasingly difficult due the pandemic. There needs to be more of this and the delivery needs to be more consistent.
Now to the complexities of community pharmacies getting paid. It has been reassuring to see that the introduction of reporting FP34C invoices on the NHSBSA Manage Your Service portal appears to finally bring an end to the inexcusable payment lag the sector has been subject to. Whether we have the fallout from the Greensill debacle (and oddly, therefore, David Cameron) to thank for this being fixed or whether this development was just inevitable progress is hard to tell. Clearly, it's a good thing – just far too long in the making. There just remains the rest of the Drug Tariff to fix now, local service payments, VAT… the list goes on.
The most punitive of these – and therefore the one that needs the most attention – is the discount scale. A clawback scheme, but this time one where the monies involved (unlike the PQS) are not small. It cannot stand that pharmacies continue to dispense so many items at a loss, with no control.
Again, leadership is required. This time, at the national level.
Outsider is a community pharmacist
Sponsored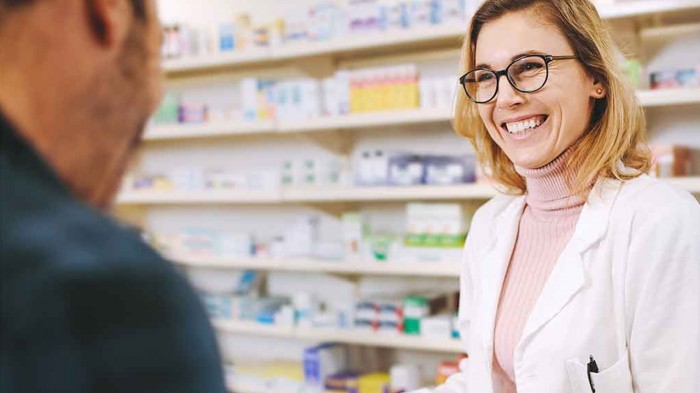 Sponsored Education
Update your knowledge on a POM to GSL hayfever switch with this short video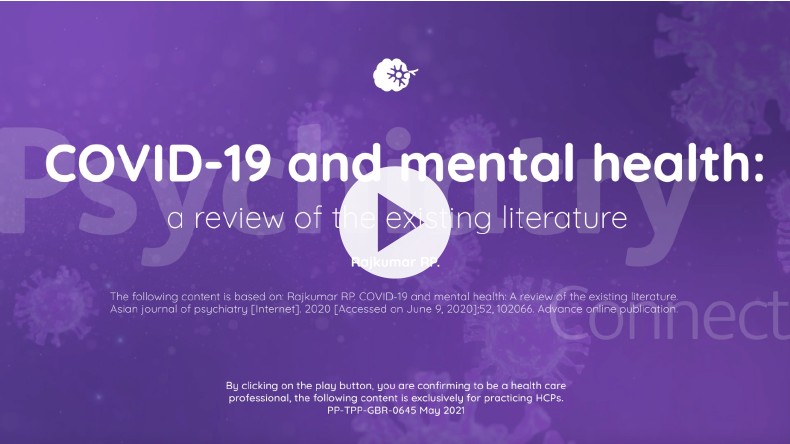 Sponsored Education
Viatris has created this short video based on a publication reviewing global research into the potential impact of the Covid-19 pandemic on mental health. It identifies six areas where psychiatrists can play a role in supporting people's mental health through these difficult times.
Record my learning outcomes