Leave our pharmacists where they belong
Views
Leave our pharmacists where they belong
Last month NHS England revealed its Long Term Plan, which included an ambitious commitment to increase care in the community to reduce avoidable hospital admissions.
The Plan was broadly welcomed by senior pharmacy figures as it acknowledged that pharmacists' skills and expertise are vital components in improving patient outcomes and safety. It also correctly recognised the need to make "greater use of community pharmacists' skills and opportunities to engage patients", a sentiment with which I wholeheartedly agree.
As an observer from north of the border, I'm sceptical about some elements of the plan, which I fear may have the potential to seriously undermine the community pharmacy network should it be replicated here.
Last year, the Scottish Government introduced its general medical services contract promising an expanded role for GP clinics providing access to a wide range of health professionals under one roof. GPs were promised financial stability and reduced workload while giving patients access to multidisciplinary skills.
While there is no doubt the NHS across the UK is under more pressure than ever before, with a crisis in GP recruitment threatening both patient care and the wellbeing of GP practice staff, the well-intentioned emphasis on primary care has simply shifted the recruitment crisis to our community pharmacies. This is bad news for the overall provision of healthcare and needs to be urgently addressed.
The NHS Plan attempts to draw a line between those providing what is perceived to be a more 'clinical' service within the GP or hospital setting, while community pharmacists remain the first point of contact for the general public on the high street. Except, in reality, community pharmacists also carry out clinical work on a daily basis. And, crucially, they do this throughout the day, up to six days a week, without appointment. It would not be an exaggeration to describe this as a lifeline for many elderly people or those with busy lives who struggle to access their GP surgery when it's open.
At Lindsay & Gilmour, our 30 pharmacies operate in tune with the unique requirements of their local community, whether it's predominantly the elderly, or people with substance misuse challenges. But, as the general medical contract impact starts to bite, we see the unintended consequences.
Health professionals who have been trained by businesses like ours are being lured into primary care roles by the perception of more attractive employment packages, and pensions. This, in turn, has led to an increased demand for locums, which pushes up costs and further impacts our business.
NHS England has now reduced funding for pre-registration training in the managed care sector, a move which if replicated in the community sector, will stretch the system further. We must not allow this to happen in Scotland or we could be left with irreversible gaps in the network.
As community pharmacists, we work hard to build strong and meaningful relationships with our local GPs. We are united in the pursuit of better patient care and want to work with them to continue to improve our nation's health. If we can reach a greater understanding of the support practices need from pharmacists, I believe it can be provided while keeping pharmacists where they belong – in community pharmacy.
The Scottish Government has publicly declared the 'vital' role we have in delivering local healthcare by reinvigorating initiatives such as the Enhanced Minor Ailments Service and through independent prescribing.
These are services which we are uniquely placed to deliver and, if implemented effectively, contribute to easing the burden on GPs. But they can only be delivered if we continue to attract the most committed and talented pharmacists and technicians.
Community pharmacy is a valuable resource that can contribute to improving health outcomes, but if the movement of pharmacists into primary care continues without planning for the impact of that shift elsewhere, we will undermine the whole network of healthcare provision in our country.
As employers, we have a duty to make community pharmacy an attractive and rewarding professional environment, but this ambition needs support if it is to be tackled effectively.
The Scottish Government and NHS Scotland should act now to reverse this worrying trend by providing funding to attract and train a new generation of pharmacists to enter the profession.
My message is simple: the best place for pharmacists remains in community pharmacies, where they can offer patients the levels of access and immediate care that simply cannot be provided within the GP setting.

Phil Galt is superintendent pharmacist and managing director of Lindsay & Gilmour Pharmacy. He was recently elected to the Board of the National Pharmacy Association. The views are his own.
Sponsored
Sponsored Education
With research suggesting a possible link between COVID-19 and EPs, make sure you're confident discussing EPs and their treatment with customers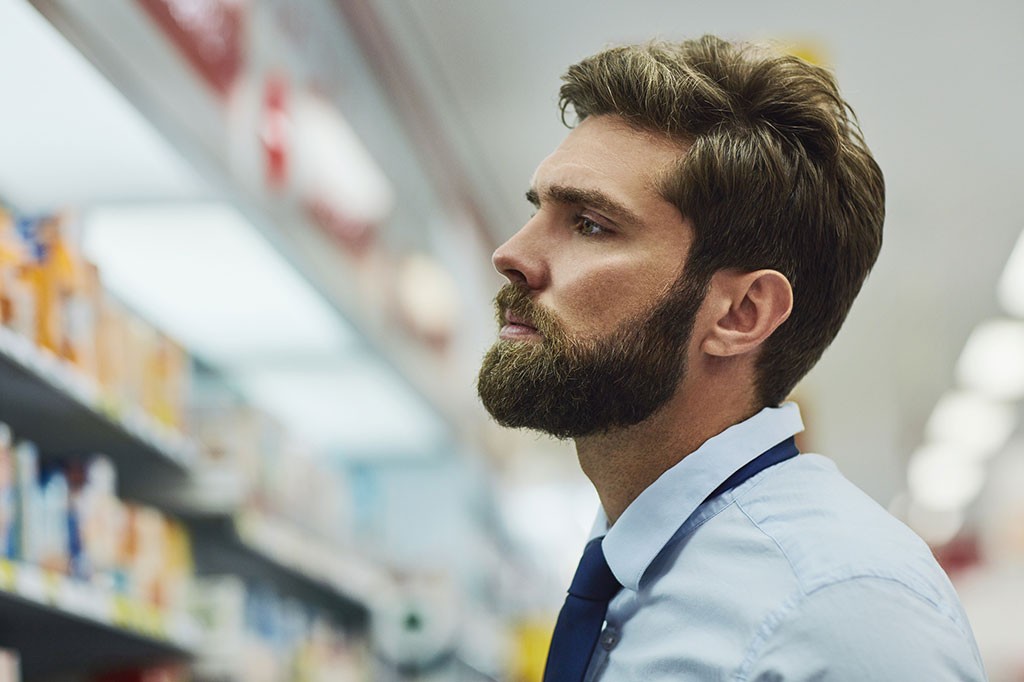 Sponsored Education
Get back to basics on the causes and impact of erection problems so you can confidently support your male customers
Record my learning outcomes