Views
Last chance saloon
By Outsider
Let me start by congratulating PSNC's negotiating team. As the clock ticked down to the announcement of Boris Johnson as the new Prime Minister and the inevitable Westminster merry-go-round that accompanied it, getting the new pharmacy funding settlement over the line was no easy feat.
The inevitable disappointment of there being no actual funding increase only confirms what we already knew – that community pharmacy still has to prove its value case to those holding the purse strings. However, the retention of the monies from the outgoing MUR service and the establishment payment is definitely a big win for PSNC.
Nevertheless, the new contract will not satisfy everyone. The marginalisation of small volume pharmacies continues with the elimination of the establishment payment (£15,060 annually), especially if those pharmacies did a good job of providing 400 MURs a year (£11,200). Of course, that money remains in the contract, but the devil is in the detail and there is precious little detail of how it will be reallocated this year (£69m) or in future years (around £240m per annum).
What is clear though, is that there will be no more money for dispensing – the single activity fee (SAF) monies will reduce as efficiencies in dispensing are deployed. I can hear the protestations from many, and I share your anxiety, so let's look at the realistic ways we could do that.
Primary care networks (PCNs) will be the delivery vehicle of primary care to a locality, with pharmacies and GPs all working together. In theory, members of the PCN can move various cohorts of patients on to longer periods of treatment so we don't need to dispense as many items. SAF reduction could then be offset by a smaller workload, but would I remain ahead of the curve? No idea.
I could invest in a dispensing robot to create some of the efficiencies envisaged by Government, but if I could afford that, I would probably have done so already. The removal of MURs and the establishment payment, and the future decrease in SAF makes that even less likely.
Regulations for business-to-business 'hub and spoke' could be reintroduced by Government. In theory, that saves me workload, but the hub will want to be paid. If I pay them my SAF, I make no money. They could do it for the margin, but no one is seeing any of that at the moment, so that's not an option either.
What is clear, though, is that there will be no more money for dispensing
With no realistic options for contractors to make efficiency savings we need to make the rest of the settlement work and there are some positive steps identified that we can build on.
The combining of NUMSAS and DMIRS into the Community Pharmacy Consultation Service makes sense, and standardisation of the service will hopefully fix some of the inconsistencies that pharmacies have experienced with different NHS 111 providers.
Furthermore, the expansion to allow referrals from NHS 111 online, general practice and urgent treatment centres is to be welcomed as meaningful implementation of 'Pharmacy First'. And, £900 for signing up by the end of November is a nice sweetener too!
The range of future developments is particularly reassuring. In total seven new services will be piloted or introduced, and NMS looks like it will finally be expanded to cover more therapy areas. There is (of course) no detail, but I'd be shocked and disappointed if mental health wasn't at the top of the list of priorities.
The quality scheme looks to be maturing into a meaningful set of measures, but there must be concerns about the additional workload.
It's refreshing to see a Government document that is forward looking about pharmacy in a positive way. There are concrete plans about what to expect over the next three years, instead of everything being kept secret, which is helpful for pharmacists wanting to plan how their business will develop.
Finally, I ponder whether we have moved on from 'the letter', the cuts, the failed judicial review into more certain times and I'm not sure. The continued pressure on the dispensing element remains a huge concern, but I don't think we're teetering on a cliff edge like we were. Instead it feels like we're in the last chance saloon.
Outsider is a community pharmacist
Sponsored
Sponsored Education
Work through a customer consultation to determine the possible cause of stinging, gritty eyes and recommend an effective treatment to help ease these symptoms.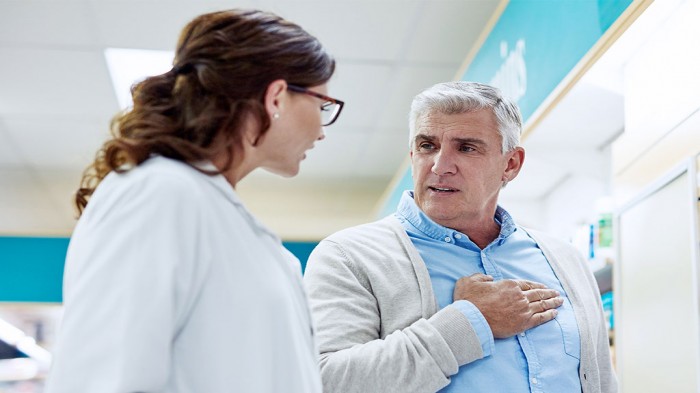 Sponsored Education
Discover the key benefits of Guardium so you can recommend this PPI with confidence to help ease heartburn and acid reflux symptoms
Record my learning outcomes