Services Development
Time for an upgrade?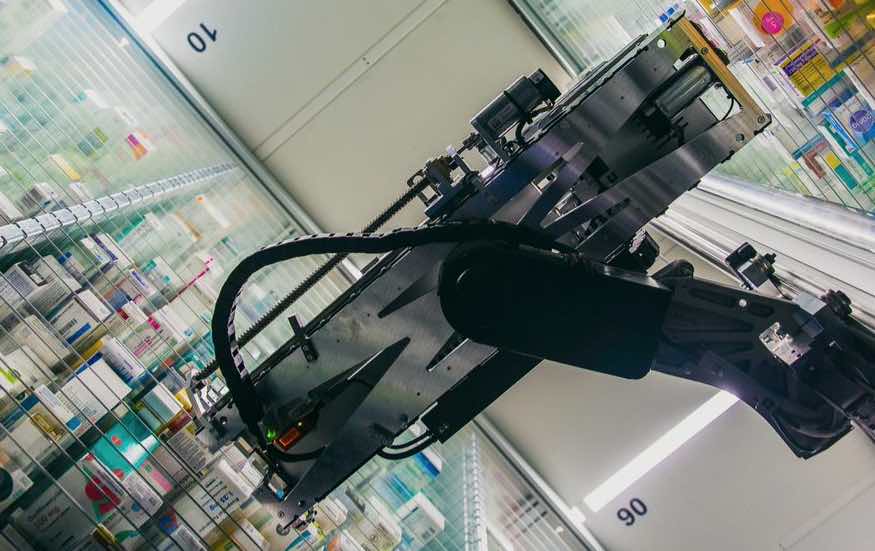 Automated systems can streamline pharmacy services, making processes such as dispensing less time-consuming and more efficient. With the Pharmacy Show taking place on October 17 and 18, we round up the technology innovations that will be showcased at the event, and looks at how technology has helped two pharmacies
Pharmabox
The Poppit Company (Pharma Innovations) will be showing its Pharmabox, a 24-hour vending machine-style ATM specifically created for pharmacies. Each Pharmabox can handle up to 153 prescription packages, depending on the size of machine chosen, and can be adjusted when it's necessary to accommodate more. The team is currently working on potential IT interfaces with major pharmacy software providers, but the machines do not depend on these links. "Our first demo machine is due for delivery by the end of September," explained Pharma Innovations managing director Alastair Carmichael, "and lead times for production are currently four to six weeks."
Hub and Spoke Innovations
Hub and Spoke Innovations will be exhibiting all three models from its range: the new compact model, which occupies less than one square metre of floor space, the medium sized entry model, and the popular large multi model. There will also be information available about new two-way full integrations for EMIS Proscript and PSL Analyst customers, as well as brand promotions.
imageHOLDERS
With 80 per cent of consumers believing that public touchscreens are unhygienic, according to an Ultraleap survey, imageHOLDERS is doing its best to reassure the public about pharmacy safety with a gesture-controlled touchless kiosk.
The kiosk features a hand tracking camera that allows users to type, select, scroll and navigate the display using mid-air gestures, eliminating the need to touch the screen. The technology can be easily tailored to healthcare settings and would be ideal for pharmacies, believes the company. CEO Adrian Thompson says: "Our mission for the touchless kiosk was to instil confidence in the general public and in turn galvanise multiple industries to be able to get back to full strength in a post-Covid world."
VMI Indivion
Many pharmacies have already automated their multidose dispensing processes. However, according to VMI, current pouch packaging machines are based on decades old technical principles and are not designed for continuous or high-volume production. This means they may struggle to meet increasing quality demands and result in "considerable unavoidable manual correction efforts", says the company.
The VMI Indivion is its solution. The machine produces daily dose pouch packs at a rate of up to 10,000 an hour.
VMI has chosen a proven industrial robot for canister handling within Indivion, with canisters stored and positioned on the system's table and in its doors. The robot then places the canisters on the correct docking stations for release. Below the table are 72 patented hoppers, collecting medication for each pouch. To avoid common process assembly errors, such as tablets bouncing into the wrong pouch, Indivion's maximum dropping height is just 22cm.
Titan PMR
Titan PMR will be launching Titan.X, the pharmacy world's first artificial intelligence system. Titan.X is designed to fully automate the clinical checking process, and Tariq Muhammad, CEO of maker Invatech Health, explains that it was born out of a need to "re-engineer the dispensing process and start again from the beginning".
Despite time-saving developments like electronic prescriptions, many pharmacies still lose time and waste resources on pharmacist checking and label printing, says Tariq. Titan's automated systems reduce pharmacist involvement in the process to the initial clinical checks. "Once the script has been approved by a pharmacist, it's just a process of picking the right drug," Tariq explains. "And with barcode scanning, mistakes are reduced as the system will flag up if the dispenser has put the wrong drug or dosage in."
MedPoint 24/7 Prescription Collection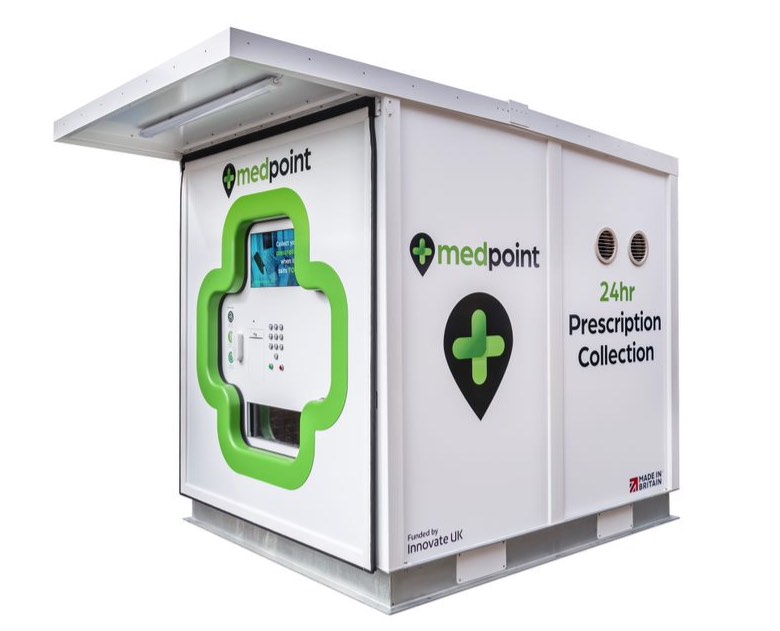 Judopay has been working with Medpoint to develop a socially distanced, safe and convenient way for patients to collect and pay for prescriptions around the clock, touch free. MedPoint's 24 hour Prescription Collection points are secure lockers that enable patients to access their medical supplies outside of pharmacy opening times. The system, which was "designed by pharmacists for pharmacists", can be easily integrated with a pharmacy's eCommerce app or website, says Judopay.
CEO Jeremy Nicholds adds: "Our partnership with MedPoint solves a clear challenge in the market by removing any potential risk of infection or unnecessary human contact when patients are purchasing their repeat prescriptions, medicine orders or general medical goods. Judopay is leading the way with MedPoint to bring innovation to an industry that's been slow to change."
Cegedim Healthcare Solutions
Cegedim Healthcare Solutions will showcase its comprehensive pharmacy solution, based on its flagship PMR, Pharmacy Manager.
Cegedim offers a suite of products and services specifically tailored to the needs of community pharmacies. Modern user interfaces and intelligent dashboards, along with modules to support effective stock and order management, are designed to help pharmacy teams work smarter.
The Cegedim suite includes: the Pharmacy Manager PMR; the MedEpos electronic point of sale solution; Pharmacy Display, a digital communication and marketing strategy platform; Pharmacy Intelligence Hub, a cloud-based digital management tool delivering actionable intelligence in real-time, and Pharmacy Services, a platform for delivering pharmacist consultation services seamlessly and intuitively.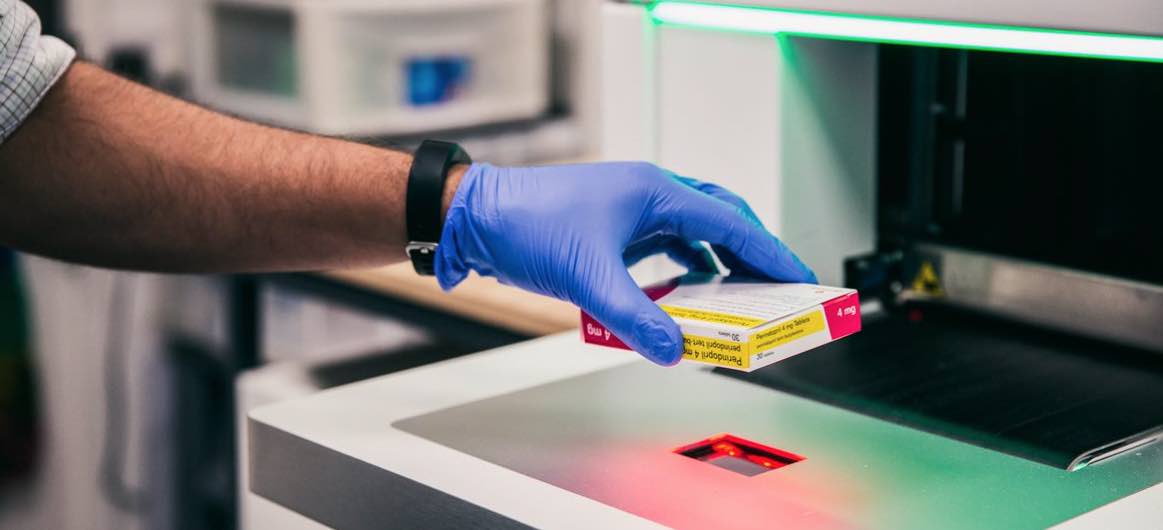 Case study: Ani Patel, pharmacist and owner, Savages Pharmacy, Burnham-on-Crouch, Essex
Since partnering with Omnicell to begin their journey into pharmacy automation, Ani Patel's team has seen many positive changes. One year on from installing the Omnicell VBM 200F pharmacy blister card packaging machine, the business has grown, and patient care has been enhanced.
Savages Pharmacy has been a pillar of community life in Burnham-on-Crouch since 1924. "As a forward-thinking pharmacy, introducing automation to our dispensary practice was the next logical step," says Ani. His goal was to improve patient experience, ease pressure on staff and expand the business to reach more of the community. After attending the Pharmacy Show in 2019, Ani decided that the solution most fitting to the pharmacy's needs was the Omnicell VBM.
He explains: "The new technology has benefitted patients, pharmacy staff and healthcare professionals. The speed, precision and wide-ranging abilities of automated dispensing technology prevents the pharmacy from feeling stretched, and staff no longer feel over-burdened. This is especially important given the relentless impact of Covid-19 on pharmacies. We have seen exponential growth over the last year, and we're comfortable expanding the business, taking on new customers and serving more of the community.
"Introducing automation produces an auditable trail of the prescription process. There is accountability at each stage of the process due to multiple levels of logging and tracking users, times, dates and actions. Pharmacists can see what has been issued on the system, so the risk of error is significantly reduced, and feedback has been very positive. Consequently, word has spread, and we have taken on new customers - something we would not have had the capacity to do without the help of automated technology.
Ani says that the decision to automate should not be taken lightly because of the financial and operational considerations. "We had to erase all previous knowledge of pharmacy workflow practices and re-learn processes that worked in harmony with technology," he says. "We had to completely change our way of thinking and operating after many years."
His advice to pharmacy managers is that it's very important to reassure staff, who may be worried about technology or redundancy. "We have found that the synergy between knowledgeable staff and pharmacy automation generates a much more productive environment, and staff now appreciate the technology," he says.
Comments from the pharmacy's team include: "It's a great system which has allowed us to be very dynamic and reactive to situations" and "it has allowed us to improve our time management and efficiency. Before installing Omnicell technology and changing the way we work, we were not aware of how much time we were losing."
The idea of introducing technology into the workflow of a pharmacy can be daunting, and Ani's experience is that the whole team must be committed to the vision and on board with the benefits, "because it will take the focus of every staff member to drive progress forward."
Case study: Tom Bisset, superintendent pharmacist, Ward Green Pharmacy, Barnsley
Tom Bisset has been working with Cegedim since 2020 on the development of new Pharmacy Manager PMR features, including reviewing beta versions of summary care record integration (SCR 1-Click) and real time exemption checking (RTEC).
Tom communicates regularly with the Cegedim team about the features and functionality of the system. "It's definitely a two-way process," he says. "It's all very well understanding how a product works in the lab or development environment, but it is also important to know it works in the hothouse of a pharmacy.
"Cegedim has become far more responsive over the past year. I was keen to find out what else was being developed and if I could help with the progress of Pharmacy Manager. Within days of receiving the beta version, I was tweeting about how great SCR 1-click is."
SCR integration has become a vital part of 'business as usual' within pharmacies because of Covid-19, and with 1-click integration using Pharmacy Manager, pharmacists have immediate access to all the information they need – from the status of a prescription to a patient's medication history.
"When the shutters came down in March 2020 and patients were struggling to get hold of their GPs, they turned to pharmacists for help," Tom says. "They wanted to know if the script was in the pipeline and if there had been any changes. Many individuals were distressed; others were volunteers collecting for people they didn't know who were shielding. Pharmacy Manager's 1-click integration came at exactly the right time, speeding up the process for finding this information."
SCR integration also helps the pharmacy to manage medication for patients moving around the system – from hospital to nursing home and back home.
The shift to electronic prescriptions has been beneficial to pharmacies, but has created issues around checking for exemptions. Even if a patient knows their own exemption status, many more prescriptions are now being collected by friends or community volunteers. With Pharmacy Manager's RTEC feature, exemption information is kept up to date and available in real time. This means that pharmacists have all the information relating to a person's exemption status to hand, including the reason for the exemption. With Ward Green now using e-scripts 95 per cent of the time, RTEC has become a standard feature of its day-to-day dispensing.
Tom is also actively encouraging colleagues to update Pharmacy Manager with the monthly releases as soon as possible to avoid missing out on important features and benefits. "As the NHS and the demands on pharmacy evolve, you need to have a system that supports you," he says. "As the national contract changes, because of Cegedim's community collaboration, I have more confidence that Pharmacy Manager will continue its monthly improvements and match our changing needs."
Sponsored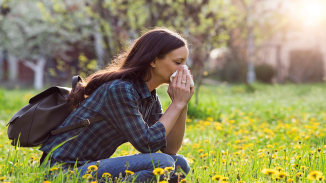 Sponsored Education
This module will improve your hay fever knowledge, helping you to understand its impact on sufferers and recommend the right products to ease symptoms
Sponsored Education
Identify the 5 key elements to address in your dry skin consultations
Record my learning outcomes