Services Development
The right incentives?
Incentives matter. Money is one – but not the only – motivation for what community pharmacy does. The new approach in Wales, enshrined in the Welsh Government's A New Prescription/Presgripsiwn Newydd (here) has put in place strong incentives to deliver care that patients need, but which can also help the wider NHS by reducing calls on the already stretched system. Implementation will, of course, shape how those incentives play out on the ground.
The notion of investing upfront to save is not new, and whilst the phrase is often misused, it can make sense. The Welsh Government is hoping that's the case with funding for independent prescriber training and pre-registration pharmacy technician training, but this is supported with incentive payments available from Health Education and Improvement Wales (HEIW) for recruiting and training pharmacy technicians in the first place.
Funding is available too for automated systems. The Welsh Government has suggested that the use of dispensing robots and ATM style prescription collection systems will increase efficiency in pharmacies and is backing that up with grant funding to support investment by pharmacies in Wales. It may not be huge money, but the signal it sends is important. Where it is taken up, it should make services more convenient for patients too.
The big change is the creation of what will be, in effect, a new universal offer to patients
The latest deal is also going to play a part in ensuring that much earlier investments and now, in effect, sunk costs – such as in the 'Choose Pharmacy' IT system, available in 98 per cent of pharmacies in Wales – will keep paying off. That makes economic sense.
A universal offer
The big change is the creation of what will be, in effect, a new universal offer to patients from community pharmacies in Wales. Instead of a pick and mix approach, the deal sets out what each community pharmacy needs to offer to patients. From April 2022, four priority services will be combined in the new Clinical Community Pharmacy Service (CCPS) – the common ailment service, emergency contraception, emergency medicine supply and seasonal flu vaccination.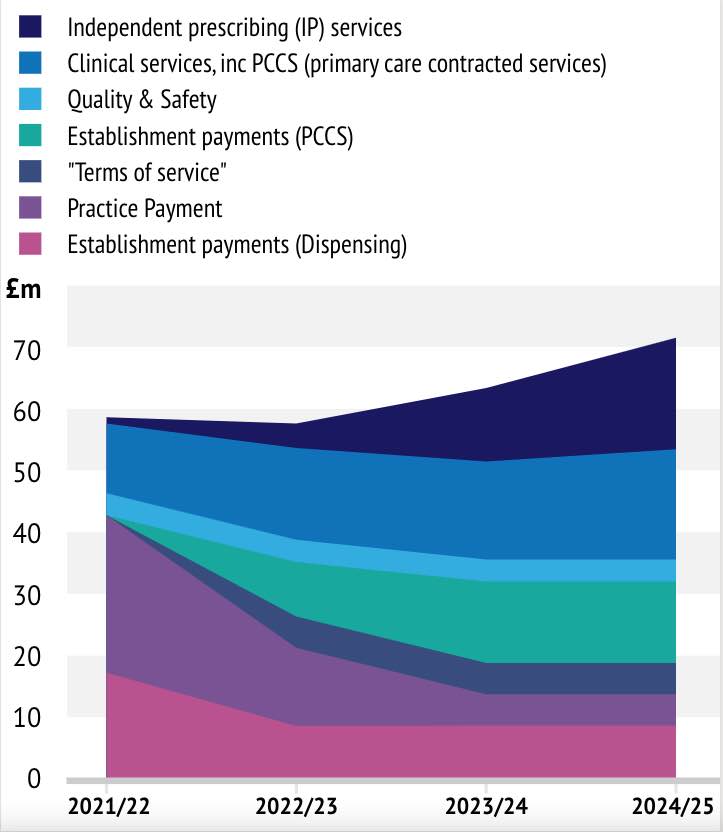 The big change is the creation of what will be, in effect, a new universal offer to patients from community pharmacies in Wales. While this is not particularly radical – as the Welsh Government itself recognises, the CCPS reflects what has been available in most community pharmacies in any case – the clarity it brings is helpful.
For patients, there is simplicity in knowing that they can access the same services at any pharmacy, while from an operational standpoint, there's no complexity associated with needing to check what services are offered and making sure that payments don't go awry. There's a track record too, with over 75,000 consultations in the common ailment service and close to 24,000 consultations for emergency contraception in 2019/20, and a promise to expand the universal offer over time, starting with bridging and quick start contraception during 2022/23.
The shift to value
The new deal accelerates the shift in payments away from dispensing and towards clinical services (see figure, right) which have the potential to add a great deal of value, not only to patients who can benefit directly, but also for the NHS.
The notion that managing a condition early in community pharmacy to avoid more expensive care is not new, but its value may be higher in these Covid-19 times, with a need to catch up on a backlog from care not sought during the early stages of the pandemic. Freeing up capacity has always been of interest; it's just become even more pressing.
This is not to say that dispensing is not of value and, of course, additional costs can be avoided by spotting issues before or as prescriptions are taken by patients. However, the balance here is clearly shifting towards rewards for clinical services and independent prescribing and away from the logistical aspects of dispensing and proxies for it like the practice payment, where efficiencies are being encouraged with automation and the like.
While the deal has good incentives to drive activity to where it can add the most value, there remains the question of whether the total sum is enough. CPCF funding was agreed at £154.2 million in 2022/23, up 2 per cent on 2021/22. The obvious question is whether this is enough of an uplift when the real costs faced by community pharmacies are taken into account. That's known only by the community pharmacies themselves, but 2 per cent feels low versus some of the increases pharmacies – like other UK business – are facing.
Sponsored
Sponsored Education
This module highlights a new opportunity to treat heartburn and reflux in the pharmacy with Omeprazole 20mg, which is newly available for customers to purchase OTC.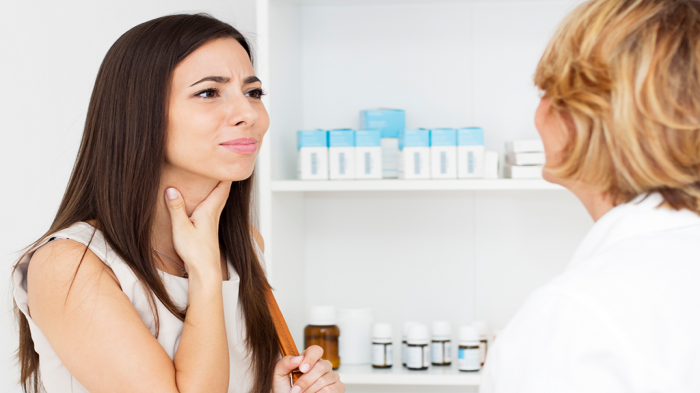 Sponsored Education
This module will help you to understand and educate customers about the risks of antibiotic resistance, and recommend products to help them effectively manage their sore throat symptoms.
Record my learning outcomes