Pharmacy-run vaccine site numbers grow
Services Development
Pharmacy-run vaccine site numbers grow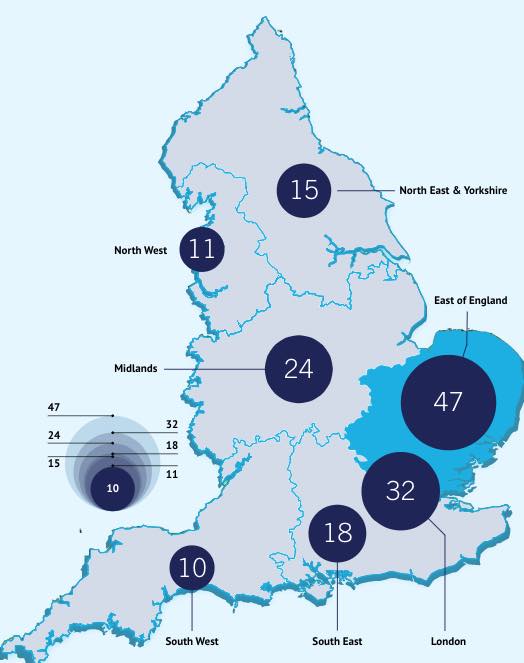 Since the first six community pharmacy-run Covid vaccine sites went live on 14 January, the landscape has changed dramatically. Hundreds of pharmacy-led and run teams are now providing jabs, with many more interested in doing so, according to the latest data.
According to the most recent NHS England figures (April 23), some 339 pharmacies are hosting or running Covid vaccination sites. A geographical breakdown, by region, of the pharmacy led sites is shown on the map (left). The total number of sites was 1,802 (274 hospital hubs, 1032 GP-led services and 157 large vaccination centres).
The NHS England data reveals that pharmacies have partnered with a wide variety of venues to deliver Covid jabs, including sports venues, local community centres, faith venues and even cinemas. A selection of novel venues is included in the table.
Boots are recorded as running the most pharmacy centres, with 29, mostly in store, followed by Pharmacy2U with 16 (all offsite), Day Lewis with 10 (both) and Superdrug with nine (in store).
Looking forward, a survey of community pharmacists carried out in March by CIG Research found that 58 per cent of those working in independents and multiple groups in England thought they would 'definitely' be able to deliver an annual Covid vaccination service, as long as appropriate funding and support were in place.
At the time, only 2 per cent of respondents were actively involved in the programme, 37 per cent were planning on becoming involved and 41 per cent were considering it.
Only 19 per cent of respondents thought providing such a service would not impact their business significantly. To mitigate this impact, 63 per cent said they would employ extra staff, 33 per cent would extend their opening hours and 7 per cent would use locum cover or provide the service from a different venue.
Pharmacists thought they would be able to provide a maximum of 310 vaccines a week in any structured programme.
Novel venues among pharmacy-run sites, England (selected, source NHS England)

Venue
Service provider
Aintree Racecourse, Liverpool
Pharmacy2U
Bolton Wanderers Football Club
Hootons Pharmacy
Britannia Dance School, Stroud
Cainscross Pharmacy
Brixham Rugby Football Club
Day Lewis Pharmacy
Burslem Cricket Club, Stoke-on-Trent
Raven Pharmacy
Casa Hotel, Chesterfield
Peak Pharmacy
East Goscote, St Hilda's Church
Mr Pickford's
Green Lane Mosque, Birmingham
Masters Pharmacy
Newmarket Racecourse
Pharmacy2U
Northampton & District Indoor Bowling Club
Touchwood Pharmacy
Norton Canes Dental Practice, Cannock
Nucare Pharmacy
Odeon Cinemas in Aylesbury, Canterbury, Maidstone and Nuneaton
Pharmacy2U
Our Lady Star of the Sea Social Club, Lytham St Annes
St Annes Pharmacy
Pontefract Squash Courts
Pharmacy2U
Preston Grasshoppers Rugby Club
Broadway Pharmacy
Pure Gym, Nuneaton
Hillfields Pharmacy
Redruth Rugby Football Club
Day Lewis Pharmacy
Rolls Royce Leisure Centre, Nottingham
Nabbs Lane Pharmacy
The Village Hotel, Nottingham
Pharmacy2U
Telford Football Club
Wellington Pharmacy
The Open University Michael Young Building, Milton Keynes
Rainbow Pharmacy
Weston-Super-Mare Sea Cadets Centre
Locking Pharmacy
Whalley Range Tennis and Cricket Club, Manchester
Wilbraham Pharmacy
The full CIG Research report, with additional analysis, is available at www.pharmacymagazine.co.uk
Sponsored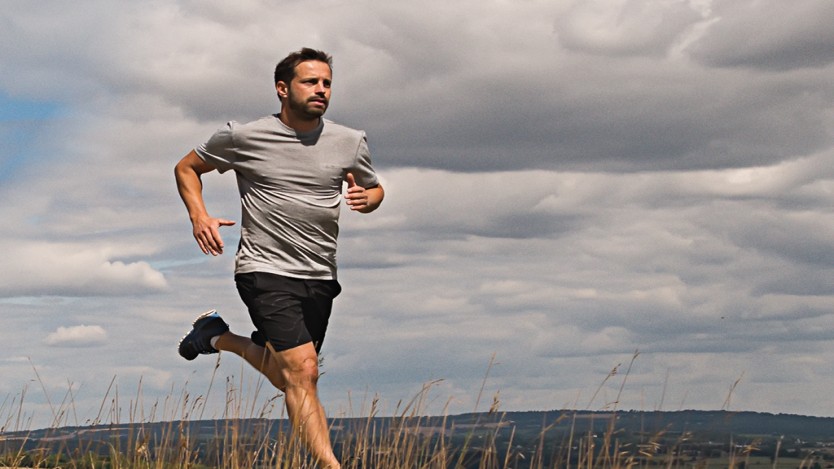 Sponsored Education
Make the right recommendations to support customers to stop smoking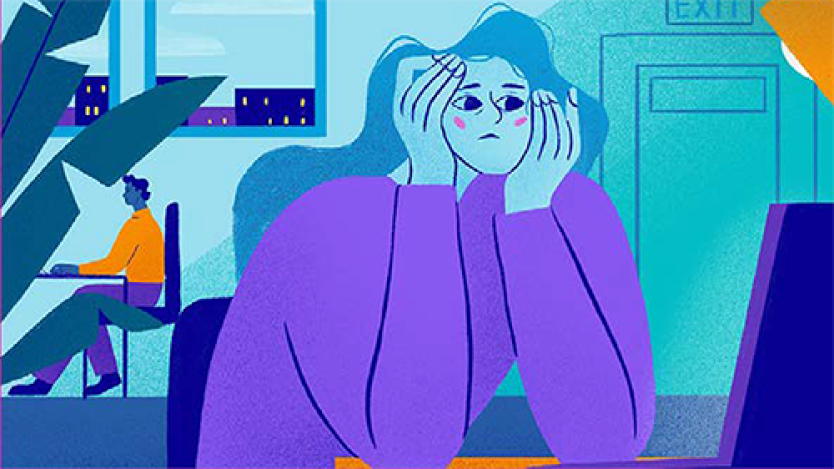 Sponsored Education
This module busts the myths surrounding diarrhoea treatments and explores the products available OTC so you can recommend the right treatment.
Record my learning outcomes