More bright business ideas
Services Development
More bright business ideas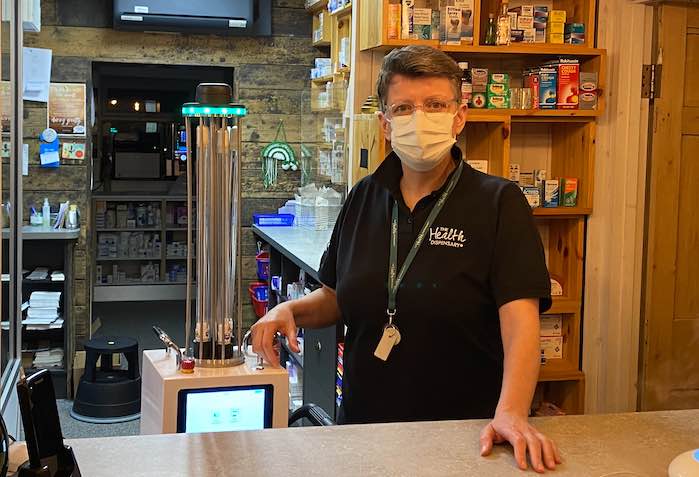 We round up the latest bright ideas that might prove to be of benefit to your pharmacy business.
CLEANING UP WITH A NEW ROBOT
A new breed of automated robots that can clean and disinfect premises are already proving to be valuable pharmacy team members (above).
Evolve Raybotix UV-C Disinfection Robots use UV-C light and ozone to kill 99.9 per cent of microorganisms on surfaces by destroying their DNA structures. "It's an environmentally friendly and chemical-free way to quickly and safely eliminate harmful bacteria and viruses," say manufacturers Evolve.
The robots have inbuilt sensors to detect motion and avoid obstacles (including humans) and can be bought outright or leased for less than £5 a day. Self-confessed tech geek Ali Sparkes, who runs two The Health Dispensary pharmacies in South Wales, purchased an NEO model, which can clean a 25m2 space in eight to 10 minutes. "We already have a number of robots and I was very much drawn to one which could potentially do our cleaning for us in such a super-efficient way," says Ms Sparkes. "I'm so happy we bought Ray the Robot. He is so easy to use and really gives us peace of mind and an extra level of protection."
The robots are classified as medical devices in Italy, where they are designed and made. UK distributor Evolve Raybotix is based in the Institute of Life Science at Swansea University. To book a demonstration and free three-minute disinfection, call 01792 737618 or email raybotix@evolveres.com
REDUCING SCRIPT FRAUD RISKS
A system that promises to improve the security of private scripts and reduce the risk of fraud, SignatureRx e-prescriptions remove the need for ink-signed prescriptions, instead using a heavily encrypted electronic signature.
Already thousands of the e-scripts, which conform to NHS Electronic Prescription Service regulations, are being generated every month. Clinicians simply present patients with a digital prescription ID via message or email, which they can then take to a pharmacy to be dispensed. The cost is borne by the clinician rather than the pharmacy, which can charge its usual private prescription dispensing fee.
Pharmacies simply enter the script ID and the patient's date of birth into the signatureRx website to view the prescription. Once dispensed, the system prevents it being dispensed again at another pharmacy. "This allows community pharmacies to benefit from the private telemedicine boom without worrying about security and without any changes to their existing infrastructure," the company says. www.signaturerx.co.uk
MORE AGILE COMMS ON SCREEN
"Static, cumbersome and resource heavy". Traditional marketing tools like posters no longer meet today's customer expectations or the need for more agile communications, believes Gian Celino, clinical director of Cegedim Healthcare Solutions. His answer is Cegedim's Pharmacy Display.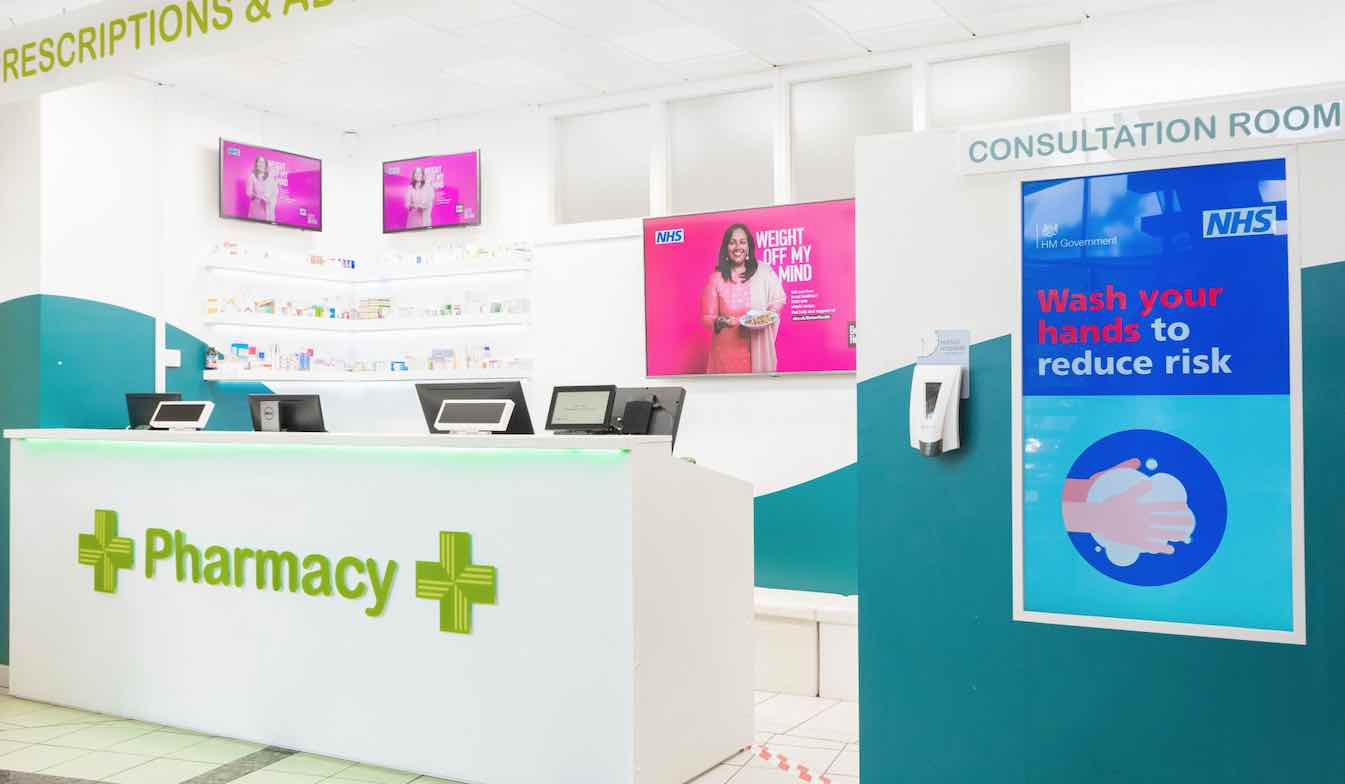 Comprising digital displays for use in store and in windows, a web-based content management system and specialist marketing assets, the system promises to deliver:
Flexible, adaptable retail campaigns based on changing customer demands by season, day and demographic
Increased customer engagement with eye-catching animations relevant to pharmacy services
NHS compliance, with less resource intensity and improved aesthetics
Improved advertising revenue and commercial opportunities
Workforce efficiencies.
It has already been successfully trialled at Weldricks Pharmacy group, whose head of operations Jackie Steel says: "We have long liked the idea of having screens in store and in the windows of our branches to engage customers with our products and services. Pharmacy Display allows us to do this in a bold, colourful way, allowing informative content and ads to be played." www.cegedimrx.co.uk/pharmacydisplay
CONSULTATIONS SPACED
The new Acoustic Pod Collection from HSL (Hospital Services Limited) allows pharmacies to install purpose-built sound-proof spaces for a variety of uses, including private in person and remote consultations.
The units range in size from the one-person Solo and Single Privacy Pods to larger Connect dual-person pods and Engage meeting pods for up to four people. Features include adjustable lighting, frosted glass for privacy, worktables, upholstered seating, power outlets, data plugs, USB charging and other digital connections. www.HSL.ie
ACCURATE OXIMETRY ON THE GO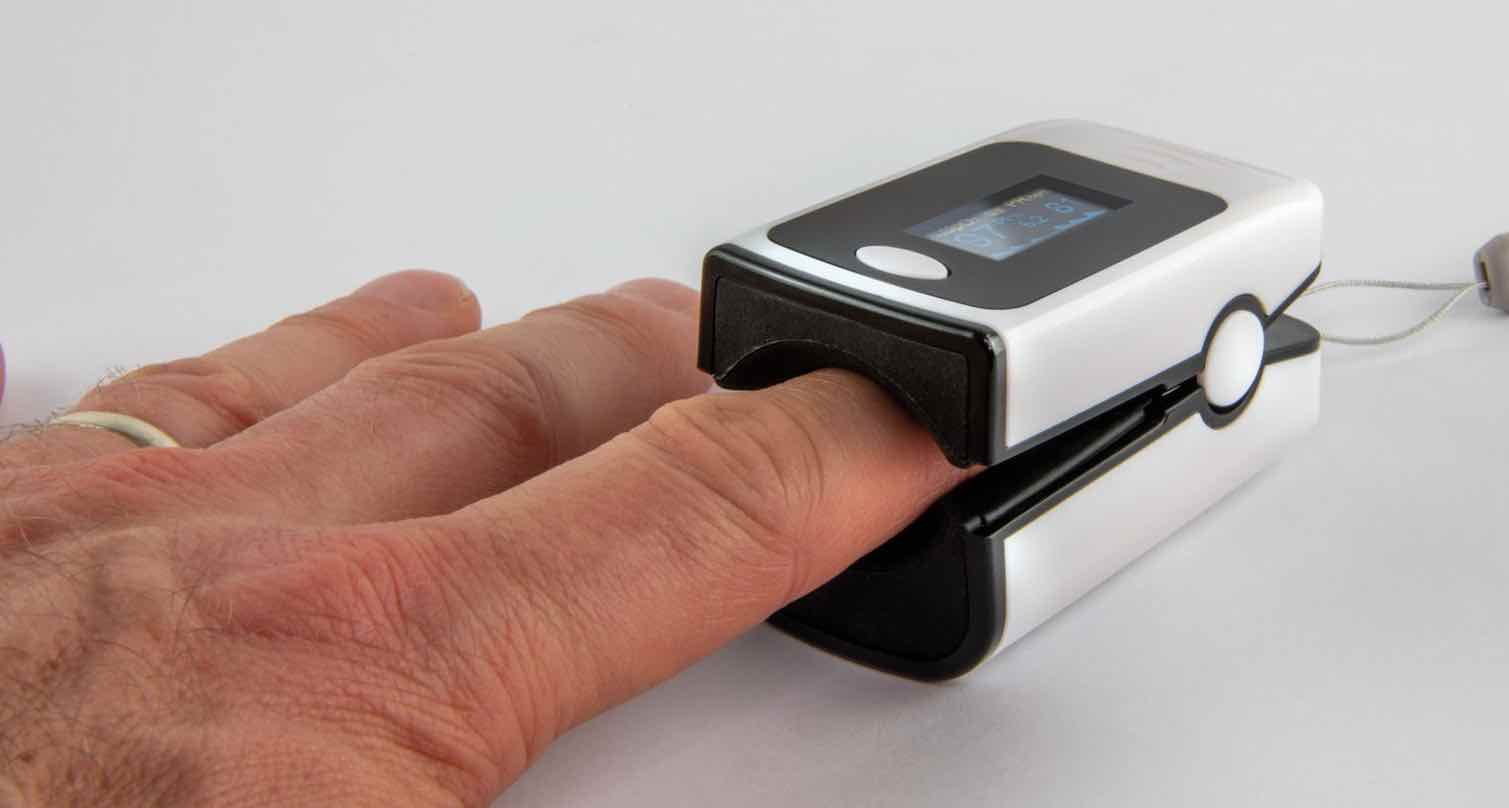 Described as light, portable and easy to use, the new CE certified Panodyne S-400 Fingertip Oximeter can be used at home to monitor oxygen levels, pulse rate and perfusion index in patients affected by conditions including Covid, asthma and heart failure. "It is fast, accurate, portable and features eight hours of data recording," says manufacturer Multibrands. The Panodyne range also includes a variety of antibacterial and PPE products as well as Covid-19 and influenza rapid test kits. www.panodyne.eu.com
Sponsored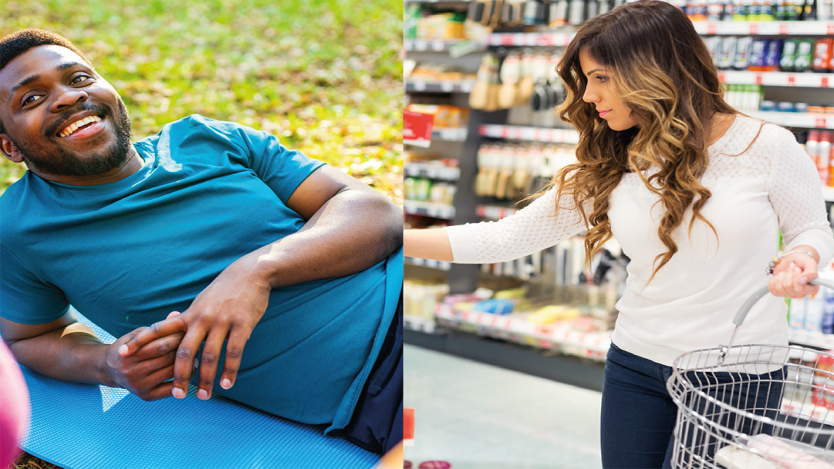 Sponsored Education
Learn how to recommend the most suitable emollient for your customers in this interactive video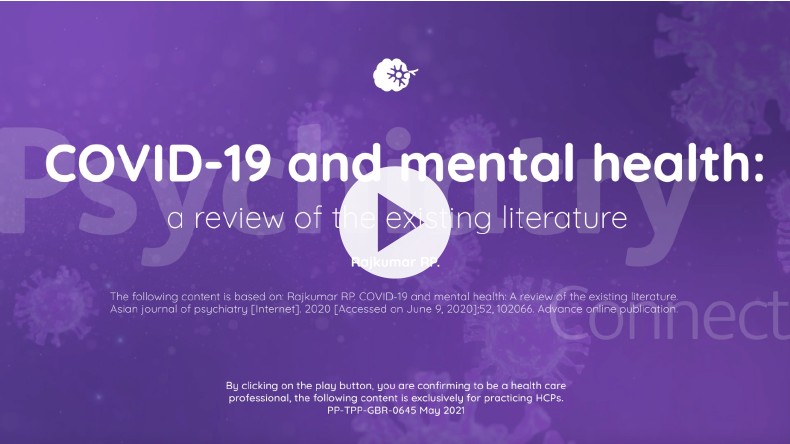 Sponsored Education
Viatris has created this short video based on a publication reviewing global research into the potential impact of the Covid-19 pandemic on mental health. It identifies six areas where psychiatrists can play a role in supporting people's mental health through these difficult times.
Record my learning outcomes