Colds and flu – a valuable pharmacy service
Seasonal
Colds and flu – a valuable pharmacy service
Last year the total number of vaccines administered in community pharmacies under the national Flu Vaccination Service was 595,467.
Now PSNC says that data collected from pharmacies confirms that vaccinations have already reached 600,000 part-way through the 2016 season, with the total number likely to be even higher because some pharmacy teams are not using the electronic systems to record the administration of vaccines.
Flu vaccination, and the advice given to people about colds and flu, are valuable pharmacy services.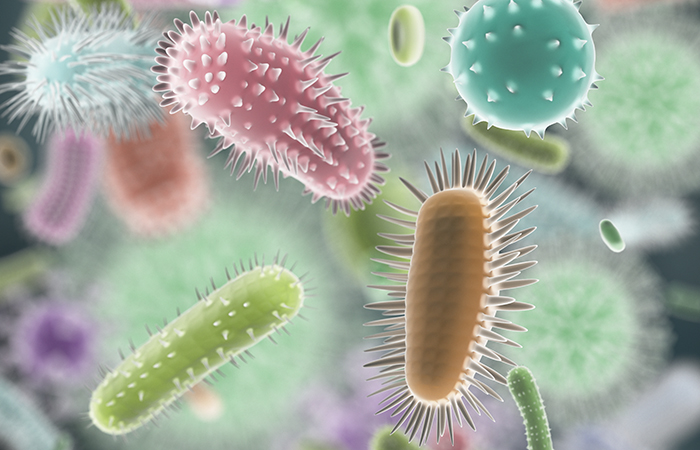 Most people will have the misery of at least one cold per year, and people are understandably keen to deal with the symptoms and to prevent them if at all possible. The market is an important one for community pharmacy, with flu vaccination services gaining momentum.
Superdrug's flu vaccination service was very successful in the 2015/2016 season and it hopes to emulate this success in 2016/2017. According to the brand, a large part of last year's success was due to the NHS commissioning the flu vaccination service from pharmacies across the whole of England, which was a big step forward for community pharmacy.
"It's great to be able to offer the service both to patients privately and on the NHS and provide a greater consistency of service," says a Superdrug representative. "Another reason for such a successful service is that our pharmacies are on the high street, making them easily accessible, and walk-in appointments are available. This means that patients can come in at a time that suits them, which results in a greater uptake."
Superdrug's advice to pharmacies to boost their flu vaccination service is:
Advertise – use window posters and leaflets to highlight your service and attract customers
Engage the entire pharmacy team – ensure all your staff understand the key differences between your private and NHS service
Get the team to talk about the vaccine and offer it to all eligible customers so they can refer into the service
Have a robust booking system – create a system that works for you and your pharmacy, either a diary or an electronic booking system. Book appointments for quieter times, and when your pharmacy is well staffed.
Manage your stock – good stock management is key to a profitable service. Ordering in larger quantities often means you get stock at a better price, but over-ordering can result in unused stock that has to be written off as out of date.
Pharmacists need a good understanding of the training requirements of both their private and NHS PGD and service specification in order to ensure they meet all the requirements and are delivering the flu vaccination service legally and effectively.
The PSNC has a wide range of resources about NHS flu vaccination at psnc.org.uk.
OTC options
The number of people who turned to over-the-counter cold remedies in 2015 (after warnings not to visit their GP with the symptoms) rose by 13 per cent, according to figures from Kantar Worldpanel. Sales of decongestants, lozenges and cough mixtures also rose in 2015.
Olbas brand manager Samantha George thinks there will be a similar pattern this year. "With increasing encouragement from GPs not to attend practices for common seasonal symptoms, we believe it is more important than ever for pharmacists to stock a wide range of products, including the Olbas product range," she says. "Consumers can then treat cold and flu symptoms at home rather than visiting their GP.
"By their nature, winter remedies are often a distress purchase bought when consumers are already feeling unwell and looking for fast and effective relief for the symptoms. Stocking all the products for different ages and becoming familiar with the product range will ensure pharmacists can provide the best self-help advice.
"Pharmacists should not get complacent following last year's abnormally warm winter, which resulted in lower than normal incident rates. Don't be caught out. Make sure shelves are fully stocked in preparation, particularly during December, which is reported to be the peak period for cold and flu."
The Olbas product range will be supported this year with TV adverts featuring the Olbas nose family, running from mid-November to mid-January, along with a consumer PR campaign. A range of in-store POS materials is available.
"In order to capture impulse sales during the winter months, some products in the range can be merchandised on the counter top, or products such as the Olbas Inhaler work well on clip strips, ensuring the Olbas product range is available to consumers when they need it most," says Ms George.
News for cough brand Unicough looks positive. In a real-world, single-blind, randomised study of 163 patients, which covered 18 pharmacies and five GP practices, Unicough was compared with a simple linctus in terms of daily cough severity, cough frequency and sleep disruption.
According to the brand, patients who visited a GP or pharmacy with a common cough were allocated seven days of treatment with a linctus or Unicough four times a day at 5ml and 10ml. The study found Unicough significantly reduced cough frequency on days three, four and five. In addition, Unicough reduced sleep disruption due to coughing on days four and five, and there was a trend towards Unicough relieving a cough more quickly than the linctus.
About twice as many patients taking Unicough stopped treatment early, after the third day, due their cough being better (24.4 per cent versus 10.7 per cent on linctus).
"We have developed a further TV ad offering," says Bernice Simpson, marketing manager for the product. "The ad will include the newly launched 300ml Unicough variant, which offers an additional value-for-money family-size version.
"Our CPD training support behind Unicough continues and in-store promotions will be available from September until the end of November. There will also be an extensive PR and communications programme around the clinical trial, which is set to be published shortly.
"We continue to support pharmacy with in-store promotions, POS and training support as a serious pharmacy-only brand with clinical data so that pharmacists can recommend Unicough with confidence that is evidence based. In total, we are investing £500,000 in this year's brand support."
Cold or dust mite allergy?
Max Wiseberg, airborne allergies expert and inventor of the HayMax allergen barrier balm, suggests pharmacy staff should not assume that all classic cold symptoms are caused by a cold. "Dust mite allergy symptoms tend to be characterised by a runny nose with a clear nasal discharge, streaming, sensitive eyes, an itchy palette, eyes, mouth and throat, sneezing, sinus pain and occasional coughing," he says.
The main difference is the itching that accompanies an allergy, and the absence of symptoms such as a sore throat, aching body and limbs, headache, bunged up and/or blocked nose and a cough.
Case study – Well Pharmacy
Well Pharmacy describes its approach to the cold and flu season. "Whenever a customer comes into Well with a cold or flu, our pharmacists always offer advice and support on how to manage their symptoms and reduce the risk of spreading it to others, from regularly washing their hands to using tissues to cover their mouth when coughing or sneezing.
"If a patient has regular symptoms, we would advise that these may last for a few days, but our pharmacists are careful to look for any signs that a patient should seek further help with symptoms. Taking into account recent requests from GPs not to attend surgeries with colds and cough symptoms, the decision to refer a patient to a GP has to be considered carefully. Well Pharmacies is keen to make the decision more about the patient than their symptoms and we don't like to refer unnecessarily.
General health, age and other factors are taken into account. "Another key issue is making sure that people are self-treating correctly and not double-dosing on things such as paracetamol. Our pharmacists pay particular attention to the patient's current medication and other medical conditions, for example whether patients have high blood pressure and would like to use a decongestant. If the patient is using pain killers, even irregularly, we need to know so that we can advise how to avoid taking an excessive dose."
Comments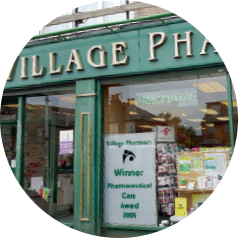 Rena Dadra, Village Pharmacy, Harlington "This is a very big category and we've been very excited to roll out flu vaccination. We provide private vaccinations as well as the NHS service for high-risk patients. In the past, more people came to ask about symptoms, but nowadays a lot of people want to know about brands. We use WWHAM, but generally customers know exactly what they want. There are obviously a couple of big sellers in the cold and flu category, such as Lemsip and Day and Night Nurse. We've made a lot of changes recently and are happy with the service we provide. I think the only other thing now would be to get doctors more involved, so we can help to take the pressure off them. They need to start referring patients to us. Surely they will benefit in the long run if they sit down with pharmacists to tackle this."

Bina Patel, Kalsons Chemist, Westcliff-on-Sea "This is always a massive category
in the autumn and winter months, and we're getting involved with the new flu vaccination service. We get more symptom-led queries than people asking for a specific brand, though, of course, some people do come in to ask for Beechams, Day Nurse or Night Nurse, Benylin – those are all big ones. This is a good area to intervene in because it's so much about self care. It doesn't always translate into effective change, but this is one area where you can really see the difference it makes. The important thing is to spend time listening to patients and give them the right advice. Our job isn't just about making product recommendations, it's about giving people counselling that will help them care for themselves."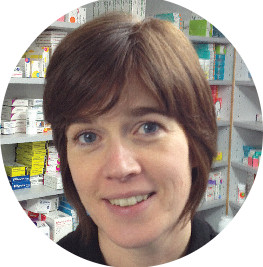 Fiona McElrea, Whithorn Pharmacy, Dumfries and Galloway "This is a massive category all year round, for which we stock a mixture of brands and generics to offer choice. I more often recommend products that have been on the market for longer, or a generic alternative, rather than a 'brand new remedy' that's more or less the same but with new packaging. It's a real bugbear of mine. I would worry if brands were playing on the vulnerability of patients who don't understand that some products do the same job. Advice on paracetamol is important – about the risk of taking too much if they don't realise that two products they are taking contain it. Others say, 'My friend took this and said it was really good,' but then another product is more appropriate for their symptoms."


 
Sponsored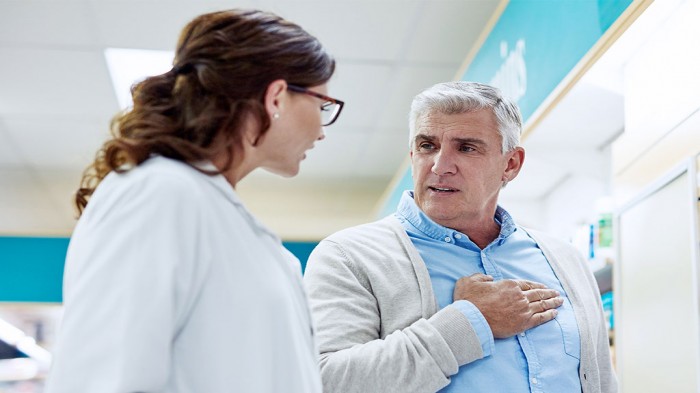 Sponsored Education
Discover the key benefits of Guardium so you can recommend this PPI with confidence to help ease heartburn and acid reflux symptoms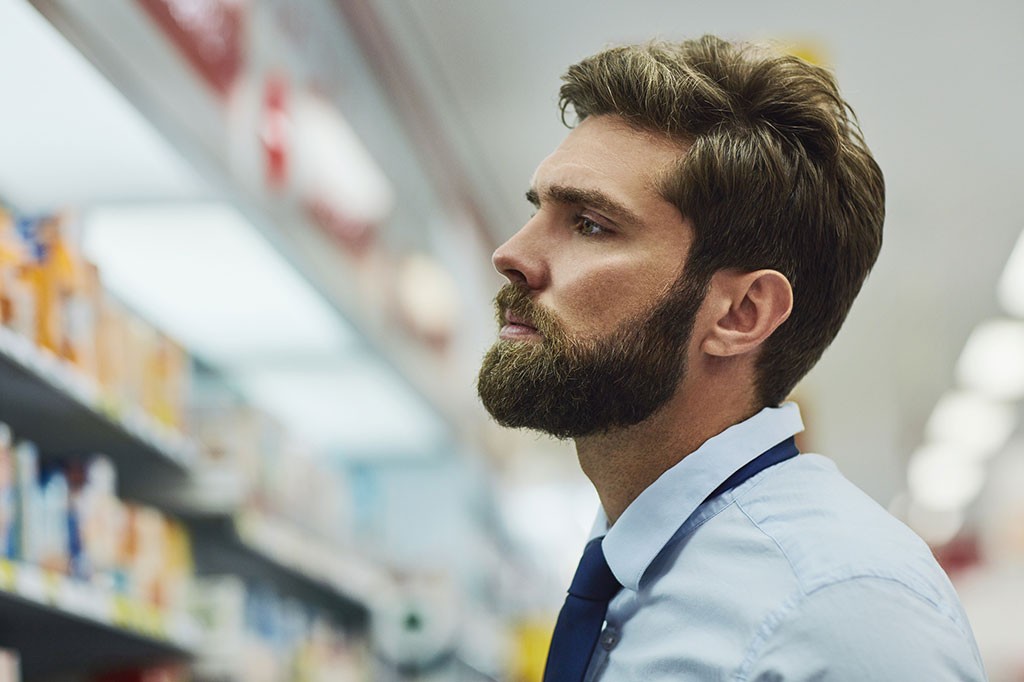 Sponsored Education
Get back to basics on the causes and impact of erection problems so you can confidently support your male customers
Record my learning outcomes