Seasonal
A winter like no other
Are you ready for the competing demands of flu, winter viruses and Covid? Take a look at how things are gearing up for the most challenging winter for years
The government has plans to double the number of people who receive the flu vaccine to 30 million to avoid the double whammy of a second wave of Covid-19 and a flu epidemic.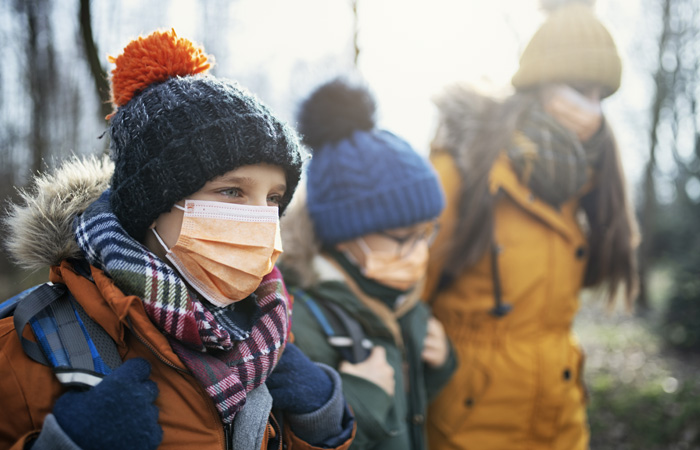 Pharmacist and Public Health England (PHE) pharmacy vaccination champion Ade Williams says: "Thoughtful planning is vital. We are still in the frontline of this pandemic, while adapting how we provide care during the cold and flu season."
"Community pharmacy teams are a trusted source of information for so many, and this is an important time for the network to prove this again," says Matt Barclay, director of operations, Community Pharmacy Scotland. "We are better placed than at the start of the pandemic, with social distancing measures and protective screens in place. We have appropriate PPE provision and the public are playing their part in accepting the new ways in which they are expected to access premises."
Preparing for a challenging winter
At the request of the Government Office for Science, the Academy of Medical Sciences set up an expert advisory group to think about what might lie ahead with a likely mix of Covid-19, seasonal influenza and cold weather. Its report, Preparing for a challenging winter 2020/21, outlines four main challenges:
A resurgence of Covid-19 nationally, with a likely peak in hospital admissions and deaths in January/February of a similar size to that seen in the spring. This would coincide with peak flu and other demands on the NHS. The worst-case estimate of an R rate rising to 1.7 from September on would mean hospital deaths between September and June 2021 of over double the number that occurred during the first wave.
Further disruptions to health and social care systems from redeploying services to help reduce transmission of Covid-19.
A continued backlog of non-Covid care that is likely to result in an increased number of poorly managed chronic conditions and undiagnosed diseases. Estimates suggest the overall waiting list in England could increase from a pre-Covid 4.2 million to around 10 million by the end of the year.
An influenza epidemic would add to the challenges. A generalised increase in respiratory infections over the winter could also quickly overwhelm test and trace capacity.
Combined testing for Covid and influenza
The expert group recommends using multiplex testing for improved clinical management this winter. "Routine joint testing for SARS-CoV-2 [the virus that causes Covid-19], influenza and other respiratory viruses will be important for surveillance, treatment decisions and reducing rates of transmission," it says. "Rapid testing would distinguish the cause of an illness and optimise appropriate clinical management, including possible widespread use of oseltamivir for influenza."
PHE recommends the use of antivirals in high risk community patients within 48 hours of symptom onset and all hospitalised patients, with possible prophylactic use in care homes during outbreaks.
"Community pharmacy-based testing for influenza, linked to antiviral prescription, is also a potential strategy to enable widespread community point of care testing (POCT) without overwhelming GP surgeries," the report says.
We are still in the frontline of this pandemic, while adapting how we provide care during the cold and flu season
Different approaches across the UK
With PHE aiming for a minimum 75 per cent uptake across all eligible groups, the flu vaccine will this year be offered in England to additional groups:
Household contacts of those on the NHS shielded patient list
Children in school year 7
All health and social care workers, including those who deliver domiciliary care
From November, 50-64 year olds, subject to the availability of supplies of the vaccine.
The community pharmacy seasonal influenza advanced service framework will be amended to enable pharmacies to vaccinate residential care/nursing home residents and home staff in a single visit to increase uptake rates.
PHE's winter flu campaign to promote the vaccine to all eligible groups launches this month. PHE is working with a range of partners, including local authorities, GP practices and the third sector.
In Northern Ireland, the flu vaccine campaign is being extended, with an extra 250,000 vaccines purchased this year. Vaccines can now also be provided by school health teams and occupational health teams for health and social care workers.
Chief medical officer Dr Michael McBride said: "Flu can present with similar symptoms to Covid-19 and therefore has the potential to complicate the contact tracing and surveillance programme. There is also emerging evidence that coinfection with Covid-19 and flu may lead to a more severe illness."
This year, additional groups being offered the vaccine include:
Household contacts of those who received shielding letters
Staff in independent care homes
Children in the first year of secondary school
50-64 year olds if supply allows.
The StopCovid NI app is proving popular and it is hoped that it will help limit transmission in any second wave. A campaign to support the vaccine programme is being developed.
Scotland is extending its flu vaccine programme to include the households of those on the shielding list, social care staff who deliver direct personal care and all those aged 55-64 years. The programme may include 50-54 year olds if supply allows.
National media campaigns this autumn aim to increase uptake. A national toolkit will provide resources and support the promotion of the flu vaccine to health and social care workers.
Scotland has not had a national flu programme up to now, but emergency Covid legislation allows other healthcare professionals to be engaged in what was previously restricted to medical practitioners or those who are working under their supervision. "While CPS has agreed a national remuneration model, it is devolved to local health boards and partnerships to determine how they would like to deliver services to their local populations," says Matt Barclay.
There is no engagement in some areas; in others, pharmacies will have the opportunity to vaccinate eligible patients.
In recent years, flu vaccine uptake among under 65s in at risk groups in Wales has dropped below 50 per cent. This season, eligible groups for the NHS flu vaccine are the same as last year. General practice will continue to be the main provider, with community pharmacies primarily supporting the under 65s in at risk groups and those who are eligible but do not routinely get the vaccine. Pharmacists will continue to offer the vaccine to staff working in care homes or providing home care.
An integrated marketing and PR campaign, via TV, radio and digital, began at the end of September aimed at encouraging those eligible to get vaccinated.
Improve your winter remedies category
• "Stock availability is going to be a key driver for supporting patients throughout the winter, so it's important pharmacies start looking at their stock levels," says Cathy Crossthwaite, OTC business development executive at Numark. "Hand sanitisation and personal/household hygiene will be high on the priority list for customers. Look out for cross category purchases across winter health and hygiene. Don't forget thermometers. Pharmacy teams may want to create a winter health unit with all the necessities in a single place for customers to browse."
• PPE should be a focus for independents this season, according to John Acland, head of e-commerce and category management for McKesson UK. "As well as having enough to keep colleagues in pharmacy safe, pharmacies should stock enough PPE to keep their community protected throughout the winter." He says choice is important for customers. "Look at stocking products for each symptom as well as all-in-one treatments. Customers might be more price sensitive following the pandemic, so stock own-label alternatives to brands too."
Other winter campaign news
The theme of this year's Ask Your Pharmacist campaign (2-9 Nov), 'Your local pharmacy in the NHS family', follows an NPA survey in June that found only 29 per cent of people are "definitely aware" that community pharmacies are part of the NHS.
"We understand the government's decision to expand the scope of the flu service this year," says the NPA's Stephen Fishwick. "Pharmacies will need to do things differently this time to meet the increased demand and to accommodate social distancing as well as using PPE."
Numark's Patch of Pride campaign will encourage customers to have the flu vaccine to protect others as well as themselves this winter. Promotional packs are available to members.
Ade Williams of Bedminster Pharmacy in Bristol is doing media interviews to highlight the flu vaccine campaign. He says: "As a primary care network lead, I will be looking to set up partnerships with community groups to increase uptake. Building a coalition is important; community pharmacy is well placed and able to lead it."
Pharmacies will need to do things differently this time to meet the increased demand and to accommodate social distancing as well as using PPE
Pharmacy perspectives
Helping the public differentiate between coughs, colds, flu and possible Covid symptoms will be a challenge this winter. "With the recent launch of Pharmacy First in Scotland, we want people to think just that, but when it comes to coughs and colds and Covid, we need to nuance the message to make sure the public and pharmacy teams are not exposed to those with Covid symptoms,"says Matt Barclay.
"Asking those at risk 'have you had your flu vaccination?' is the simple first responsibility of the pharmacy team," he says. "For healthcare teams, those at risk with medical conditions should be encouraged to be vaccinated by employers and community pharmacy teams can also remind others in care home and social care roles to do the same."
Ade Williams says flu vaccination enquiries are at an unparalleled level. "Early release of service specifications allows pharmacy teams to plan. And I am excited that we will be adopting an incentive for collaborative GP/community pharmacy working to drive increased vaccination uptake."
At Community Pharmacy Wales, Judy Thomas, director of contractor services, says contractor engagement has been very good, in spite of the challenges. "Local health boards have amended the service specification to allow pharmacies to offer vaccinations in a different way if they want to, such as off-site or outside of normal trading hours." To increase uptake among at-risk groups, pharmacists are able to access a list of patients previously vaccinated on the Choose Pharmacy platform.
Anna Ruthven, head of services at McKesson UK, says: "It's important for pharmacists to reiterate to customers that they shouldn't be coming into the pharmacy, or going to their GP or hospital, if they're experiencing a continuous dry cough or a high temperature as they should be self-isolating."
McKesson anticipates a busy season. "Customers may be wary, so it's important to communicate to them effectively how pharmacy teams will be helping them stay safe," says Ms Ruthven.
Boots, meanwhile, is training more than 5,000 members of staff to deliver flu vaccinations. The company found that 24 per cent of people were unaware they could get a free NHS flu vaccination from their local pharmacy if they are 'at risk'.
Winter remedies market
The pandemic has resulted in significant growth of the winter remedies market this year, says Mintel, up 6.4 per cent to £1.36bn (OTC Analgesics and Cough, Cold & Flu remedies, May 2020). Mintel predicts growth of 3.6 per cent this year, and of up to 14 per cent to £1.55bn by 2024. However, a recession would threaten value growth in the category, it says.
"The initial impact of Covid saw consumers prepare against the risk of catching the virus," says its report. "Whilst buying behaviours will normalise in the longer term, consumers will show interest in remedies incorporating vitamins and minerals and products promoting better hygiene, such as anti-contamination packaging."
Olbas brand manager Claire Campbell agrees. "We are already starting to see an uplift in sales, which implies anticipatory purchasing behaviour and a shift towards treating ailments at the first sight of being unwell," she says. "Battling through and working through sickness will become unacceptable, with 62 per cent of consumers willing to pay more for faster-working cold and flu products."
After concerns last spring that ibuprofen could worsen Covid symptoms, consumers are still showing a preference for paracetamol to treat symptoms.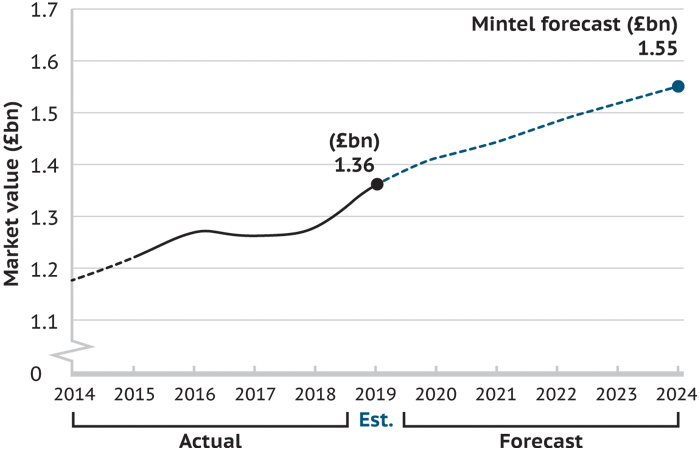 Views from the P3pharmacy category panel
Sarina Mughal, Day Lewis Pharmacy, Knightsbridge
"This is a vital category for us and it's going to be more important than ever this winter. We're already seeing increasing sales, in particular of vitamins such as C and D, zinc and Manuka honey. Customers are asking what they can do to boost their immune system, and we are being asked about flu vaccines, as well as vitamins for children. We are stocking up on winter remedies. It's important to offer customers natural products as well as traditional pharmacy brands and to offer a choice of formulation as not everyone can take capsules or tablets."
Lindsey Fairbrother, Goodlife Pharmacy, Hatton, Derbyshire
"This is always a massively important category for us and during the pandemic we anticipate seeing many more people taking preventive steps to boost their immune systems with echinacea, vitamin C, etc. My worry is that we will get customers who may have Covid but are mistaking the symptoms for flu or a cold – we definitely need another awareness campaign. The only problem with displaying products is that it's such a massive category and there are so many products in each brand that it's hard to know which ones to stock. More guidance from manufacturers would help."
Mital Thakrar, Well Pharmacy, Birmingham
"This is a very popular category in the pharmacy and even more important with the pandemic. We often recommend cough syrups and throat sweets which are well advertised household brands. Product websites contain useful, easy to digest information, should customers need to refer back to check on what they have purchased. Providing advice and signage which allows customers to recognise common brands and get advice is especially important. A bright, prominent and well stocked shelf / display is always essential for growing the category."
Sponsored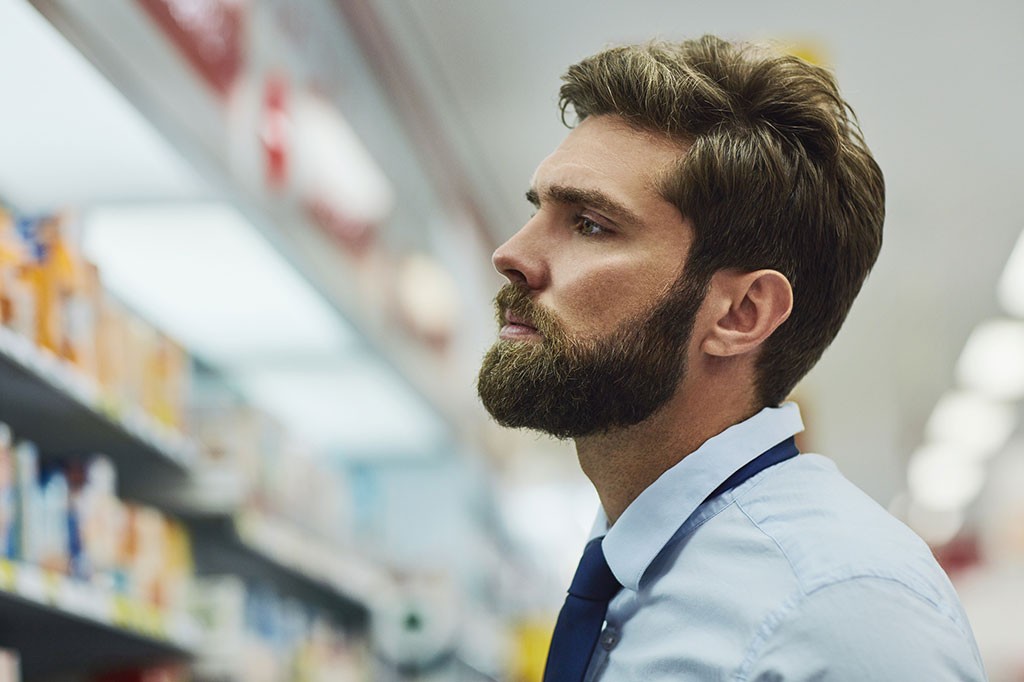 Sponsored Education
Get back to basics on the causes and impact of erection problems so you can confidently support your male customers
Sponsored Education
Work through a customer consultation to determine the possible cause of stinging, gritty eyes and recommend an effective treatment to help ease these symptoms.
Record my learning outcomes