Seasonal
Beat dry skin in winter
Cold weather and winds commonly dry out skin in winter, while customers with conditions such as eczema and rosacea often experience a flare-up during the colder months. We offer expert advice on how to help your customers manage skin complaints during winter, plus tips on how to maximise your skincare category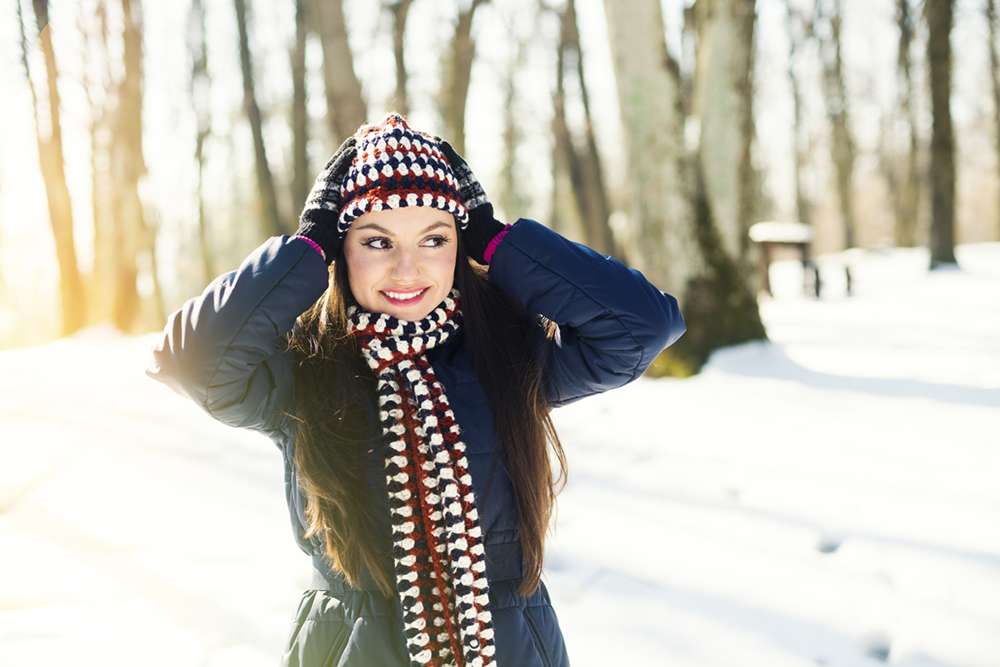 Biting winds, sub-zero temperatures and dehydrating central heating all conspire against our skin during the winter months. There's plenty that pharmacists and staff can do to help customers adapt their skincare routines and help them avoid flare-ups of conditions such as eczema, cold sores and rosacea.
"Winter is the hardest time of the year for customers with dry skin, eczema and psoriasis," says Toby Cobbledick, Epaderm brand manager. "These conditions affect more than one in five children and a significant proportion of adults. They seem to get worse in cold weather, central heating and less sunlight."
A new study by the brand found that winter was the worst time of year for eczema due to dry air outside and central heating inside. It found the winter season was a trigger, especially for those travelling to work and school because they are exposed to conditions indoors and outdoors that make skin more sensitive. Some 75 per cent of parents said cold weather caused problems for their child's skin, while 61 per cent said central heating made skin itchy and sore.
Sixty-six per cent of parents said the combination of cold and central heating made their child's eczema worsen in winter more than any other season.
"Pharmacists need to highlight to customers that winter weather can exacerbate existing conditions such as eczema or psoriasis," says Natalia Wieclaw, UK training and congress manager for Bio-Oil Professional. "Alongside moisturising and treating dry skin elements, they may need support and treatment for flare-ups."
Skin conditions in winter
Dry skin "For dry skin, the tendency is to switch to a richer moisturiser or increase the frequency of exfoliation, which could be bad news for the customer's skin," says pharmacist Sadik Al-Hassan at Well Pharmacy. "Adding in a serum or using an oil is far more likely to provide them with the solution they need. When recommended in combination with layering techniques and displayed well on the pharmacy floor, these products sell strongly over the winter months, as well as lip moisturisers to help with cracking."
Dr Sharon Wong, consultant dermatologist and British Skin Foundation spokesperson, says encouraging customers to rethink their winter skincare routine will help. "Patients with dry skin need to be diligent with more frequent applications of moisturiser throughout the day," she says.
"They may also wish to consider using a heavier petroleum-based emollient during the winter months to prevent moisture loss. Humectants such as glycerine and hyaluronic acid added into some moisturisers help to draw water molecules from the external environment to the skin surface." She advises recommending your customers use emollient/cream washes instead of products that lather or foam.
"While we may take care to moisturise our face and attack dry skin, we forget other areas and potential product build-up that can leave skin clogged and dull," says Robin Deb, founder of Synergy Biologics (Cuderm brand). "Gentle exfoliating in winter using products that contain natural polishers, such as colloidal oatmeal, can have a hugely beneficial effect. On a dayto- day level, one of the most overlooked areas, especially for men, is proper handcare."
"The main thing about winter skincare is taking steps to prevent dry skin as this is a key issue during the season and can exacerbate existing skin conditions," says Ms Wieclaw.
Eczema
Many people find their eczema worsens in winter, but there are ways to prevent this. "Conditioning the skin is extremely important in preventing flare-ups," says Dr Wong. "Using cream washes, using thicker emollients with added humectants and moisturising more frequently are all vital measures. In those with eczema affecting a large area, it is recommended that a 500g tub of moisturiser should last no more than two weeks."
Minimising exposure to triggers such as allergens and irritants will help to reduce flareups. "Avoiding fragranced products and direct contact with cools and synthetic fibres can help," she says. "Consider layering cotton tops under woolly jumpers and stick with cotton tights."
Rosacea
Fluctuating between cold winds outside and dry heat indoors is a common cause of rosacea flare-ups. "If possible, try to minimise time outdoors and wear loose layers to cope with changes in temperature," says Dr Wong. "Minimise the contact of facial skin with harsh winds by using a scarf to protect your face on windy days."
She advises avoiding very hot drinks – wait until they are lukewarm – and reducing alcohol consumption. "Alcohol is a trigger in more than 70 per cent of patients," she says. "Wine is a common trigger." Ensure sunscreen is applied to exposed skin daily throughout the year, as sunlight is a major cause of rosacea flare-ups.
Cold sores
Cold sores can occur year-round, but they can be more common in winter because they're often triggered by a respiratory tract infection such as a cold or sore throat. Strong sunshine is another trigger, so customers heading off on skiing holidays can be more prone.
"Reducing the risk of respiratory infections may help to prevent cold sores," says Dr Wong. "Frequent hand washing, use of hand disinfectants, taking zinc supplements and probiotics may help. Prompt treatment with topical or oral antivirals during the prodrome phase may help stem a flare-up and speed recovery."
Improve your winter skin category
"Some of the best winter skin displays often feature elements of winter weather," says Mr Al-Hassan. "Most skin conditions tend to dry out in winter, so a dry skin-focused display tends to work well. Putting out an eye-level selection of winter hero products to address this issue often converts into sales.
"Diversity of brands and formats is important," says Mr Cobbledick. "NICE recommends a variety of non-perfumed emollients be provided for customers to choose from. Creams are easier to use and absorb better for daily use, while ointments have higher efficacy and are more popular for night use. The two formats can be sold together for day and night use."
"We believe there is a real opportunity to make more of winter skin as a retail event," says Mr Deb. "Retailers, wholesalers, distributors and brands should be working together to ensure pharmacists and staff have both the knowledge and materials they need to be able to educate their customers on being prepared for winter."
"Pharmacists should be highlighting this area of skincare by creating a winter skin display area that includes products and advice," he says.
"Healthy winter skin could be a great topic for a community pharmacy that's moving towards healthy living status, with eye-catching posters in store encouraging customers to start conversations with the pharmacy team," suggests Mr Al-Hassan. "Effective winter hero product displays also start conversations and it's always a good idea to encourage your customer-facing staff members to sample the product ranges to improve their knowledge."
"Have a clear section linked and signposted as skincare for winter," advises Ms Wieclaw. "This can include key products such as emollients, creams, bath oils and shower products. Many of these are GSL, so can be put out for self-selection."
Pharmacist comment
Bina Patel, Kalsons Chemist, Southend-On-Sea
"This is more of a niche market than some other categories in pharmacy, but I think we have a big role to play, and it's an important area for women. I find this category is another good opportunity to apply my clinical knowledge. Last year we did a display on hand creams and it was so popular that we actually sold out, and so we'll probably do something similar this year. Aveeno and Dermalex are very good, and I also recommend Oilatum and foot creams from Scholl. A lot of the scripts say 'use twice a day,' and I wonder if that's defeating the purpose, as it is likely to come off the first time they wash their hands. The Eczema Society guidance says to use as frequently as required."
Yolanda Kong, Kellaway Pharmacy, Bristol
"When the temperature drops, the dry environment and indoor heating can cause skin to become dry. Quite often, people don't think to adjust their daily skincare regime until they experience tightness, itchy or flaky skin. I think it's essential to get your skincare products ready before it gets cold, as prevention is always better. It's not unusual for people to ask about the differences between formulations e.g. creams and ointments, and what to use for their face or body. The big-selling brands are E45 Cream, Doublebase Gel and Nivea. Some male customers think a regular skincare regime is a feminine thing, and are only willing to use a moisturiser when they encounter problems. It can be hard to change their thinking, but I try to encourage them by offering samples."
Melissa Liew, Ellacombe Pharmacy, South Gloucestershire
"Winter and central heating wreaks havoc with skin, and customers who suffer with existing skin conditions, such as eczema, rosacea and psoriasis, usually bear the brunt. Skin treatments are an increasingly popular segment of the overall winter healthcare market, and we have maximised on the sales potential driven by the winter season by displaying relevant heath categories together. It's important to ensure that all pharmacy staff are well educated about the skin conditions prevalent in winter. We offer a range of emollients, including lotions, creams, gels and ointments, and we offer trial sizes of new products where possible. Vitamin D supplements are also growing in popularity as more customers are aware of the role it plays."
Sponsored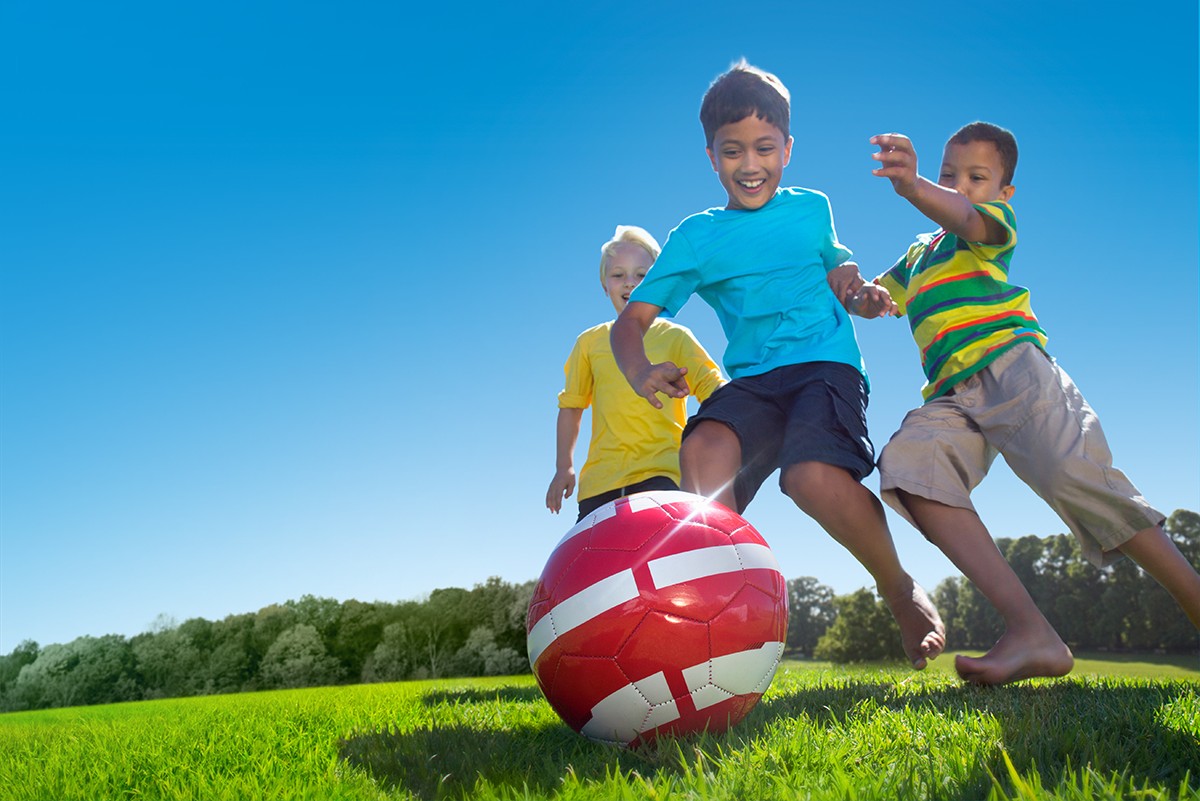 Sponsored Education
Work through this new-style module to increase your confidence in reassuring parents of children with allergies, and know what advice and products to recommend
Sponsored Education
Work through a customer consultation to determine the possible cause of stinging, gritty eyes and recommend an effective treatment to help ease these symptoms.
Record my learning outcomes