Running Your Business
Kickstarting opportunity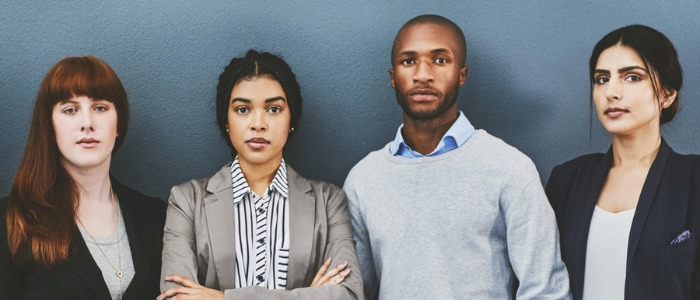 The National Pharmacy Association and recruitment company Reed have helped more than 100 young people secure six-month job placements in pharmacies as part of the Government's Kickstart initiative to prevent long-term unemployment. Hundreds more placements are in the pipeline.
The Kickstart Scheme sees the Department for Work and Pensions (DWP) paying the wages and employment costs for a six-month job placement for 16 to 24-year-olds on Universal Credit – a group at particular risk of long-term unemployment.
"Pharmacies have worked tirelessly to support their patients and communities while fighting the Covid battle," says Louise Baglole, the NPA's head of learning and development. "With a stretched workforce, the roles from Kickstart placements can provide young people with varied experience and enhance their skills, which will assist them to find long-term employment in community pharmacy or in other healthcare settings.
"Giving young people the chance to work in community pharmacy will open their eyes to the profession, and being part of a caring team and ensuring people receive healthcare, support and advice is fundamental to better patient outcomes. Many pharmacies could also benefit from additional staff resource."
How it works
The NPA and Reed partnership offers a streamlined application process for pharmacies wanting to take on a Kickstarter. Pharmacies can apply for a Kickstarter through Reed's Gateway portal, which identifies the most suitable candidate for the role on offer. Once on board, the Government pays for the Kickstarter's placement, covering:
100 per cent of the National Minimum Wage for 25 hours a week for six months
Associated employer National Insurance contributions
Employer minimum automatic enrolment contributions for pension schemes.
The employee gets employability training by Reed, and for pharmacy placements, they will be enrolled onto the NPA's GPhC-accredited Medicines Counter Assistant online course. After three months, the employer can choose to enrol them onto the similarly accredited Delivering Medicines Safely and Effectively and/or Introduction to Pharmacy Stock Control course if it will benefit their role.
Placements last a maximum of six months, with the young person working at least 25 hours a week. They can work more hours, although these would need to be funded by the employer. There is no requirement to employ the person once the six months is up, but the NPA suggests pharmacies wishing to keep their staff member on could then choose to enrol them to its pharmacy retail apprenticeship with Qube Learning, where they can complete a fully funded apprenticeship, as well as the NPA's dispensary assistant's course.
The stipulation is that jobs created by Kickstart must not replace existing or planned vacancies, or cause existing employees or contractors to lose or reduce their current working hours. However, once a Kickstart job is created, it can be taken up by a new candidate after the previous participant has moved on.
Another plus point is that the Government provides £1,500 funding per job placement for set-up costs and to support the young person in developing their employability skills. When working with a Kickstart Gateway – such as Reed – the funding is shared with them based on the level of administrative, operational and training support provided. In the case of the NPA scheme, pharmacy employers receive a grant of £500 from Reed for each placement.
Kickstarter wage brackets
For each Kickstarter job, the Government will cover the cost of 25 hours' work a week at the National Minimum Wage, which is:
£4.55 for under 18s
£6.45 for 18 to 20-year-olds
£8.20 for 21 to 24-year-olds
Pharmacy benefits
With pharmacy teams stretched throughout the pandemic, Ms Baglole says the scheme offers a hassle-free way to add extra junior staff to reduce the overall burden. "The application process saves the pharmacy time and enables them to meet the Kickstart Scheme criteria by allowing the Reed Gateway to apply for a placement on their behalf", she says, "as well as identifying and screening the most suitable high-quality candidates quickly and efficiently."
The first four batches of Kickstart applications have closed, with the first and second alone attracting more than 1,300 enquiries from community pharmacies. The NPA has recently opened up applications for a fifth batch of placements, which will close on Friday 9 April. Further application deadlines are scheduled for 7 May, 4 June and 2 July. For any of these, pharmacy applicants can spread the start date of the placements up until the end of December 2021.
It felt like the perfect situation for us to create more jobs in the community, help train up people and really try and find some talent
The NPA stresses that an application does not guarantee a placement, nor does it commit applicants to following through with a placement, if they later consider it not suitable for their pharmacy. It says initial analysis from early adopters of the scheme shows 63 per cent of young people have found employment after finishing their Kickstart placement.
Michael Samuel, who has a placement in Evans Pharmacy in Llanelli, is the 100th Kickstarter to have started work in a pharmacy since the start of this year. The 19-year-old, who has never worked in pharmacy before, says: "Everyone is really nice and helpful. Working here in the pharmacy has definitely made me think about it as a potential career. Everyone comes here for a bit of hope, and I feel good that I am helping the community in some way."
Michael is one of four Kickstarters that Mo Nazemi, owner and managing director of Evans Pharmacy, has across four of his pharmacy sites. He says: "We're grateful the NPA made us aware of the scheme and made it accessible to us. It's additional manpower in the pharmacy and we wouldn't have known about the initiative otherwise. In the towns we're in, it felt like the perfect situation for us to create more jobs in the community, help train up people and really try and find some talent.
"Pharmacy offers high quality jobs and the opportunity to be very skilled, so by the time the placement is over, they are well developed. This would have been ideal to have in December, during the second peak of Covid-19 cases, where we had some staff who were isolating, so it gives us confidence that if a third peak were to arise, we would be that much stronger."
Mr Nazemi says he would definitely recommend that other pharmacies consider taking on a Kickstarter if they are in a position to do so. "Yes, absolutely," he says, "although it does depend a little on the individual business, as it may not be a fit for everyone. In Wales, we are very focused on community pharmacy, and we are certainly a big part of our community. To be able to provide opportunities in our local area is essential – particularly as we are probably going to see worse job losses to come as the pandemic continues.
"We've been very happy with our Kickstarters, but this is not just about us finding additional members of staff and supporting our local community, it's also a way to attract young people into the profession. This scheme is great for highlighting pharmacy as a career and a brilliant opportunity that can lead to so many other things."
Ms Baglole says the NPA is pleased with how the scheme has been going and will continue to help hundreds of Kickstarters to find placements in community pharmacy. "The skills gained by Kickstarters within community pharmacy could provide an opportunity for these young people to find a role in the sector or perhaps further enhance their skills and do a retail apprenticeship in community pharmacy", she says. "Apprenticeships provide opportunities for young people and affordable options to combine training and employment. It is essential we embrace this."
More information about the NPA's Kickstart scheme at www.npa.co.uk/kickstart-scheme/
Sponsored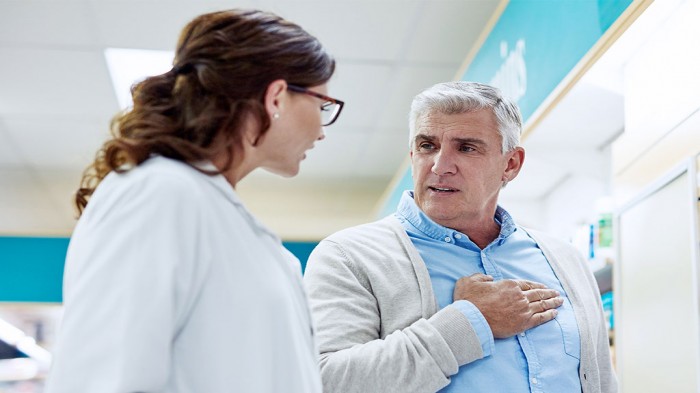 Sponsored Education
Discover the key benefits of Guardium so you can recommend this PPI with confidence to help ease heartburn and acid reflux symptoms
Sponsored Education
This module highlights a new opportunity to treat heartburn and reflux in the pharmacy with Omeprazole 20mg, which is newly available for customers to purchase OTC.
Record my learning outcomes