Running Your Business
Here's to (Lanes) health

In 1930, Gilbert Roberts Lane began selling recipes and books on health and nutrition from his home in Newent, Gloucestershire. By 1932, the business had expanded into a nearby warehouse as Gilbert started to develop a wide range of remedies to treat many ailments. Over 90 years later, Lanes Health is still a family owned business, manufacturing and supplying OTC medicines that are sold around the world.
With a growing number of brands in its portfolio, Lanes Health currently employs 171 people. Its household names include Olbas, Kalms and ProPlus. The company is a key employer in Gloucester, with a large factory on Sisson Road, as well as at its Jakemans Menthol Lozenge factory in Boston, Lincolnshire.
Pandemic shifts

Lanes Health remains in the hands of the Lane family, with Gilbert's grandchildren and great grandchildren playing active roles in the business, leading it through what may have been the most challenging few years of its existence.
Despite being hit with the same problems as everyone else in the manufacturing industries, Janet Groves – Gilbert Lane's granddaughter and chairman of Lanes Health – says the business adapted "brilliantly" to remote working. "The health of our team and customers is very important, and the pandemic only increased our commitment not to let them down as we know how many consumers rely on us for their healthcare needs," she says. "We were still able to meet demand, thanks to a dedicated workforce and the exceptional relationships the business has built up over the years."
"My father always said if you don't move forward, you will go backwards. So it's important to look to the future, have a vision and move towards it..."
Office-based sales, IT support and management staff were able to work remotely, and the number of people working on site at any one time was reduced where necessary.
"Organising the manufacturing side was more challenging," says Janet, "so we looked at the way in which we could reduce the number of people in any one area. Staff at the tablet manufacturing plant were already used to wearing masks anyway because of dust from the manufacturing process, but we added additional PPE systems we hadn't had before, such as visors and masks for more staff to make sure everyone was protected."
Acknowledging that it was "a challenge to begin with", Janet says: "People knew how important it was to be careful and we were really lucky with very few Covid absences."
Future focus
With its 100-year anniversary on the horizon, Janet says the company is "looking to the future whilst being respectful and enormously proud of our past".
This future focus encompasses two core fundamentals. "The first is that we remain family owned, as family is really important to us," says Janet. "The other is new product development, because growth is fundamental for the long-term future of any company and for us that does involve developing our existing ranges as well as seeking out and introducing new and exciting brands and products into the healthcare market – although they do have to be the right fit for our consumers and customers and live up to the values of the business."
The latest addition to the Lanes portfolio is liquid iron supplement BlueIron, a Finnish product containing Nordic blueberries which boasts a strong following on social media.
"There is a growing interest amongst customers and retailers in the concept of environmental social governance and BlueIron, being a natural, vegetarian product, ticks all the boxes and is the kind of product we are looking to develop," says Janet, explaining the 'good fit' of this brand for Lanes. "We call it 'people planet profit' and it has been really important to us in terms of the ethical standards of what we want to develop which, where possible, is naturally based products, produced with an ethical perspective."
Lanes Health has been working to refresh BlueIron's packaging and website, as well as developing a marketing campaign involving advertising, digital, social media, PR and influencer relations – this last being a new approach for the company. "We haven't worked with influencers before, so this is something new for us," says Janet, "but one of the reasons Lanes Health has done so well over so many years is because we do try and change with the times.
"We still have traditional products, but we develop them. For example, Kalms has been around a long time [Lanes bought the brand in 1970], but we've added a lavender product which focuses on a different aspect of stress which is anxiety, and our Rhodiola is for exhaustion and fatigue, which are also specific symptoms of stress."
The company is mindful that different customers respond to different types of marketing. "The promotions and media activity we do for some products and customers are different from those we might do for others," says Janet. "Some people prefer more modern media messaging whereas others like to be communicated with via the written word or television, so we always aim to focus on our individual customers and what they want and need."
Changes in healthcare trends have seen this focus move with the times. "When my grandfather first started, he was really interested in diet and the use of natural medicines and herbal products," says Janet. "Then in the 1970s, when my father was chairman, the focus became VMS [vitamins, minerals and supplements] and how they worked. We still have an interest in all these areas, but our promotions and focuses will be on different areas, depending on the research being done."
As the company expands its products into more UK channels and international markets, Janet says: "Spreading the word near and far about our products is a top priority. We are already an international company, but some of our products have only just scratched the surface in the UK and beyond, so growth is at the forefront of our plans, and the last few years have given us the opportunity to review and think about how we do that."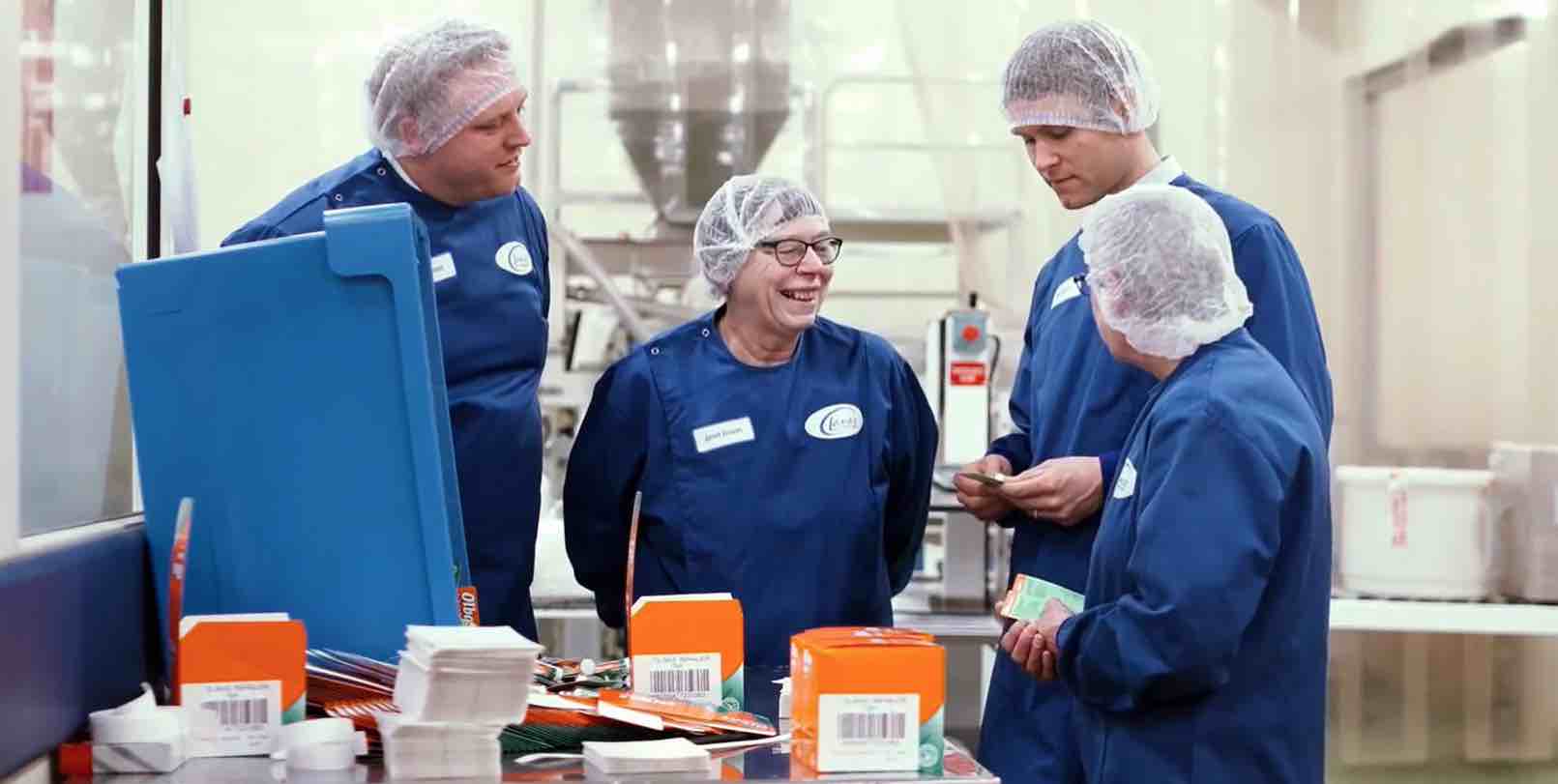 Janet Groves in the Gloucester factory with, left to right, son Jon, nephew Rob, employee Beryl
To that end, the family has produced a document that shares the visions and values of the company and has been cascaded down through the workforce. "We have lots of staff who have been with us for many years, but also lots of new people on board bringing new ideas and new ways of doing things as we move forward," says Janet. "So now every person at Lanes understands where we are going and why, and what's important – because it's no good just having that information at the top."
One thing that won't be changing is the family focus and shared ethics that have steered Lanes Health this far. "We are a very close-knit family and very much an active family company," says Janet. "My sister, son, daughter, nephew and niece are all involved in the business; we talk a lot, share a lot and we have the same vision for the long-term future of Lanes Health: that we want a successful company which cares about the fantastic staff we have here and produces good quality, effective products that are naturally based wherever possible. All those are what make Lanes what it is and are the things we all share as a family and that we want to move forward with."
Recognising that "change is important, but not always easy", Janet adds: "My father always said if you don't move forward, you will go backwards. So it's important to look to the future, have a vision and move towards it... It's exciting for the future that we are all on the same page and working together to get there."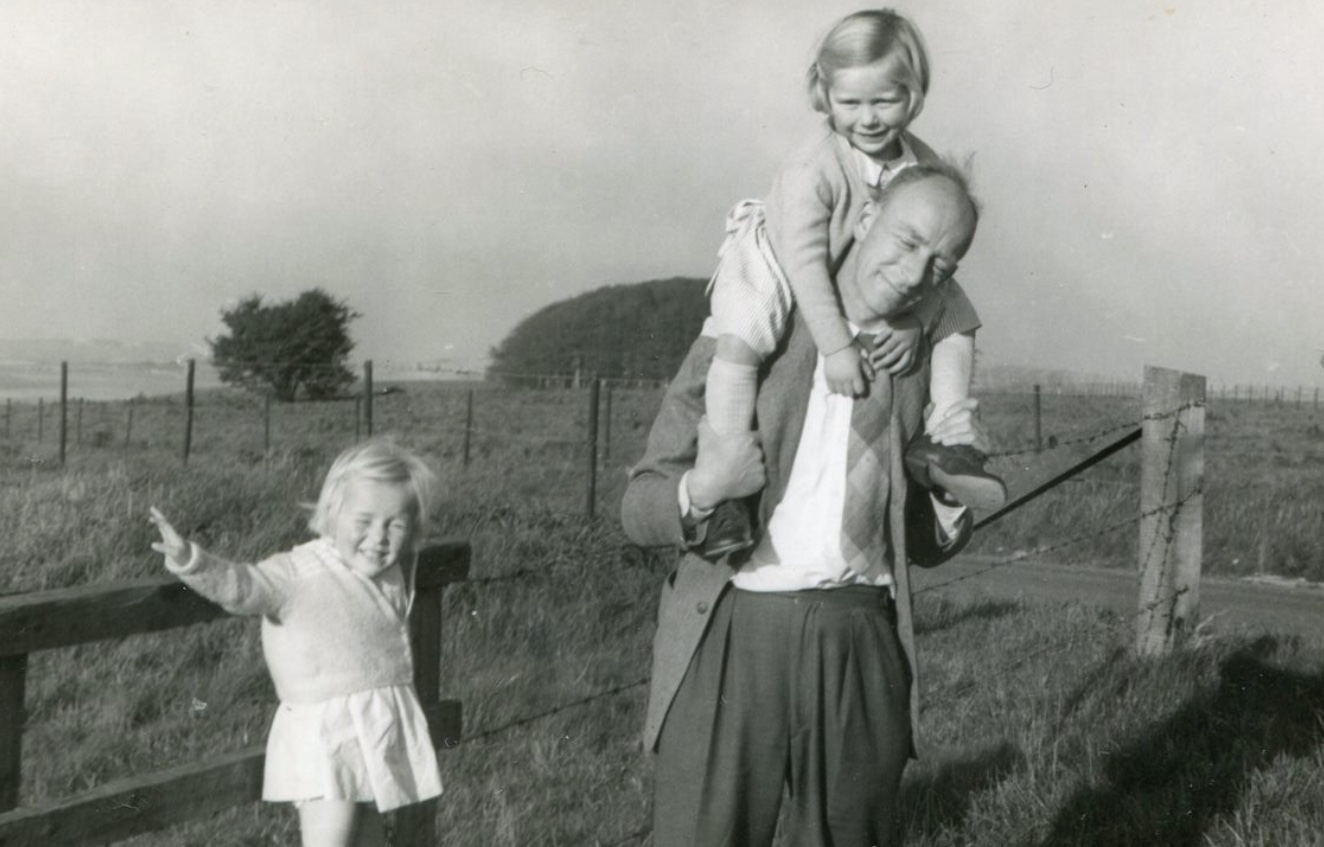 Janet, right, with her father, Roger and sister Judy
Latest product launches
The past five years have seen Lanes Health add new products and brands to its portfolio, including:
2017 Launched Olbas Nasal Spray
2017 Introduced Jakemans Cherry flavour in a stick pack and invested £1 million in a stick pack machine which can run 1,500 sweets per minute – increasing production to 24-hour manufacturing, seven days a week in the Jakemans factory in Boston, Lincolnshire
2020 Launched Pro Plus Ultra
2021 Launched Kalms Rhodiola
2022 Acquired distribution rights to BlueIron liquid iron supplement.