Running Your Business
A force of nature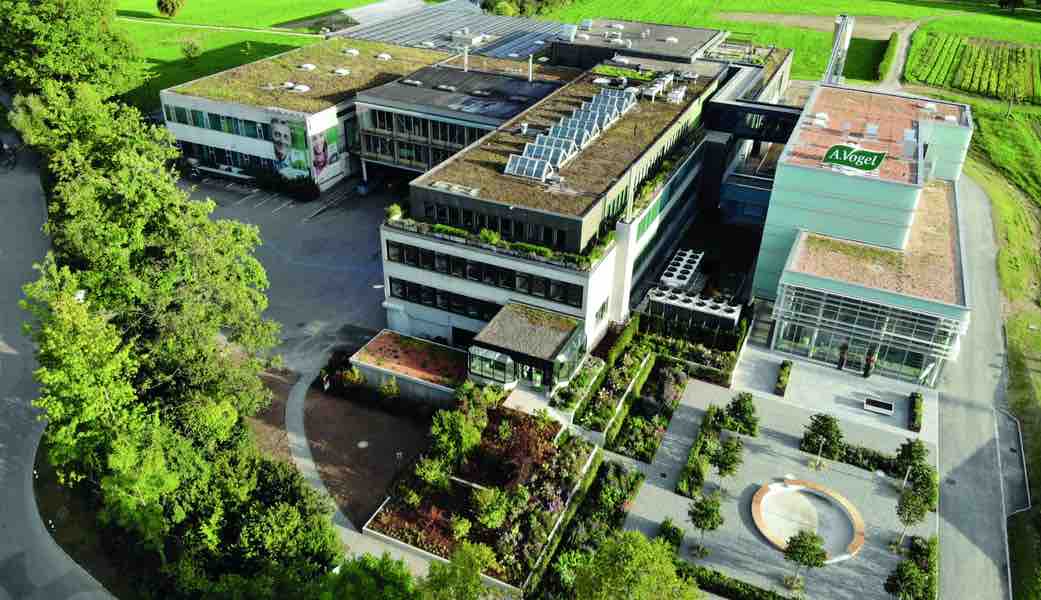 Swiss-born Alfred Vogel began working in health in 1923. He spent many years learning about and practising ancient medicine traditions around the globe. Throughout his life, he championed the use of natural remedies and his quest to understand how plants could be used as medicines, and to find effective herbal-based remedies, contributed to increased recognition of the role herbal medicines can play in self care.
The company was eventually incorporated in 1963 in Roggwil, Switzerland. Today, A.Vogel is owned by The Alfred Vogel Foundation, which was established on Alfred's death. Set up in 1986, the UK arm – A.Vogel Ltd – has 70 employees, most of whom are based in Irvine, Ayrshire. The company has the largest range of licensed herbal medicines in the UK (22 products), as well as medical devices and food supplements.
Steve Brockie was appointed UK chief executive officer in August 2019, but even after a career with some of the biggest names in drug development, medical devices and consumer healthcare, nothing could have prepared him for what the coming months had in store.
"I was aware of the A.Vogel brand and the more I read about the company's heritage and ethos, the more excited I was to join," says Mr Brockie. "We are a close-knit group; most employees having worked for the company for many years, but little did I know what would happen in the coming months."
PANDEMIC PIVOT
Sales of A.Vogel herbal remedies charted a course during the pandemic that kept the team on its toes. "Initially, we did very well," says Mr Brockie. "The demand for immunity products was incredibly high and we were working around the clock to meet the demand for our Echinaforce echinacea range of traditional herbal remedies for the symptomatic relief of colds, influenza type infections and similar upper respiratory tract conditions.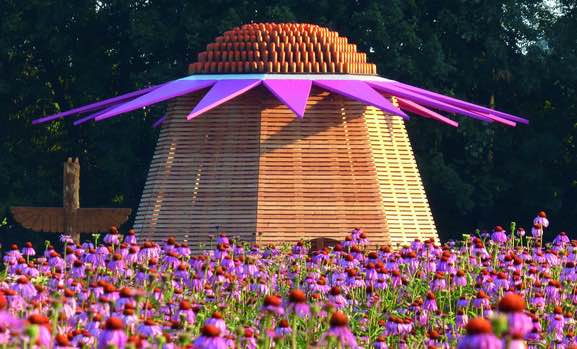 Headquarters in Switzerland (top) is home to the EchinaPoint visitor centre (above), modelled on Alfred Vogel's favourite plant, Echinacea purpurea
"However, as we entered 2021, the demand for Echinaforce dropped as social distancing reduced the transmission of respiratory viruses, but we then saw a sharp increase in our stress and sleep remedies as the other consequences of lockdown came into play."
While this learning curve flattened as the pandemic played out, Mr Brockie says things are starting to normalise again, but adds: "It will likely take a bit longer until things really settle down, so we need to continue to adapt. The online shift has been well documented, but we need to react to other trends such as the increased need for self care as access to medical services continues to be difficult."
"It is never too late to start supporting nature in its urge to heal, because the law of nature calls for the preservation of life" - Steve Brockie, UK chief executive officer, A.Vogel
He acknowledges the role community pharmacists and their teams have played during the pandemic and catering to pharmacists more is part of A.Vogel's future plans. "Pharmacists have seen this shift towards them," says Mr Brockie, "so we are working on increasing our educational support by bringing our CPD-accredited handbooks online and offering webinars on areas where we can meet unmet needs for their customers. Online training came to the fore during lockdown and we will be increasing our online offer in the near future."
CORE BUSINESS PRINCIPLES
Not having to report to shareholders or private equity keeps the business agile enough to adapt quickly to changing circumstances, but allows it to continue to focus on Alfred Vogel's core principles.
"Providing education to help people help themselves, ensuring only the highest quality and freshest ingredients are used, investing in research where no patents exist, and conducting all aspects of our business in a sustainable and ethical way, are perhaps more relevant today than ever," says Mr Brockie.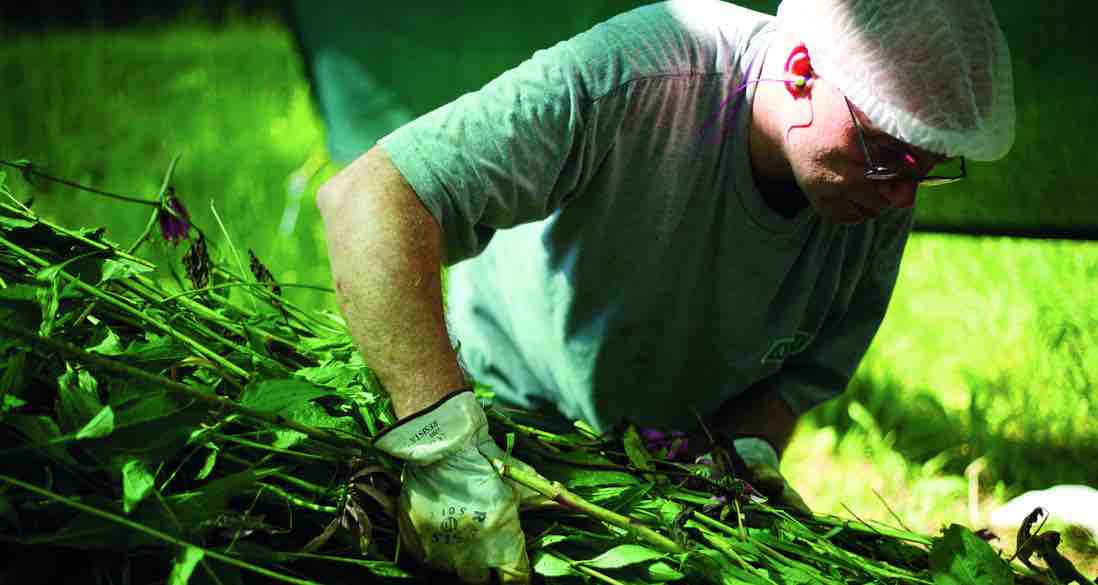 A worker processes fresh plants (above) and organic herb cultivation (bottom), both at Roggwil, Switzerland
Growing its own plants organically is central to A.Vogel's business model; having full control of the process from seed to shelf allows the company to manage its environmental impact. "We have been doing this for a number of years, but it's important we don't get complacent," Mr Brockie says. "There are always incremental changes we can make which when added together can become significant. For example, we recently changed all the lighting at our production facility to LEDs ,with on/off sensors in low traffic areas, and have initiated a feasibility study looking into the possibility of switching our sales team's vehicles to electric."
As a matter of principle, A.Vogel disapproves of animal testing in any form. It does not test products, conduct research or obtain raw materials from suppliers who do.
FUTURE FOCUS
Mr Brockie explains that the company's pledge is to "constantly challenge ourselves to be more sustainable, conduct research in areas that can make a difference and look to move quickly to meet the needs of our customers with products of the highest quality."
The Foundation's structure allows the company to invest significantly in scientific research, with demonstrable, evidence-based results. "For example, we recently had some research published on our sage extract which demonstrated its effect as a neuromodulator on hot flushes," says Mr Brockie. "This showed the action was not oestrogenic, strengthening its rationale for individuals where oestrogen is not suitable, or where medication that affects hormone balance is contraindicated."
When it comes to new products, pharmacy is a significant area of focus. As well as its Cough Spray for Kids which launched at the end of 2021, and the recent roll out of Pollinosan Hayfever Eye Drops, the A.Vogel pipeline includes a new product in the women's health category, which is set to be launched nationwide later in the year, joining its existing ranges for stress and sleep, menopause, constipation and digestion.
And going back to its sustainability goals, A.Vogel UK is donating 50p from each sale to trade customers of its Pollinosan Hayfever Eye Drops to the Bumblebee Conservation Trust until March 2023. "Without bumblebees, we may lose all the plants they pollinate, all of the animals that eat those plants and so on up the food chain," says Mr Brockie. "Indirectly, bumblebees are A.Vogel's unpaid and extremely valuable workforce without whom our crops of organic medicinal herbs wouldn't thrive.
"We have long supported the Trust, but we felt this was the ideal opportunity to increase awareness in the wider population. The Alfred Vogel Foundation is hugely supportive of this initiative, and we are measuring the success of the launch of Pollinosan Hayfever Eye Drops in terms of the impact it has with the Bumblebee Conservation Trust rather than units sold."
This fits neatly with Alfred Vogel's view that all life is sacred. The company's founder said that to live according to the principles of nature requires an inner attitude which is typified by a deep understanding of, as well as respect and sympathy for, creation. "It is never too late to start supporting nature in its urge to heal, because the law of nature calls for the preservation of life," says Mr Brockie.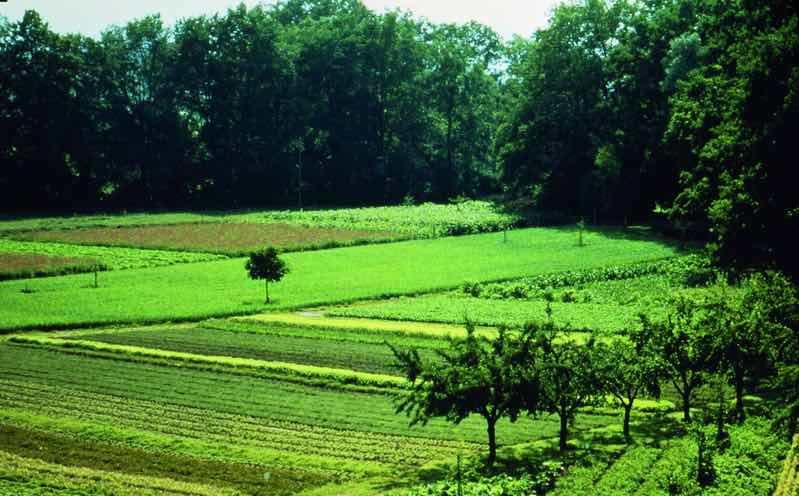 More information
Visit the A.Vogel UK website see the company's full product range, or call the Product and Health Advice Line on 0845 608 5858 for further information. Pharmacists can call 01294 204706 to order or arrange for a sales representative to visit.