Running Your Business
Appetite for more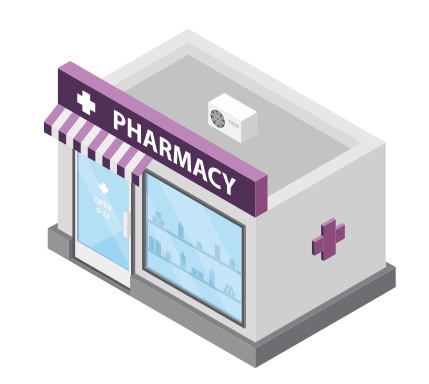 At the end of last year, the parliamentary All-Party Pharmacy Group (APPG) called for more Government support for pharmacies. Following a 'flash inquiry' into the impact of Covid-19 on the sector, the group published a report which stated that pharmacies in England are facing challenges and threats "at a level never before experienced". It also said that many could close within a year due to financial pressures.
The £370 million advanced by the Government to help pharmacy deal with the demands of Covid-19 will not cover the ongoing costs associated with the pandemic, found the report. Indeed, the contractors surveyed by APPG were concerned about how they would pay it back if required to do so – the negotiating body continues to press the case for a full write off – when they are already under financial pressure. As a result, of the 1,604 pharmacy professionals questioned, 95 per cent said they felt that their place of work was under financial pressure, with one in five community pharmacy owners saying it was "likely" or "very likely" that their pharmacy would close in the coming year.
Nonetheless, times of unprecedented challenge also bring opportunities, and despite continuing uncertainties, there was no shortage of pharmacy business owners who added to their estate in 2020. Some bold purchasers even opened their very first pharmacies during the pandemic.
"The current economy is stormy, with a lot of big players brought to their knees due to major disruptions in the supply chain and the fundamentals of their business models," says Raman Gangwar, spokesperson for Wellbeing Pharmacy, which added Gainsborough Pharmacy in Ipswich to its existing stable of around a dozen branches in the area. "However, we believe there is always hope within the darkest hour. The only relevant matter is whether we are prepared in terms of capabilities and capacity to take up the challenge."
Deals to be had
Jonathan Board, director at specialist business property adviser Christie & Co, says opportunities to buy community pharmacies have become "more accessible", due mainly to corporates deciding to divest. "Profits and values remained relatively settled in 2020, following some correction in 2019," he says. "Coupled with the fact that there has been an increase in the number of pharmacies for sale, and banks offering low interest rates and strong loan-to-value ratios, entry into pharmacy ownership is easier than it's been for many years." As a result, Christie & Co have seen a rise in the number of buyers registered with them.
In Scotland, Stephen Dickson added four more pharmacies to his award-winning Dickson Chemist group over the past year. "The pricing structure of pharmacy sales in Scotland and England is really very different," explains Mr Dickson. "In Scotland, the market is buoyant and as lending is currently inexpensive, if you are willing to have the businesses you acquire 'wash their faces' for some time then it is not unreasonable to expand when the opportunity appears."
Christie & Co were involved in the sale of Apple Pharmacy in Broughton Street, Edinburgh, to pharmacist and first-time buyer Douglas Lynn, who has since changed the premises name to Broughton Pharmacy. Mr Lynn says the three-year funding package for community pharmacy in Scotland has meant there's more stability, which has been important for him as a first time contractor. "I'd always wanted to run my own pharmacy," he says, "so when the opportunity arose, it was something I wanted to pursue, despite the uncertainty around Covid."
Further south, another first-time buyer, pharmacist Peter Slowey, partnered with Ray Mackie of East Boldon Village Pharmacy Limited to buy Sherburn Village Pharmacy in County Durham. The pharmacy sits unopposed in the village, with its closest competitor just over a mile away in Belmont. As a result, Sherburn Village Pharmacy benefits from being included in the Pharmacy Access Scheme. "I believe there are still opportunities to acquire businesses with great potential," says Mr Slowey, but adds: " I think you do have to be prepared to diversify your income streams, however, and not rely solely on dispensing."
Visions for 2020
Mr Gangwar agrees that owners need to have more than prescriptions in mind if they want to be successful. "We strongly believe that the intrinsic economic value of a pharmacy business model is based on the social value it can deliver," he says.
This shared belief motivated pharmacist Daniel Jones to push for a brand new contract for his family-run community pharmacy in Gowerton, Wales, which opened in September 2020. "We applied to have this granted three years ago and have had to fight for it since applying," he says. "It was a much-needed service in the area as the existing pharmacy provision wasn't able to cope – which, unfortunately, was drastically obvious during the start of the pandemic."
For Mr Dickson, the decision to expand was more serendipitous. "We were just very lucky that two businesses in our area came up," he explains. "The first was Hands Pharmacy in the west end of Glasgow – two stores some distance apart on the same street. I grew up going in and out of these shops frequently as my parents were great friends with the original owners. The second businesses turned up out of the blue and they are very similar – two stores (formerly Leslie Chemist), some distance apart on the Main Street in Cambuslang."
Stories so far
One year on from his Hands Pharmacy acquisition, the staff sent Mr Dickson an anniversary present and card. "The general message in the card was that it has been the best year they have had – and some of them have worked in the stores for over 20 years, so I think we are doing something right," says Mr Dickson. "The Leslie's acquisition is still very new and a number of key staff members retired or moved on just before or during the transition, so that has been a bit of a challenge, especially during a pandemic. However, the branches are now well integrated into our overall business and patients can definitely see a difference."
There are still opportunities to acquire businesses with great potential...you do have to be prepared to diversify your income streams
Mr Gangwar also admits that the purchase process has not been easy, but says "the community did appreciate the effort that our team have put in". Mr Jones says his conviction that a new pharmacy was vital for his community has definitely paid off. "We are in a unique position in terms of being a new pharmacy business owner, in the sense that there was a requirement for a new pharmacy in the area, which has been welcomed by the community," he says. "I can imagine it is vastly different for a new owner buying an existing contract."
For Mr Slowey too there have been a lot of challenges, especially due to the pandemic, but he says his business is seeing some good growth. Again, the public have been supportive. "The local community has responded well to us," he says, "and seem to really appreciate the lengths we go to help in these difficult circumstances".
Future prospects
All of our buyers have plans for improving and upscaling in the coming year, despite being realistic about the ongoing uncertainties for the sector as a whole. "We have a branding reset and refit plan in mind for 2021, and some expansion plans in mind as well," says Mr Gangwar. "But it is subject to the Government's decision on pharmacy funding, the advance payment scheme and the loan. We definitely need more aid from the Government to make sure we can sustain the pharmaceutical service at the community level."
Mr Slowey is planning to extensively refit his pharmacy and replace the PMR system, and has various marketing strategies in mind. "We're also stocking a lot more consumer merchandise in the shop, as our village location means our customers call in for more than just their medication," he says. "I think we still have substantial room to grow the dispensing business and we plan to offer a lot more NHS and private services too.
"Hopefully, pharmacy's contribution to the pandemic response will be recognised and new services will be commissioned. We've had an excellent uptake for flu vaccinations, for example, and we hope to build on this to offer our customers more of the key services their local pharmacy can provide, without the need to go to their GP."
As Gowerton Pharmacy is brand new, Mr Jones has no plans for a refit, but says he is looking at expanding its consultation rooms into an unused section of the building the pharmacy is in, and is currently in discussions with an external healthcare provider who is interested in renting them. "I hope it comes to fruition as they are looking to provide counselling services from it, which will be another way we can help and support our community," he says.
I hope fervently that my colleagues in England continue with their campaign to secure a more stable funding model like ours
Mr Dickson has just completed the installation of a dispensing robot in one of the Hands acquisitions and has also built a private medical clinic inside. "We have a rolling upgrade plan that does one of our shops every seven years or so and that will continue and include the new branches," he says. "But it's going to depend a lot on the ongoing investment in pharmacy made by the Scottish Government. What the profession can do has been very clearly demonstrated during the pandemic, so I hope the range of services and remuneration for these services will continue to expand."
And while Mr Lynn has only been at Broughton Pharmacy for a few months, he says it's been "a really positive start". He has plans to further increase the business's potential. "We'll be launching a number of new services, including a prescribing clinic, as well as looking to build up the business as an independent pharmacy," he says. "We'll market the pharmacy locally and hope to add some online presence which we don't have currently – though word of mouth will hopefully help to grow the business too. I'm hopeful the pharmacy can realise more of its potential over the coming year."
Looking ahead, the contractors' biggest hopes and fears for the coming months hinge on proper funding and the success of the Covid-19 vaccine programmes. "Our biggest hope for 2021 is for the Government to expand more aid to community pharmacies as the service is really needed by the community," says Mr Gangwar. "Our biggest fear is of a Covid-19 vaccination plan failure."
Mr Jones has similar thoughts. "I am hopeful that the vaccines will bring us back to normality," he says, "but 2020 has been the hardest year to endure. Business owners have had to make large investments into their pharmacies to protect their staff and communities from Covid and to continue to provide essential services for the public at a time they needed us the most. It feels entirely unacceptable for governments to recoup all the supportive payments made to help pharmacies help their communities, and I just can't see them ever attempting this with the hospitals, GPs and dentists. I genuinely hope that, as a profession, we develop better government lobbying power. The pharmacy contract in England seems to be massively underfunded, and although in Wales the contract currently seems to be better supported by the Senedd, there is a genuine concern amongst contractors about its future."
Also acknowledging that the landscape in England is "really quite bleak" in comparison to Scotland, Mr Dickson says: "I hope fervently that my colleagues in England continue with their campaign to secure a more stable funding model like ours. I think we all need this Covid vaccine and I hope the Scottish Government uses pharmacy to administer it to the wider population where possible. We have all proven we are more than capable."
One wish
Over at Christie & Co, Mr Board is also well aware of the continued challenges of rising costs and squeezed margins facing community pharmacy. "Operators are yet to have confirmation of how the £370m of advanced funding the Government provided throughout the pandemic will be treated and whether it will need to be repaid," he notes. Indeed, the APPG report calls on the Government to write this money off as "an immediate way of providing relief".
If there could be one wish granted that would make life easier in 2021, Mr Jones says: "I don't think there is a single person who wouldn't wish for the elimination of Covid through vaccination programmes."
Mr Dickson would also ask for a magical cloning machine that produces ready trained NVQ2 accuracy checking technicians – and for the NHS to stop recruiting from community pharmacy for a couple of years to reduce the drain on qualified and experienced pharmacists and technicians. "Although I think a cloning machine is more likely," he says.
As with anything, waiting for conditions to be perfect means waiting forever, so progress only comes from action. Mr Board says Christie & Co expects to see further consolidation of corporate pharmacy estates as they continue to "churn marginal or non-performing assets". This, he says, will provide even more opportunities for independent contractors and first-time buyers alike.
Sponsored
Sponsored Education
Work through a customer consultation to determine the possible cause of stinging, gritty eyes and recommend an effective treatment to help ease these symptoms.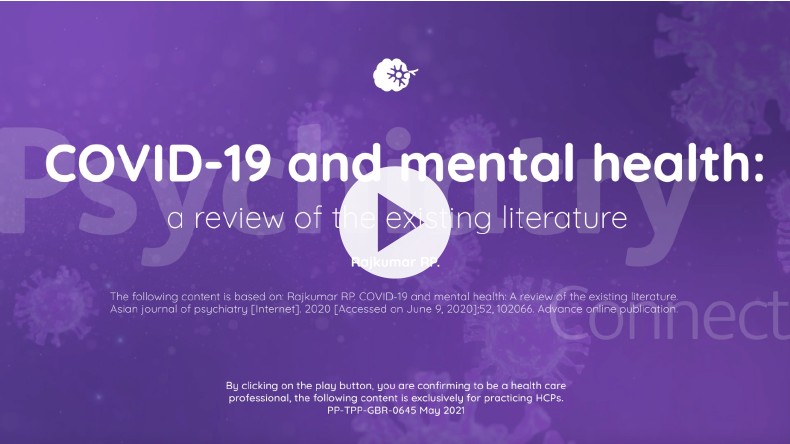 Sponsored Education
Viatris has created this short video based on a publication reviewing global research into the potential impact of the Covid-19 pandemic on mental health. It identifies six areas where psychiatrists can play a role in supporting people's mental health through these difficult times.
Record my learning outcomes