Product Update
August product news

Lec Medical's new cloud connected range of refrigeration
Lec Medical's new cloud connected Pharmacy Connect range has been developed to ease the challenge of manual record keeping and enable remote diagnostics to protect vaccine stocks and other temperature-sensitive medicines. The range offers local temperature monitoring and alarm history recording via encrypted secure cloud storage over a wifi or Bluetooth connection, with battery back-up temperature recording for peace of mind.
With intelligent fan management for enhanced temperature stability, the Pharmacy Connect range allows users to adjust and record temperatures remotely via the Lec Medical smartphone app, removing the need to be present to record data.
www.lec-medical.co.uk
Positive Solutions' new HxCare eMAR offers a modular solution
With 80 per cent of UK care homes still using paper medication administration records (MARs), Positive Solutions says its new HxCare eMAR solution aims to digitise workflows, reduce errors and free up time for delivering more care to residents.
Tablet-based HxCare has been developed with care homes and their pharmacy partners who wanted an eMAR solution that integrates into their Analyst PMR. It is available free of charge to community pharmacies signing up to the HxCare affiliate programme.
HxCare is one of five products being launched by Positive Solutions this year on its modular, cloud-based interoperable Hx platform. HxConsult is already supporting pharmacies looking to maximise service revenue; HxIntel will deliver real time performance dashboards; My Health Hub aims to revolutionise patient-pharmacy relationships, while HxDispense is set to become Positive Solutions' next generation PMR. All will be on the company's stand at the Pharmacy Show in October.
More information www.positive-solutions.co.uk/hxcare/
Safe and Sound Health Range tackles nits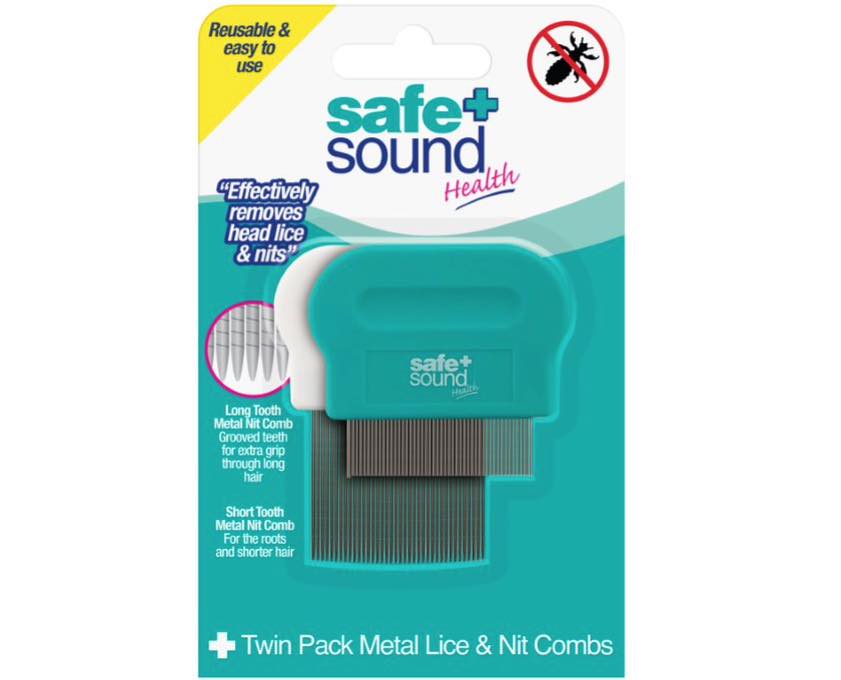 New to the Safe and Sound Health range is the Twin Pack Metal Lice & Nit Combs, which are effective in detecting the presence of head lice and can be used in the 'wet combing' method of treatment. The combs are reusable and suitable for the whole family. The long tooth comb has grooved teeth for extra grip through long hair, while the short tooth comb is for roots and shorter hair. Order now in time for the back to school season.
www.murrayshealthandbeauty.com