OTC
Push the pain barrier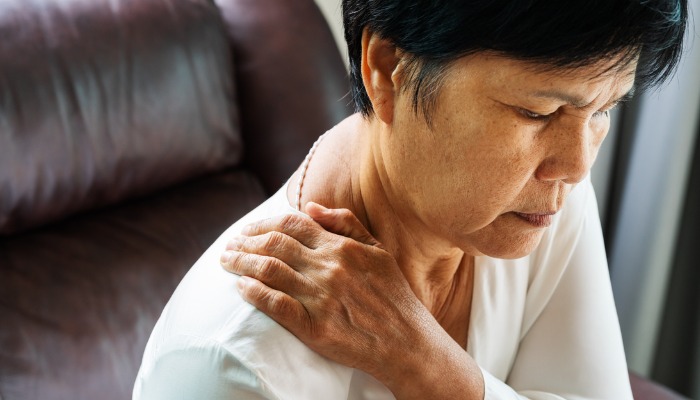 Chronic pain (pain that lasts for three months or more) is thought to affect between one-third and one-half of the UK population. If chronic pain has a known underlying cause (e.g. osteoarthritis or rheumatoid arthritis), it is known as chronic secondary pain. If the cause is unclear, it is called chronic primary pain.
In April this year, NICE published new guidance on chronic pain in the over-16s. Although it covers all types of pain, it focuses predominantly on treatments for chronic primary pain. A joint statement from the Faculty of Pain Medicine, The British Pain Society, The Chronic Pain Policy Coalition and the Royal College of General Practitioners stresses that many of the more complex pain conditions (such as fibromyalgia) can be difficult to manage, for both healthcare professionals and patients, so any changes to medical or drug management need to be handled with care.
"Chronic primary pain is often a very difficult assessment," says Dr John Hughes, dean of the Faculty of Pain Medicine at the Royal College of Anaesthetists. "It is not a clear diagnosis, but a classification label which allows patients to be believed and recorded as having pain that is significant, even if the underlying mechanisms are yet to be fully elucidated. It also allows recognition that such pains have a significant impact on psychological and social aspects of life. As our understanding develops, it will be possible to more clearly differentiate the various patient populations that currently fall into the chronic primary pain classification."
A holistic approach
Pharmacy customers with any ongoing pain should be referred to their GP. "It is important to exclude treatable conditions first before moving towards management of what may be a long-term pain condition," says Dr Hughes. "Community pharmacists already provide a variety of general advice to support patients, but there are opportunities for better communication and support between pain services and pharmacists to improve the mutual understanding of pain and each other's current role in its management."
A holistic approach is needed for chronic pain, as it can have a significant impact on patients' lives, affecting both their physical and mental wellbeing. According to the maker of the Biofreeze pain relief brand, research has shown that those with chronic pain are four times more likely to suffer from mental health problems such as anxiety and depression. Living with daily pain is physically and emotionally demanding and can lead to chronic stress, which can affect mood, thinking and behaviour.
there are opportunities for better communication between pain services and pharmacists to improve the mutual understanding of pain
Spokesperson Bharat Gohil says a recent Biofreeze survey found that as many as 32 per cent of Britons haven't sought medical assistance or advice for their chronic pain. "Almost one in three that participated in our survey said they had suffered with chronic pain since their teen years," he says. "That kind of prolonged pain can have a detrimental effect on that individual's mental health as their day-to-day lives become difficult."
According to the new NICE guideline, healthcare professionals should recommend exercise programmes, psychological therapies such as CBT and acceptance and commitment therapy (ACT), and acupuncture, rather than analgesics. "Acupuncture has long been seen – incorrectly –
as an alternative treatment for pain management, when in fact it is a viable and medically proven treatment," says Paul Battersby, chief executive officer and clinical advisor at the Acupuncture Association of Chartered Physiotherapists (AACP).
"Physiotherapists are the largest group of medical professionals practising acupuncture in the UK. Evidence has shown that acupuncture actively improves rates of healing and recovery, thereby enhancing treatment outcomes. Pharmacists can reassure customers that acupuncture needles are the same width as human hair and are much smaller than injection needles. Pharmacists can refer customers to a practitioner through the AACP online practitioner search tool."
Medication concerns
The NICE guideline states that patients with chronic primary pain should not be started on commonly used medicines such as paracetamol, non-steroidal anti-inflammatory drugs, benzodiazepines or opioids because there is little or no evidence that these help. Some adults may, however, benefit from an antidepressant, as this may help with quality of life, pain, sleep and psychological distress, even without a diagnosis of depression.
Pharmacy customers may be worried that they will be asked to stop taking their existing medicines without being given an effective alternative, so it is important to discuss their concerns. According to the British Pain Society, if patients are already taking medication for chronic primary pain, they should have a medication review. If customers are regularly taking OTC medications for pain, it is important to ask at what dose they are taking, whether they are working and what effect they are having on their function and quality of life.
"Previously prescribed medicines would unlikely be stopped in a hurry and are more likely to be reduced gradually alongside the use of other non-pharmacological therapies," says Dr Nisa Aslam, GP and advisor to the Deep Relief brand. "NICE guidelines recommend non-pharmacological therapies and community pain education programmes. It is helpful for patients to understand their pain, what makes it worse and/or better and to take control of its management. OTC oral painkillers don't help this process. In cases where an oral painkiller might be the most appropriate, recommend paracetamol or ibuprofen for the shortest possible period and be vigilant about patients coming back to the pharmacy for more oral painkillers. An OTC topical pain relief product may be an option and reduces the risk of side effects."
Physiotherapists are the largest group of medical professionals practising acupuncture in the UK
When it comes to chronic pain management, Dr Kate Fabrikant, medical director Northern Europe at GSK Consumer Healthcare, stresses that personalised care is key. "Oral medication such as Panadol might be best to help manage one patient's condition, while topical pain relief medications such as Voltarol, or the use of a knee brace, might be recommended for a patient who is dealing with chronic knee pain," she says.
Elaine Walker, senior brand manager for Deep Relief, says pharmacies should aim to have a well signposted topical pain relief section. "Make sure there is clear advice on which products to use for different types of pain or injury, to make self-selection easier," she says. "Then, if patients become accustomed to receiving professional, friendly advice that proves effective, they will continue to see the pharmacy as the first port of call for less serious health issues. We have just launched a new health and wellness campaign that is all about 'The Little Things That Mean The World', where we are aiming to help people take control of their pain and fall back in love with their active hobbies."
Mr Gohil suggests that some people with chronic pain may benefit from cold therapy. "Biofreeze, a topical analgesic, uses cold sensations to override pain signals through the gate control theory," he says. "This means that pain signals can't automatically reach the brain from the damaged body tissues, instead passing through 'gates'."
According to GSK, personalised healthcare professional recommendations are important. "We have continued to provide pharmacists and their teams with the support they need to appropriately advise and support their patients," says Kavita Datar, the company's senior expert marketing manager (OTC). "This includes a range of both branded and condition-focused resources, as well as patient care leaflets and our patient pathway – a simple step-by-step guide for pharmacy teams to support patients in community pharmacies. All of these assets are available on our healthcare professional portal, www.gskhealthpartner.com/en-gb/."
Preparing for a marathon
Your customers may be getting themselves ready to run the London Marathon on 3 October. However, some may not have exercised as much as usual in recent months, so may be out of shape and more prone to injuries.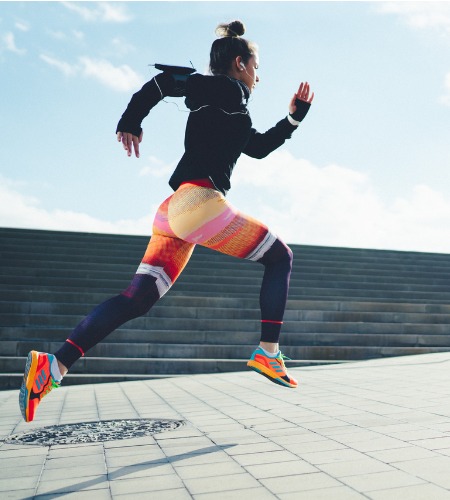 The official Virgin Money London Marathon website has dedicated sections filled with training tips and training plans. Biofreeze suggests that pharmacies also pass these tips on to customers:
Wear comfortable, well-fitting running shoes and a high quality pair of socks

Create a plan and stick to it: build up mileage and endurance, while still getting enough time to rest and prevent injuries
Research the training routines of professional athletes and find out exactly what they do to get ready for a competition
Take to the hills: hill running increases speed, improves endurance and builds strength in the glutes and legs
Start taking ice baths: these will ease muscle soreness, and also reduce inflammation
Learn how to breathe (again): after training, try adding in some breathing drills to cool down
Use some form of treatment (e.g. cold therapy) before a run to stimulate the muscles and after a run to prevent or treat injuries
Consider race fuel: 'carb loading' the night before (consuming foods such as potatoes, bread and pasta to increase glycogen levels), using isotonic energy gels and drinking plenty of fluids.
Views of the P3pharmacy panel
"This category has become even more important over the last year, especially because of dentists closing during the first lockdown, when we got a lot of dental related pain queries from customers. Even now, one of the most common questions we get asked for over the counter is: what is the best pain reliever for dental pain? The best selling pain relief remedies in our pharmacy are ibuprofen and co-codamol, in both branded and generic versions."
Marisa Maciborka, Well Pharmacy, Hirwaun
"This category has become more important during the pandemic, with fewer people going to their GP for pain relief. We get lots of referrals from local surgeries too. The most common questions are: will it upset my stomach? Will it cause constipation? How fast does it work? People are increasingly aware of the types of painkillers available. Nurofen is a trusted brand, although people are becoming more cost conscious. GSL products in small packs should be displayed in store."
Lila Thakerar, Shaftesbury Pharmacy, Harrow
"We've seen an uplift in sales because people can't get through to the doctors, including through distress purchase when prescriptions are late. I could do with more OTC options as I don't like selling co-codamol. I'm left with paracetamol and ibuprofen 400mg for pain management at the moment. The continuing out of stock of Feminax Ultra is a real problem. Naproxen can be very handy. I always suggest men read the patient leaflet and ignore the indication on the box."
Lindsey Fairbrother, Goodlife Pharmacy, Hatton, Derbyshire
Sponsored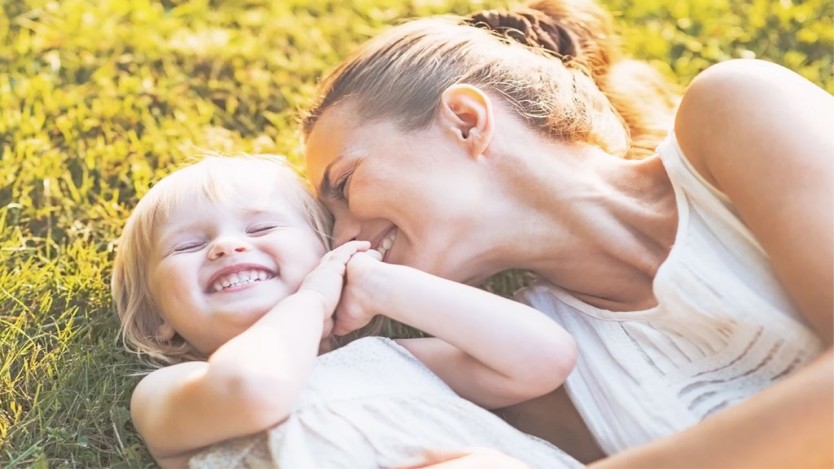 Sponsored Education
This interactive video will test and reinforce your knowledge so you can confidently advise parents on common childhood illnesses, such as teething, earache, coughs and colds.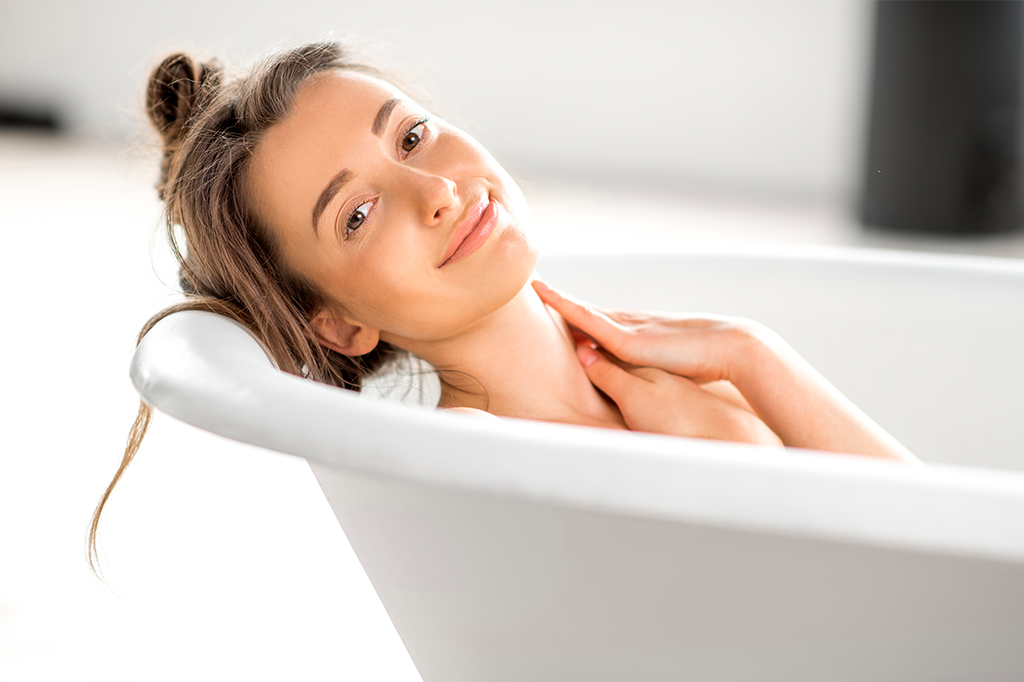 Sponsored Education
Learn how a complete regime with appropriate self-care and product recommendations can help soothe very dry skin
Record my learning outcomes