OTC
Crisis point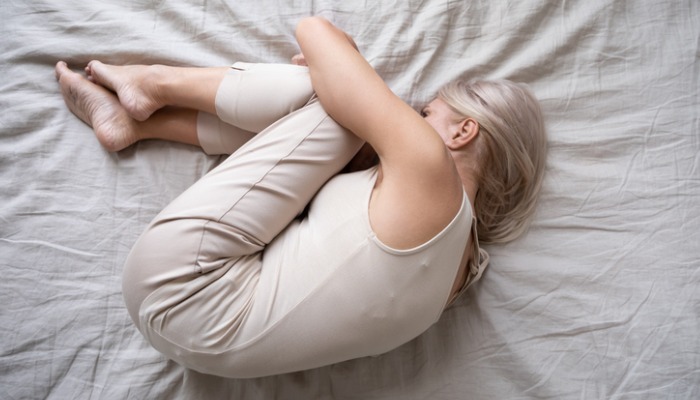 Women's mental health has been disproportionately affected by the pandemic, while delays to screening for breast and cervical cancers has caused problematic backlogs.
During the lockdown last winter, a staggering 43 per cent of women aged 16-29 experienced depression, compared with 26 per cent of men, according to Coronavirus and Depression in Adults, a report published by the Office for National Statistics (ONS). In addition, during the pandemic, there was a 70 per cent drop in cancers reported in some areas of the UK. For breast cancer alone, there were 95,000 fewer referrals by GPs for tests during the first lockdown, says the charity Breast Cancer Now.
As we cautiously ease out of lockdown, pharmacies are likely to see an increasing number of women coming in for advice. You can use these opportunities to check if they are perhaps struggling with mental health issues, have had cancer screening delayed or have put off seeing their GP for gynaecological symptoms.
A lasting effect
The Centre for Mental Health predicts that up to 10 million people across the UK will need new or additional mental health support as a direct consequence of the pandemic. And the rate of decline in women's mental health is, according to recent studies, double that of men.
The University of Essex's paper, The gender gap in mental wellbeing during the Covid-19 outbreak, found that women with high childcare duties or tough financial situations have suffered the most. "Mental Health has been a major issue and I have ended up counselling many women," says Alphega pharmacist Bina Patel from Kalson's Pharmacy in Essex.
New research by women and girls' charity Agenda, entitled Voices from lockdown, a way forward for women and girls, brings together three waves of research conducted over the past year among more than 150 voluntary sector organisations. It found that 95 per cent of these organisations agreed that the pandemic has made existing mental health problems worse, with 90 per cent saying it has created new mental health problems and 90 per cent also reporting increased numbers of women and girls experiencing complex trauma in the last year.
Jessica Southgate, chief executive officer of Agenda, says: "A year after the first lockdown, women and girls are in a state of emergency. The combination of increased poverty, rising unemployment, soaring rates of domestic abuse and challenges accessing support have led to a growing crisis in women and girls' mental health."
Agenda's report found that the most common mental health issues were:
Anxiety (reported by 100 per cent of organisations)
Loneliness (98 per cent)
Depression (94 per cent)
Complex trauma (89 per cent)
Suicidal thoughts (77 per cent)
Self-harm (77 per cent)
Post-traumatic stress disorder PTSD (75 per cent)
Panic attacks (74 per cent)
Drug and alcohol related mental health issues (71 per cent)
Eating disorders (47 per cent).
Andy Bell from the Centre for Mental Health says: "Women may face greater risk factors for their mental health – economic insecurity and greater risk of abuse. In the current crisis, women have been more likely to lose work and have caring responsibilities that can add to the psychological pressure of coping during the pandemic. People who have had mental health difficulties before the pandemic have been especially badly affected. Many have reported their mental health has got worse."
A year after the first lockdown, women and girls are in a state of emergency
Public Health England's Spotlight report on mental health during the pandemic found that women report they have worse mental wellbeing than men, although this was also true before the pandemic. Women were more likely to report higher levels of depression, anxiety, psychological distress and insomnia than before the pandemic. Frequency of abuse, self-harm and suicidal thoughts were also higher, and more women reported loneliness than men.
Not being able to access mental health support in the usual way has had a huge impact on mental health. A MIND survey found that a quarter of people with existing mental health issues who sought help during the pandemic were unable to get the support they needed. MIND's new report Trying to connect, which examines experiences of accessing mental health treatment remotely during the pandemic, reveals that a third of people found support from NHS mental health services over the phone or online difficult to use, with 23 per cent saying it made their health worse.
Some 63 per cent would have preferred face to face support.
Geoff Hayes, head of health policy at MIND, says: "As restrictions ease and we begin to deal with the long-term impacts of the pandemic, it's really important everyone is offered a range of options – including face to face treatment. Online therapy cannot be seen as an easy answer to fixing growing pressures on overstretched mental health services."
Piloting HPV home testing
To reach women who have been reluctant to go for cervical smears, NHS England is piloting HPV home testing kits to more than 31,000 women across the London area. The YouScreen trial is available to women aged 25-34 who are 15 months overdue for a check and live in Barnet, Camden, Islington, Newham or Tower Hamlets. "This is an important new way to make screening easier for thousands of women," says professor Peter Johnson, NHS clinical director for cancer. "We know there are a lot of reasons why women might not attend a screening appointment, including worries about Covid."
The trial runs until December. If successful, it could mean self-sampling is offered to all women in future.
How can pharmacy teams help?
Andy Bell says there are many ways in which pharmacy teams can help customers with their mental health. "Routine enquiries about how people are doing can make a difference, especially for people with long-term physical conditions whose mental health is often neglected," he says. "This can be followed by brief advice and signposting to support, including the Every Mind Matters and NHS websites. The earlier and quicker help is offered, the better the outcomes. For people with ongoing mental health conditions, pharmacy staff can check customers have received their Covid vaccinations, as people with severe mental illness have been eligible since February."
At Numark, services development pharmacist Mathew Peters says: "An increasing number of people now see community pharmacy as their first port of call for all their healthcare needs, and mental health is no different. Through vigilance and rapport with their patients, pharmacists are well placed to identify changes in behaviour and early signs of mental health problems and should therefore ensure they are up to date with local wellbeing services and mental health specialist teams."
Pharmacies provide Safe Spaces
At the start of the pandemic, the charities Hestia and UK Says No More launched Safe Spaces, an initiative that gives victims of domestic abuse access to help in safe, confidential places. It is now operating in 5,600 pharmacies across the country. "Since Hestia launched the scheme in May 2020, we estimate there have been over 3,700 uses during the lockdown periods," says Hestia's Josh McLean.
"Pharmacists have experienced a sense of pride for being part of a national response to domestic abuse by being in a position to help victims access support. While NHS staff were rightly praised for their frontline efforts during the coronavirus crisis, pharmacists were often forgotten. We were able to amplify their incredible contribution to society."
Access the Safe Spaces toolkit here
Cervical cancer screening
Cervical screening programmes were paused during the first lockdown last year, and while these services resumed last summer, the backlog continues to cause delays to some invitations and follow-up appointments, says Cancer Research UK.
At the Eve Appeal, cancer information officer Karen Hobbs says: "Whilst being officially back up and running since last summer, we know that many people are still experiencing delays in trying to book their appointment."
Pharmacy staff have a crucial role to play in sharing this important health information with women of routine screening age
Will delays result in more cervical cancer cases being diagnosed late? "That's always a worry, but it is unlikely that by missing or not having their screening and catching up a few months later, they will end up with a late stage cervical cancer," says Ms Hobbs. "Screening isn't designed to diagnose cancer – it's to pick up high risk HPV and cell changes before they become cancer. That's why knowing the symptoms of cervical cancer is so important, and if you have them, you don't need to ask your GP for a screening appointment. Symptoms require a specialist gynae referral."
Symptoms of cervical cancer include:
Unusual bleeding (during or after sex, between periods, after menopause)
Pain/discomfort during sex
Unusual discharge
Pain in lower back/pelvis.
Breast cancer screening
Last year, almost one million women missed their breast cancer screening due to Covid restrictions. Breast Cancer Now estimates that 8,600 of these women could have been living with undetected breast cancer.
Breast screening has resumed, but availability of appointments has been reduced to prevent spread of the virus. "We're deeply concerned by the backlog of women waiting for a breast screening appointment. Mammograms are a key tool in the early detection of breast cancer," says baroness Delyth Morgan, chief executive of Breast Cancer Now. "The large numbers of women waiting to be screened combined with more patients being referred with possible breast cancer symptoms, after a drop in referrals at the start of the pandemic, is placing immense pressure on an already stretched diagnostic and imaging workforce."
Once women are offered an appointment, pharmacy staff can help with reassurance about safety. "It is essential that all women eligible for breast screening are given the information they need about new safety measures in place to protect them from Covid-19 at these routine appointments. Pharmacy staff have a crucial role to play in sharing this important health information with women of routine screening age so that they feel confident to attend their appointments."
Menopause care: an unmet need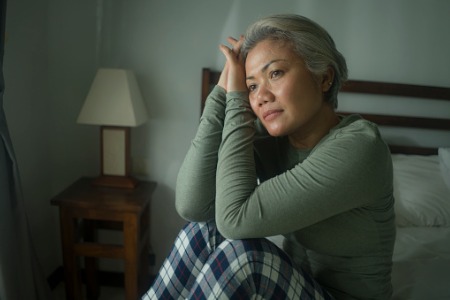 A study by researchers at the University of Warwick has found that HRT prescription rates are 29 per cent lower in GP practices in the most deprived areas of England compared with the most affluent. The study suggests there is a large unmet need in terms of menopause care in poorer areas. They also found that women in poorer areas were less likely to be prescribed transdermal HRT.
Lead author Dr Sarah Hillman said: "Pharmacists should be aware of symptoms of the menopause, and there is so much more than just hot flushes. Ask why someone has started anti-depressants for the first time in their early 50s or is having repeated antibiotic prescriptions for UTIs. Be professionally curious: you will pick up lots of women who could benefit but are unaware their symptoms are menopause related."
Market trends
"Given the reported difficulties in accessing contraception, we anticipate increased demand in pharmacies for contraceptive advice, including questions regarding emergency contraception," says Alison Slingsby, innovations project manager at HRA Pharma.
Retail sales of emergency contraception in the year to 20 March 2021 were valued at £10.3 million, a drop of 20.5 per cent on the previous year. "This decline reflects a decrease in incidence of unprotected sex due to Covid-19 restrictions," says Ms Slingsby. "As lockdown restrictions ease and vaccination rates increase, a return to more normal levels of sales are anticipated in the second half of 2021."
In March, the MHRA launched a public consultation on the potential reclassification of two progestogen-only pills containing desogestrel, HRA Pharma's Hana 75 and Maxwellia's Lovima. If reclassification is agreed, the pills will be able to be sold in pharmacies and online without a prescription.
At Numark, OTC business development executive Cathy Crossthwaite says women's intimate health product sales through pharmacy have increased during the pandemic. "Thrush is the largest category, holding a 77 per cent share of space allocation – an increase from last year's 71 per cent share," she says. "There could be a variety of reasons for this, including increased understanding of the category or reduced availability of GP appointments turning women towards pharmacy. Whilst the intimate health category can be embarrassing, the walls are starting to come down due to heavy advertising from the leading brands and more open talk surrounding thrush and BV [bacterial vaginosis]."
Ms Crossthwaite says Numark has seen increased sales of BV products too, and that sector now holds three per cent share of OTC women's health space.
Views from the P3pharmacy category panel
"We've had fewer women coming into the store due to the pandemic, although our company has also pulled a number of feminine products from our pharmacies and interest has definitely declined as a result. The most common questions we do get from women are about menopause symptoms and what they can take. They want to talk to us about the pros and cons of different remedies, so I think there are specific gaps in the market for community pharmacy in women's health."
Marisa Maciborka, Well Pharmacy, Hirwaun
"We are seeing more women coming into the pharmacy now lockdown is easing. Mental health issues and insomnia are increasingly common concerns, while women are also asking us about the health of their hair and nails, which has suffered due to all the stress. We sell lots of vitamins aimed at women; popular brands are Vitabiotics and HealthAid. The Wellwoman brand does especially well. Increasingly, we are being asked for vegetarian versions of supplements."
Lila Thakerar, Shaftesbury Pharmacy, Harrow
"The big issue for us now seems to be the menopause. We've been getting a lot of ladies asking about unlicensed medicines like testosterone gel, mainly from interest on mainstream TV. It's frustrating that I can give advice, but for treatment they need to go back to their doctor, so they don't necessarily see us as a great option. We've got evening primrose oil, and supplements for ladies who are happy to go down the alternative route."
Lindsey Fairbrother, Goodlife Pharmacy, Hatton, Derbyshire
Sponsored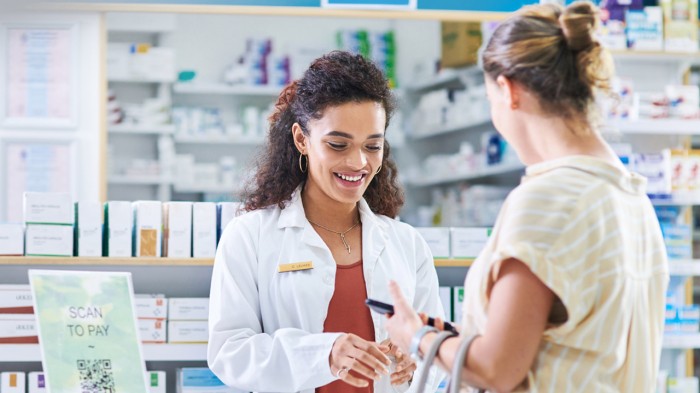 Sponsored Education
Refresh your knowledge on managing mild to moderate pain and understand when a combination product can help.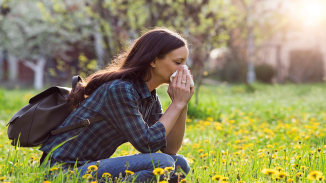 Sponsored Education
This module will improve your hay fever knowledge, helping you to understand its impact on sufferers and recommend the right products to ease symptoms
Record my learning outcomes