CBD suppliers prepare for FSA listing shake up
OTC
CBD suppliers prepare for FSA listing shake up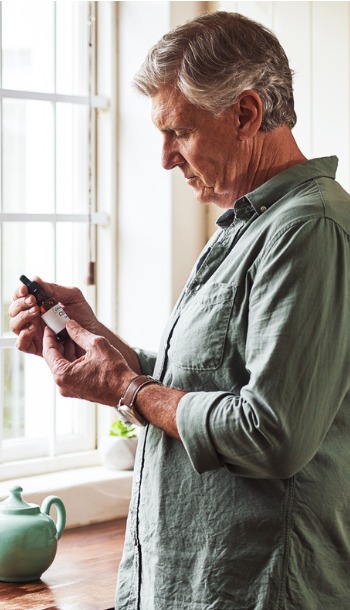 The Association for the Cannabinoid Industry (ACI) says the UK's consumer health sector is set for its biggest shake-up in more than a decade when the Food Standards Agency (FSA) releases its public list of cannabidiol (CBD) products permitted for sale to consumers.
ACI founder Steve Moore says his best guess for publication is March or April; in his last communication with the FSA about a date, it would only commit to "spring". Only products on the list will be able to stay on the market; those not included will have to be taken off sale. The ACI, whose vision is to create an innovative and ethical sector with the highest standards of product quality, consumer satisfaction and regulatory compliance, has developed an online resource (www.UKCBDList.com) enable consumers, retailers and health practitioners to ensure they are buying and selling only permitted products.
The ACI anticipates that Trading Standards officers will apply the new rules immediately, so companies that continue to sell unlisted CBD products will be putting themselves at risk of enforcement action. "I think the market will be transformed over a period of nine months," Mr Moore says. "There are going to be a lot of high profile casualties. In some cases, it's quite obvious which companies have not even attempted to meet the regulatory requirements."
The FSA has been evaluating the safety of CBD products in line with the UK's Novel Food requirements. The assessment process was accessible to any CBD product formulated for oral use that was on sale in the UK on or before 13 February 2020, with the deadline for applications fixed at 31 March 2021.
Online resource BusinessCann, which provides news and comment on Europe's hemp, medical cannabis and CBD wellness sectors, says the FSA has received over 800 CBD applications, of which more than 600 have been rejected.
The latest iteration of the FSA's published list contains 43 products from three suppliers covering products from six brands – Pureis CBD, 4MP, CBDex, Canidol, MYO and Blossom. At least two companies, Brains Bioceutical and British Cannabis, are reported to be on the 'on hold' list and proceeding to validation.
Mr Moore says the FSA has put in a tremendous amount of work to assess the many applications made, including the super-dossier submitted by ACI on behalf of its members. "A key concern will be helping people find out quickly and easily if the CBD products they are purchasing or offering for sale are permitted and safe," he says. "The industry has got a chance to be innovative by backing this; you can't be innovative when there is so much scepticism among the public about the contents of the bottle."
He adds that a YouGov survey conducted for the ACI a few years ago found that 48 per cent of people who'd heard of CBD wouldn't go near it. "You can't build an industry with those kind of numbers," he says.
A positive move
Donal Bourke, who founded Brighton-based specialist Mindful Extracts after trying CBD during recovery from a life-threatening motorbike accident, believes the list is a positive move. "This should give consumers confidence to be able to choose safe and legal products, but it's also vital that the FSA actually enforces it, to ensure rogue products are taken off the shelves," he says. "Even though the process will almost certainly result in some products being taken off the market completely, there should also be consolidation in the short to medium term. There are still too many brands fighting over the available market. Only those with a unique value proposition will survive."
According to Mr Bourke, the assessment process has not been without its drawbacks. "The Novel Foods process has resulted in huge costs for producers and has stifled investment and development. We haven't been able to develop any new CBD products for over a year."
I think the market will be transformed over a period of nine months. There are going to be a lot of high profile casualties.
He adds that it is not yet clear whether the goalposts could be moved yet again, following last December's report by the Advisory Council for the Misuse of Drugs. This recommended limits on the content of controlled phytocannabinoids such as THC (the psychoactive tetrahydrocannabinol) and its precursors in permitted CBD products, and support for the capability of testing labs.
"We hope that the new FSA authorisation will enable us to move forward with expanding our range of products that continue to serve our customers' needs, and that publication of the list will give retailers and pharmacies confidence to stock our products.
"So far, the only products granted Novel Foods authority have been 'isolate' CBD products," he says. "We know from market research that consumers prefer full-spectrum products which contain a wide range of cannabinoids and are generally considered more effective than pure isolate extracts. So, as well as checking that your CBD products are authorised by the FSA, it's also worth checking independent lab reports and looking for a good range of other cannabinoids."
Market flying high
The UK market for CBD products was worth £690 million in 2021, according to ACI estimates. That's more than double the level of sales recorded in 2019 and more than the sales of vitamins B and C combined. The UK is now the world's second largest market for consumer CBD, behind the US.
An August 2021 Kantar Worldpanel Plus survey for the ACI, based on purchase receipts from 100,000 UK shoppers across all shopping channels, found that 35 per cent of UK shoppers have never tried products that contain CBD but have no objection to trying them in the future. Among existing CBD shoppers, there are varying degrees of engagement, with 13 per cent of households spending more than £100 online annually, while 66 per cent were spending £40 or less.
Boots ranks sixth in the list of UK retailers for CBD products, just ahead of Superdrug. The Body Shop, Holland & Barrett and Sainsbury's lead the way; Amazon is in eighth spot. Interestingly, one of Kantar's conclusions for how to capture growth within the CBD market was "challenge thinking about where CBD could be sold rather than where it is currently".
That's a view shared by Lady Chanelle McCoy, founder and chief executive at Chanelle McCoy Health, manufacturer of Pureis Ultra Pure CBD. "We see the pharmacist as a real gatekeeper for this product because over 65 per cent of our customers are on other medication," she says. "When you're on other medication, you don't go to the supermarket to buy your product because there is nobody there to answer the questions for you. You go to the pharmacist because you've got three or four key questions that you need to ask before you will buy CBD. And that's why it's really important for pharmacists to look at this market as an opportunity because there is a lot of resistance. It's a nuisance – they don't know how to sell it. We can empathise.
"You've got eight million people in the UK taking CBD today. You're a pharmacist and thinking, I don't know what to stock because the FSA still hasn't given me clear guidance. Pharmacists and counter assistants are faced with people coming in, asking 'what's a good CBD to take? I want to take it instead of my paracetamol. I've heard it's good for pain.' What can the pharmacist say? There are no claims on the product. Then there's the difficulty that a lot of the products on the market potentially contain THC."
Spurred on by the interest from GPs and pharmacists at Best Practice and the Pharmacy Show last October, the company has created a healthcare professional section on its website (www.pureiscbd.com/healthcare-portal.list), with input from neurologist Professor Mike Barnes, founder of the Medical Cannabis Clinicians Society and the Cannabis Industry Council, to provide information "not just about Pureis, but about CBD, safety and THC".
"A cultural shift needs to happen in pharmacy," Lady McCoy says. "It is a good business opportunity – 30 per cent of CBD is sold online – but it's also an opportunity to help consumers that come in on a weekly basis for pain relief; this is where a lot of pharmacists tell us they see CBD. And we're lab made, so a pharmacist can de-risk themselves because we don't have any THC in our product. We're also in early discussions with Oxford Hospital with the pain management clinic about doing a study with our product," she adds.
"The CBD industry is still booming in the UK and shows no sign of slowing down yet," says Donal Bourke. "With the clarity and confidence that the new authorised list delivers, as well as ever increasing research into the benefits, pharmacies will surely see an increase in enquiries."
Sponsored
Sponsored Education
Work through a customer consultation to determine the possible cause of stinging, gritty eyes and recommend an effective treatment to help ease these symptoms.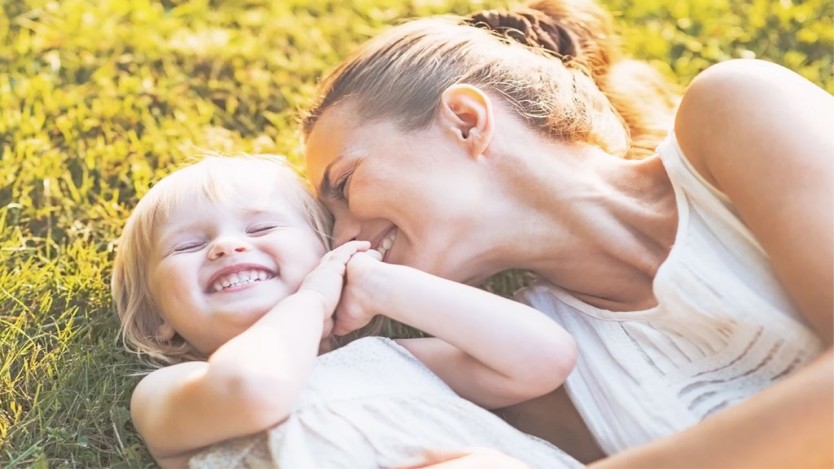 Sponsored Education
This interactive video will test and reinforce your knowledge so you can confidently advise parents on common childhood illnesses, such as teething, earache, coughs and colds.
Record my learning outcomes