OTC
Time for change
Women's health services continue to be adversely affected by the Covid-19 pandemic, despite NHS attempts to encourage women to book their routine screening appointments and see a GP if there are any issues that concern them.
Last month, the Royal College of Obstetricians and Gynaecologists (RCOG) published a report revealing that around 570,000 UK women are facing "prolonged waits" for appointments, diagnoses and treatment relating to gynaecological conditions. It's a depressing statistic.
The report also revealed that of 837 women waiting for gynaecology care, 80 per cent believed their mental health had deteriorated while waiting for treatment. One in four blamed being in pain, and 77 per cent said it had impacted on their ability to work, or their social life. Most women (63 per cent) admitted they felt "ignored".
Commenting on the findings, Dr Edward Morris, RCOG president, said: "We believe the reason gynaecology waiting lists have seen the biggest growth is because time and again we see women's health consistently deprioritised and overlooked. Women are being let down and change is urgently needed."
A painful period
There have been similar findings from the maker of Active Iron, which surveyed 2,000 women and found that although 97 per cent had experienced disruptive period symptoms, half had never sought medical advice. Most (84 per cent) just accepted that regular symptoms were a normal part of their cycle. According to the brand, 67 per cent of women also experienced heavy periods, but four in 10 have never considered that this might lead to iron deficiency. With 49 per cent reporting fatigue too, it's concerning that so many women don't make the connection. GP Dr Stephanie Ooi says: "This survey shows that many women are suffering in silence, and considering women will on average spend a combined total of 10 years menstruating, a huge portion of their life could be spent feeling less than their best and this needs to change."
University College Dublin School of Medicine professor and pharmacist Mark Ledwidge adds: "There's a significant opportunity for pharmacy staff to provide support and advice to empower women with periods to make choices that can sustain and build their iron stores, haemoglobin levels and energy. We can start by recognising the symptoms frequently being faced by women taking oral iron. We can be proactive in empowering women to manage this, whether it be via diet, lifestyle and/or supplement support."
Active Iron has launched a campaign called Better Days. Period to encourage women to feel more "like themselves" during their period, and to seek advice from community pharmacy. Claire Lynch, brand and communications lead for Active Iron, says: "There is an opportunity for pharmacy staff to provide guidance to women who might have accepted feeling tired as the norm when it comes to their menstrual cycle. Eight in 10 women we surveyed expressed interest in taking an iron supplement to support energy levels, so we hope our new campaign will encourage them to seek help."
Fertility problems
The impact of the pandemic has also been felt in fertility treatment. Fertility Network UK found that 58 per cent of people surveyed experienced delays in accessing treatment, with waits for diagnostic testing and surgical procedures ranging from months to more than two years. This also led to people repeating tests they had already undergone, due to cancellations and delays.
Gwenda Burns, the Network's chief executive, confirms that delays are ongoing, and many couples are concerned about the impact on their desire to have a family. Survey respondents also reported difficulties in accessing counselling, although this is a requirement for licensed fertility clinics.
Regular screening
The picture when it comes to screening for women's health conditions is also worrying. A February NHS Digital report revealed a 44.1 per cent reduction in the number of women screened for breast cancer between 2020 and 2021 – down to 1.19 million in 2021, the lowest level since 2011.
Sue Snelling, online pharmacy manager for Oxford Online Pharmacy, says that during the early part of the pandemic, many women were not offered face to face appointments, so screening – including cervical smear tests – fell considerably.
NHS research does indicate that rates may be returning to pre-pandemic levels, however, with a recent report suggesting that from summer 2020 onwards, numbers rebounded to higher than normal levels. Despite this, Ms Snelling believes there is room for improvement. "A public health campaign could be launched where all women in screening age range are given a leaflet from their local pharmacy when picking up prescriptions and a reminder card to go for cervical screening," she says.
Numark patient services manager Lucy Morris also recommends that pharmacy teams positively engage with customers by holding health promotion activities within their pharmacies. "By providing an opportunity to highlight the importance of attending both breast and cervical screening appointments," she says, "pharmacists can encourage patients to liaise with their GPs for regular screening."
Anna Maxwell, CEO of Maxwellia, agrees, adding: "Pharmacy teams can help promote screening and health checks, using the point of purchase to remind women to regularly check their breasts for lumps, nipple discharge and other breast symptoms as part of their normal health routine."
Contraception
Britain's pharmacies have become the 'front door' of the NHS during the pandemic, says Ms Maxwell, freeing up time for GPs to prioritise serious medical issues. "Pharmacy teams now have an even greater role to play in primary healthcare provision and are standing on a mountain of new opportunity, an exciting example of which is oral contraception," she says.
The launch of desogestrel 75mcg over the counter provides an opportunity to offer a broader range of self care and contraceptive choices, and for pharmacy staff to suggest additional products and services. As with other pharmacy medicines, the cash margin is higher than for the dispensed version, bringing growth to pharmacy sales.
Ms Maxwell hopes that her company's desogestrel brand Lovima may go some way towards removing the stigma she believes still exists within the sexual health category. "Talking about sex in the UK is never easy or straightforward," she says, "but at Maxwellia, we are on a mission to help facilitate change.
"Lovima is a serious product for women who want to be empowered and in charge of their bodies, in total control of their fertility and their lives, and who want the convenience of being able to buy an oral contraceptive without needing to make a GP appointment. This is so much more than just sex and we believe pharmacists now have the opportunity to create the ultimate women's health category."
Window posters can highlight that daily oral contraception is available to purchase, while shelf markers may also help drive awareness, positioned near feminine hygiene/period products, haircare, body and bath, women's health, oral health, vitamins and supplements, intimate health, and baby care areas.
Since the availability of oral contraception over the counter is still relatively new, it's important for community pharmacists and their teams to be prepared for questions, says pharmacist Deborah Evans, who is an advisor for desogestrel brand Hana. Ms Evans shares her advice on answering customer questions below.
Mental health
It's been estimated that one in five women in England have a mental health problem such as anxiety or depression. It is therefore imperative that pharmacy staff are well versed in what factors can contribute to mental health issues in women, as well as how they can support customers.
Ms Morris suggests that mental health difficulties in women can be down to a range of factors, including women-specific issues such as:
Periods and menopause: these create hormonal shifts that can result in mood swings, anxiety, and feeling low. Whilst this varies considerably between individuals, it is a key factor to consider
Perinatal depression: for some women, having a baby can trigger perinatal depression, a term which includes postnatal depression and/or antenatal depression
Social media: societal pressures induced by social media can be a key factor that pharmacists should be aware of, especially among younger women, who often face higher exposure to it
The effects of abuse: women who have experienced physical or sexual abuse can often face long-term effects on their mental health. Pharmacists should keep this in mind and signpost patients towards local support groups, as well as offering mental health guidance.
"Pharmacy staff looking to support women with mental health issues should raise awareness of their dedicated mental health services by launching a health promotion to highlight their offering," suggests Ms Morris. "As a community-facing service, pharmacists see their customers on a regular basis, so are well placed to identify when a customer may be struggling and reach out to offer professional advice.
"Once mental health issues have been addressed, pharmacists can support women with advice on lifestyle shifts and OTC products, as well as advising on if they should seek additional support from their GP."
Menopause news
Research indicates that some women leave the employment market altogether because they don't get the support they need with common symptoms of menopause. This is one of the reasons why Boots has decided to cover the cost of HRT prescriptions for its team members. HR director Ben Horner explained: "As women make up the majority of our Boots workforce, we are focused on offering the support that will work best for them as they navigate this important life transition and other health concerns."
Boots recognises that not all women want to take HRT, so is also offering holistic support for those who need it, including the Boots Health Hub, which is also available to customers. The hub includes a 'Menopause Centre', an independent service offering doctor-led consultations, advice and personalised treatment.
Pharmacy customers may also be interested in Hyalofemme, a non-hormonal vaginal moisturiser which claims to be as effective as 0.1 per cent oestrogen cream. Dr Karen Gardiner, founder of UK distributor Purple Orchid, says: "Hyalofemme is unique in having been proven to be safe and effective in two studies with women who have cancer or have had cancer. These women often have more severe vaginal dryness symptoms and are advised not to use products containing potential irritants such as perfumes as well as not using hormonal products." More information

The mini pill Q&A
Deborah Evans, pharmacist and advisor for daily contraceptive pill Hana, answers some of the questions customers may have about buying desogestrel 75mcg pills over the counter.
Q: Why don't I need a blood pressure check and/or weight assessment?
A: Your customer may not be aware that there are different types of oral contraceptives. There is no requirement to monitor blood pressure when supplying a progestogen-only pill. Unlike the combined pill, the progestogen-only pill is suitable for women with high blood pressure. However, if a customer says they have developed sustained hypertension, or a significant increase in blood pressure that does not adequately respond to antihypertensive therapy, you should advise them to see their doctor to discuss their contraception.
Q: I'm in the middle of taking another monthly contraceptive pill. Can I start taking a different one?
A: If the customer wants to switch to a different type of pill, you can advise them that they don't need to wait until they've finished their current pack. If they are switching to a new pill, they should take it a day after their last active tablet, without a break. Leaving any time between finishing one pill and taking another could impact its effectiveness, so you should remind them to use a barrier method if they're leaving a gap between the different types of pills.
Q: Is it safe to take desogestrel whilst breastfeeding?
Customers can take desogestrel whilst breastfeeding, provided there are no other contraindications. You can also explain that whilst breastfeeding, they can use condoms or have a contraceptive implant or contraceptive injection if preferred. They would need to wait until at least six weeks after the birth to begin using the combined pill, vaginal ring or contraceptive patch. If the customer has any more complex questions, check the SPC for more information or suggest they speak to their health visitor or GP.
Q: What is the upper age limit for taking a contraceptive pill?
A: The progestogen-only pill can safely be used during the perimenopause and up until the menopause. Combined hormonal contraceptive methods, such as the combined pill, patch and vaginal ring, are generally suitable for women until the age of 50, unless they have an underlying health risk such as smoking.
Q: Can I go straight from taking desogestrel to HRT?
A: Desogestrel can be taken until the menopause, so it's possible to move from it to HRT. A person's options for will depend on many factors, such as age and preference. Find out as much as you can about the person so that you can best help with their options. If you can't answer their questions, signpost them to their GP.
Views of the P3pharmacy category panel
"This is a vital area for us; we get many queries about probiotics for women and intimate health, most commonly about thrush and cysitits. Canesten, FemFresh and cysitits treatment sachets are our top sellers. ProBio 7 supplement does well too. The number of requests for information and advice are increasing, with women becoming more confident at talking about sensitive topics. Some women will always prefer to speak to a female member of staff, so it's important to bear this in mind. Have a variety of women's health products spread across your pharmacy, rather than putting them all in one section."
Sarina Mughal, Day Lewis, Knightsbridge
"When talking about women's health, it's important that physical and emotional wellbeing are considered. Menopause has been in the news recently as there has been such a shortage of oestrogen products; some patients are travelling long distances to get hold of them. In the last year, we have seen a huge increase in prescriptions for oestrogel pumps and patches. Demand for perimenopause supplements has increased too. Pharmacists are trusted for recommendations and could be first port of contact for many women. The products I usually trust are Vitabiotics' Menopace and Solgar's Menoprime."
Hardik Desai, Ticehurst Pharmacy, Kent
"We use electronic screens to promote women's health products and services and we are seeing more women coming in to talk about common concerns. Menopause is an important topic; some women have already tried HRT and others want advice about a more natural solution. Thrush is another concern, with women asking how they can prevent it. We recommend probiotics as these can be helpful. For UTIs, we can dispense a three-day course of antibiotics, which is more convenient than waiting for a GP appointment. Best sellers for us include Vogel's Menoforce, the whole Canesten range and Vogel's Uva-Ursi complex for UTIs."
Deepak Bilakhia, Carrington Pharmacy, Nottingham
Sponsored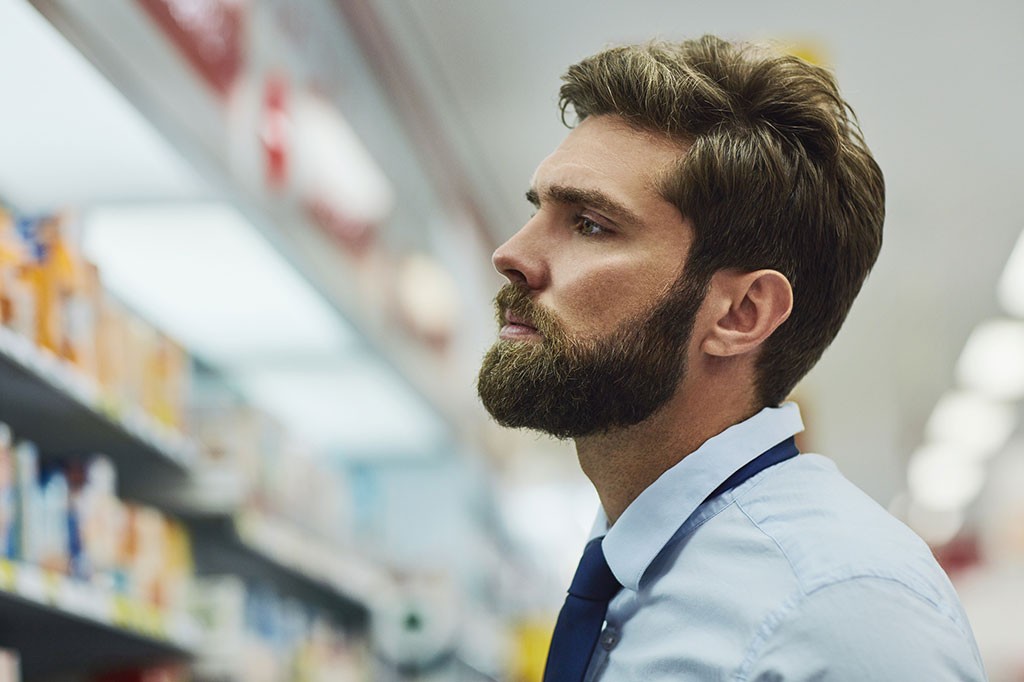 Sponsored Education
Get back to basics on the causes and impact of erection problems so you can confidently support your male customers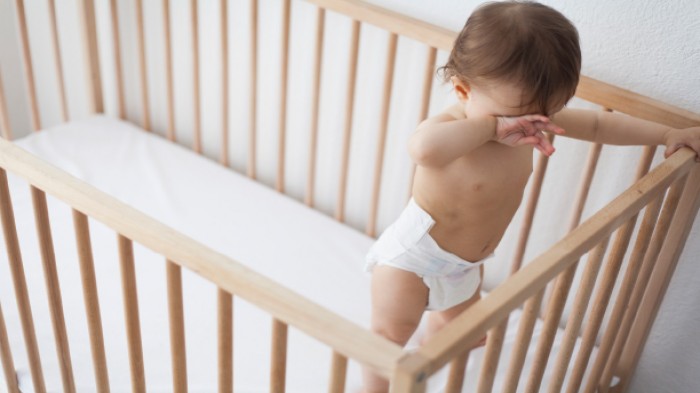 Sponsored Education
Prepare to advise parents and carers on appropriate management of their children's eczema.
Record my learning outcomes