Over 1,200 referred to pharmacy in NHS 111 trial
News
Over 1,200 referred to pharmacy in NHS 111 trial
A community pharmacy referral scheme financed by the Pharmacy Integration Fund (PhIF) has seen over 1,200 patients assessed by pharmacists rather than in hospitals in the North East this winter.
The Digital Minor Illness Referral – Community Pharmacy Referral Service (CPRS), a six month trial scheme commissioned by NHS England, involves patients who call NHS 111 with less serious conditions being seen in private pharmacy consultation rooms rather than urgent care centres. Over 300 pharmacies across Durham, Darlington, Tees, Northumberland and Tyne and Wear are taking part.
Since the project launched on 4 December, 1,249 patients have been referred to a local pharmacy during late night, weekend and out of hours periods. Pharmacies receive an electronic notification when 111 refers patients, and follow up with those who do not come into the pharmacy within 12 hours.
As of 31 December, roughly 60 per cent of referred patients came into a pharmacy. Of these, 39 per cent received advice and had an OTC medicine supplied, 22 per cent received advice only, 18 per cent were escalated to a GP and 11 per cent were escalated to an out of hours appointment or walk in centre.
'Future of the NHS depends on working closer together'
Dr Jonathan Slade, deputy medical director, NHS England Cumbria and the North East said: "The future direction and success for the NHS is dependent on much closer working between different providers of health and social care, and this includes tapping into underused resources like community pharmacy.
"The pressures that the NHS is under generally, and particularly in winter, need to be addressed in innovative ways, and the CPRS is an excellent example of how this closer collaboration can continue to deliver great care conveniently, and help relieve some of the pressures in key areas such as Urgent and Emergency Care."
Sponsored
Sponsored Education
This module highlights a new opportunity to treat heartburn and reflux in the pharmacy with Omeprazole 20mg, which is newly available for customers to purchase OTC.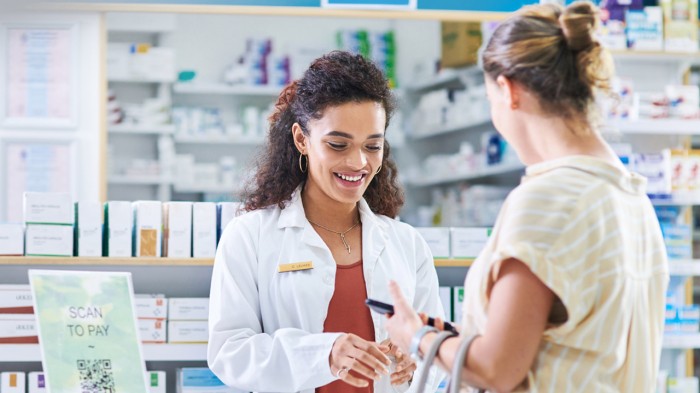 Sponsored Education
Refresh your knowledge on managing mild to moderate pain and understand when a combination product can help.
Record my learning outcomes